Midwives have been accused of refusing epidurals to labouring women who have requested it, a new report has found.
Guidelines state that epidurals should be administered for any woman who asks but many mothers are being refused despite requesting it.
Midwives are being told to stop refusing epidurals for women in labour
According to an inquiry by the Department of Health in the UK, midwives have been reminded of the guidelines.
The report, which was published in the Guardian, reveals that staff shortages have been blamed, as anaesthetists are not always available, but some women have complained they were being told "it's not called labour for nothing".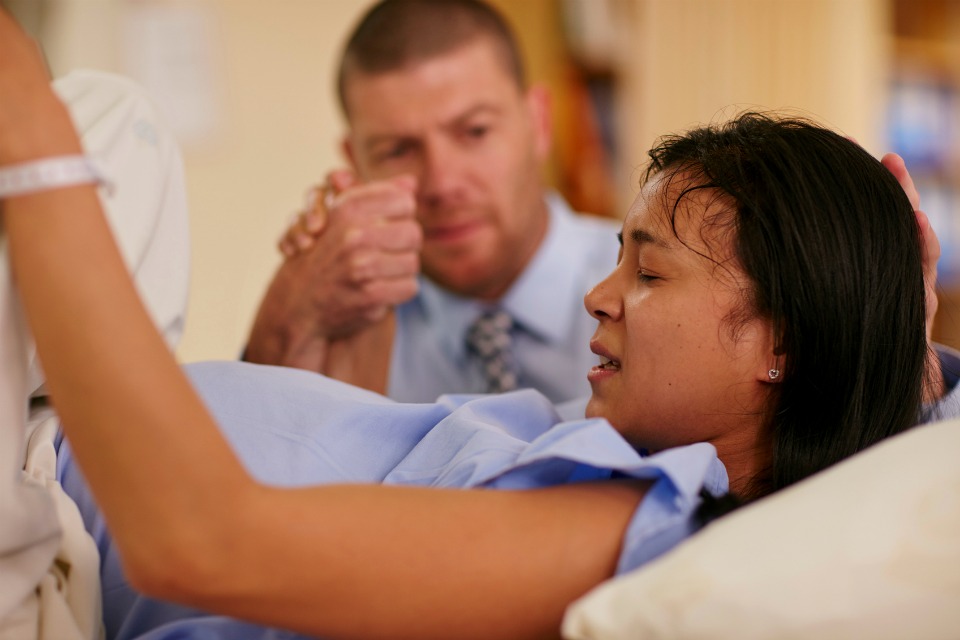 This treatment of new mothers has been called 'inhuman and discriminatory'.
"The psychological impact from the distress caused by horrific pain, which is what some women endure, inadequate epidural services and misinformation about risks is simply inexcusable," says Maureen Treadwell of the Birth Trauma Association.
"It is both inhumane and discriminatory. Some of the accounts we hear are horrifying.