"I finally took a new progress picture and weighed myself –  Jan 2019 I was 13.5 stone now I'm 9 stone that's 4.2 stone difference! What a difference a year can make!
"I am very happy with my results and I wouldn't have been able to achieve this without the Healthy Mummy for sure. The amazing recipes, the workout videos and the 28 Day Weight Loss Challenge app (and the awesome Healthy Mummy community group of course ) gave me everything I needed! Now thanks to the Healthy Mummy I am officially addicted to exercising and healthy eating!"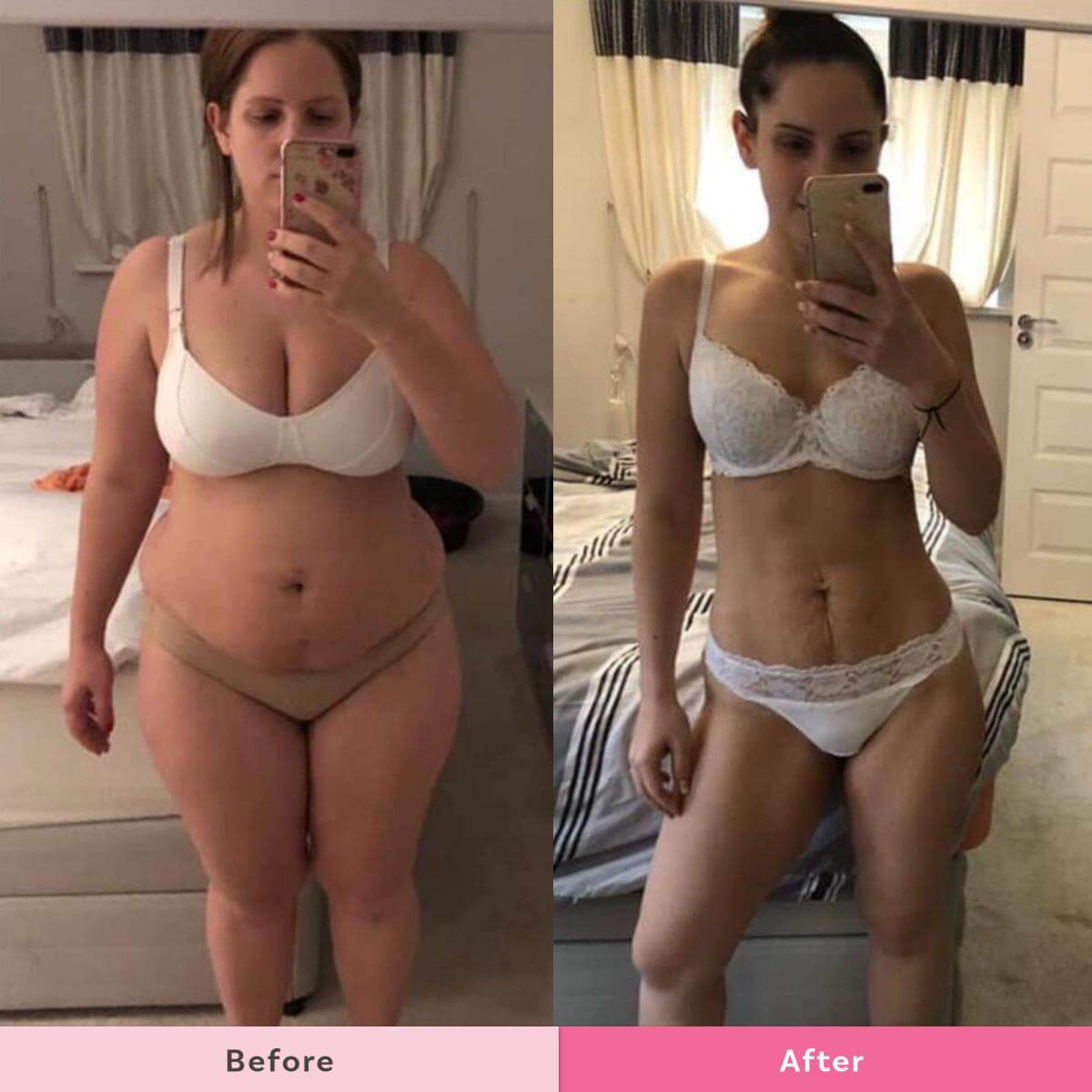 What a difference a year can make!
Alexandra Forrest, 29, from Wakefield West Yorkshire, has been following The Healthy Mummy for just over a year now and has lost 4.2 stone.
Alex shares, "I have noticed a lot of health benefits since starting the 28 Day Weight Loss Challenge, I am feeling more energised and healthy, my nails and hair are better, I have a better immune system overall. I'm feeling really good, I'm addicted to healthy foods and exercising.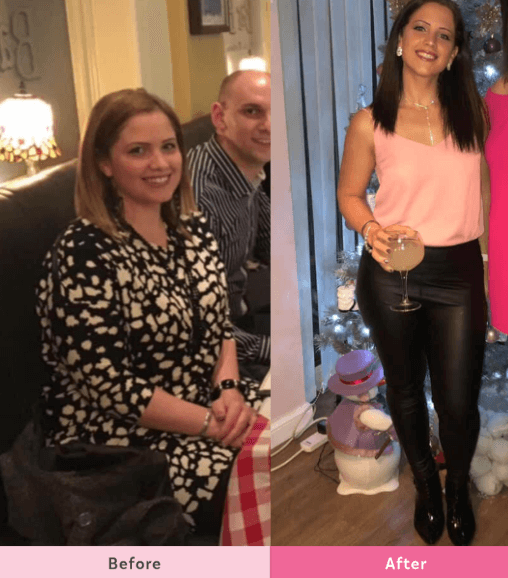 "I now exercise 5-6 times a week. I like the Tabata workouts and most of Wendy's workouts.
"I have a Healthy Mummy Smoothie every day without a fail. Even if it's just with water because I'm in a rush but I have a tub at work, in the car and multiple tubs at home! Sneaky snickers is my fave smoothie for obvious reasons."
"My favourite snack is the Choc almond bliss ball."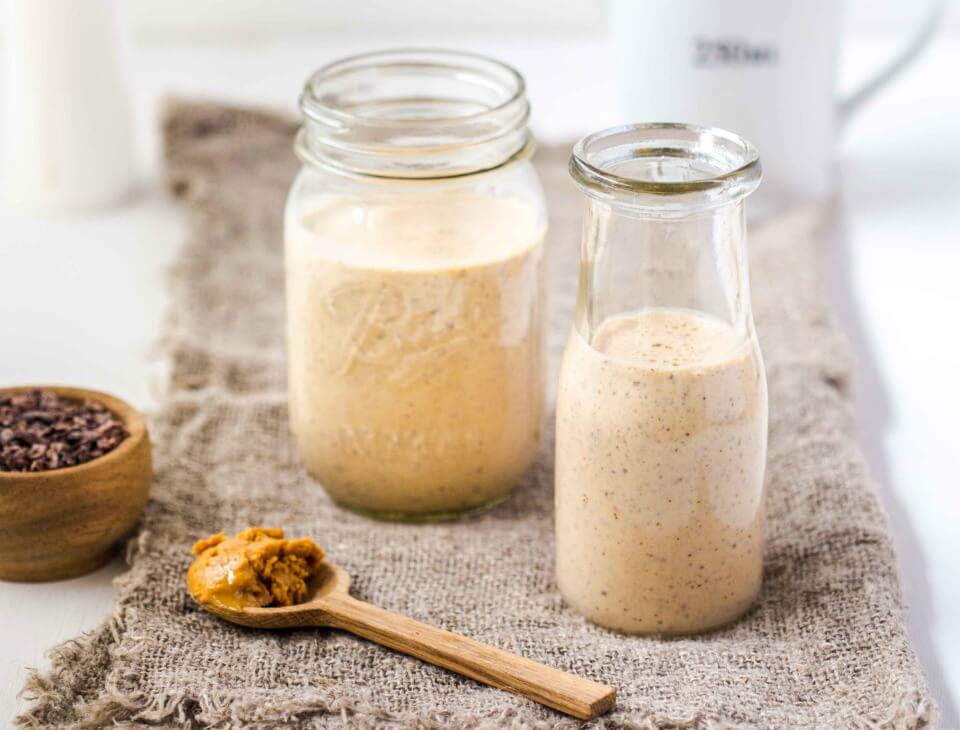 Alex's tips for other mums:
Go easy on yourself – do try your best but give yourself some slack from time to time this way it can work long term as opposed to a short term fix.
Ditch white sugar from your life in all forms – it's just not needed.
Exercise for the physical and mental benefits!!
If you feel like giving up look at your progress pictures to see how far you've come.
The Healthy Mummy community helped me loads with all the little questions I had but I also felt like I was part of something!
"All I can say is give it a go, put some effort in and results will follow!"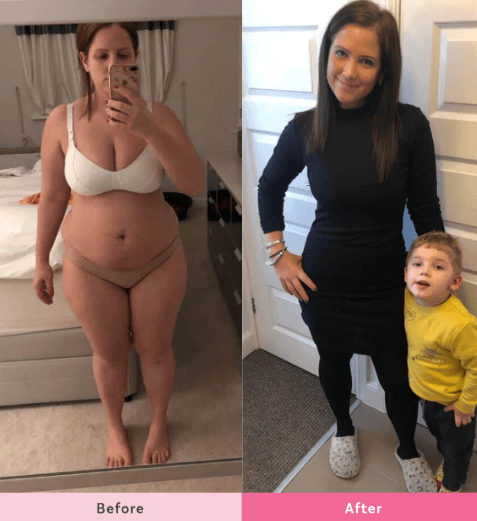 Join the 28 Day Weight Loss Challenge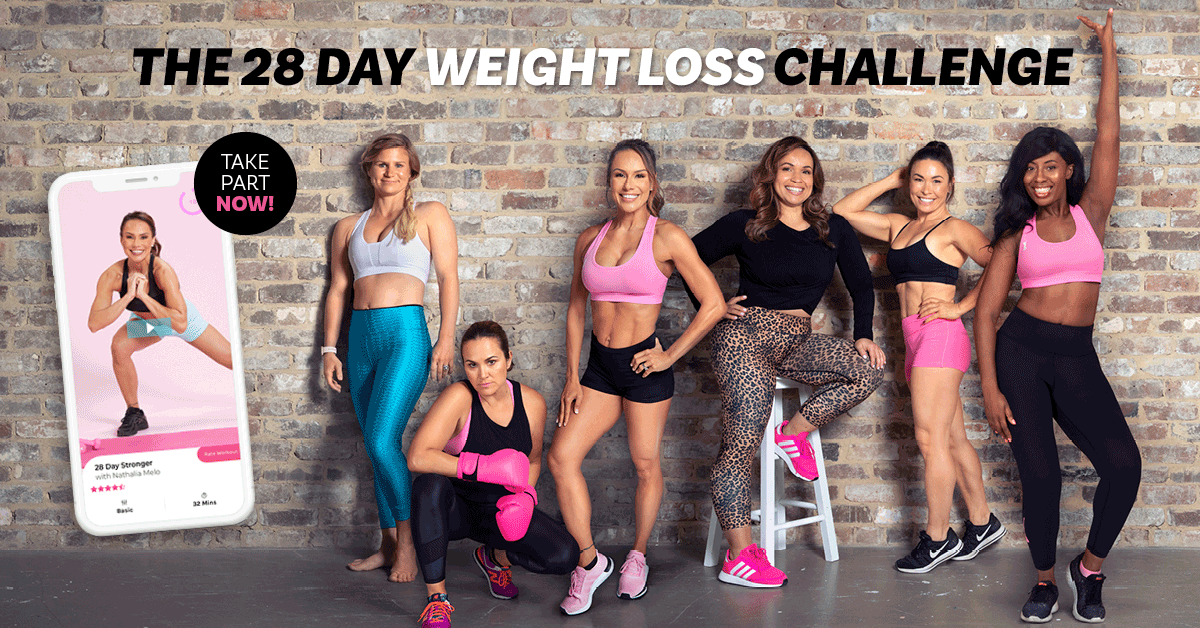 The mums only 5 star rated app with over 3k reviews.
● Nutritionist & chef designed weekly meal plans FOREVER
● Personal Trainer crafted At-home workouts- 28 minutes and under. ALL fitness levels catered for plus post pregnancy FOREVER
● Daily Motivation from My Coach and our NEW MindPower program FOREVER
● Personalised Shopping lists to make life easy FOREVER
● Over 4,000 healthy and delicious recipes at your fingertips FOREVER
● REAL TIME support from The Healthy Mummy Team and OVER 200,000 other mums FOREVER