Clothes are a great way to see how much you've changed on your 28 Day Weight Loss Challenge journey.
Not only do they reflect how much weight you've lost (hellllllllo smaller size or a new style!) but for these mums they also show just how much their confidence has been given a boost.
The way you wear your clothes is just as important as the clothes themselves, and these stylish mamas say they feel so good buying and trying on new clothes now.
If you'd love to feel this way too, why not join us on the 28 Day Weight Loss Challenge. You'll be able to access more than 4,000 family friendly recipes designed to suit all tastes and budgets (and fussy eating kids!).
Join thousands of other mums across the UK on the 28 Day Weight Loss Challenge and enjoy the confidence that better health can bring.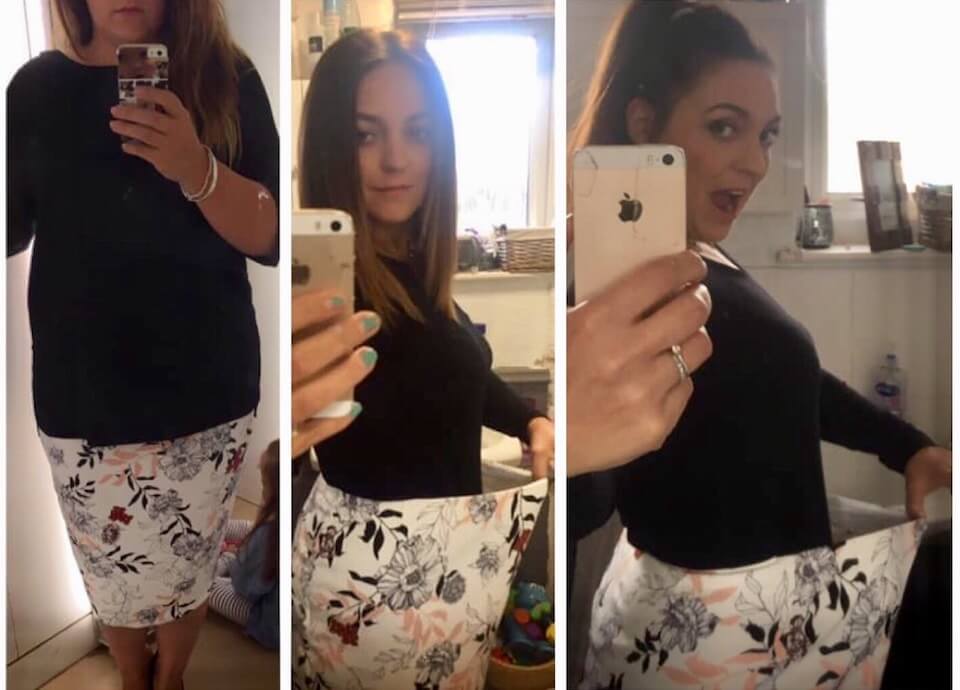 Katie Elizabeth Kirkham's face says it all! 
WOW doesn't Katie look so happy? Katie (pictured above) says, "The first picture was me buying this size 16 skirt after losing 10 pounds, the second picture was 3.5 stone later. The last one Is today, no more pounds lost but clearly some inches gone without losing any more weight!
My top tip when losing weight, save an item of clothing you once loved and doesn't fit to compare as the scales DONT show every loss.
The 28 Day Weight Loss Challenge has thought me to accept that happiness isn't measured on a digital number in front of me but how I actually look and feel in my clothes – and today I'm feeling fab!"
Tamara Swales has more energy for her family now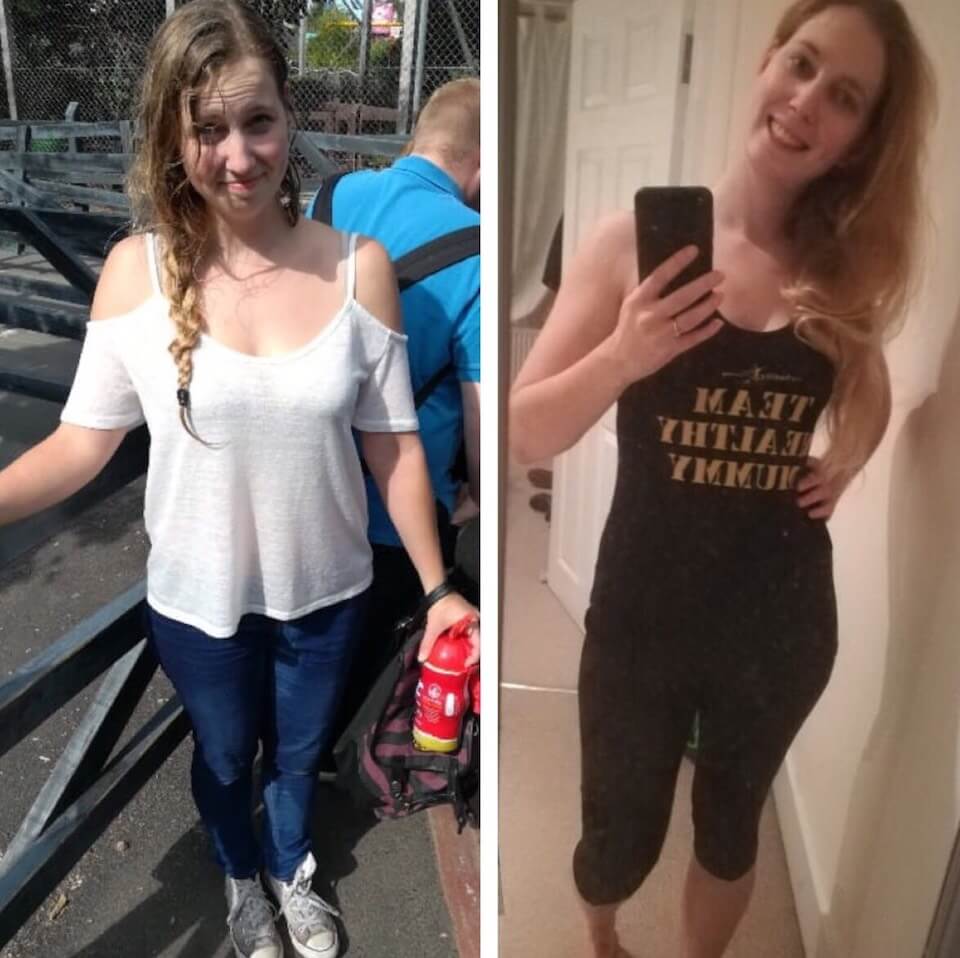 Tamara says, "Not only have I lost a stone on the 28 Day Weight Loss Challenge, I have also developed a whole new mindset. This mindset includes saving food instead of throwing it, saving both the environment and my bank balance!
This outlook also includes being more positive genuinely and stopping feeling guilty whenever I go off plan! It also means I have way more energy for myself and my family!"
Siobhan Docherty fit into her dress from years ago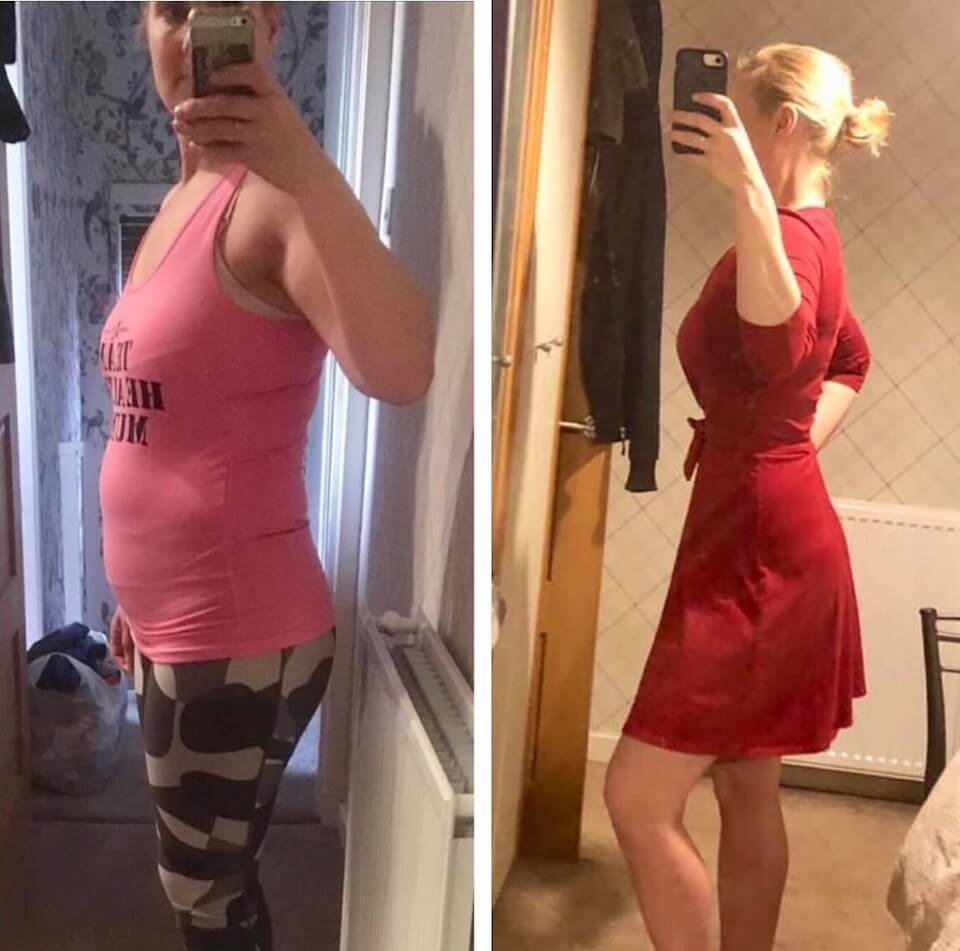 Siobhan says, "Before joining the 28 Day Weight Loss Challenge I was overweight, unhappy with my appearance and had no energy!
Now a year later following the 28 Day Weight Loss Challenge I'm 2 stone lighter, enjoy clothes shopping and have lots of energy even after getting very little sleep for the last two nights!
Just found this red dress that I haven't worn for years and thought I would try it on and was so surprised it fitted! However a bit short for me nowadays. Thank you Healthy Mummy for so much!"
Camilla Sharma says you've got nothing to lose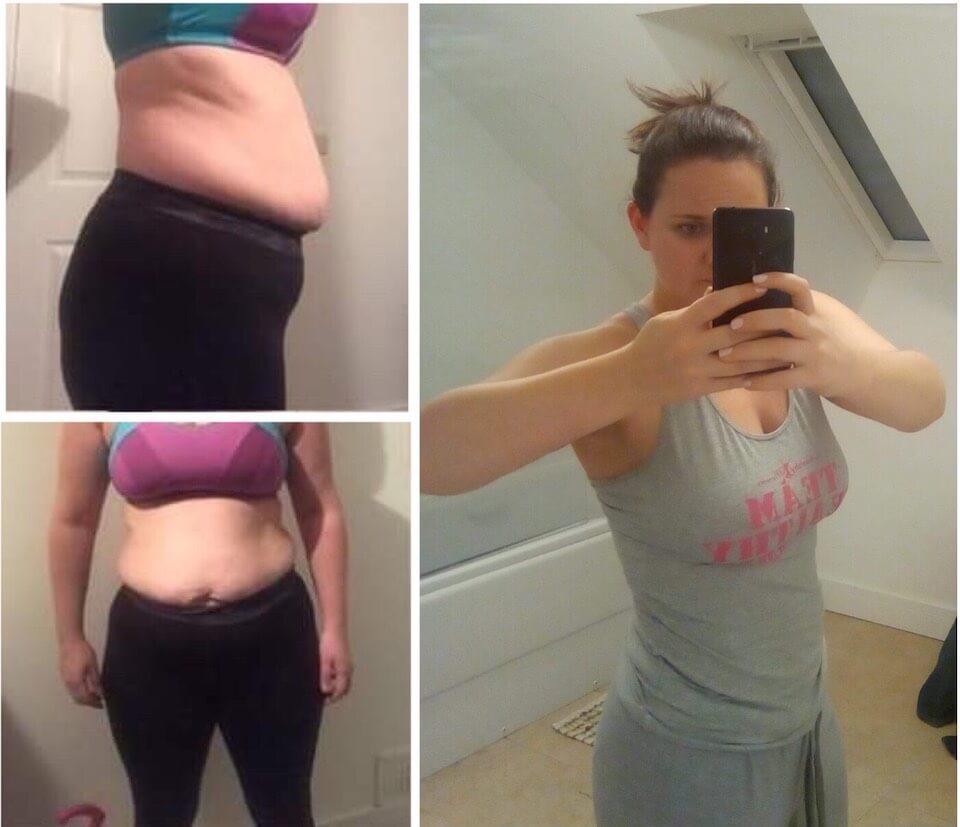 Camilla says, "No matter how confronting it is to face yourself in the mirror, or in the camera, it is SO important for your journey. It forces you to face yourself and own where you are at right now.
Before joining the 28 Day Weight Loss Challenge I was heavily overweight, sick, depressed and pre-diabetic. Now I am fitter that I have been since I was at university over a decade ago and the strongest I've ever been! No diabetes and full of energy.
The Healthy Mummy has taught me how to live that balanced life we all crave. It gives you the lifelong tools you need to live that healthy lifestyle. And it works. So… what have you got to lose?"
Lynsey Thorne now chooses bright colours when shopping for new clothes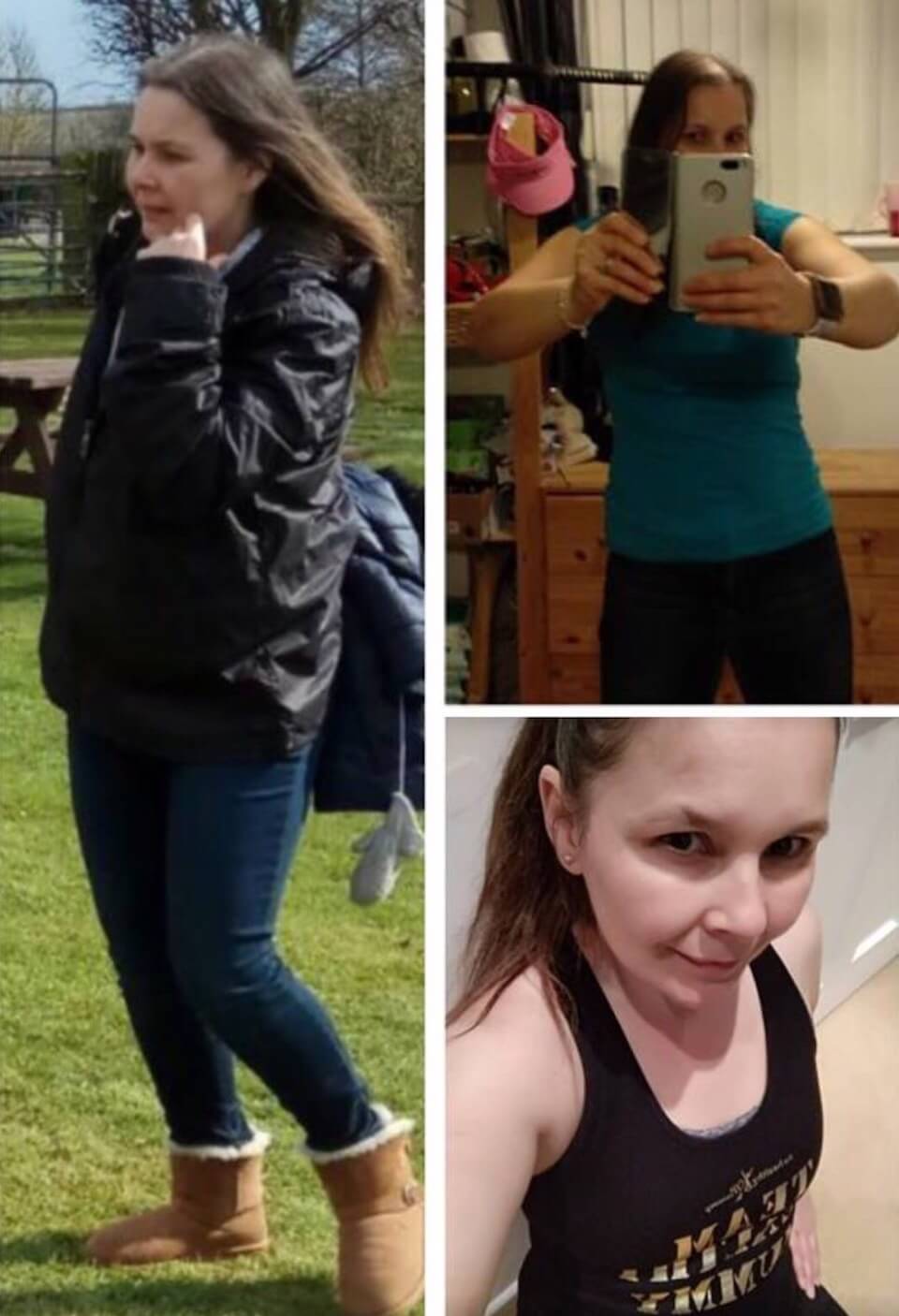 Lynsey says, "Since I started my journey on the 28 Day Weight Loss Challenge I have lost almost all of the twins baby weight and in return have gained lots of confidence.
I am starting to like seeing my hard work paying off in the mirror. I have noticed when shopping I am choosing bright colours – it feels amazing!
I have revamped my underwear drawers, gone are the big baggy comfortable size 14 maternity knickers and off white maternity bras, now I have a stack of colourful, sexy size 10 smalls that I feel comfortable in. I can honestly say I don't look too bad for having 4 babies and 2 c-sections.
I went swimming at the weekend wearing my size 10 bikini and it felt so good…if I can do this so can you."
Are you ready to kick-start your weight loss?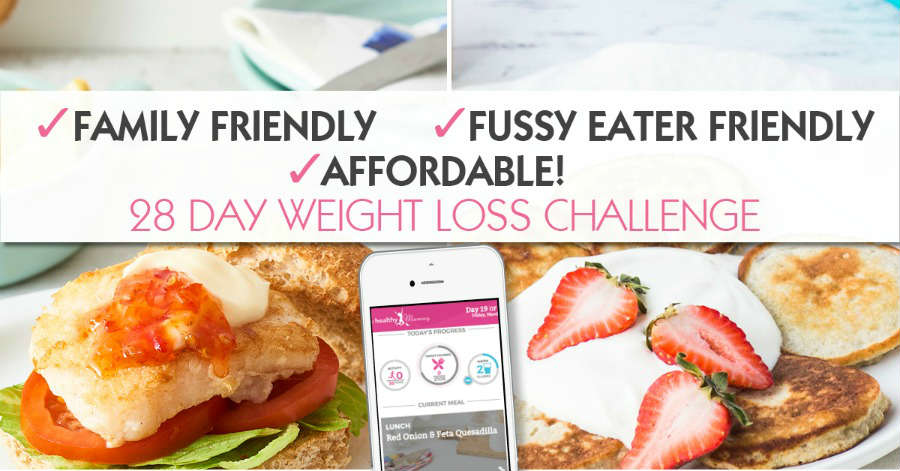 Want to shift your baby weight but feel like you have NO TIME in your day to exercise and eat healthily? That's where the Healthy Mummy's 28 Day Weight Loss Challenge can help.

Our Challenge entails: 
28 days of at home exercise routines (no gym needed) – with video instruction
Customisable and breastfeeding friendly meal plans
Time-efficient exercises for busy mums – under 30 mins
Challenge combines Pilates exercises with interval and circuit training (HIIT)
Suitable for basic to advanced fitness levels.
Home to thousands of EASY-TO-MAKE recipes.
To find out more on the 28 Day Weight Loss Challenge click here.