These mums are proof that despite our natural instinct to put everyone else's needs ahead of our own, it's important for mamas to look after themselves too.
By joining the 28 Day Weight Loss Challenge these real mums have found confidence in themselves, more strength than they imagined, and they've all lost weight too.
Join us on the 28 Day Weight Loss Challenge where you can access thousands of healthy weight loss recipes (we recommend 3 meals and 3 snacks per day, so you're never hungry).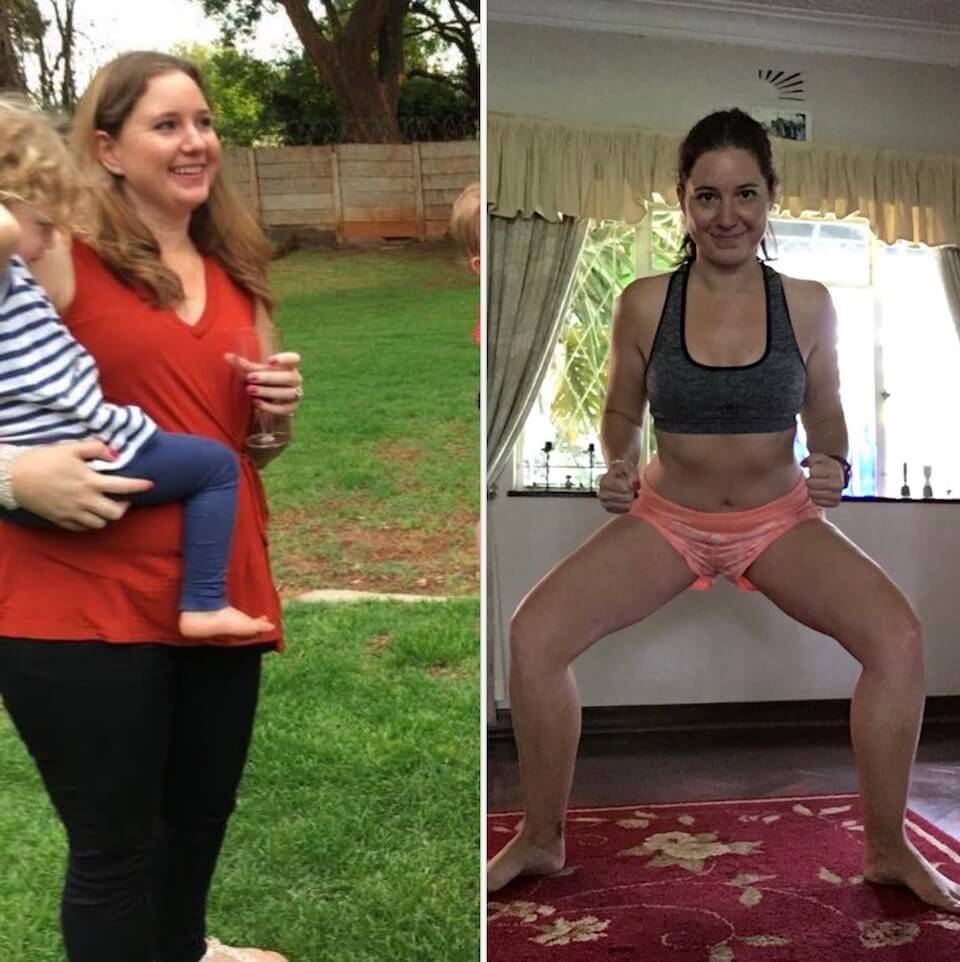 Nikki Lea Eckley says she feels like a different person now
Nikki (pictured above) says, "Last time I was home visiting the family vs. this time visiting.
Not only is there a massive difference in my body, I'm a completely different person.
Instead of gorging myself silly on all the delicious food on offer and adding on more and more pounds, I've been sensible.
I'm finding a happy medium between enjoying a few home comforts here and there and maintaining my health through good food and exercise thanks to the tools the 28 Day Weight Loss Challenge has given me.
It's not just about keeping excess weight off for me, it's about keeping my mind and body healthy and preventing further injury to my knee."
Hellevi Walker can see a big difference after her two pregnancies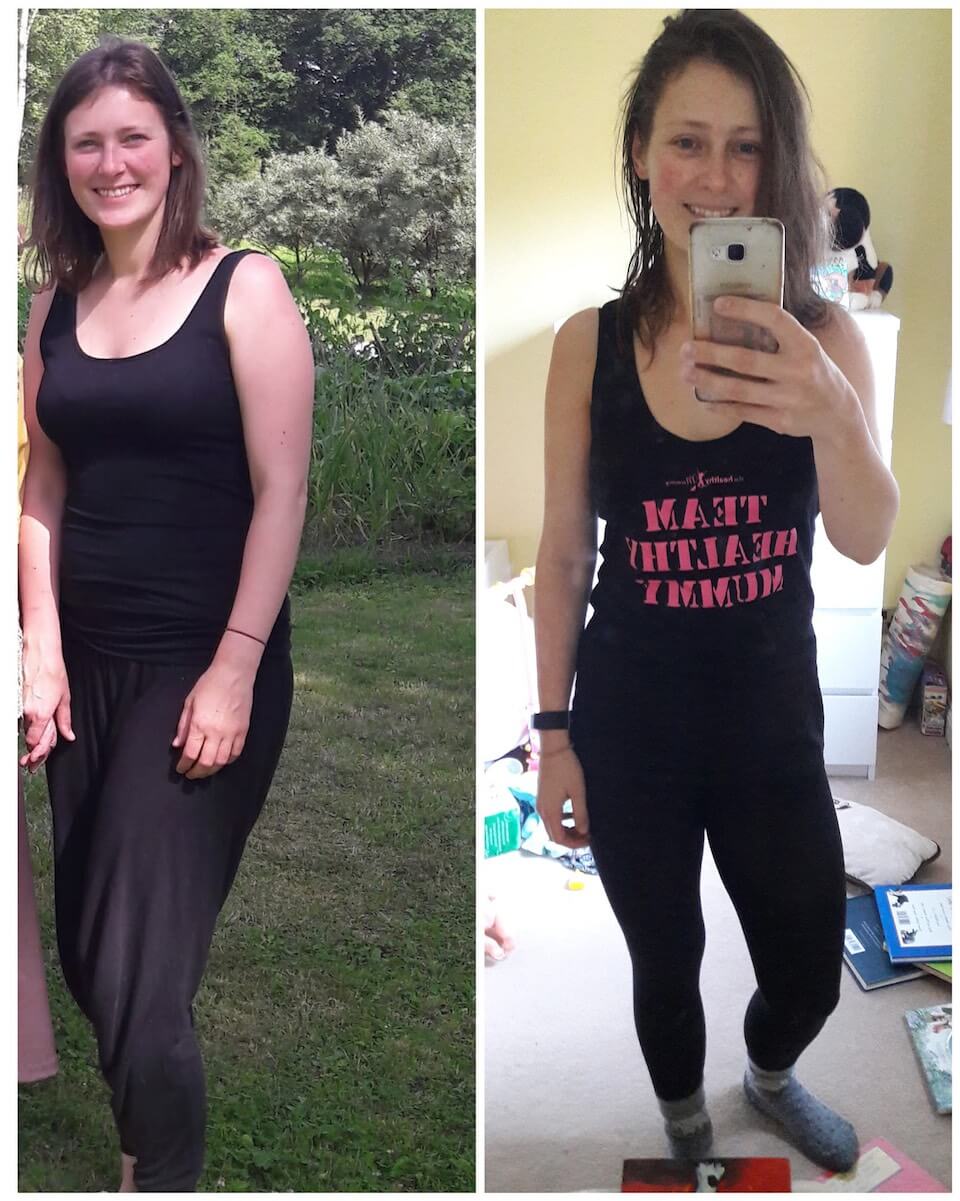 Hellevi says, "11 months after my first child was born vs. 10 months after my second one was born. I joined the 28 Day Weight Loss Challenge a few weeks after giving birth and it has been the best decision I have ever made!
▪ 2.6st gone
▪ I have gained heaps of confidence
▪ I am no longer hiding away, but looking for opportunities to challenge myself in all aspects of my life
▪ I have lots more energy
▪ I am mentally stronger than ever before
No more crash diets, then losing motivation and overeating, then feeling guilty, then starving myself, then overeating again.
Through the 28 Day Weight Loss Challenge I have found balance and best of all it is sustainable long term.
This is the ONLY weight loss programme that has ever worked for me with lasting results and there is no reason why it wouldn't work for anyone else looking to become healthier and fitter."
Elaine Bazac-Billaud sees her success way beyond the scales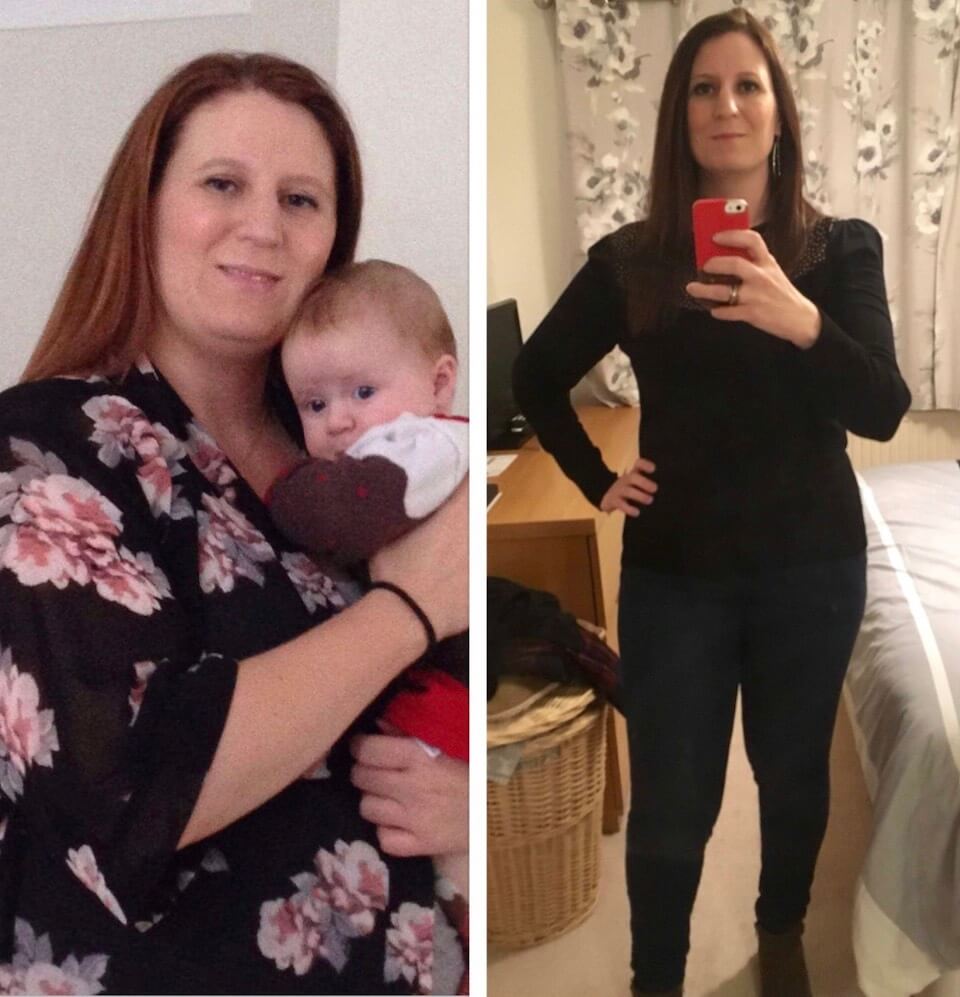 Elaine says, "When I look back on the 'changes' between the old me and the new me, it's not just about how different I look physically…don't get me wrong, of course I want to see obvious weight loss and body shape changes but I am also really proud of the inner and not so obvious changes too…
I now cook healthy but YUMMY food for all my family
My digestive health is so improved, this was something that used to really get me down
I now have the energy and patience for a busy, active day with my children!!!
I look forward to clothes shopping again and have started to treat myself to new things rather than rewarding myself with food
I no longer automatically put myself down and 'apologise' for looking a 'mess' or podgy
I'm no longer 'hangry' – my husband is sooo thankful for this!!!
I ditched the scales a long time ago as they made me hate myself, maybe one day I will go back and weigh myself, but for now, I'm enjoying being able to list all of my achievements rather than relying on what stones and lbs I am."
Amy Adams makes the challenge work for her lifestyle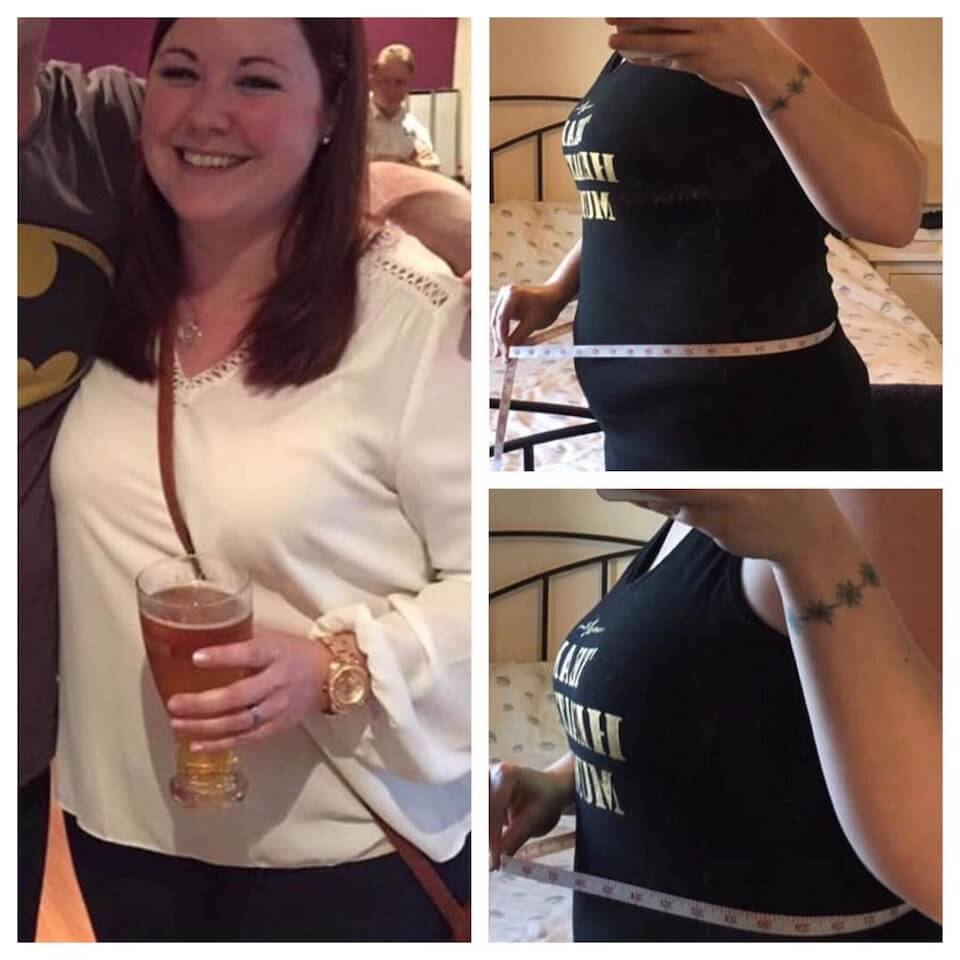 Amy says, "I'm always surprised when I look back at my measurements from five months ago at just how many inches I've lost!
I think it's because I still have so far to go, but checking these numbers and pictures, keeps me motivated to keep on going! Of course it's helped by how easily the 28 Day Weight Loss Challenge fits into my life!!"
Elena Eeles is so grateful for the support she receives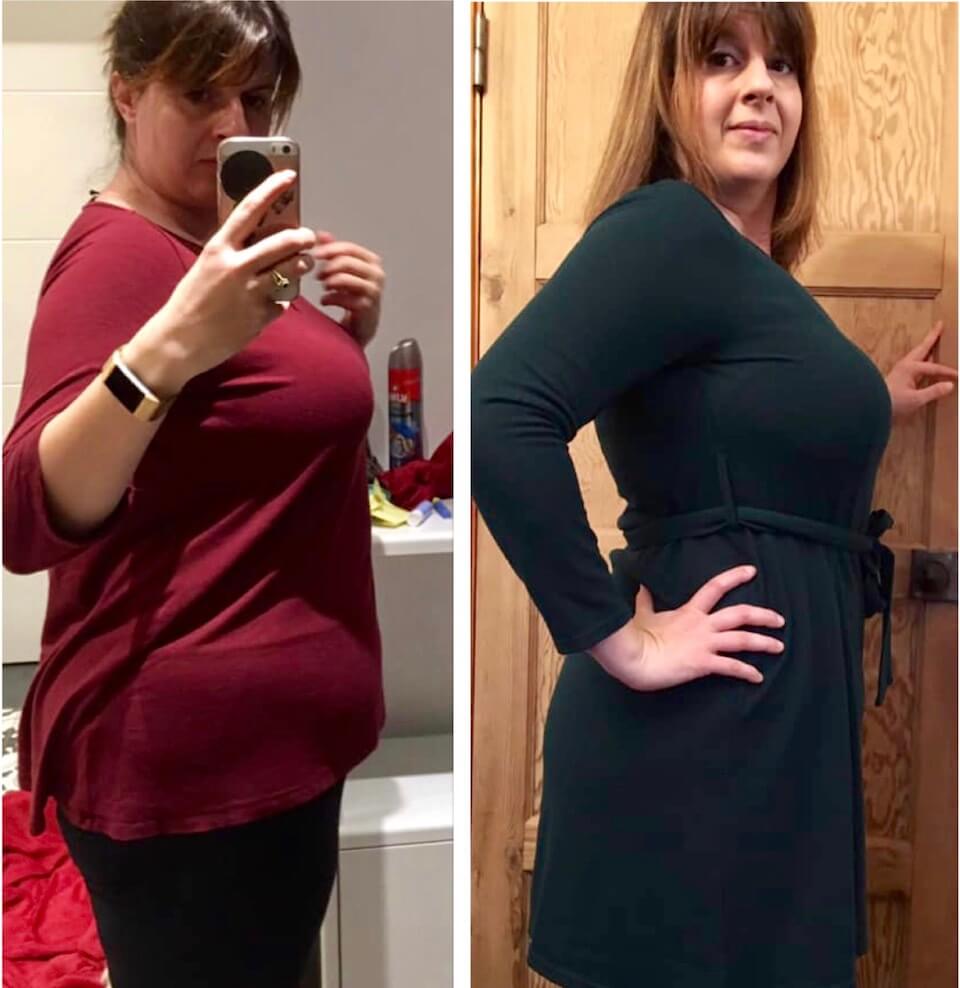 Elena says, "I joined the 28 Day Weight Loss Challenge six months ago but really started properly when kids went back to school two months ago. So far I have lost 8.8lbs and some inches all around my body.
The right picture was taken two months ago and I felt absolutely miserable about myself.
The left picture was taken this morning. I can feel that my clothes are looser (nothing sucks more than putting a pair of jeans on and then not being able to sit on the floor and play with your kids because they cut in), I have "found" my tummy muscles and core and enjoying doing more and more exercise!
We have started to do lots of outside activities on the weekend and I am finding that my anxiety is getting so much better. I am putting that down to the amazing support that the Healthy Mummy Facebook group provides and I am ever so grateful."
Are you ready to kick-start your weight loss?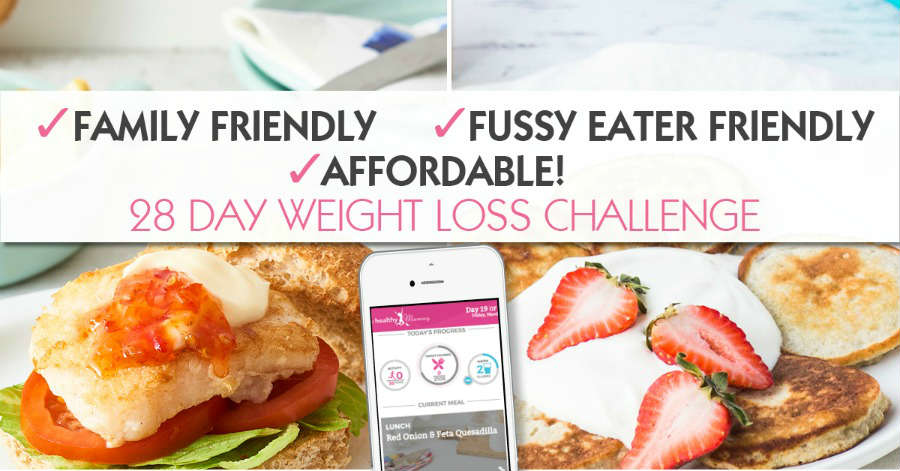 Want to shift your baby weight but feel like you have NO TIME in your day to exercise and eat healthily? That's where the Healthy Mummy's 28 Day Weight Loss Challenge can help.

Our Challenge entails: 
28 days of at home exercise routines (no gym needed) – with video instruction
Customisable and breastfeeding friendly meal plans
Time-efficient exercises for busy mums – under 30 mins
Challenge combines Pilates exercises with interval and circuit training (HIIT)
Suitable for basic to advanced fitness levels.
Home to thousands of EASY-TO-MAKE recipes.
To find out more on the 28 Day Weight Loss Challenge click here.