These mums are totally killing it on the 28 Day Weight Loss Challenge and we are here to show you HOW!
By sharing their stories, these five real mums hope to inspire you to get on board the Healthy Mummy train by joining us on the next 28 Day Weight Loss Challenge.
Lose weight with thousands of other mums, with over 4,000 family-friendly recipes that are budget friendly too.
Find out more about the 28 Day Weight Loss Challenge or join us today.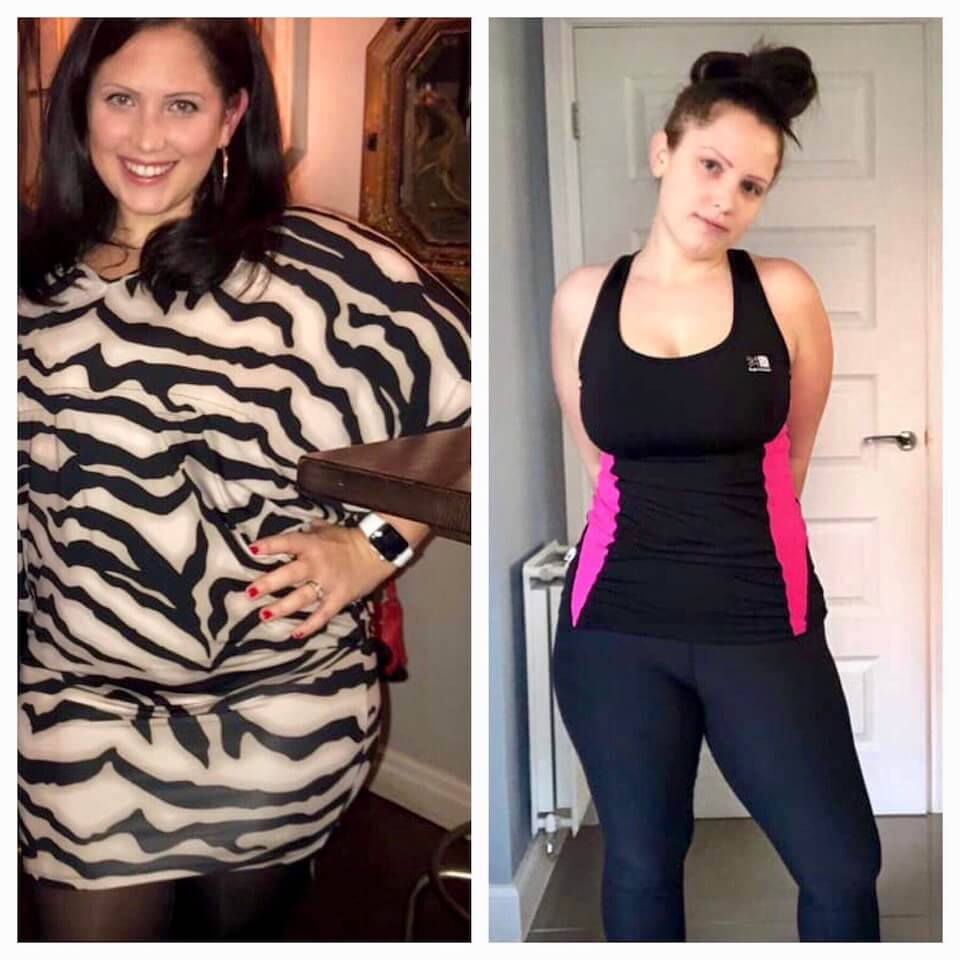 Alexandra Forrest found the recipes boosted her milk supply
Alexandra (pictured above) says, "When I started my 28 Day Weight Loss Challenge journey I didn't know what I was signing up for but I knew I'd like it. I love eating healthy and exercising and what I really needed was some guidance.
At first I worked out a few days a week and now I have made it part of my daily routine. Even my three kids are looking forward to work out time.
On the odd days when I don't get any proper exercise in I'm so full of energy I feel like I can't sit still all day. Since doing the 28 Day Weight Loss Challenge I have been feeling amazing, already lost one dress size and I just feel very healthy all in all.
I'm breastfeeding my baby still and there's loads of recipes that are really good for my milk supply. The 28 Day Weight Loss Challenge has really changed my relationship with food for life."
Jacquelyn McQueen has been meal prepping like a boss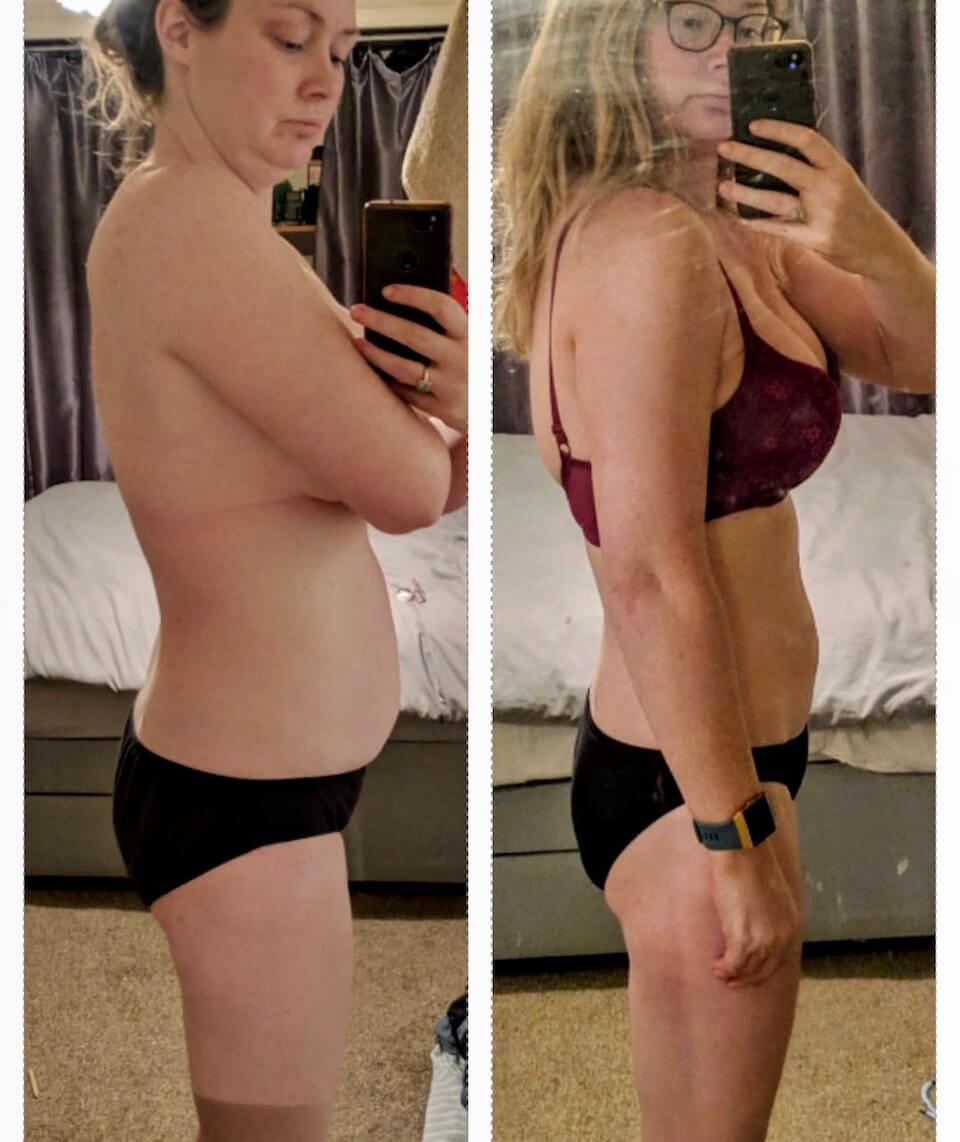 Jacquelyn says, "Over the past couple of months, I've been making sure I drink more water and exercise more (I didn't do any before) and I've started following the 28 Day Weight Loss Challenge meal plans and meal prepping like a boss!
I posted a pic of me in a dress yesterday and really saw a difference (so did some lovely ladies) so this morning I decided to do an underwear pic and I haven't been disappointed! My first ever underwear pic because it is so daunting.
I've always been one of these lucky slim people who's never had to work at losing weight but since having 2 children and being diagnosed with a long term illness weight has slowly crept on and energy levels have dropped.
Thanks to the 28 Day Weight Loss Challenge, I am slowly getting back to being me again, and I am so very grateful!"
Ruth Sivad says most of her changes are invisible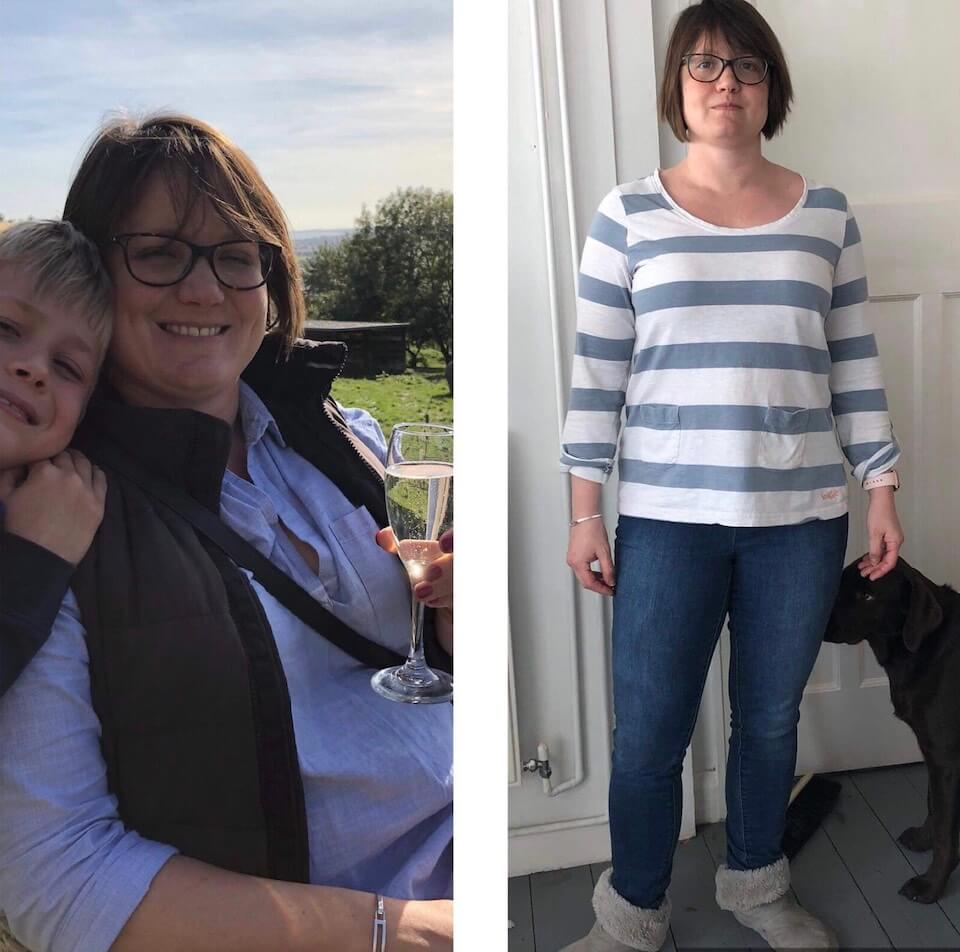 Ruth says, "It's that time of the week when I reflect on the benefits the 28 Day Weight Loss Challenge has given me.  I know that my photos don't actually show the real transformation, as a lot of it is internal.
In my first picture I was bloated, exhausted, anxious, had no energy and generally felt a bit rubbish.  I just couldn't be bothered to eat healthily or exercise as there didn't seem any point – I was the queen of self-sabotage and excuses!
Today – I may not have lost what I want/need to lose YET – but my MINDSET and ATTITUDE could not be more different:
I look after myself
I eat healthily
I exercise regularly
I feel more positive generally
I am happier
I have more energy
I am not bloated
My clothes are not as tight and uncomfortable
I KNOW that I can become the person I WANT to be – and I KNOW I WILL get there!!
The Healthy Mummy is pretty special."
Becki Drewett has got her whole family onto healthy eating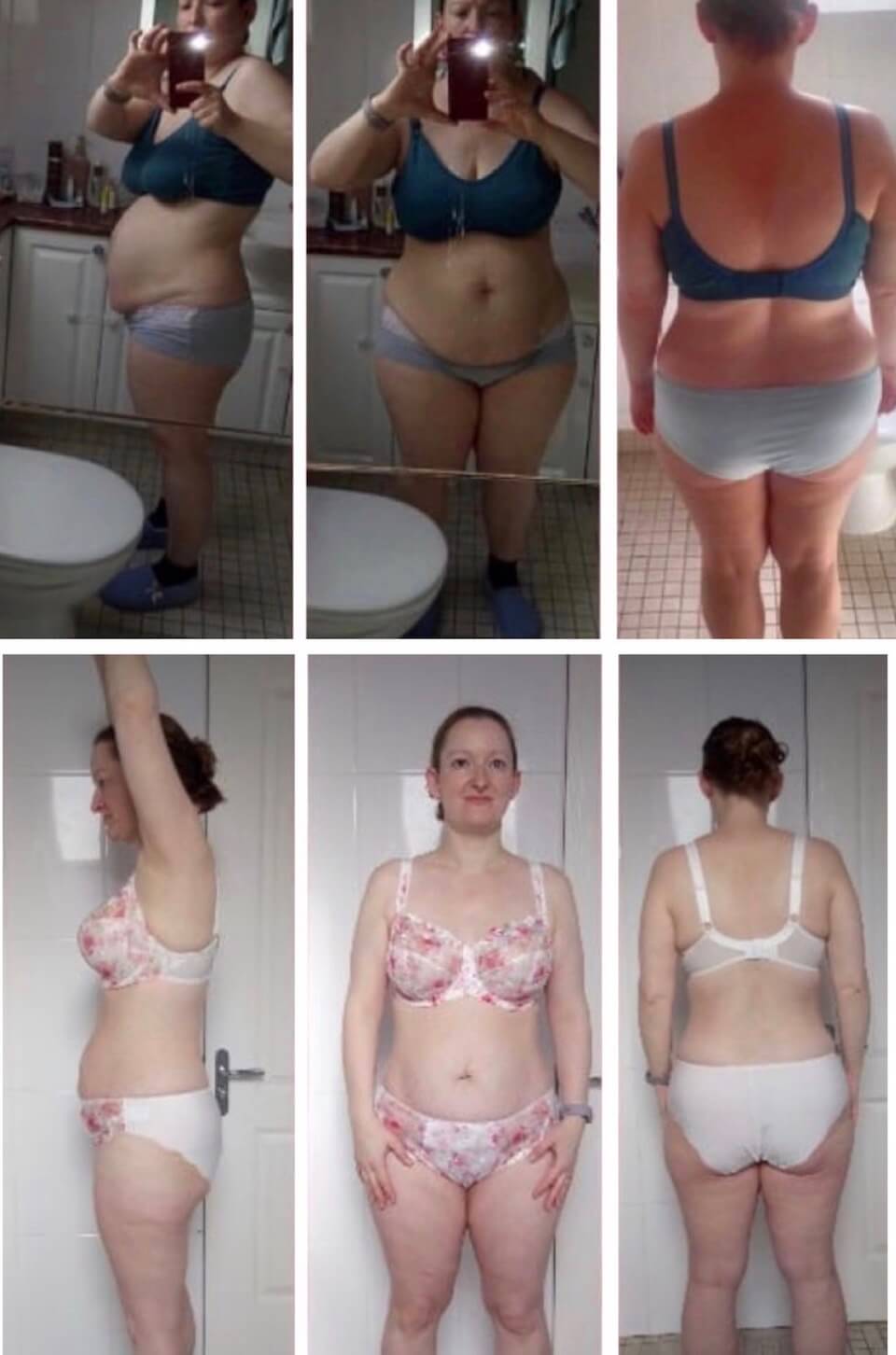 Becki says, "Slowly getting there, but loving each day of my journey. So far I've lost 39lb!
Braved an exercise class that I've wanted to do for 7 years! My hubby has been motivated by me and taken up running too, my 3 little ones have eaten better and enjoyed a healthy living lifestyle.
So with no drastic measures, slowly but surely, I don't mind how long my journey lasts."
Ruth Shewan feels like her pre-baby self again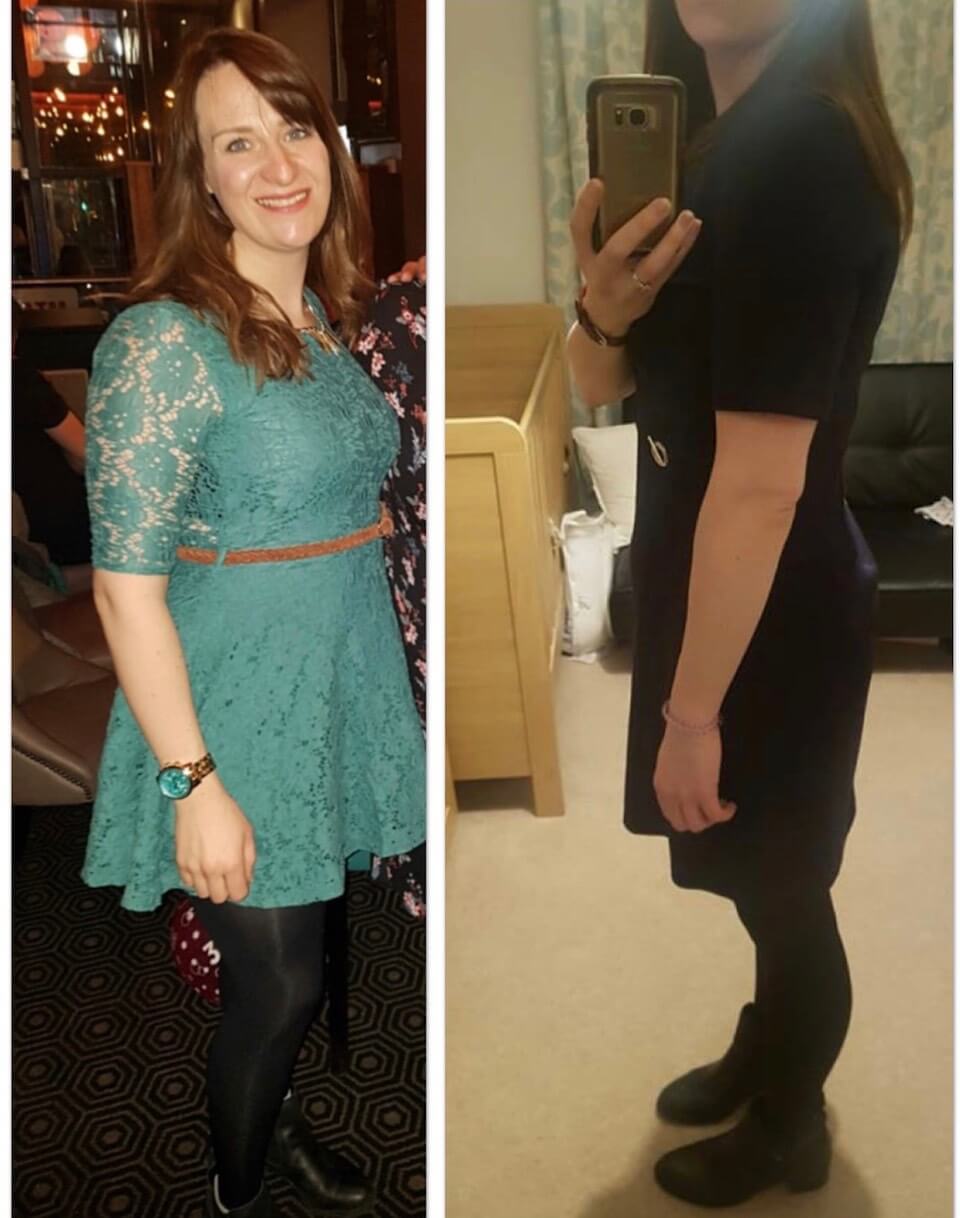 Ruth says, "More or less a year between these pics and 28 Day Weight Loss Challenge has changed my life!
I've lost over a stone, lost inches from various parts of my body, toned up and feel more like the old me after having my little boy who's now 17 months!
I bought this navy dress in the sale from Warehouse and at the time it was too tight – however if anything now its too big! What a non-scale victory!"
Are you ready to kick-start your weight loss?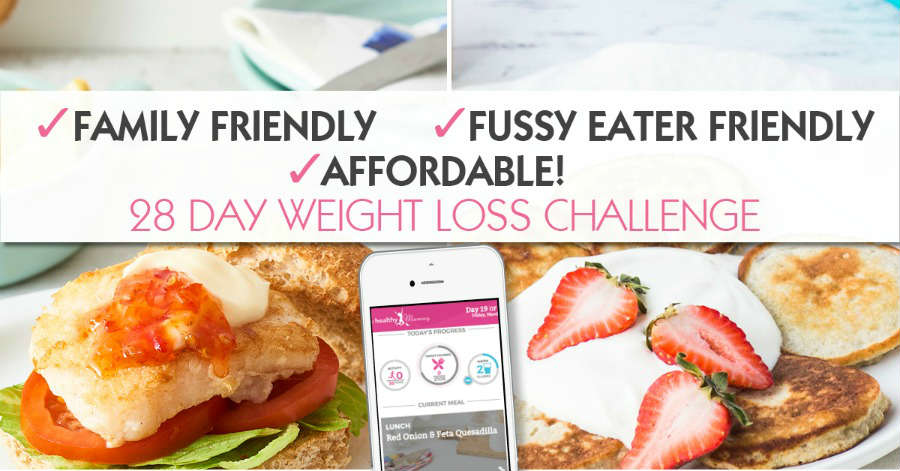 Want to shift your baby weight but feel like you have NO TIME in your day to exercise and eat healthily? That's where the Healthy Mummy's 28 Day Weight Loss Challenge can help.

Our Challenge entails: 
28 days of at home exercise routines (no gym needed) – with video instruction
Customisable and breastfeeding friendly meal plans
Time-efficient exercises for busy mums – under 30 mins
Challenge combines Pilates exercises with interval and circuit training (HIIT)
Suitable for basic to advanced fitness levels.
Home to thousands of EASY-TO-MAKE recipes.
To find out more on the 28 Day Weight Loss Challenge click here.