Hands up who is busy and tired? Hands up if you didn't raise your hand because you are tired in your very soul? We hear ya.
Here at the Healthy Mummy we are all busy mums too, and YET our little families still seem to demand to be fed EVERY.SINGLE.NIGHT.
This is where your friend the slow cooker comes in. If ever there was an appliance that had mums in mind, it's this. And thanks to the 28 Day Weight Loss Challenge you are never going to be short on slow cooker recipes.
Now while some traditional slow cooker recipes require multiple steps, browning of meat, pre-cooking of onions – we say NO. Not today.
Today we have TEN 28 Day Weight Loss Challenge recipes that are literally throw and go. You put the ingredients in, press the buttons (please do not omit this step, it is so disappointing to come home to an uncooked meal), and then you walk away and get on with your life.
Here we go….
10 set and forget slow cooker dinner recipes for busy mums
1. Slow Cooked Ragu Sauce for Pasta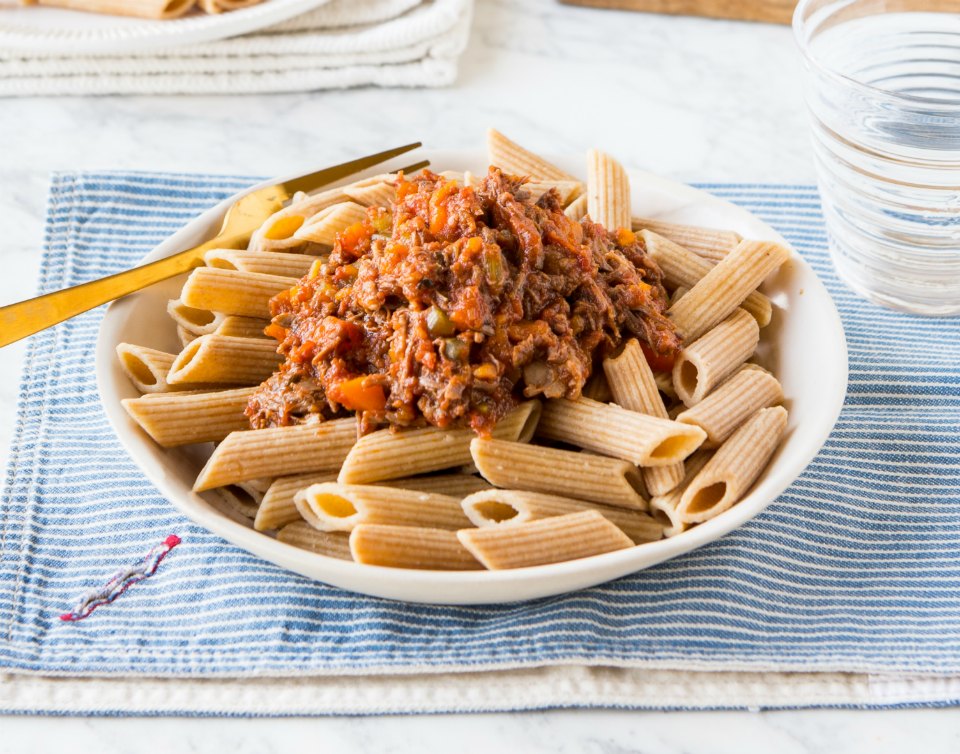 OK so you WILL have to boil some pasta to go with this succulent sauce, but even the most tired mother can handle that, right? Any leftovers will make a welcome lunch the next day.
Ingredients (Makes 4 servings)
500 grams lamb shanks, skin and fat removed
1 brown onion, sliced (100 grams)
2 cloves garlic, diced (6 grams)
2 medium carrots, diced (140 grams)
2 stalks celery, diced (80 grams)
1 cup liquid beef stock, salt reduced (250 mls)
400 grams tinned tomatoes
1 tsp dried rosemary (1 grams)
120 grams wholemeal pasta, any shape
2 tbsp grated Parmesan (24 grams)
Method
Place all ingredients, excluding pasta and parmesan in the slow cooker and cook on low for 8 hours.
When ready, remove lamb shanks from ragu and shred all meat from the bones.
Return lamb meat to the ragu sauce and stir to combine.
Cook pasta according to packet directions. Divide pasta evenly between 4 bowls and top each with some lamb ragu and a sprinkle of Parmesan to serve.
450 calories per serve