Long standing 28 Day Weight Loss Challenge member Nikola Green shares her tips and tricks for getting started, making the most of out the challenge and obtaining the weight loss results you have always dreamt of.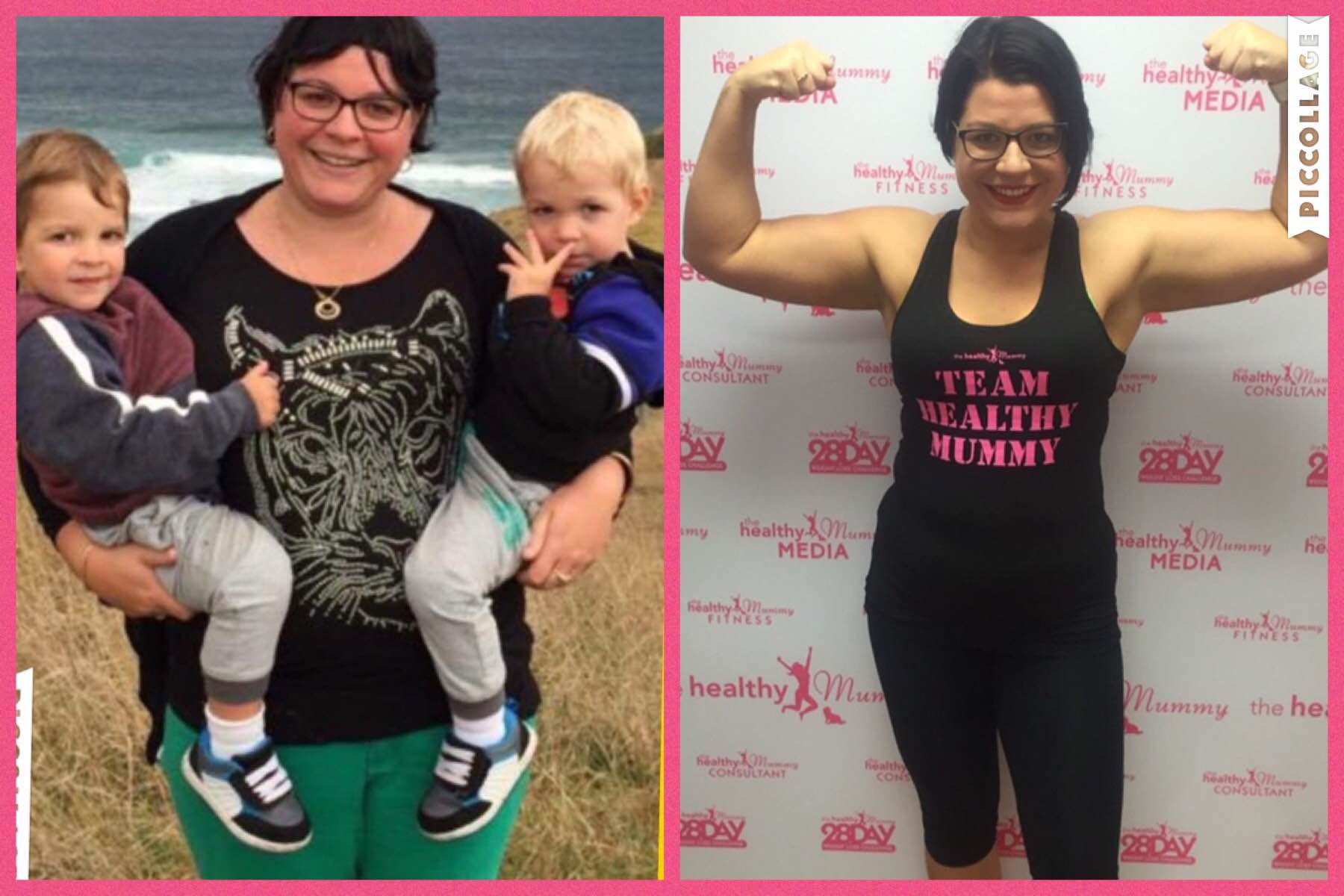 Nikola Green is a 33 year old single mum to 3 year old twin boys and lives in Victoria in Australia.
She has been following the 28 Day Weight Loss Challenge meal plans for just over 1 year and has lost 35 lb* and over 80cm from her body! Not only has she lost weight, but she has improved her overall health and fitness. Nikola is now the most confident and happy she has ever been 
Here is Nikola's story
After coming across an advertisement for The Healthy Mummy Program on Facebook, I decided to sign up to the 28 Day Weight Loss Challenge.
Raising young children is both rewarding and exhausting, and as a mum you naturally put your needs after everyone else. One day I decided it was finally time to put myself first.
I wanted to change my life for the better and I was excited to think I could possibly have the amazing results that the other Healthy Mummy challenge members I had been reading about, were having. I knew their dramatic weight loss results were real. Not photoshopped, not models advertising a loss, but real women of all ages and sizes – which I loved!
Starting my very first 28 Day Weight Loss Challenge was both exciting and daunting! I was looking forward to having my own amazing weight loss results which would hopefully inspire others one day.
Leading up to my first challenge I had many questions and thoughts running through my head.
How will I have time to meal prep and cook?
Will I like the food?
Will I lose weight or will I just fail like every other weight loss product I'd tried.
Will it be too hard?
Can I afford it?
I just had to block those thoughts out and only focus on one thing:
What if I just give it my all and I succeed? That's what I did and I haven't looked back since!
I am so happy to have lost 35 lb and over 80cm from my body and regained my confidence again.