This 28 Day Weight Loss Challenge member, Chloe, has lost 4.7st and says her greatest achievement is learning to love and accept herself!
Finding the self confidence to live life again is what drives Chloe to reach her weight loss goals.
Chloe tells of how her grocery shops are now about one third cheaper each week and we show you how you can do it too!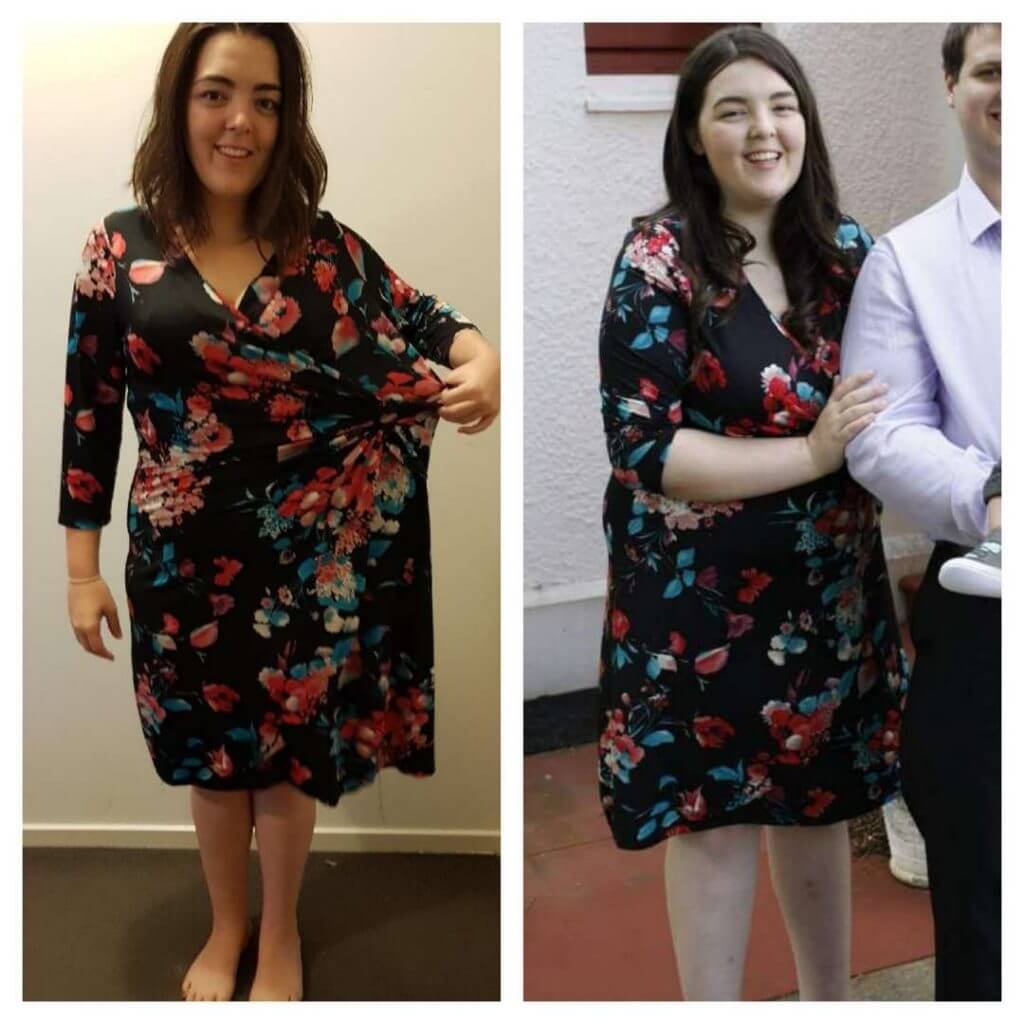 Chloe's weight loss journey to losing 4.7st
Chloe discovered the Healthy Mummy 18 months ago after she reached out to her local mums group.
"I wanted a lifestyle diet, not a fad, something I could share with my children and wouldn't mean I had to cook multiple meals.  I still wanted to enjoy food and going out, and didn't want to feel like I wasn't able to have a life," she said.
Enter the 28 Day Weight Loss Challenge. "I decided to sign up to be a challenge member shortly after as The Healthy Mummy was exactly what I had been looking for," she says.
Struggling with depression, Chloe ended up with chronic PND, PNA and a stress disorder after the birth of her second child. She says, "I couldn't remember what happy felt like and I knew I needed to change my life."
Throughout her journey she has struggled with a lot of mental hurdles, but says that being able to reach out to a group of wonderful, supportive women in the Healthy Mummy private support groups has meant she's been able to overcome these hurdles and not feel alone.
When it comes to being active Chloe using the 28 Day Weight Loss Challenge exercise videos which she says make exercising so easy and enjoyable! She says, "I don't have to worry about getting a babysitter for my children as I can do them in my lounge room."
Saving money grocery shopping
"I always thought eating healthy was expensive, but my shops are about one third cheaper each week!" the mum of 2 says.
How does she do it!? "I love meal prep and do it in different ways. During the week I will cook up 6 portions of each meal, which gives me 3 extra serves every meal to pop in the freezer for dinner or lunches and gives me an easy, healthy choice on those nights I previously would have bought take away," she says.
Also bulk prepping snacks from the 28 Day Weight Loss Challenge on a Saturday afternoon with her 2 children allows them to spend time together doing something healthy and lets the children learn more about food.
Chloe says, "My children and I now go to the markets every Sunday to pick out veggies for the week which has taught them so much about food also."
Chloe's meal prep tips
Choose recipes that have similar ingredients by searching by ingredient in the 28 Day Weight Loss Challenge hub. This means less washing utensils in between as it's similar flavours.
If you are making meals like pasta or noodles where the veggies can be diced use your food processor to do the chopping- this saves so much time.
An all time favourite dinner in Chloe's house is the Pumpkin Soup from the 28 Day Weight Loss Challenge, and their favourite dessert is the Triple Chocolate Cheesecake. A go-to recipe for a quick and healthy dinner is Chicken San Choy Bow (28 Day Weight Loss Challenge recipe) which allows Chloe to chuck the veggies in the food processor and blitzing prep is done in under 5 minutes, on the table in less than 20!
"My big tip during this journey is to not focus on the negatives"
Chloe says she now has the energy to run around after her kids, play with them and is no longer scared to take them places like the beach. "I'm happier, healthier and generally I'm a more confident person," she said.
What's kept Chloe positive during her journey is meeting wonderful Healthy Mummy 28 Day Weight Loss Challenge members along the way, who have become very close friends of hers. "They're people that support and encourage me everyday and knowing I have the support of 1000's of women in the Healthy Mummy Facebook group really helps," she says.
Regain your body confidence with our 28 Day Weight Loss Challenge
The Challenge is made 100% for mums
✔ You receive daily & customisable meal plans.
✔ You receive personalised shopping lists.
✔ Over 4,500 easy & family friendly recipes.
✔ Daily exercises with videos.
✔ Daily support from over 180,000 mums on the 28 Day Weight Loss Challenge.
Click on the link to learn more about the 28 Day Weight Loss Challenge (including the meal plans and monthly themes).