The Healthy Mummy has been helping mums reach their weight loss goals for over 5 years now.
Stef Palma is proving that it's not only mums that can benefit from our 28 Day Weight Loss Challenge.
We're so proud of this amazing dad's weight loss transformation, that is set to inspire. This is why we do what we do.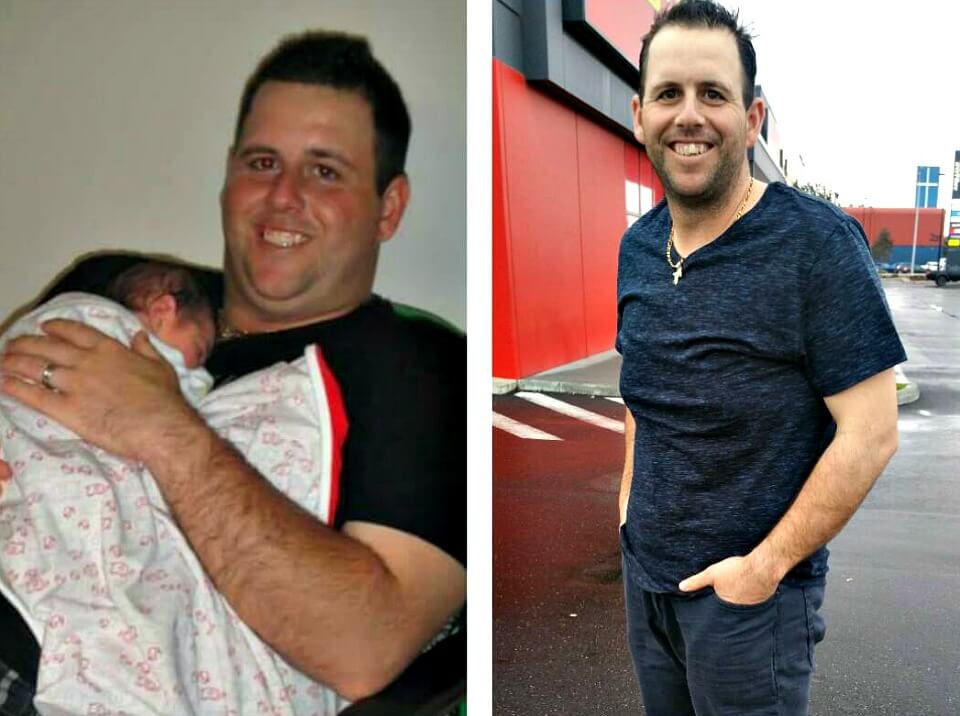 We were so inspired by Stef's story when we saw it posted in our Healthy Mummy community that we just had to find out more.
Here is Stef's Story:
What did you weigh when your started your journey?
18.5st
What motivated you to lose weight? Did anything trigger your decision?
I was Best Man for my best friend, and I couldn't fit into the suit.
What Healthy Mummy tools did you use?
I followed the 28 Day Weight Loss Challenge with my wife and we also use the free recipes from the website.  So I basically ate what she ate. My favourite recipes are the Mexican Lasagne and the Weetabix Slice. 
How long has it taken for you to reach your goal?
Just under 2 years.
What's motivated you to stay on track?
I just wanted to reach my ultimate goal of hitting 13 stone. I also love the feeling I get from fuelling my body with healthy foods and exercise. It's such a buzz.
What advice can you give other Healthy Dads?
Drink plenty of water and find an exercise that you love – make the journey fun.
What do you weigh now?
13.12st – I'm almost there.
Who are you doing this for and why?
I'm doing this for me and my kids. I want to live a healthy lifestyle and ensure I'm around for as long as possible!
What has changed in your life since losing weight?
I have so much more energy, even while working long hours. My confidence has also gone up and up.
Thank you for sharing your story with us!
Stef is truly an inspiration, and shows how the 28 Day Weight Loss Challenge can be a game changer in family life.
Keep up the fantastic work!
To learn more about The Healthy Mummy's 28 Day Weight Loss Challenge and the weekly meal plans, recipes and exercises that helped Stef lose weight click on the link here for the 28 Day Weight Loss Challenge.