Mofiza Nisha has been following the 28 Day Weight Loss Challenge for nine months and in that time, she has noticed a huge difference in herself.
After many years of not being able to shift any baby weight, she says that thanks to the 28 Day Weight Loss Challenge and Healthy Mummy Smoothies, she is well on her way!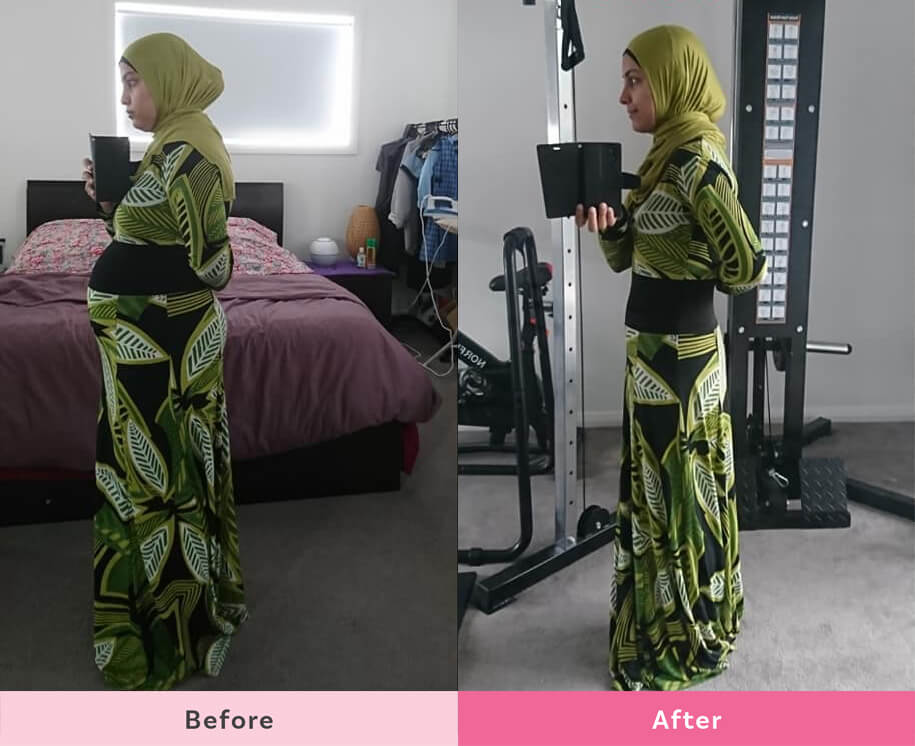 Finally shifting the baby weight
In the first picture, Mofiza was four months postpartum. It was then that Mofiza knew she needed to make changes for her health.
"My tummy is my stubborn area," she explains, but now it is shrinking slowly. "I am determined to get it as flat as possible. I have more energy and just that mindset to play and do things with my kids."
When Mofiza started her weight loss journey with the 28 Day Weight Loss Challenges nine months ago she weighed 11.8st. She has since lost 4.6st.
"I am a mum of three (all c-sections) who has struggled with losing weight since becoming a mum. I have tried fad diets, exercise, gym, pills with no success and was very close to giving up when I discovered The Healthy Mummy. I decided to give my weight loss dream a last try and I am so glad that I did."
"I follow the 28 Day Weight Loss Challenge and am using The Healthy Mummy Smoothies," she explains.
I've learnt so much from The Healthy Mummy community and I am super proud of how far I have come."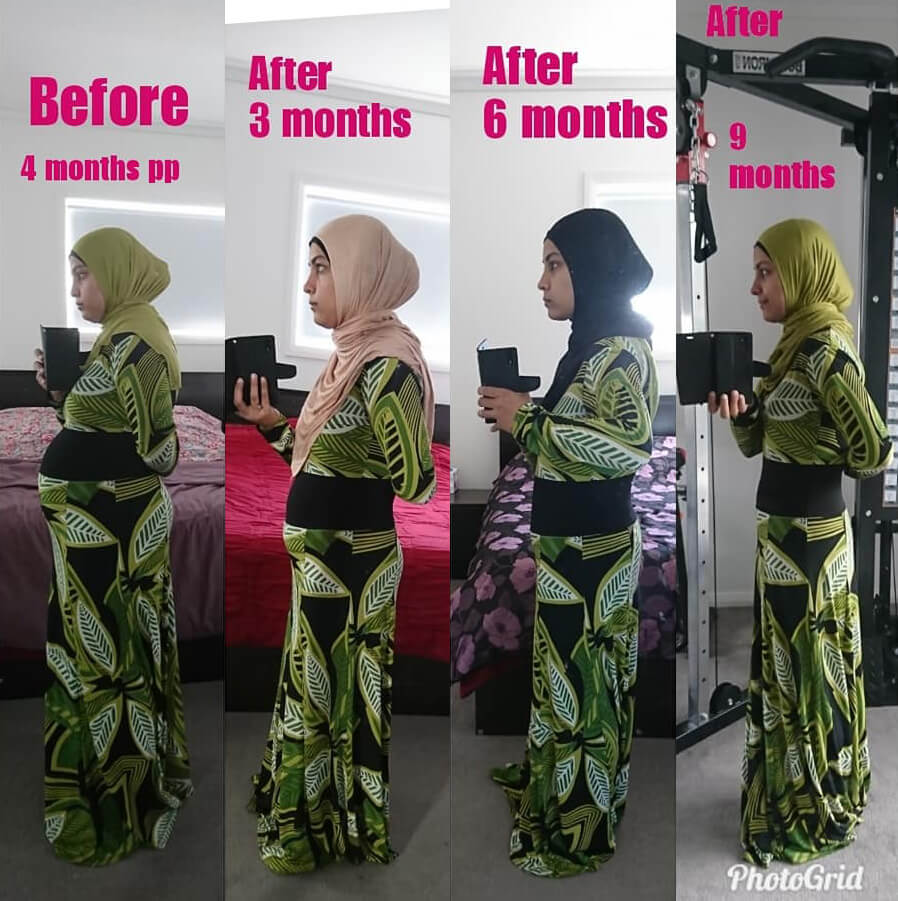 The 28 Day Weight Loss Challenge has improved Mafiza's lifestyle for good.
"The Healthy Mummy 28 Day Challenges have helped me lose all my extra weight even though I had obstacles during my journey and could have easily given up.
The challenges are really easy to follow, family and budget friendly and the recipes are delicious, not once did it feel like I am on a diet with The Healthy Mummy."
Adaptable for the whole family
Mofiza loves how adaptable the meal plans are, especially whilst she was doing an elimination diet whilst breastfeeding her bub who has allergies.
"I followed a very strict elimination diet (about 20 different foods eliminated) for my breastfed bub who has allergies and intolerances, for 6 months of my weight loss journey with the Healthy Mummy and I was still able to use the challenges because that's how customisable the challenges are to suit anyone's needs.
I absolutely love the fact that you don't have to adapt yourself to the challenges but rather the challenges easily adapt to your needs regardless of whatever situation life throws at you."
I claimed my life, my happiness and my confidence back once I joined The Healthy Mummy 28 Day Weight Loss Challenge."
Being the best version of herself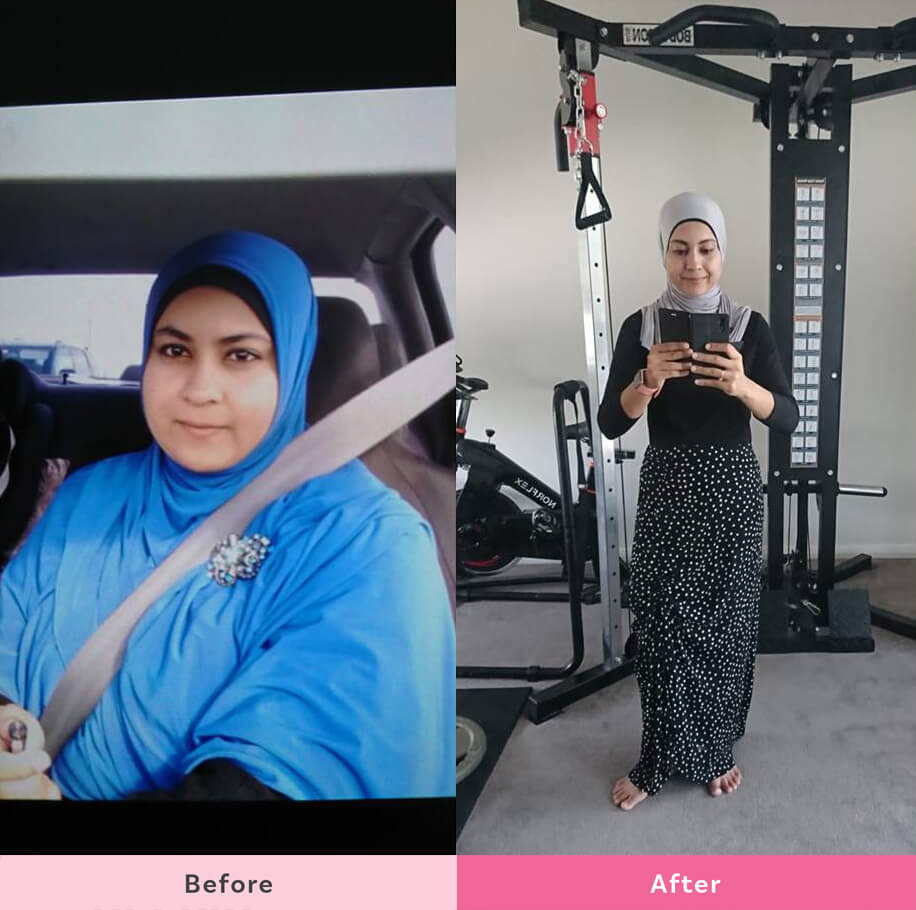 From being unhappy with her appearance to being confident and loving her body, stretch marks, curves and all, Mofiza is loving her new self. She is becoming the person she always wanted to be.
"Joining the 28 Day Weight Loss Challenge is the best thing I have done for myself in a long time," says Mofiza. 
"I have not only transformed my body but also the way I view my life now.
I have the confidence to go shopping and try new clothes and actually buy them. I am happy and feel amazing. I am so glad to have joined the 28 Day Weight Loss Challenge.
I have found my happiness, I enjoy getting dressed, going out and meeting people now. I have learnt so much while on my Healthy Mummy journey as well, I now have a great knowledge of food and healthy choices, I can cook meals from scratch, my family eats a whole lot more veggies and overall a much more healthy and balanced diet on a daily basis."
Getting that exercise in
Here at The Healthy Mummy, we are strong advocates of exercise. We truly believe that weight loss, eating healthy and exercise go hand in hand.
Physical activity and exercise are not only important for your physical being, but it is also important for your mental health. The endorphins or happy hormones that are released during exercise helps to balance your moods.
This is why we have created exercises that are perfect for a busy mum. These exercises can be scheduled into your day at any time and anywhere. Here is an example of our HITT workout.
Of course, incidental exercise is important too as is going for walks. When Mofiza was asked whether she exercised alongside the 28 Day Weight Loss Challenge and smoothies, this is what she replied.
"I started with walks and ellipticals 2-3 times per week in the first three months when bub slept and walks with her in the pram, I then upped it to 3-4 days. Now I alternate between walks, ellipticals, core workouts, and weights 5-6 days/week.
Mofiza sets herself goals and for her, it is mind over matter. When her baby sleeps, she drops everything and exercises – eventually, it becomes a routine.
"I had to change my mindset too, I have always put kids, family and you name it, it would be before me on my list but this year I got over it, put myself on par with kids, family etc and didn't look back," she explains.
Starting with little steps was how Mofiza began her exercise routine.
"It's hard to go full on with a bub, I included exercise while doing regular tasks such as jogging on the spot when reheating food, squats during laundry and on those clingy impossible days when exercise is out of sight I would just focus on eating healthy, if I couldn't do a 28 Day Weight Loss Challenge recipe, I would have a smaller portion of whatever else if that makes sense.
I didn't lose any weight the first two weeks, but felt great eating wholesome foods, once results started showing it helped to change my mindset." 
How does Mofiza stay on track?
To stay on track Mofiza sets herself goals and believes that everything is allowed in moderation. She also believes that consistency is key to success in your weight loss goals.
"Being consistent is what got me results, stick to the healthy mummy 28 Day Weight Loss Challenges ladies. If you fall down, get back up and get going.
I am enjoying everything in moderation with my goals at the back of my head. Gotta love The Healthy Mummy lifestyle and the mindset."
She also likes to set herself goals for the day to make sure she stays on track!
"Goals to achieve today:
Stick to my meal plan
Drink two large bottles of water
Snack prep
Exercise for 45 minutes"
"I find setting small goals to tick off during the day a great way to keep myself accountable and on track," Mofiza explains.
"The Healthy Mummy Smoothies have been super helpful too. The Healthy Mummy lifestyle is sustainable long term, it's addictive and becomes a habit when you follow it consistently."
Meal prepping and smoothie love
Mofiza loves the Stovetop Lasgne, which is a family favourite as well.
"Stovetop beef lasagne, I have missed you. A big batch is done for dinner, fridge and freezer."
"Mini Salmon Cakes ready for next week's morning snack.
These smell sooo good, screw you Monday I am going to have one for an afternoon snack today.
And the best thing, two of these make one serving."
This recipe is available as a part of the 28 Day Weight Loss Challenge.
She also loves to start or end her day with a Healthy Mummy Smoothie.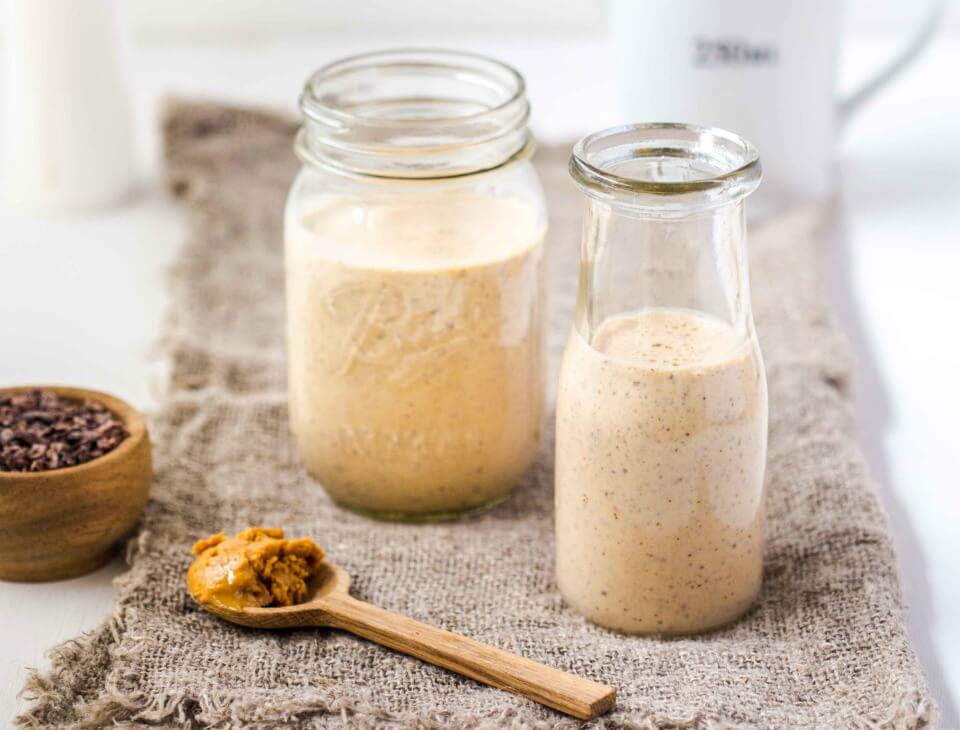 "Do you have a sweet tooth like I do or probably all your teeth prefer sweet for dessert like mine does?
Why have sugary junk for dessert when you can have a delicious chocolatey nutritious smoothie whipped up in less than five minutes instead!
Sneaky Snickers Smoothie for dessert tonight, yes please.
Looks good and tastes even better, I'll take it any day"
She even whips up her own creations!
"New day, new smoothie combination
2tbs chocolate Healthy Mummy Smoothie mix
250ml unsweetened vanilla almond milk
1/4 cup frozen coconut chunks
1/2 cup frozen watermelon
Ice
Soooo good!"
Wow! Well done, Mofiza – you are an inspiration! Thank you for joining The Healthy Mummy.
Are you ready to kick-start your weight loss?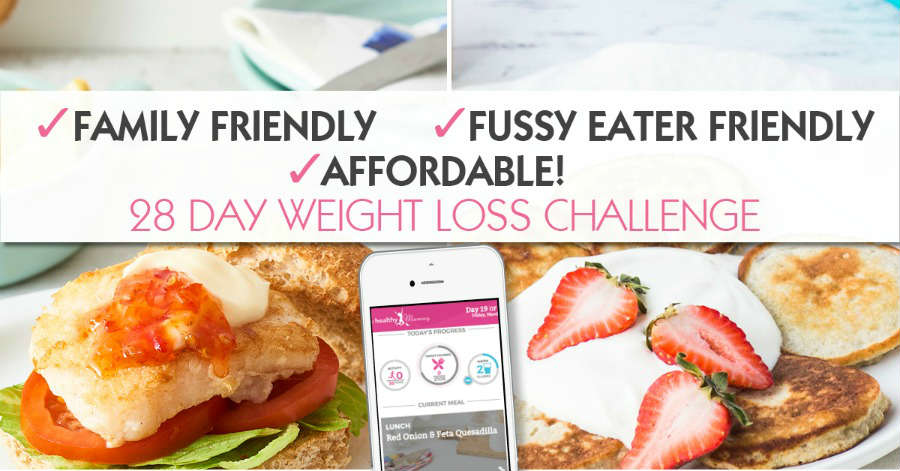 Want to shift your baby weight but feel like you have NO TIME in your day to exercise and eat healthily? That's where the Healthy Mummy's 28 Day Weight Loss Challenge can help.

Our Challenge entails: 
28 days of at home exercise routines (no gym needed) – with video instruction
Customisable and breastfeeding friendly meal plans
Time-efficient exercises for busy mums – under 30 mins
Challenge combines Pilates exercises with interval and circuit training (HIIT)
Suitable for basic to advanced fitness levels.
Home to thousands of EASY-TO-MAKE recipes.
To find out more about joining the 28 Day Weight Loss Challenge for £1 click here.
PLUS – connect with THOUSANDS of other mums on the 28 Day Weight Loss Challenge by joining our free support community here.