As shared in the Mirror, it was The Healthy Mummy app that helped these 6 women finally lose weight after trying various other methods.
The Mirror reports that one of the women was Laura Linklater, who lost 4 stone with the Healthy Mummy. "I was on the verge of post-natal depression," says Laura in the Mirror article. "Then I remembered The Healthy Mummy and posted a cry for help. Within seconds, dozens of mums were telling me how to eat and drink."
With meal plans, calorie tracker and hundreds of exercise videos, The Healthy Mummy app is designed for busy mums who want to look after their health and reach their weight loss goals.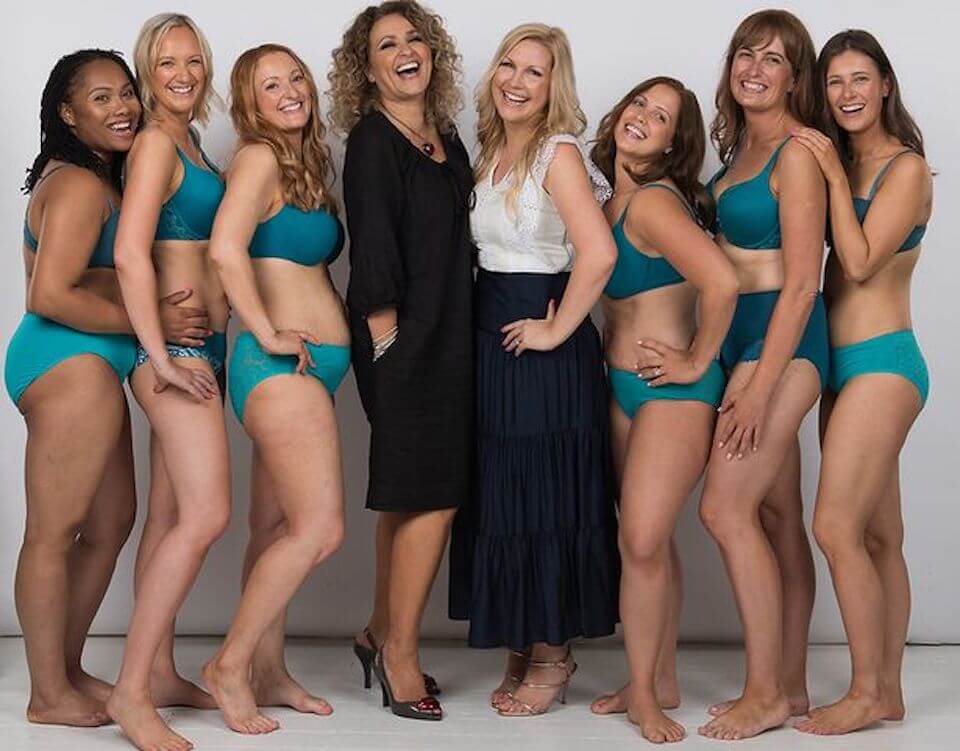 Laura was one of 6 mums who took part in our  Epic Body Confidence photoshoot in London. The shoot was part of the World Healthy Mummy Month (you can read more on that here).
Celebrity Masterchef winner Nadia Sawalha sat down with The Healthy Mummy founder Rhian Allen on the day of the shoot. A video of their chat is shared in the article on the Daily Mirror.
Nadia and Rhian talk about the changing culture of body image
Nadia shared what a positive vibe she was feeling, being part of the photoshoot. She expressed her excitement for what she sees as a shift in the body image of mums.
'For so long we've all been so much more obsessed with the way that we look than the way that we feel,' she shares with Rhian.
Nadia suggests that there has been a shift in people's perception of what is healthy, and women now feel more confident in their own skin post-baby.
'And you Rhian,' she says to the founder of the Healthy Mummy global business, 'you were a part of this!'
Rhian was a mum who wanted to empower other mums
Rhian found herself with the idea for The Healthy Mummy when she was a new mum herself.
She realised as a breastfeeding mum that's it's virtually impossible to 'do it all' as we are led to believe that we should. Rhian wanted to empower mums to get healthy for themselves and for their families.
She saw that there was no program designed by mums FOR mums, to help them get their health back on track, and lose weight when they were ready to. So the Healthy Mummy's 28 Day Weight Loss Challenge was born!
The idea behind the Healthy Mummy Smoothies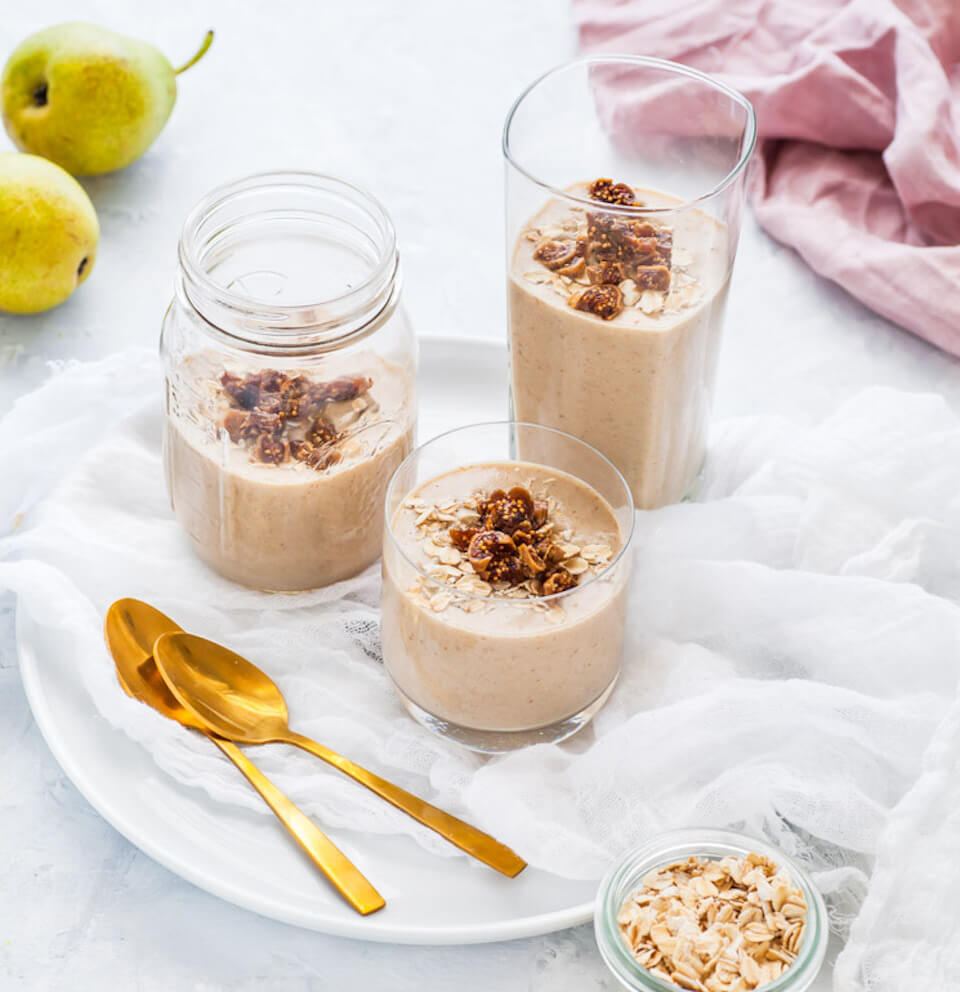 Nadia had tasted the Healthy Mummy Smoothies on the day of the photoshoot and said 'I'm fascinated by these smoothies!'
Rhian shares how the idea came to life. 'I wanted to have a healthy snack for new mothers. All the other meal replacements and shakes were full of weight loss accelerants, artificial colours, caffeine, and some were 60% sugar.'
Rhian got in touch with The Healthy Mummy nutritionists to help her to create something healthy that has no added sugar, is safe in breastfeeding, and tastes great! You can get your hands on the Healthy Mummy Smoothies here.
'Mums struggling to shift baby weight shed a massive 19 STONE thanks to phone app'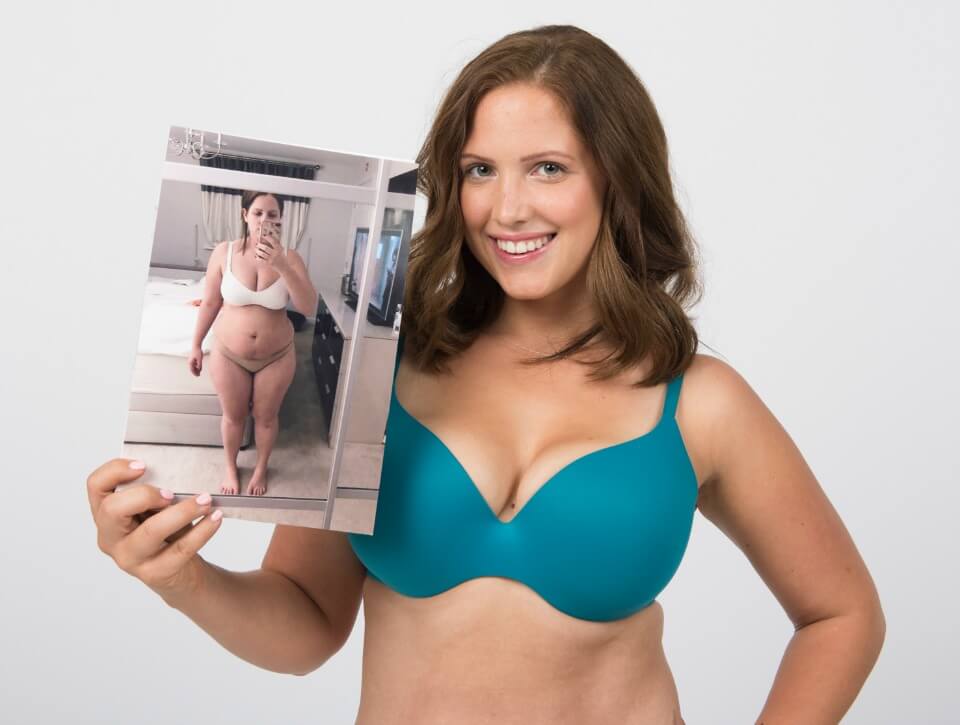 The Mirror reported on some of the fantastic weight loss results of the mums involved in the photoshoot.
'There are tons of books that offer weight-loss advice,' reports the Mirror, 'but it was a phone APP that made a big difference for these six mums.'
The mums involved collectively lost an incredible 19 stone using the 28 Day Weight Loss Challenge app. One of the mums was Alexandra Forrest (pictured above), who lost 2.5st in 6 months by using the app. You can read Alexandra's story here.
Using the app, they were able to plan their meals and snacks for the week, track their weight loss progress, download shopping lists, measure their water intake, and even watch daily workout videos.
You can read the full article in the Mirror here.
Are you ready to kick-start your weight loss?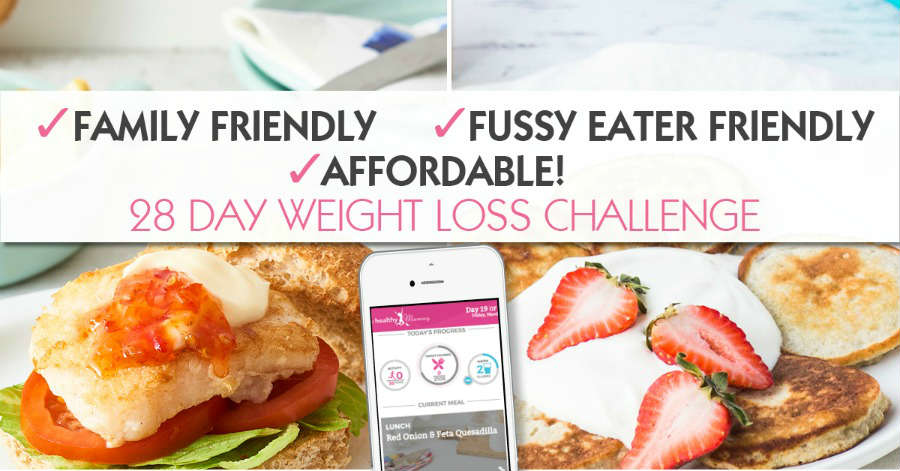 Want to shift your baby weight but feel like you have NO TIME in your day to exercise and eat healthily? That's where the Healthy Mummy's 28 Day Weight Loss Challenge can help.

Our Challenge entails: 
28 days of at home exercise routines (no gym needed) – with video instruction
Customisable and breastfeeding friendly meal plans
Time-efficient exercises for busy mums – under 30 mins
Challenge combines Pilates exercises with interval and circuit training (HIIT)
Suitable for basic to advanced fitness levels.
Home to thousands of EASY-TO-MAKE recipes.
To find out more about joining the 28 Day Weight Loss Challenge for £1 click here.
PLUS – connect with THOUSANDS of other mums on the 28 Day Weight Loss Challenge by joining our free support community here