Being able to get on the floor with her kids and actually play WITH them, as opposed to just watching, makes this mum extremely happy.
Losing 6.4st, from 22.3st to 15.13st, Roz has come a long way using the 28 Day Weight Loss Challenge.
Here, she reveals her healthy mantra to staying on top of her weight loss journey.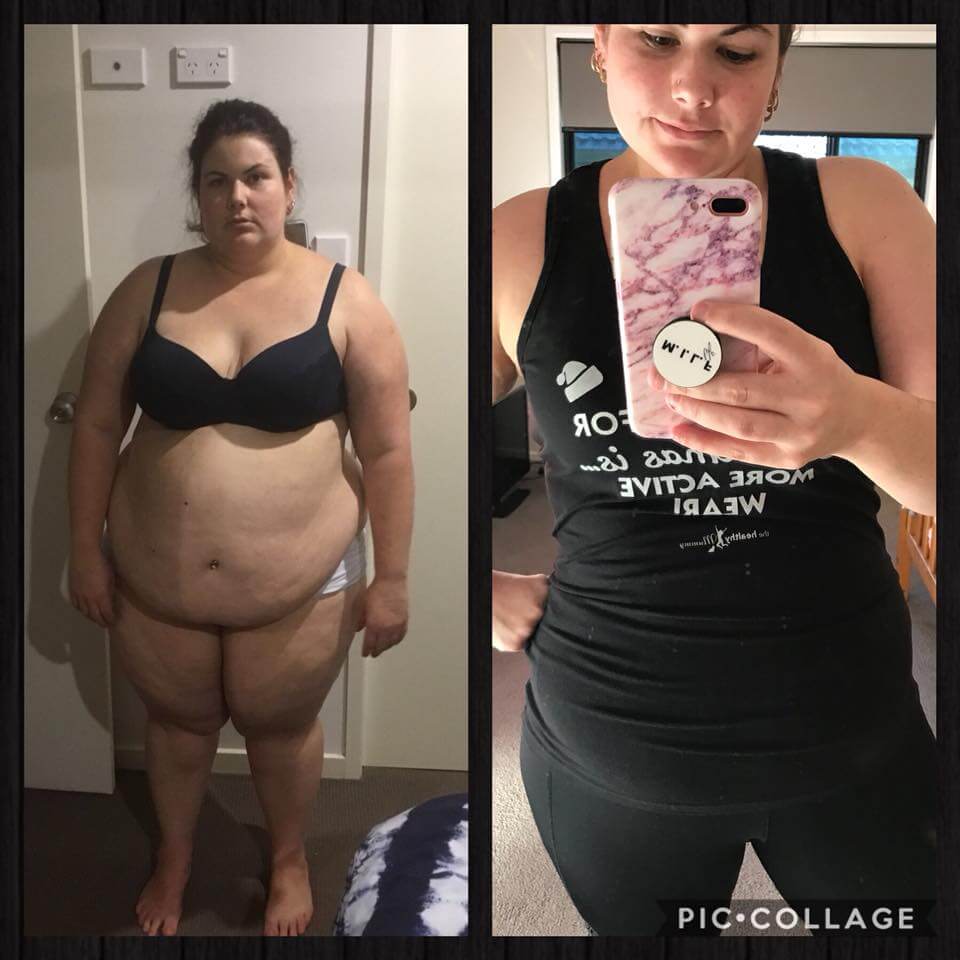 How this mum lost 6.4st by never skipping breakfast
Roz first discovered The Healthy Mummy in 2016 through Facebook, as a few of her friends were part of the main group.
"It was Samara Syed who inspired me to try The Healthy Mummy and its products. I had been a fence sitter for a little over a year and was blown away by Samara's results and found great similarities with her story," Roz said.
Roz's goal weight is 11 stone. By doing the 28 Day Weight Loss Challenge and including DanceFit everyday, we think Roz is well on her way!
Staying motivated to reach her goals and to keep going, Roz thinks of where she's come from and where she wants to go from here.
Food changes
Roz stays on top of her weight loss by ALWAYS having breakfast, as she says, "Never miss breakfast. It's so easy."
The mum of 3 has breakfast EVERY morning. "I've gone from never having brekky to having a meal every morning, and I think it's been the biggest change I've made and for the better," she said.
Every Sunday Roz and her family source local fruit and vegetables from the farmers markets and says "grocery shopping is cheaper, easier and less stressful thanks to the 28 Day Weight Loss Challenge app."
"My whole family LOVE the 28 Day Weight Loss Challenge meals for lunch and dinner (kids included!). My fiancé has taken a liking to my healthy habits and enjoys eating the meals and exercising with me," Roz says.
The family enjoys 28 Day Weight Loss Challenge meals like One Pot Spaghetti Bolognese, Stovetop lasagne, Mexican lasagne, and Devilled Sausages.
"My fiancé works away every second week, I work full time also, so meal prep is extremely important for us a family," Roz says. Sunday is her day to meal prep for the week ahead.
We think you've done SO WELL Roz, and we can't wait to see how your progress towards your goal weight over the coming months as a 28 Day Weight Loss Challenge member.