If you want to get started on the 28 Day Weight Loss Challenge, or you're powering through on your weight loss journey already – you're in the right place!
We've got FIVE mums here who are following the 28 Day Weight Loss Challenge right now who want to share their progress with you, in the hope that it will keep you motivated.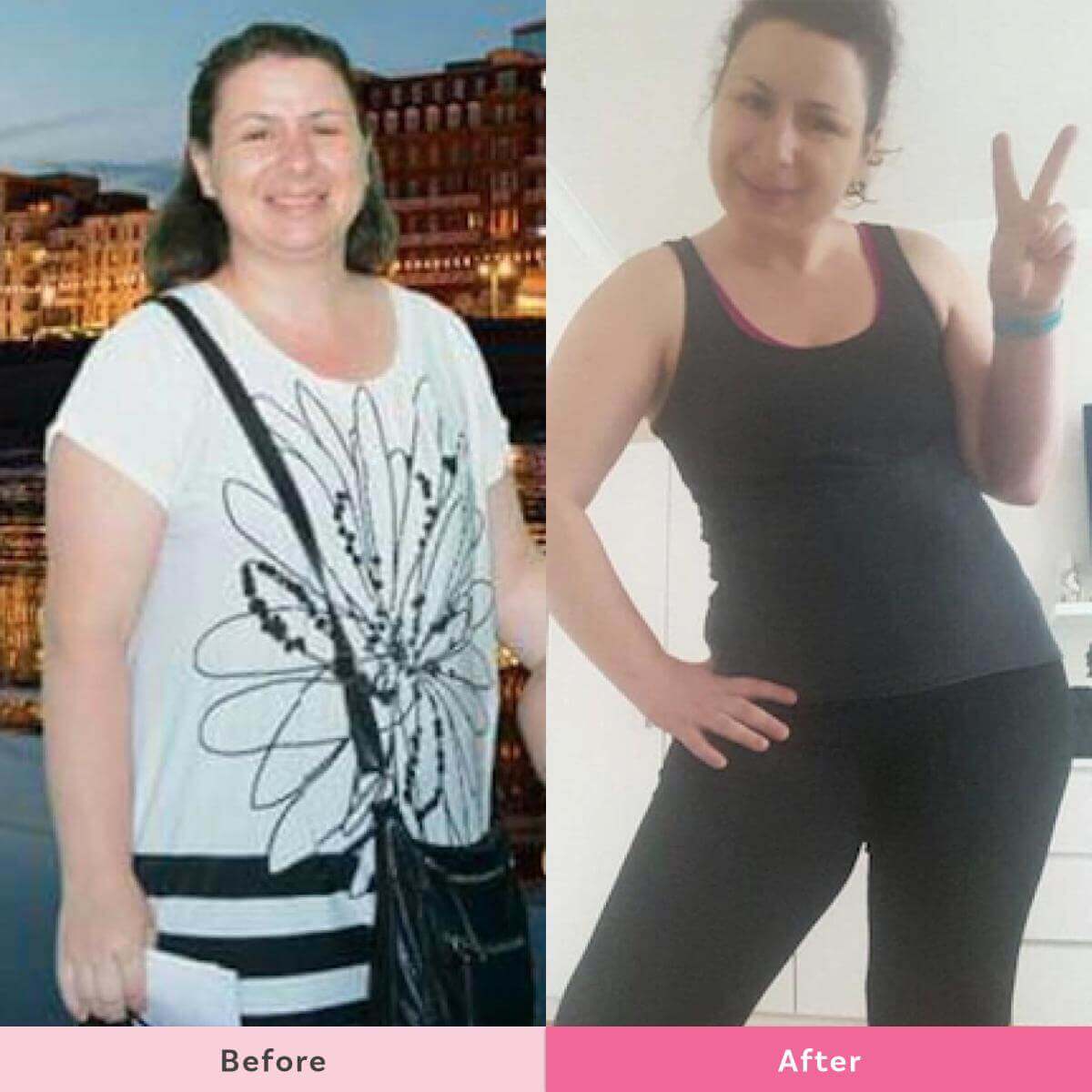 Polina Todorova
Polina (pictured above) says, "I love transformation photos but today I am sharing an Invisible transformation on my way to healthy living.
It's almost a year after I started this adventure. Many of my friends ask me, how I stay strong, how I afford healthy food and how I began running?
First I stopped looking at the 28 Day Weight Loss Challenge as a diet. It's not a diet when you can have chocolate! For me it's a lifestyle.
Secondly, it's not expensive, not time consuming and the whole family can enjoy it.
Third, to run is free, no need to pay a fee for classes, to book a lesson. You can do it when you want. Just take your trainers, keys and phone and you are ready.
One year ago I never would have believed how easy, affordable, fun and healthy the 28 Day Weight Loss Challenge can be. Thank you Healthy Mummy for helping me to believe."
Natalie Cowie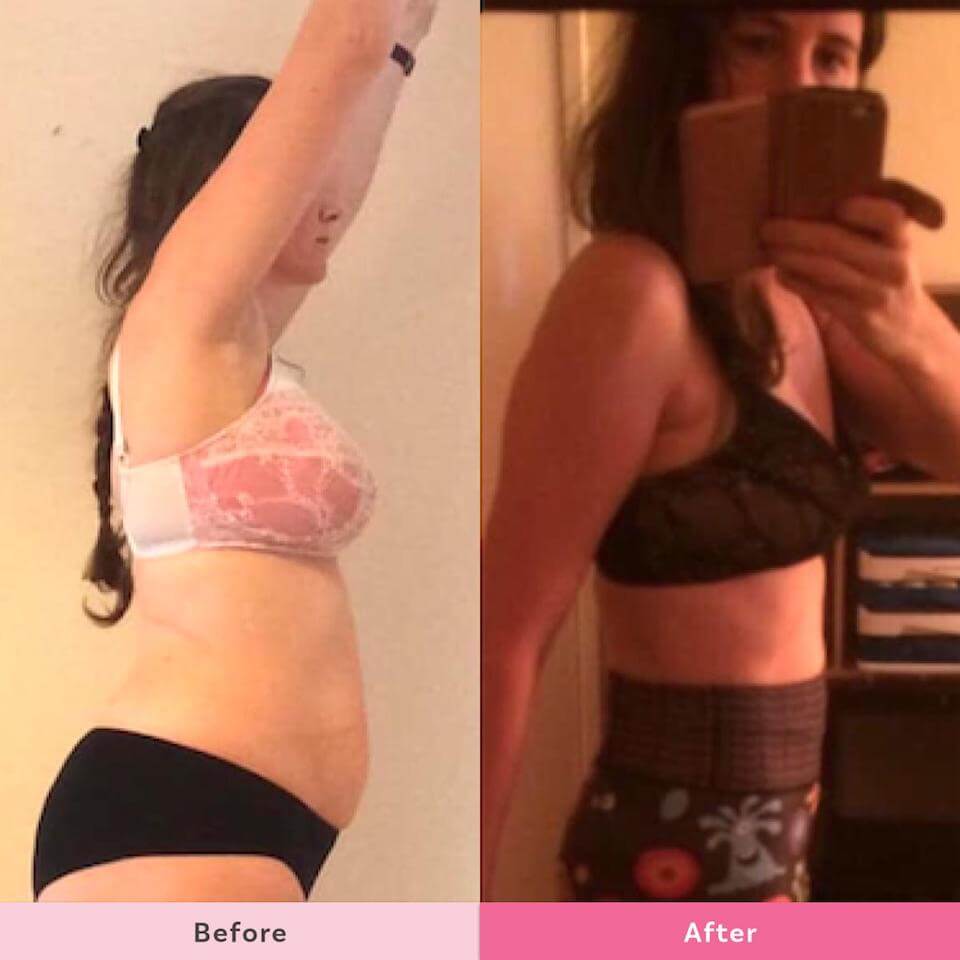 Natalie says, "I think most already know by now but I had gestational diabetes in pregnancy.
After my 5th baby was born I ate and ate and ate to make up for all the things I thought I'd 'missed out' on during pregnancy.
Today I have my yearly blood test to test for diabetes. This time last year, when I went for my 3-month postnatal blood test to check that diabetes hadn't stuck around, I was DREADING it.
I knew that (apart from the 3 or so weeks I'd been following the 28 Day Weight Loss Challenge) I'd eaten absolute rubbish. And I was overweight. But luckily my levels were back to normal.
This time I'm not dreading it, because I've eaten healthily and exercised and know that I've done all I can to prevent it.
The 28 Day Weight Loss Challenge doesn't just affect your appearance, it changes you on the inside too."
Hannah Capel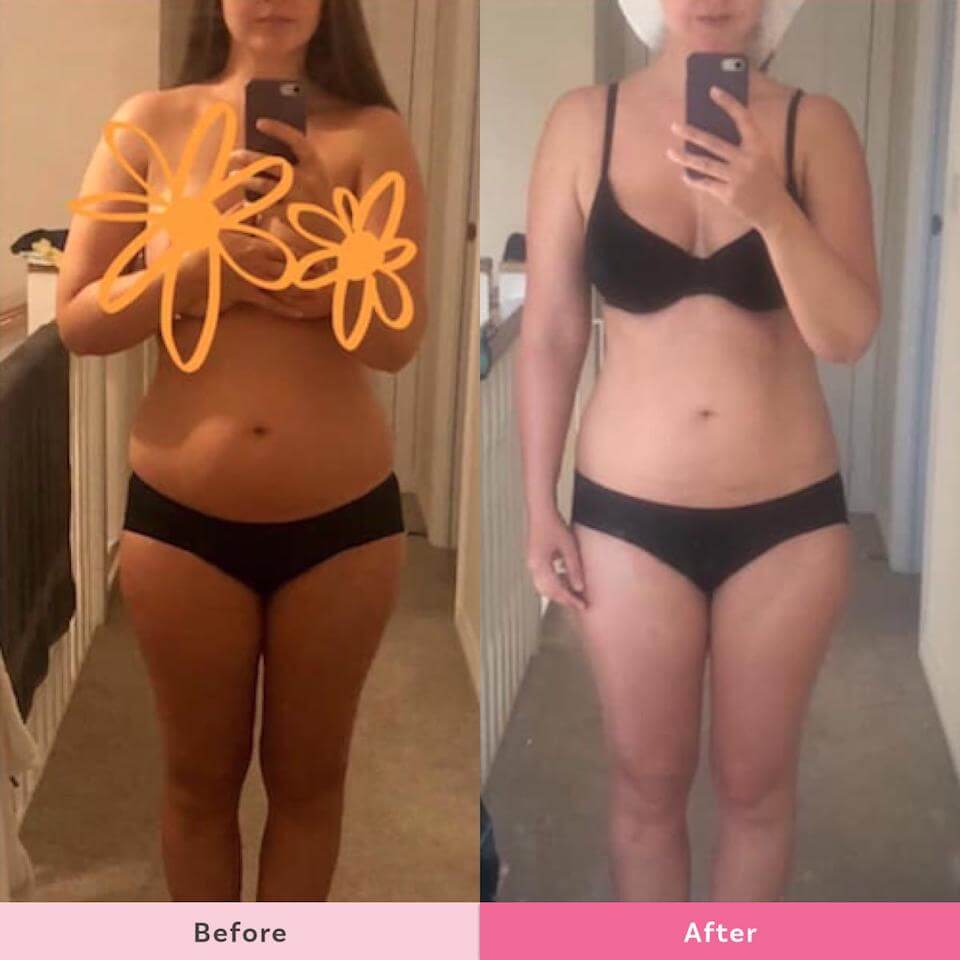 Hannah says, "Since starting the 28 Day Weight Loss Challenge two months ago, I've now lost 16lbs and gained energy, happiness, and confidence.
I don't have a proper before photo at my starting weight as I hated how I looked but below is me at the start of last month and now in a bikini – a difference of 8lbs.
Thank you Healthy Mummy and the 28 Day Weight Loss Challenge for transforming my body and health."
Charlie Johnson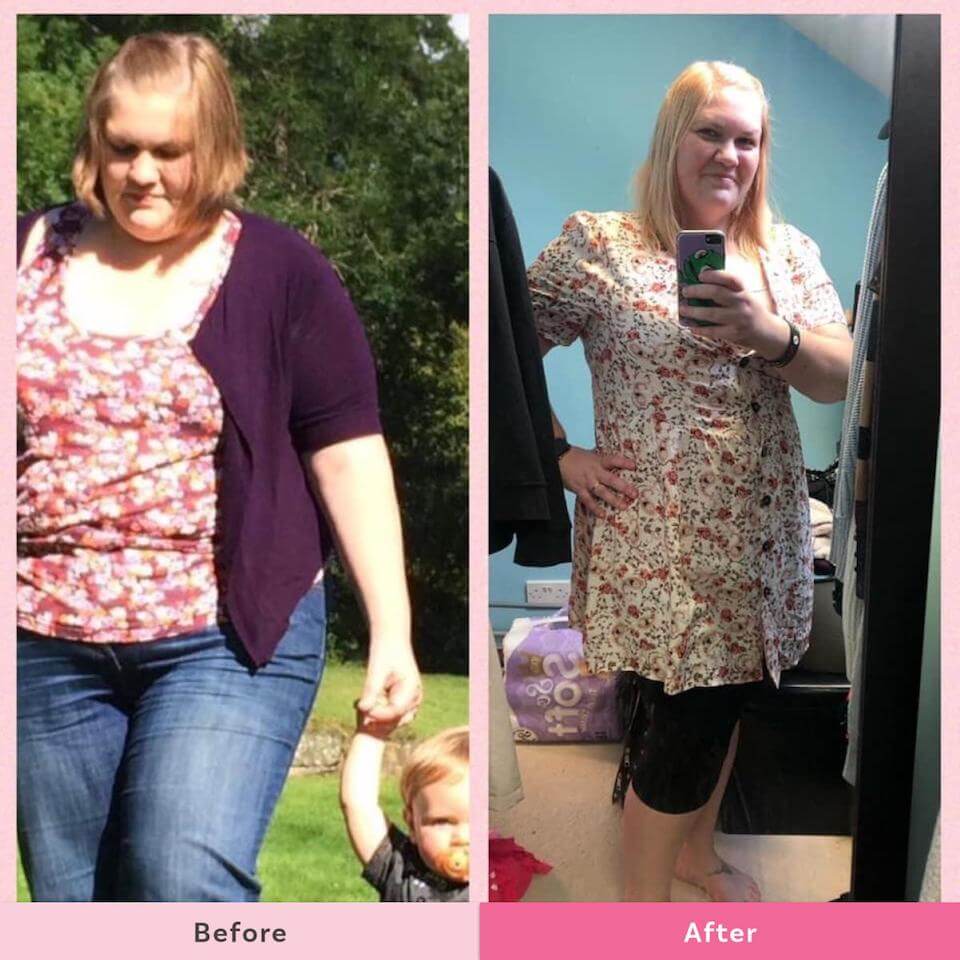 Charlie says, "Today hubby and I are off for my birthday jaunt for a night away and to see one of our favourite directors on his podcast tour.
The sun is shining already – queue my yearly panic of what to wear. Summer time has always been the worst for me. I hate being too hot but I equally hate showing off all my lumps and bumps. It always stresses me out.
Not this year though! Yes I still have lumps and bumps but they're getting smaller and I have a ton more confidence! In fact my problem this year is that I don't have many clothes that fit. Shopping needed!
I actually bought this dress a couple of weeks ago – it pulls on my chest (that's a lifelong issue!) but is actually a bit too big on the waist – win!
A slight modification and I'm good to go, feeling bright and summery – I walked out of my dressing room and hubby was so shocked! He's so used to me covering up.
Not this year. All thanks to the 28 Day Weight Loss Challenge."
Rachel Wadsworth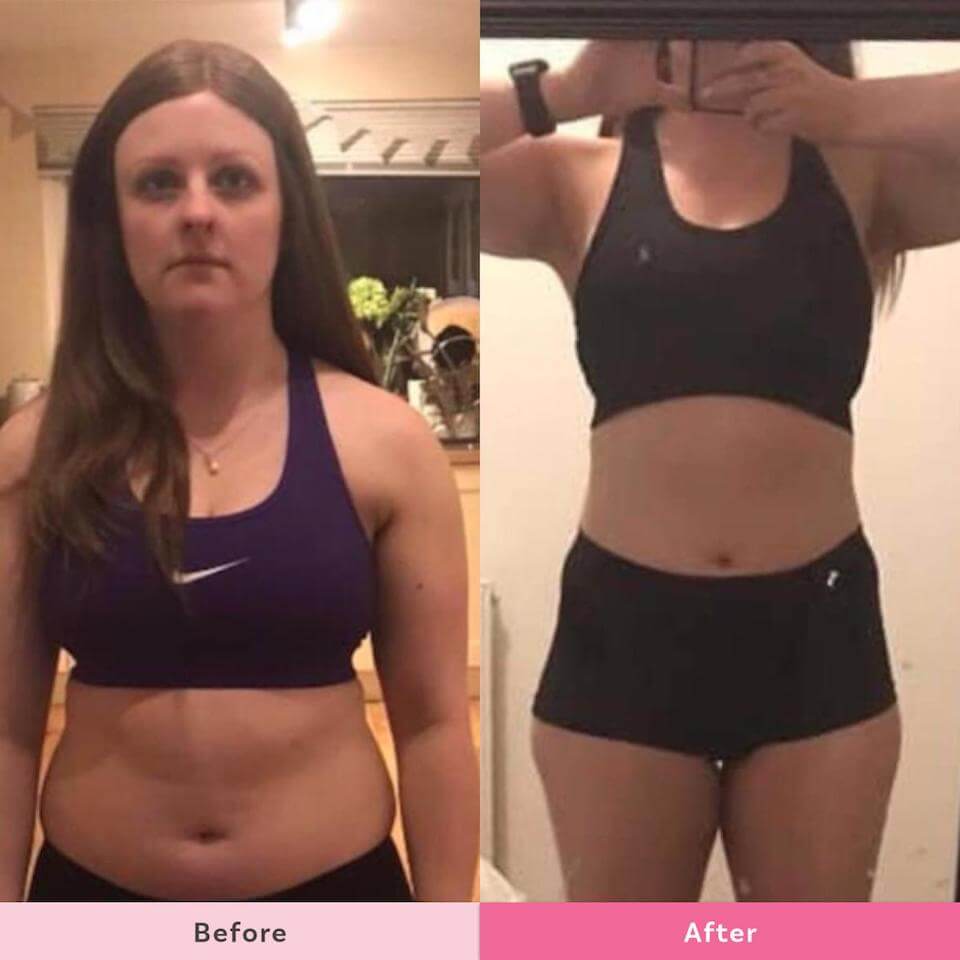 Rachel says, "Feeling a little demotivated lately and just started looking at my progress pictures to try and give myself a boost.
Reminding myself of the progress I have made on the 28 Day Weight Loss Challenge has given me the boost I needed!"
Are you ready to kick-start your weight loss?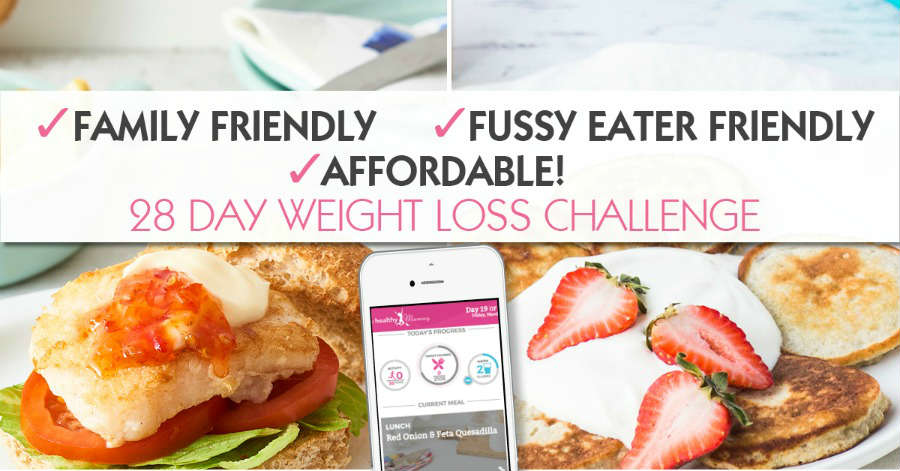 Want to shift your baby weight but feel like you have NO TIME in your day to exercise and eat healthily? That's where the Healthy Mummy's 28 Day Weight Loss Challenge can help.

Our Challenge entails: 
28 days of at home exercise routines (no gym needed) – with video instruction
Customisable and breastfeeding friendly meal plans
Time-efficient exercises for busy mums – under 30 mins
Challenge combines Pilates exercises with interval and circuit training (HIIT)
Suitable for basic to advanced fitness levels.
Home to thousands of EASY-TO-MAKE recipes.
To find out more about joining the 28 Day Weight Loss Challenge for £1 click here.
PLUS – connect with THOUSANDS of other mums on the 28 Day Weight Loss Challenge by joining our free support community here