Unfortunately a lot of women that are trying to lose weight on the 28 Day Weight Loss Challenge suffer from low self-esteem, which can often leave them vulnerable to depression, emotional eating and maladaptive thinking.
While there may be various causes to your low self-esteem, you can start dismantling the layers of self-loathing you have felt for so long to appreciate and eventually be comfortable with who you are.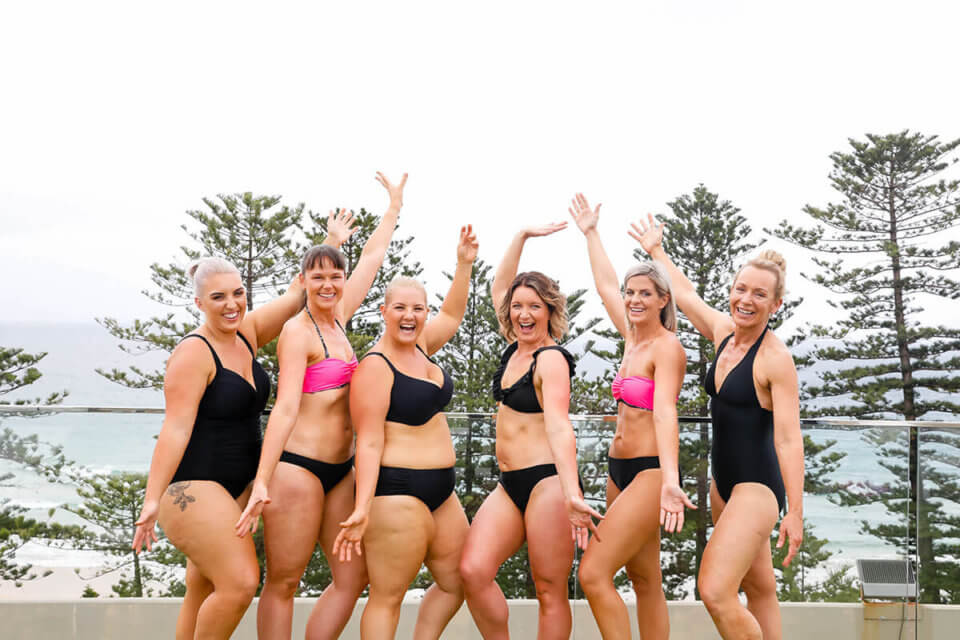 6 tips to help you build your self-esteem
1) Change your thinking
Research shows that negative thoughts are responsible for low self-esteem. Couple this with depression or anxiety, your judgement and perception can become skewed.
This coloured version of the world and your negative thinking can lead you to make bad decisions for your body, mental health and even family. Focusing on the nature of negative thoughts is extremely important and the first step in improving self-esteem.
Seriously ask yourself these questions:
What evidence backs my thoughts?
Would those who know me support these thoughts?
Does thinking this way make me feel good or bad?
Write down the answers or ask your partner/husband to gain some perspective. Chances are you'll find that your thinking is irrational. Instead of the negative thoughts try to replace them with positive thoughts, using facts and objectivity.
2) Write it down
When we get these thoughts out of our head and into the world, it creates a sense of reality, objectivity and reduces it down to size. A type of pro and con list is also beneficial; for every negative thought you list, answer it with a positive one.
Creating a gratitude journal is also an effective way to raise self-esteem as it creates a sense of satisfaction and appreciation for what you have in your life.
3) Positive people attract positivity
When you surround yourself with confident and positive people, it really does rub off on you! That's because these types of people celebrate your strengths and encourage you to work on your flaws, without judgement. The Healthy Mummy Facebook group is the perfect environment for this.
4) Include a positive action in your day
Whether it's doing a good deed for other people or for yourself, make sure you partake in a positive action regularly. You can choose to volunteer at your local charity shop, homeless shelter or hospital.
Doing something for others who are less fortunate, gives you a sense of appreciation for what you go have and the deed itself makes you feel better about yourself. You can choose to do something for yourself such as buy a flattering dress, taking yourself off to a spa or a movie.
Practising self-care is essential to self-esteem because you are showing yourself that you deserve it, you're worth it and you need it.
5) Find your passion
When you are in the depths of low self-esteem, negative thoughts can drown out your interests and passions. Make a conscious attempt at restarting these, write them down in your journal and more importantly make it your goal to pursue them.
6) Redefine what failure means to you
What is a failure to you? Is it that you are a certain size and others in your virtual and social circle aren't? Is it because you have tried to exercise and diet for a couple of months and haven't been able to stick with it and regress back into old habits?
Try to redefine what you see as a failure – so you didn't stick with eating healthy and exercising last week, move on and get back on track. Realise these failures are all part of the process, even the most successful person has failed at something but the difference is, they've gotten back on track and moved on.
Failure doesn't mean you can't achieve your goal and it certainly doesn't define your self-worth.
The Healthy Mummy's Facebook group is a supportive, nonjudgmental and encouraging environment to help you on your weight loss journey. However, if you feel you need direct mental health support, see your GP for a mental health plan.
Are you ready to kick-start your weight loss?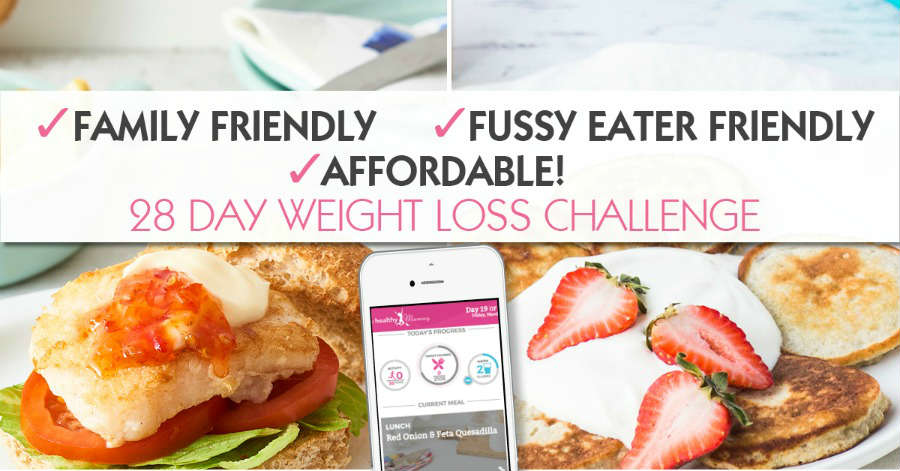 Want to shift your baby weight but feel like you have NO TIME in your day to exercise and eat healthily? That's where the Healthy Mummy's 28 Day Weight Loss Challenge can help.

Our Challenge entails: 
28 days of at home exercise routines (no gym needed) – with video instruction
Customisable and breastfeeding friendly meal plans
Time-efficient exercises for busy mums – under 30 mins
Challenge combines Pilates exercises with interval and circuit training (HIIT)
Suitable for basic to advanced fitness levels.
Home to thousands of EASY-TO-MAKE recipes.
To find out more about joining the 28 Day Weight Loss Challenge for £1 click here.
PLUS – connect with THOUSANDS of other mums on the 28 Day Weight Loss Challenge by joining our free support community here