Here at The Healthy Mummy, we love to celebrate the amazing achievements of our mums who have followed the 28 Day Weight Loss Challenge.
Thanks to some hard work, lots of support, plenty of healthy cooking and exercise – these mums have managed to lose OVER 130 pounds! And they're not done yet!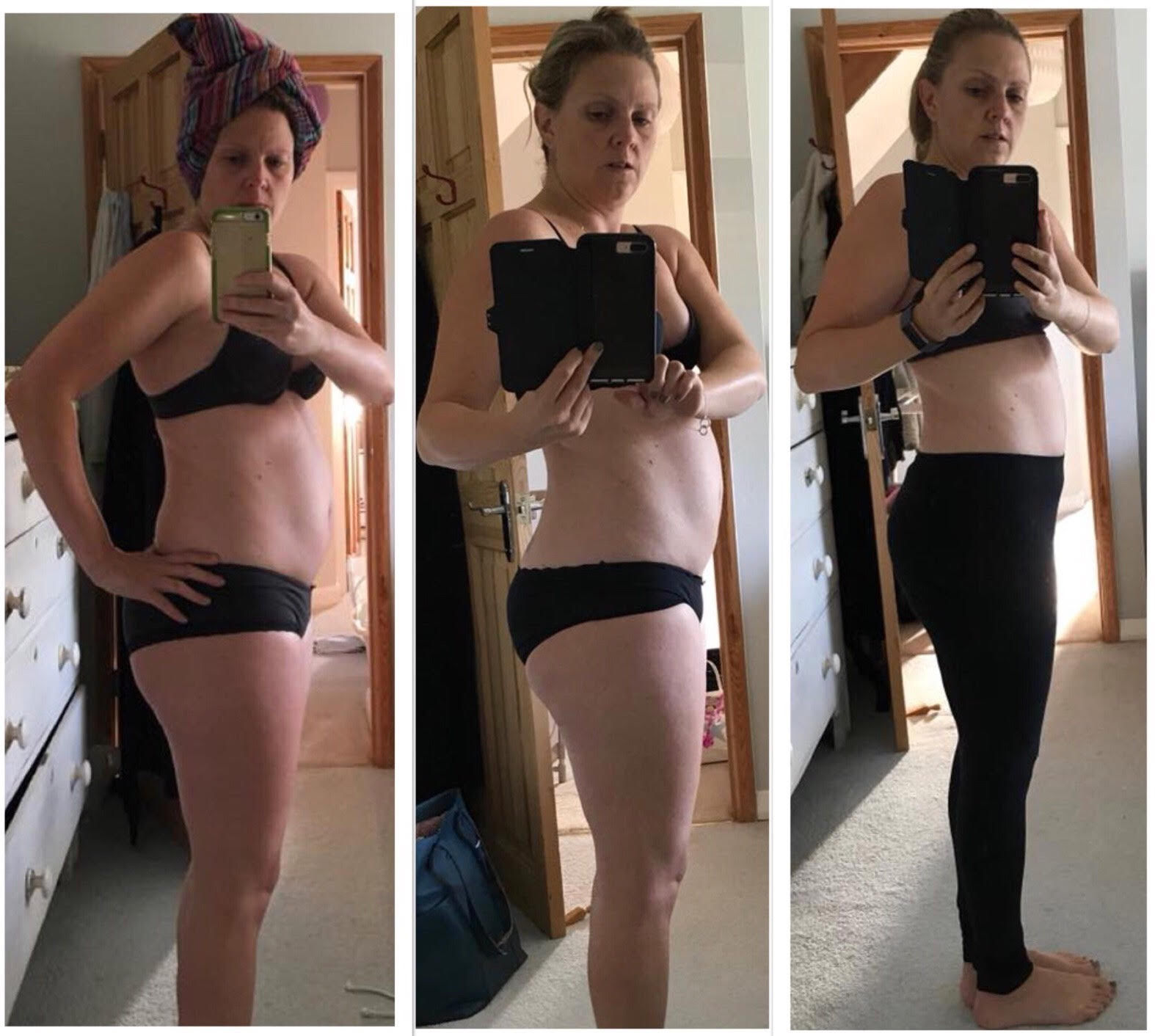 These 5 mums have powered through their goals
Lindsey (pictured above) says meal prep has helped the pounds drop off
"I started the 28 Day Weight Loss Challenge two months ago and took my time to get to know the app and try a few dinners. One month ago I followed the plan which fitted around a wedding, 40th, and anniversary celebrations! So this month has been about consistency for me.
The photos are from two months ago, one month ago, and today. My results haven't been sudden, but steady – I've lost a few inches, including 2 inches from my stomach and 5.5lbs which means I've broken under 10st (by half a pound) for the first time in two years.
But the most significant change has been in my attitude. The 28 Day Weight Loss Challenge doesn't feel like a punishment – I genuinely love the food and so does my family.
It's taught me to meal prep properly – I've taken my lunch and snacks to work every day for two months which has saved me on average £7 per day on buying it.
When I'm having a tough day, there is always a post in the Facebook group which inspires me to drag myself out for a run or reminds me to drink more water or motivates me to stick to plan.
I feel part of a community of supportive mums that genuinely want each other to succeed and will help you reach your goals. I love the fact that each month is a new challenge and you never get bored. 
If you're sitting reading this and haven't yet taken the plunge… come join in. You won't regret it. I can't wait for next month's slow cooker challenge – lots of getting home from work to dinner already done.  
This month I feel ready to up the exercise, which I'm looking forward to for the first time ever! Thank you to the Healthy Mummy, the 28 Day Weight Loss Challenge and all The Healthy Mummy ladies."
Siobhan is rocking her LBD on her birthday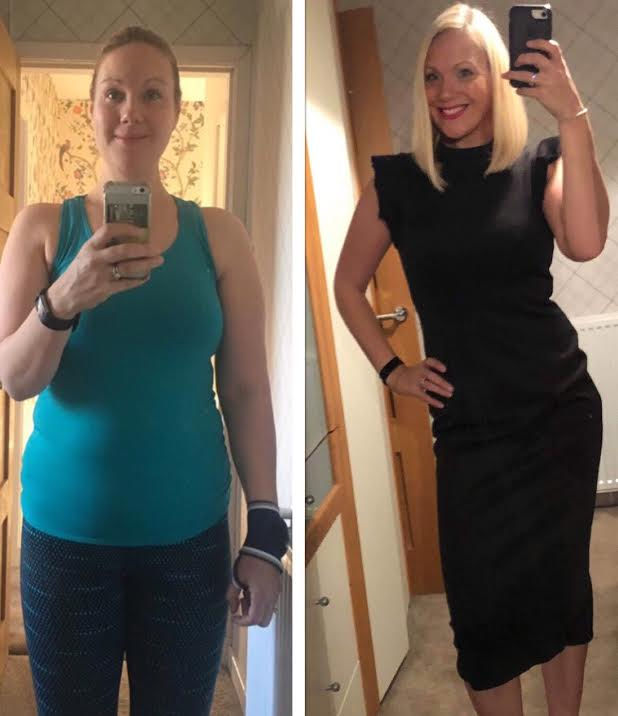 Siobhan says, "So it's my birthday today, and I can honestly say in my whole adult life I have never felt this CONFIDENT, this HEALTHY, this STRONG and, OK I'll say it, this SEXY!!!
Feeling fabulous rocking this little black dress and thanks to the 28 Day Weight Loss Challenge I will enjoy this day and celebrate it even more!"
We agree Siobhan, you look incredible in your LBD!
Isabelle is down 2 stone in 5 months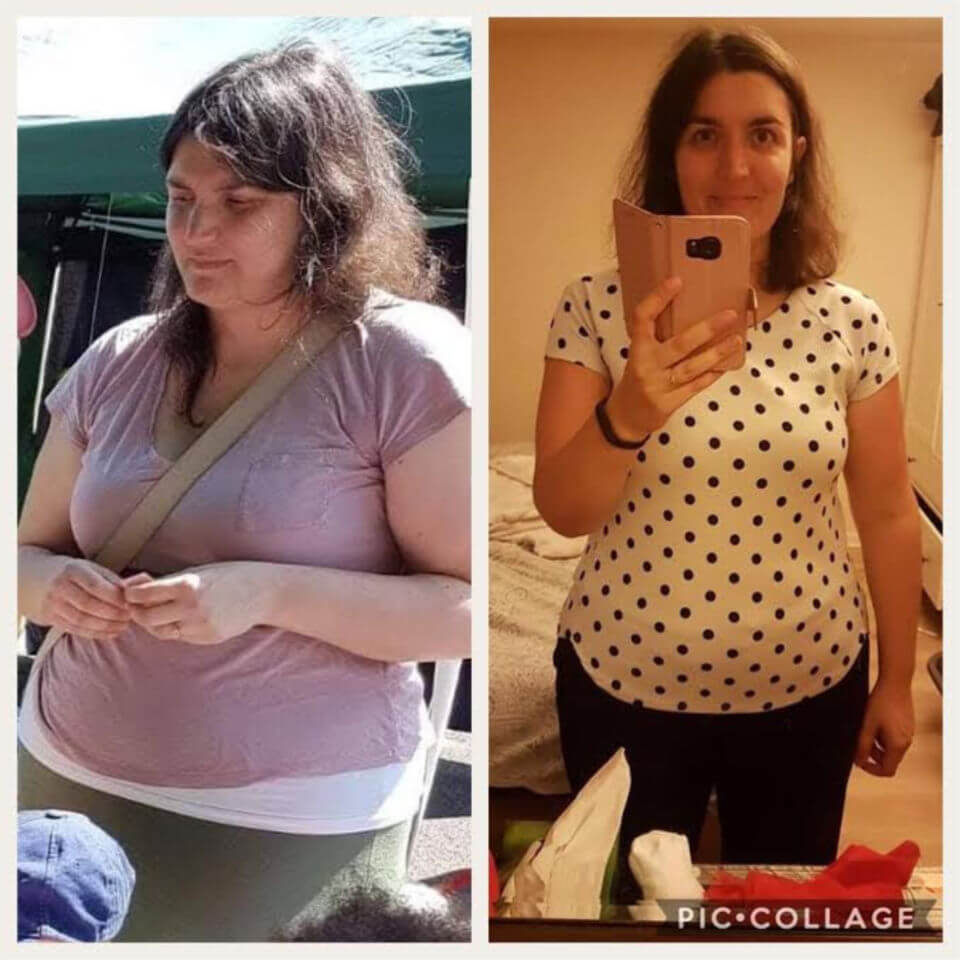 "Yesterday, my mum, who I hadn't seen in 8 weeks, commented on my weight loss and it felt good that she had noticed.
I am not a fan of the scales but I hopped on this morning, as she wanted to know how much weight I had actually lost.
Well, hello new stone bracket!! I have now moved down 2 stone brackets, starting over the 17st marker and now just into the 15st marker! What a boost to my motivation.
It is a slow and steady journey as I started 5 months ago, but needed to be a sustainable plan and I am so glad I joined the 28 Day Weight Loss Challenge when I did!"
Sinead has dropped from size 14 to size 10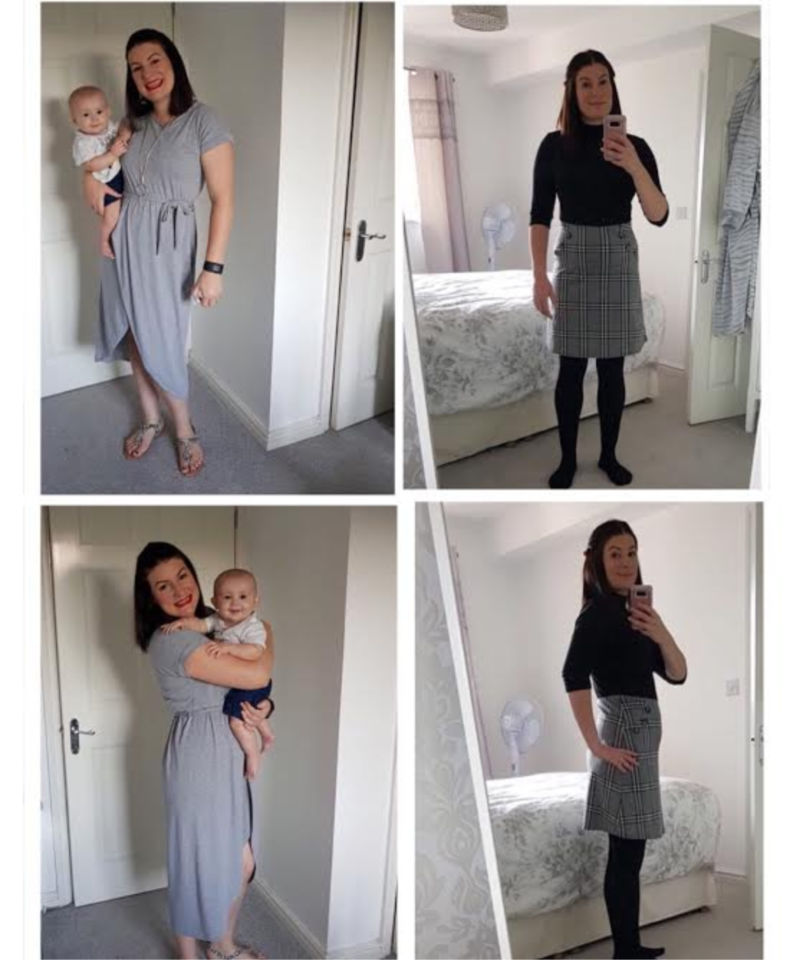 "In 7 weeks since joining the 28 Day Weight Loss Challenge I have dropped 2 dress sizes! I have gone from a size 14 to a size 10.
In the first pic I am wearing the biggest hold me ins you can imagine. I would wear them all day everyday and a lot of my pictures of me and my son side on is with me holding him in front of my belly.
Fast forward 7 weeks I no longer need to wear hold me ins and am quite happy to have a picture now without hiding my stomach!
The 28 Day Weight Loss Challenge has transformed my way of thinking, eating and exercising! I have so much more confidence now and just what I needed as I return to work in 4 weeks!
Thank you so much to the Healthy Mummy, the 28 Day Weight Loss Challenge and to all you supportive mums out there, I couldn't do it without you!"
Katie Elizabeth Kirkham is down 50lbs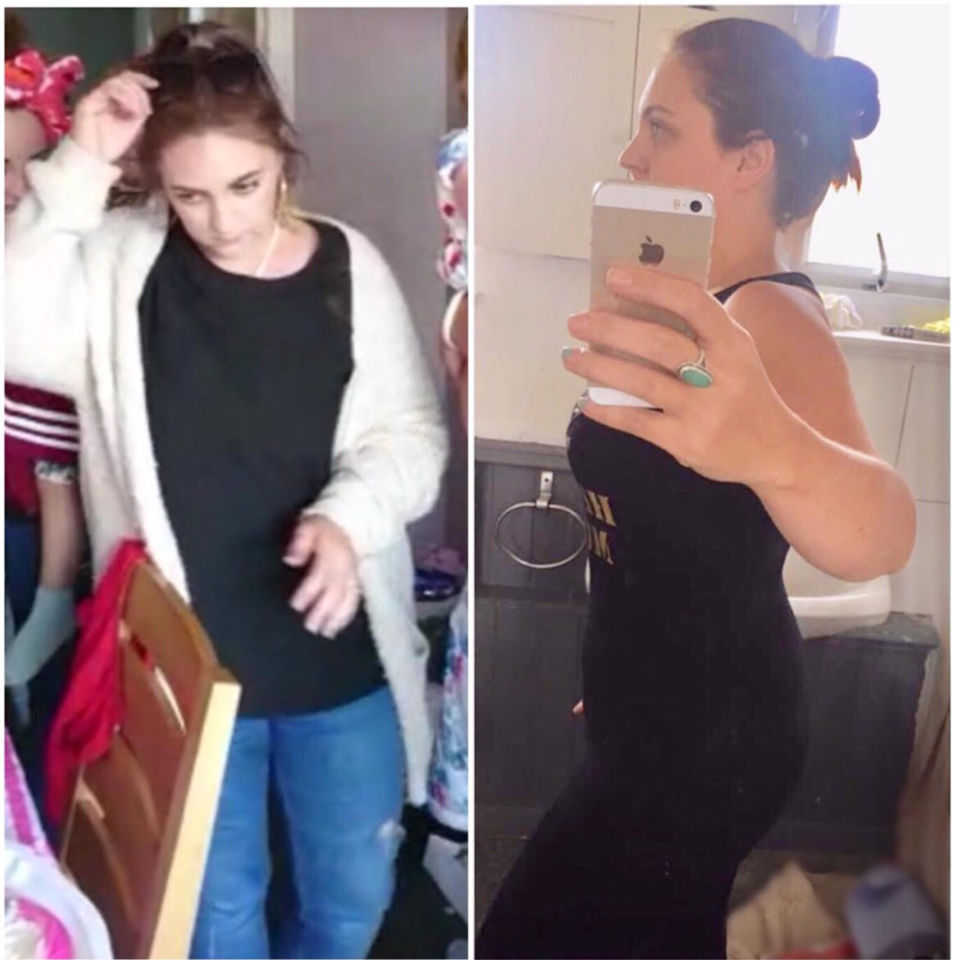 "On the first picture I hated how I looked and felt self conscious and uncomfortable all day! The second picture was last week, I feel so much happier, healthier, fitter and confident thanks to following the 28 Day Weight Loss Challenge!
I'm still not where I want to be but I'm a lot closer! I don't diet anymore, I just eat well and make healthy choices and this has helped me lose 50 pounds and quite a few inches! 
I love my lifestyle change, I still go out for meals and drinks but it's how you manage the rest of the time that keeps the scales moving. Before I would continue to make bad choices after a slip up but now I just draw a line under it and start again on the next meal! 
If you're in doubt about the 28 Day Weight Loss Challenge don't be, it's amazing. Nothing is restricted or off limits it's all about getting the right balance and being consistent in your decisions."
Thank you ladies for sharing your story with us as you lose weight in a healthy way with the 28 Day Weight Loss Challenge.  Well done on your amazing achievements!
Learn more about our 28 Day Weight Loss Challenge HERE.
If you would like a sneak peek at some of the meals, snacks and exercises from the 28 Day Weight Loss Challenge you can download our FREE recipe packs HERE.