Halloween is just around the corner! This time of year however, can create a sugar overload for the kids, with all the sweets flying around.
But you don't have to give your kids sugary treats – this mum (and 28 Day Weight Loss Challenge member) has made some fantastic – and scary looking – Halloween treats that are also healthy!
Mum of two, Samara Syed has created a range of spooky treats that kids will love… without all the sugar.
"These were so fun to make," says 28 Day Weight Loss Challenge member Samara. "They're healthy treats but with a twist – they look scary – perfect for Halloween. My girls were so excited when they saw all the goodies!"
5 Healthy Halloween treats
Here's what Samara made:
1. Frozen Ghost Banana Pops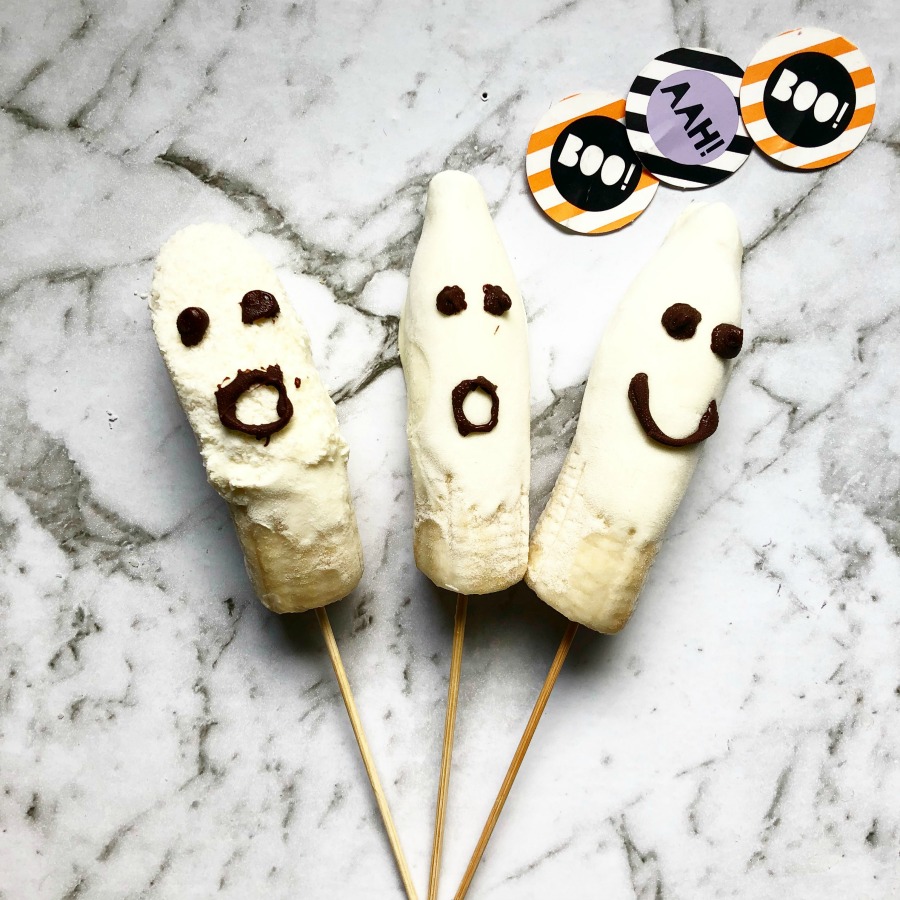 This is a great activity for the kids to get creative in the kitchen. Stick the banana halves on wooden skewers. Place yogurt, coconut and honey into shallow bowls. Let your kids dip the banana in the yogurt – place on a lined baking tray and freeze for an hour.
Samara then added dark chocolate icing onto the pops to make them look like scary ghosts.
"The frozen banana pop ghosts were a win with my girls," says Samara.
2. Wiggly Worm Veggie Pesto Pasta