Need some inspiration on your weight loss journey? These five mums have lost an enormous 25 STONE combined, and they all have one thing in common. They are all part of the Healthy Mummy's 28 Day Weight Loss Challenge.
But beyond that, each one of them understands the power of women supporting women. Each of them feels absolutely passionate about the Healthy Mummy support group.
They all believe that the best advice they can give to other mums thinking of starting their journey is to GET SUPPORT.
Read their inspiring stories here.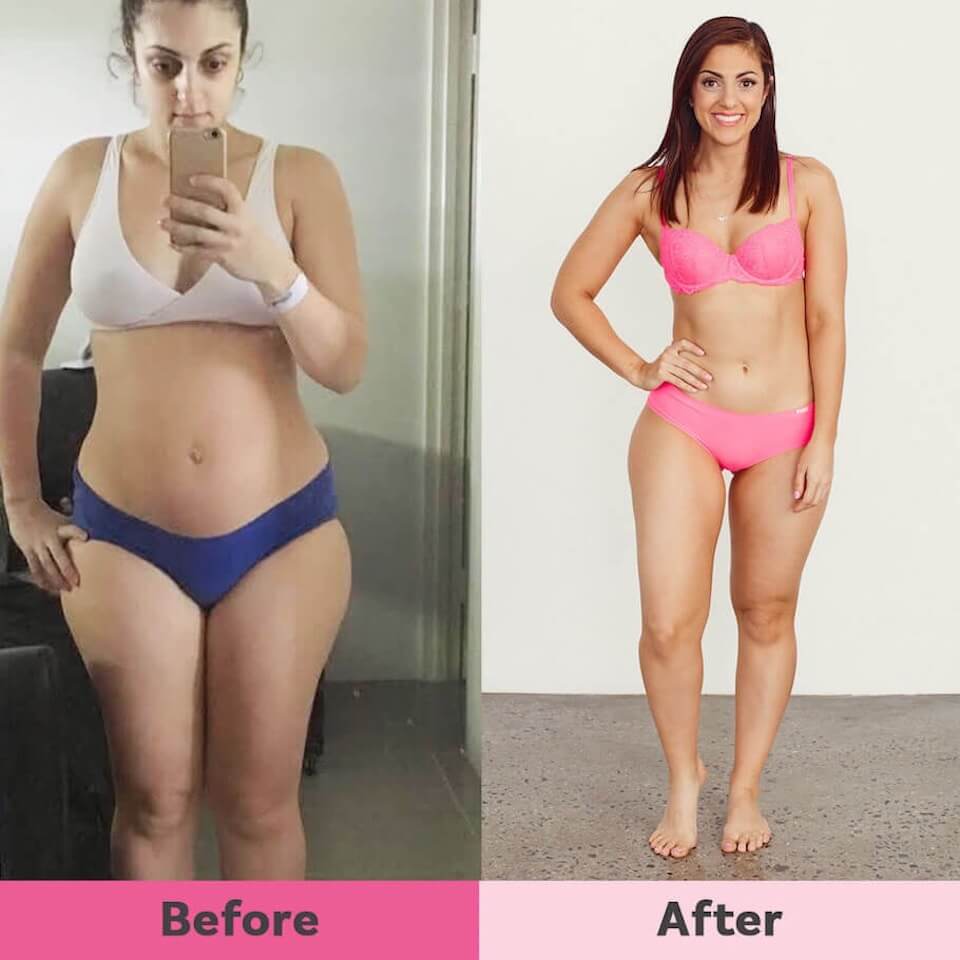 Samara Syed lost 2.6st
Samara Syed is a 30 year old mum of 2 girls. She has lost 2.6 stone in just 8 months and has been successfully toning and maintaining her body ever since.
Samara says, "I am now the happiest, healthiest, most confident version of myself. I have lost weight, beaten depression and am living my best life possible for myself and my two daughters. 
Having that support system is super helpful on my health and weight loss journey, and we have access to that with the Healthy Mummy Facebook Support Group. 
On those days where I'm feeling less motivated, there's nothing better than being able to jump into the group to get my inspiration fix!"
Samara tells us, "Not every day will be easy, but it will get easier every day! You may take one step forward and two steps back at times, but you will always have an amazingly supportive group of women who have your back!"
Julie Banham lost 7.8st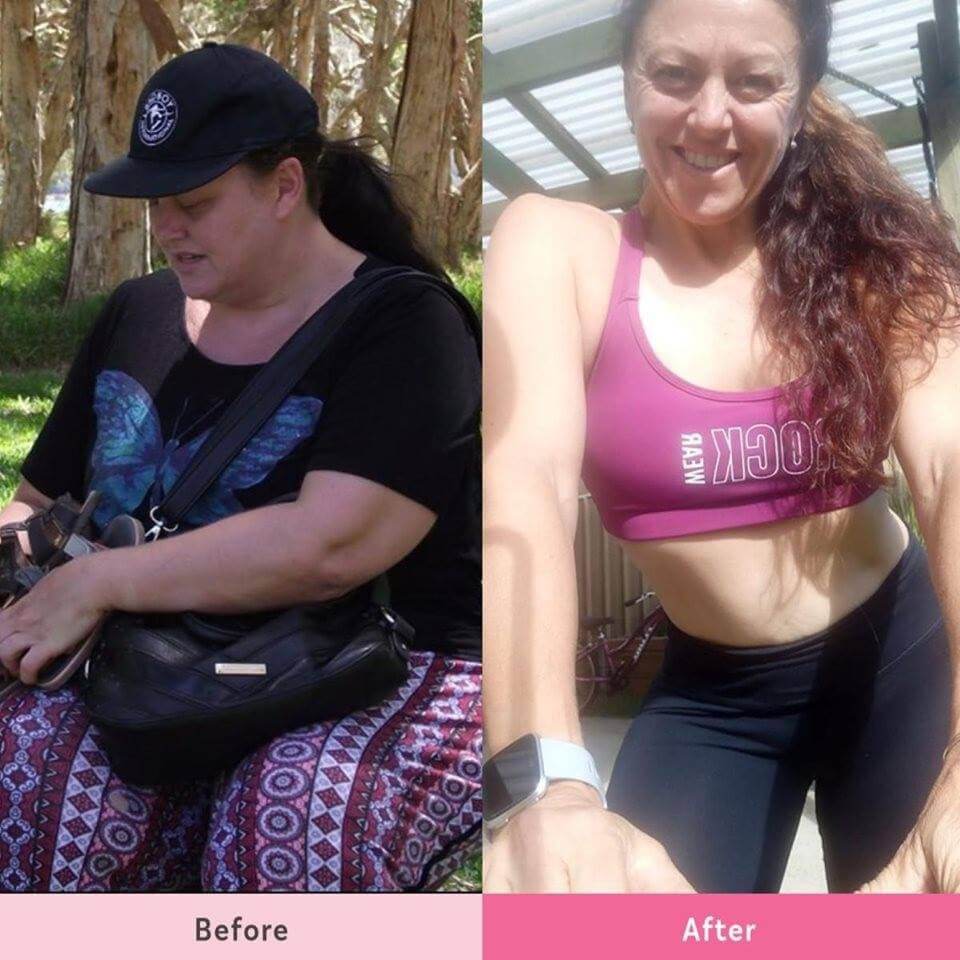 Mum Julie Banham, 46, has lost 7.8st following the 28 Day Weight Loss Challenge and enjoying the Healthy Mummy Smoothies.
Julie says "I'm 46, a mum to three daughters aged 24, 9 and 4. I've been a serial yo-yo dieter my whole adult life which found me at 18.7 stone,
I thought that was going to be how life would be for me until I found The Healthy Mummy.
Through the 28 Day Weight Loss Challenge and the constant online support I've lost 7.8st.
The Healthy Mummy Facebook Support Group has been my constant support and encouragement. They are always there for me through thick and thin.
Not being alone in your weight loss and maintenance journey makes all the difference.  Make the life changing decision and join The Healthy Mummy. You've got nothing to lose but the weight."
Mofiza Nisha lost 4.4st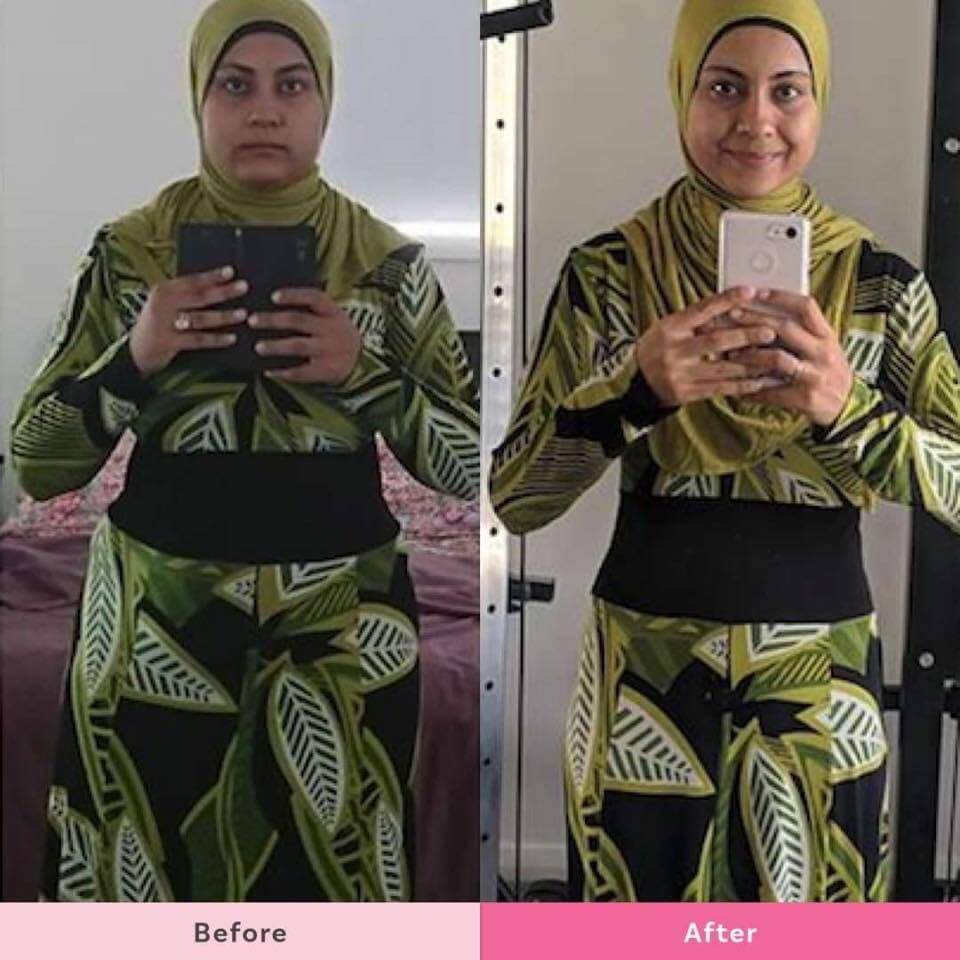 Mofiza Nisha is a mum of 3 who joined the Healthy Mummy 15 months ago. She has lost 4.4st following the 28 Day Weight Loss Challenge and using the Healthy Mummy Smoothies.
From being unhappy with her appearance to being confident and loving her body, Mofiza is becoming the person she always wanted to be.
Mofiza says, "Joining the Healthy Mummy is the best thing I have done for myself in a long time, I have not only transformed my body but also the way I view my life now.
I have the confidence to go shopping and try new clothes and actually buy them. I am happy and feel amazing. 
I have so much love for the Healthy Mummy Facebook Support Group, this group of amazing women have helped me to stay motivated and accountable, the support and encouragement made me more determined each day to reach my goals and I did.
It's an amazing safe place for women to speak their mind and heart out without the fear of being judged.  I've learnt so much from The Healthy Mummy community and I am super proud of how far I have come."
Amy Atkinson lost 8.6st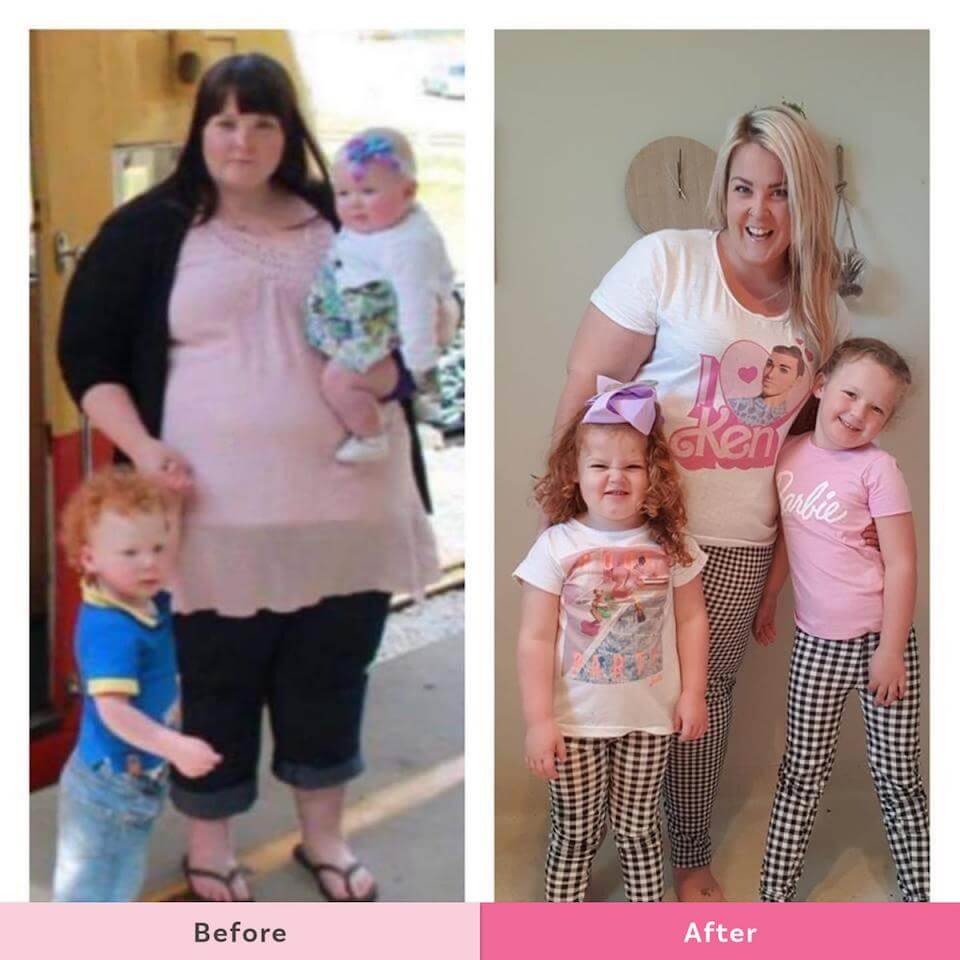 Amy Atkinson is a 29 year old mum of four. She has lost 8.6st and 250 cms, following the 28 Day Weight Loss Challenge and enjoying the Healthy Mummy Smoothies.
Amy says, "Before joining the Healthy Mummy I was lazy, depressed and I lived at home on the couch.
I told myself that this is how I was going to be forever.
I then found The Healthy Mummy. After seeing so many amazing transformations of women who were a similar size to me losing up to 12 stone it made me realise that I could do it too.  
After the birth of my youngest I was added to The Healthy Mummy support group. I had never heard of it before so just assumed it was another diet plan, another party plan product and didn't think much of it.
After a couple months of stalking I saw that I was wrong. I soon learned that it wasn't a diet but a lifestyle change. I could see that it was real everyday mums with real stories, real transformations, real results!
That made me realise I could do it. I have now been on my journey for more than 3 years and I have no plan of it ending. I am still doing it and loving life!"
Kerrie O'Brien lost 2.8st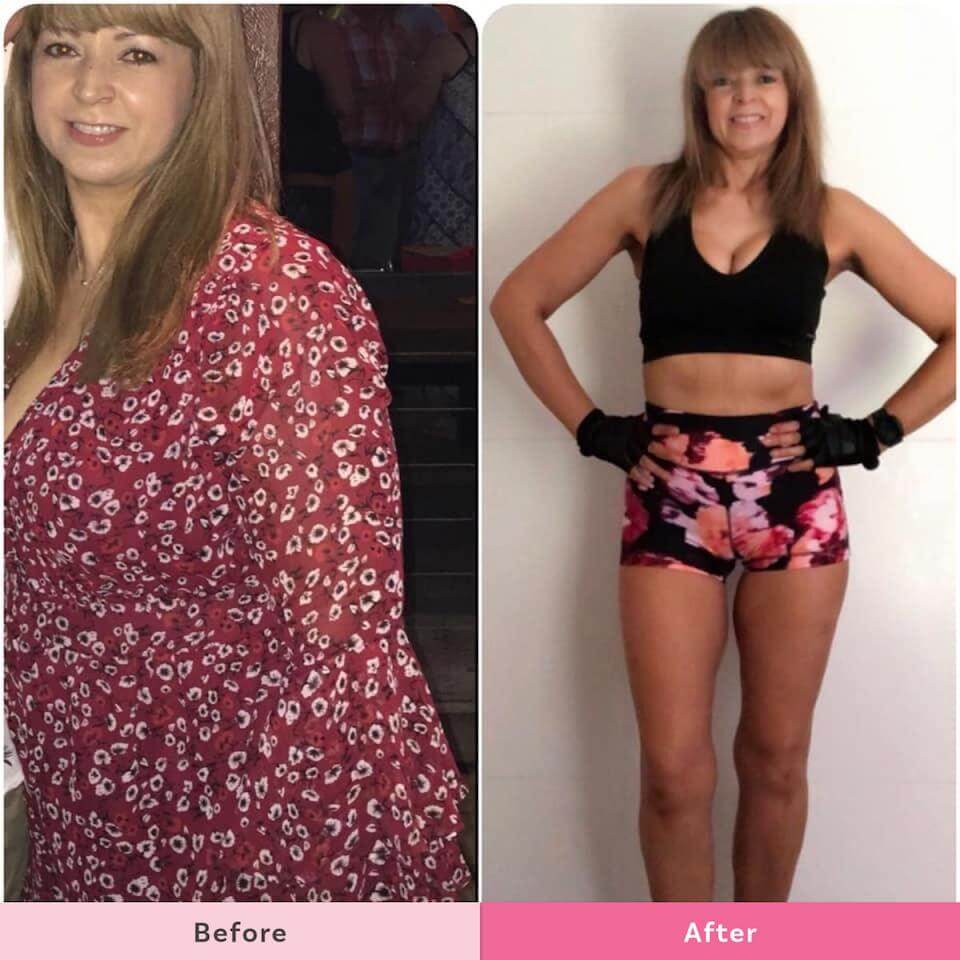 Kerrie O'Brien, 49, proves it's never too late to reach your goals. This mum of 2 has lost 2.8st by following the 28 Day Weight Loss Challenge and enjoying an average of one Healthy Mummy Smoothie a day for 18 months.
She is the fittest and smallest she has ever been as an adult, as well as the healthiest she has been in many years. Her health problems are gone, she no longer is a tired or unhealthy mum.
Kerrie says,"Thanks to The Healthy Mummy at age 49 I feel like I have been reborn. I'm now a size 6/8, lighter than pre-kids but best of all I am the fittest and healthiest that I have ever been.
The moral of my story? It doesn't matter how many times you have tried, you can still start over again and Healthy Mummy gives you the tools to do just that.
So although I started my 40's feeling like life was over I definitely feel completely different as I approach my 50's and it's like a fresh start all over again!
The Healthy Mummy has given me back my health and fitness and also given me the gifts of an inner strength, a sense of belonging to an amazing community of women and a new belief in myself.
The weight loss has been fabulous but the other gifts are just as special too.
2.8 stone lost but a whole new lease on life gained."
Join the 28 Day Weight Loss Challenge!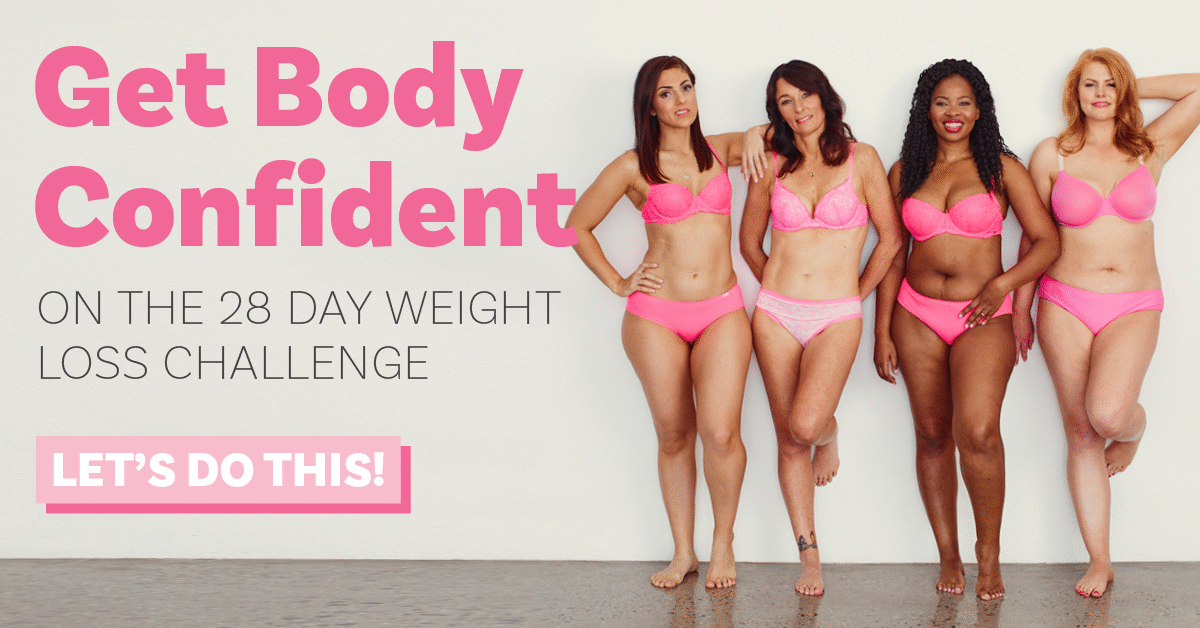 If you are inspired by Jacoby's before and after pics and keen to rev up your own metabolism – then join our 28 Day Weight Loss Challenge TODAY.
With more than 4,000 delicious (and healthy) recipes, 350 exercises & 24/7 support – the 28 Day Weight Loss Challenge  is designed (and proven) to help busy mums like you lose weight.
To learn more about our 28 Day Weight Loss Challenge OR to join – click here.
PLUS – connect with THOUSANDS of other mums on the 28 Day Weight Loss Challenge by joining our free support community here