When you gain weight, your skin has to stretch out to accommodate your extra fat. So it makes sense that when you shed large amounts of weight you're often faced with loose skin.
Additionally, if you lose this fat particularly quickly or if you don't exercise while losing weight the excess skin has nowhere to go.
The good news is we've put together some tips on how to prevent saggy skin if you have lots of weight to lose. Join the 28 Day Weight Loss Challenge to start losing your pregnancy weight today.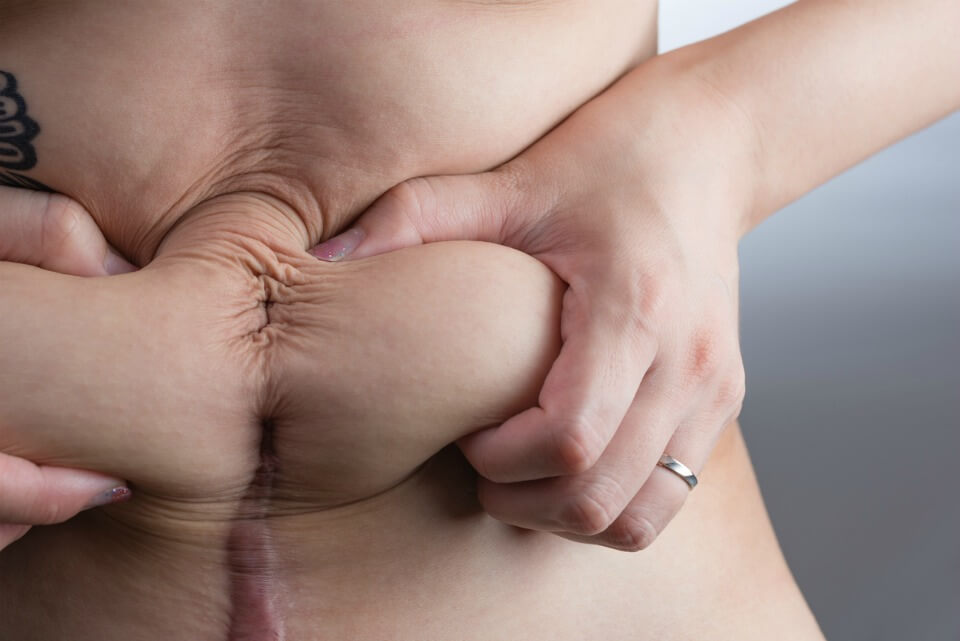 Losing weight too fast can result in sagging skin
Firstly, you need to change your mindset in regards to how long it takes to lose weight.
The faster you lose weight, the less time your skin has to adjust to your new shape. This is demonstrated when a pregnant woman gives birth.
Suddenly, she loses mass from her stomach but her skin has no chance to keep up with that loss of mass. This often results in sagging skin.
Losing weight quickly also heightens the likelihood that you will end up in a cycle of yo-yo dieting.
What weekly weight loss should I aim for?