"Hello, I'm Bethany and I have lost 8.11st with the Healthy Mummy  28 Day Weight Loss Challenge."
"My journey with The Healthy Mummy began after reaching my heaviest weight at over 18 stone.
I was depressed, run-down, moody, constantly sick and filled with anxiety.  I had no confidence and avoided leaving my house.  I was surviving, but not living."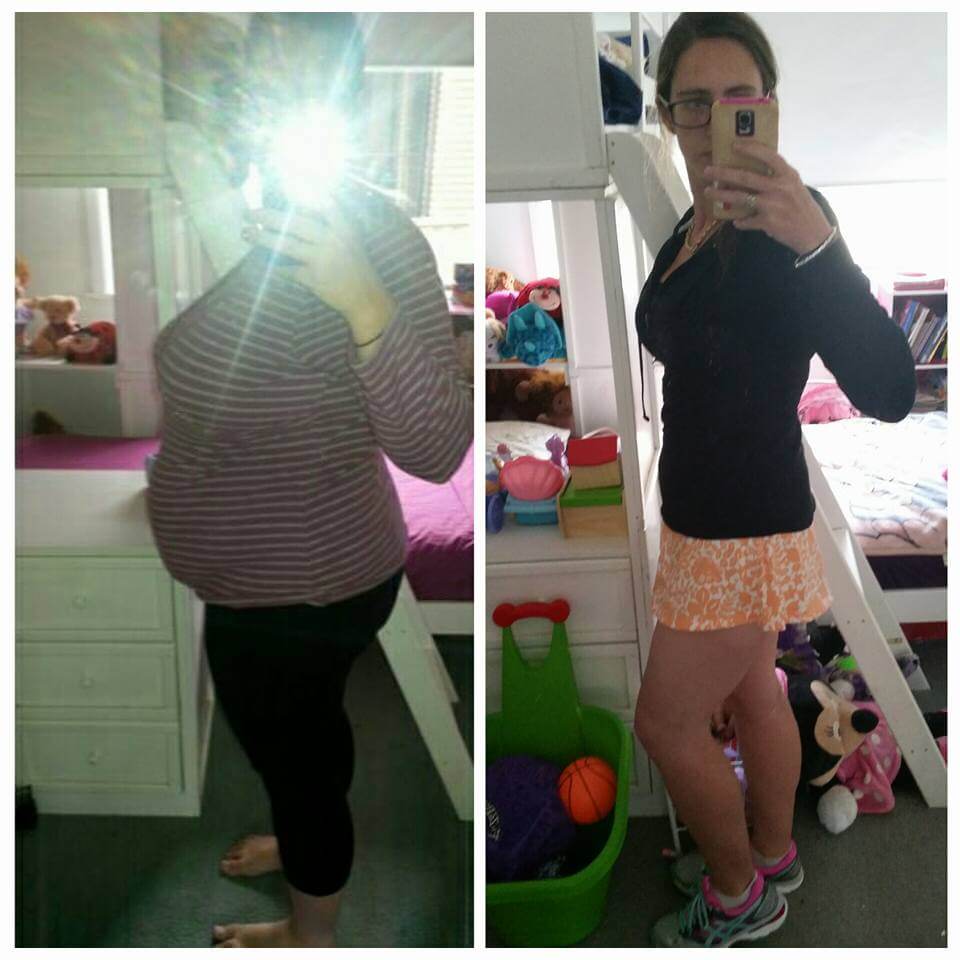 Bethany's Story
"I had seen results from other mums on Facebook who had used the 28 Day Weight Loss Challenge and looked into it a few times before but never had any commitment or drive to follow through with it."
"As I sat on the lounge with a block of chocolate and packet of Tim Tams on my lap, scrolling the newsfeed on my phone, I came across a post advertising the  28 Day Weight Loss Challenge.  I jumped onto the website and had a look – and it sounded great."
"Excitedly I told hubby all about this amazing program and asked if I could join.  He rolled his eyes and reluctantly agreed.  He had heard all this before. He has paid for every diet shake, pill, meal plans and program before and I only ever ended up bigger than I had started by the end of them."
"My husband didn't believe I could do it!"
"I couldn't blame him for being critical of me and this program.  But I signed up and excitedly printed my meal plan and did an online shop straight away."
"I remember every detail of that night so clearly because it was the night my life changed!"
"A year later I have lost 8.11st and now weigh 9.4st. Yep, I have almost halved my body weight."
"Now I am healthier and happier than ever and have maintained this weight loss for four months.  I have gone from a couch potato who couldn't even stand up for longer than 10 minutes without pain in my legs and feet to now training for a 50km ultra marathon."
"Today I love life and am a better mother and wife for my family."
"The  28 Day Weight Loss Challenge is just incredible. Almost a year later and I am still following it."
"I have also been taught to be kind to myself.  I was my biggest bully and didn't even realise it until I joined the Facebook support group.  This is the only program I have come across that cares for the person as a whole."
"Mums, if I can do it SO CAN YOU!"
Are you inspired by Bethany's story? Regain your body confidence with The Healthy Mummy's  28 Day Weight Loss Challenge!
Our Challenge is designed by mums FOR MUMS – to help them reach their goal weight and tackle their health and fitness.
The Challenge is home to customisable meal plans, 24/7 social support and realistic exercises mums can do AT HOME.
To find out more on the 28 Day Weight Loss Challenge click here.