Mum Celeste has had some great success with The Healthy Mummy following the programme since April 2019. She had lost almost 4 stone but felt her weight loss had not only plateaued, but she had also put on weight since the Christmas period. Even though the scales had gone up, Celeste was thrilled to see that a dressed she loved,  but hadn't fit her for a long time, finally fit like a glove!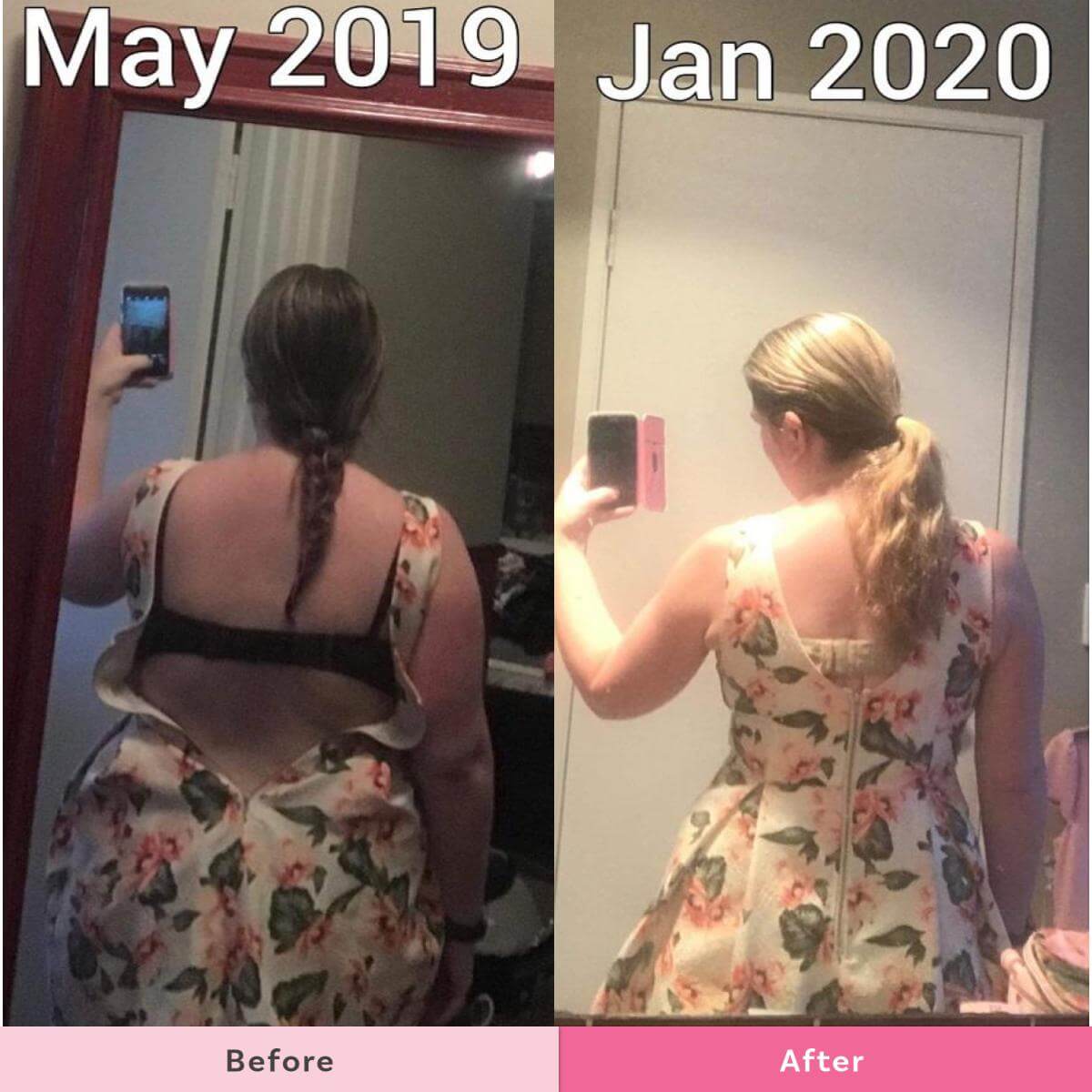 Mum shares her non-scale victory: "It's a perfect fit!"
"NSV! When I started Healthy Mummy in April 2019 I didn't know what to expect, however, I noticed that lots of people had a goal outfit to work towards. So in May, I decided to pull out a dress I loved but hadn't fit me in over 4 years.
"I have been struggling a lot since Christmas to get back into the swing of things and while I have been sticking to my meal plan mostly the scales just haven't moved, if anything they have gone up!
"I decided to give my goal dress a try and it did all the way up I was so happy I could have cried!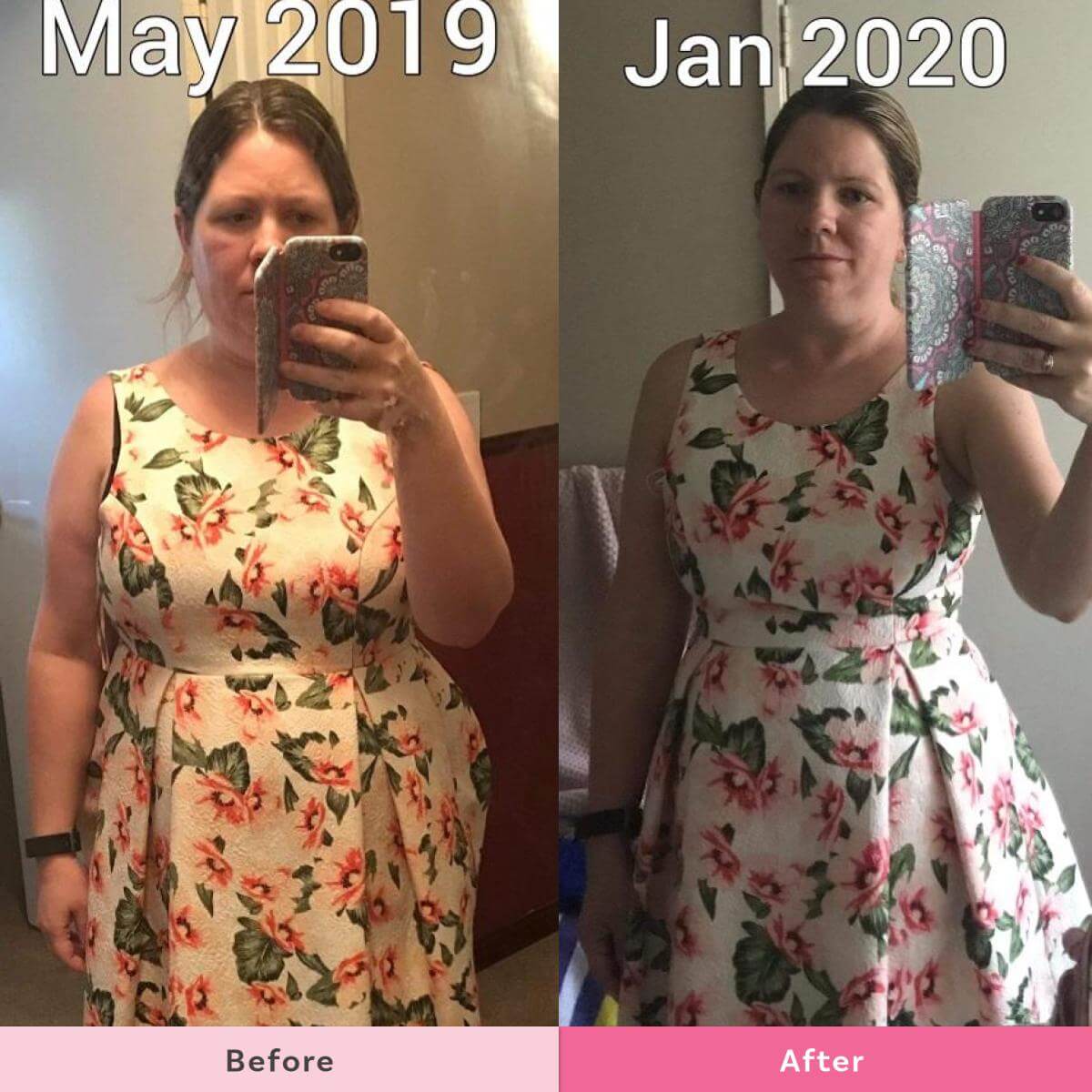 "So even though the scales haven't moved in weeks clearly I am still losing cms. 4 stone down in 10 months and can't thank Healthy Mummy enough for giving me my life back, if you are unsure whether or not to start my advice is just start and who knows where you will end up in a few months time!"
What does non-scale victory actually mean?
A non-scale victory (NSV) is a victory that can't always be measured by a set of scales. For instance, you may not see the number on the scales change but you've gone down a size in clothes or you take your measurements and realise you lost cms from your waist.
There are many types of NSV's that are worth celebrating. It is important to recognise these changes in yourself, even if you consider them small. Focus on these NSV's and the pounds will take care of themselves.
Some of these victories could be:
Your clothes fit better
More energy to play with your kids
You feel more positive and happier about yourself
You may be noticing that you are eating more vegetables and whole foods
You may also be drinking more water
You are able to exercise happily
Celeste's Healthy Mummy story
Celeste Holloway, 34,  is a mum of 2 kids aged, 2.5 and 11 months.
Celeste shares, "I have been following Healthy Mummy since the start of 2018, however, I only started my own journey after the birth of my second child in April 2019. I was a member since 2018 but never had the motivation to start however after having my daughter and seeing how far I had let myself go something had to change. So after seeing everyone's amazing transformations I decided that I needed to try for myself and see what happened!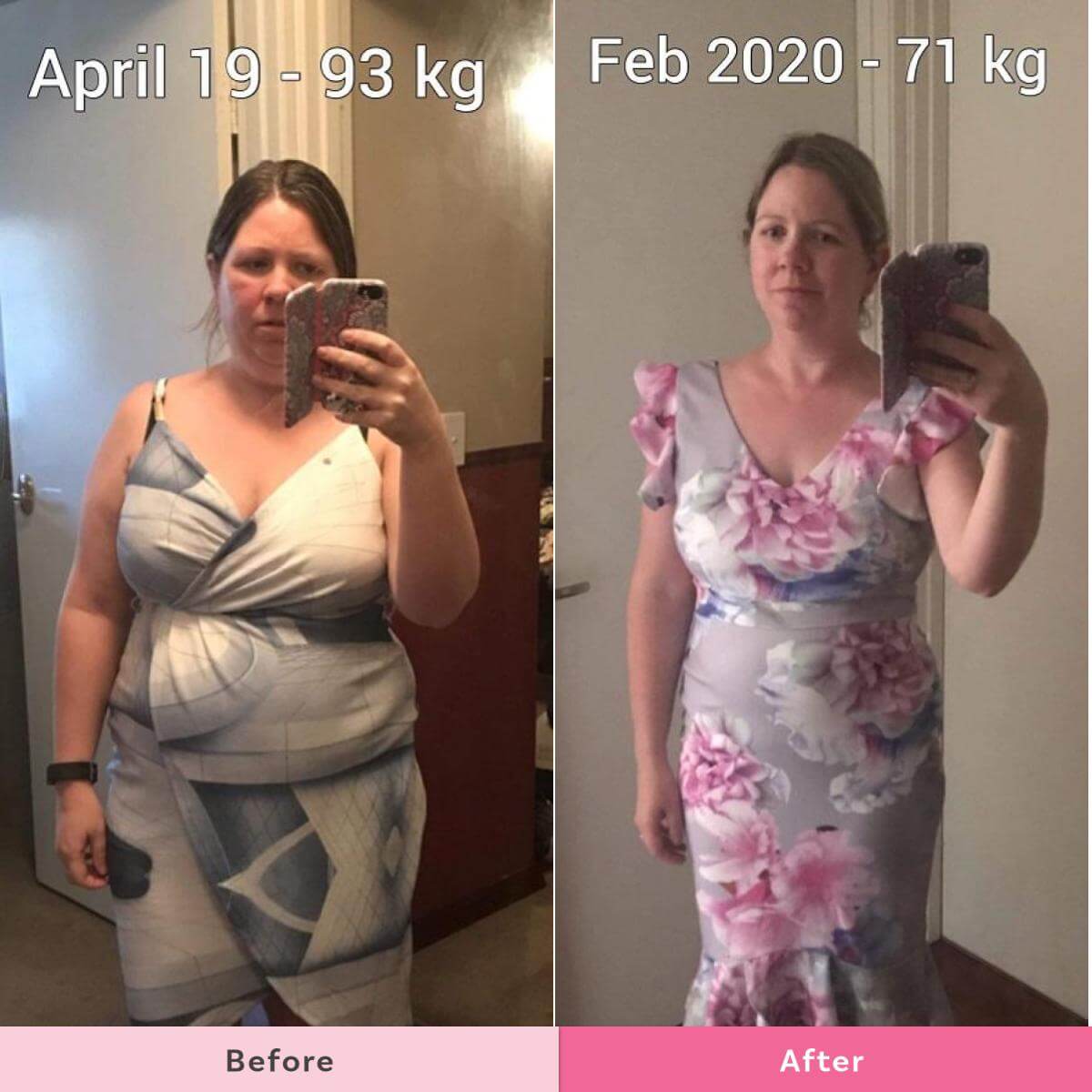 "I started 4 weeks post partum and haven't stopped since. I have lost 4 stone, I did put on a few pounds on over Christmas, that loss was over 9 months from April 19 – Dec 19.
"I love being able to keep up with my 2-year-old, getting involved in playing and chasing whereas before I would be too tired or run down or physically couldn't keep up. Mentally I am much stronger as I feel confident in myself again and can be a much better mother and wife as I feel happy and motivated in myself"
Celeste's favourite Healthy Mummy Smoothie and recipes: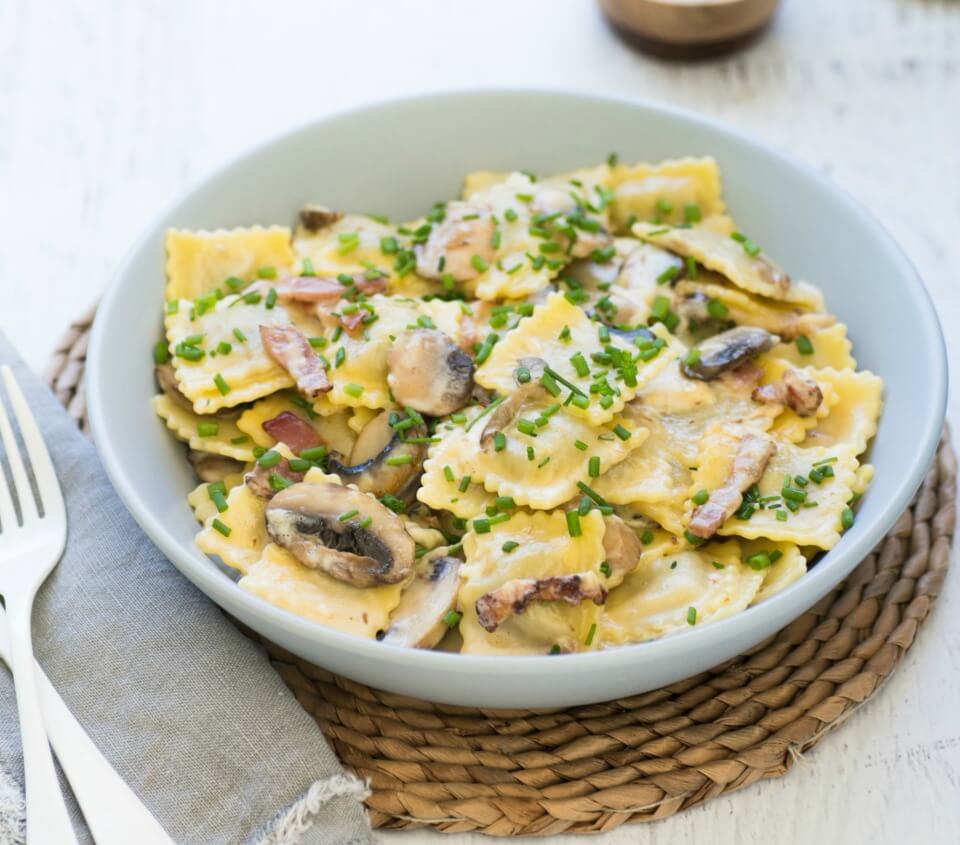 "I have been using the Healthy Mummy Smoothies since returning to work and they have been a lifesaver! My favourite is vanilla as it's so versatile and I love trying different combinations.
"Our favourite meals are the Bacon and mushroom ravioli , it's always polished off by everyone including the 11 month old!
"Our other favourites are Chicken nachos and Beef burritos quick and simple to make and delicious! Snacks would be the Peanut bubble crunch, Choc chip banana bread, and Cream brûlée."
Celeste's tips for success: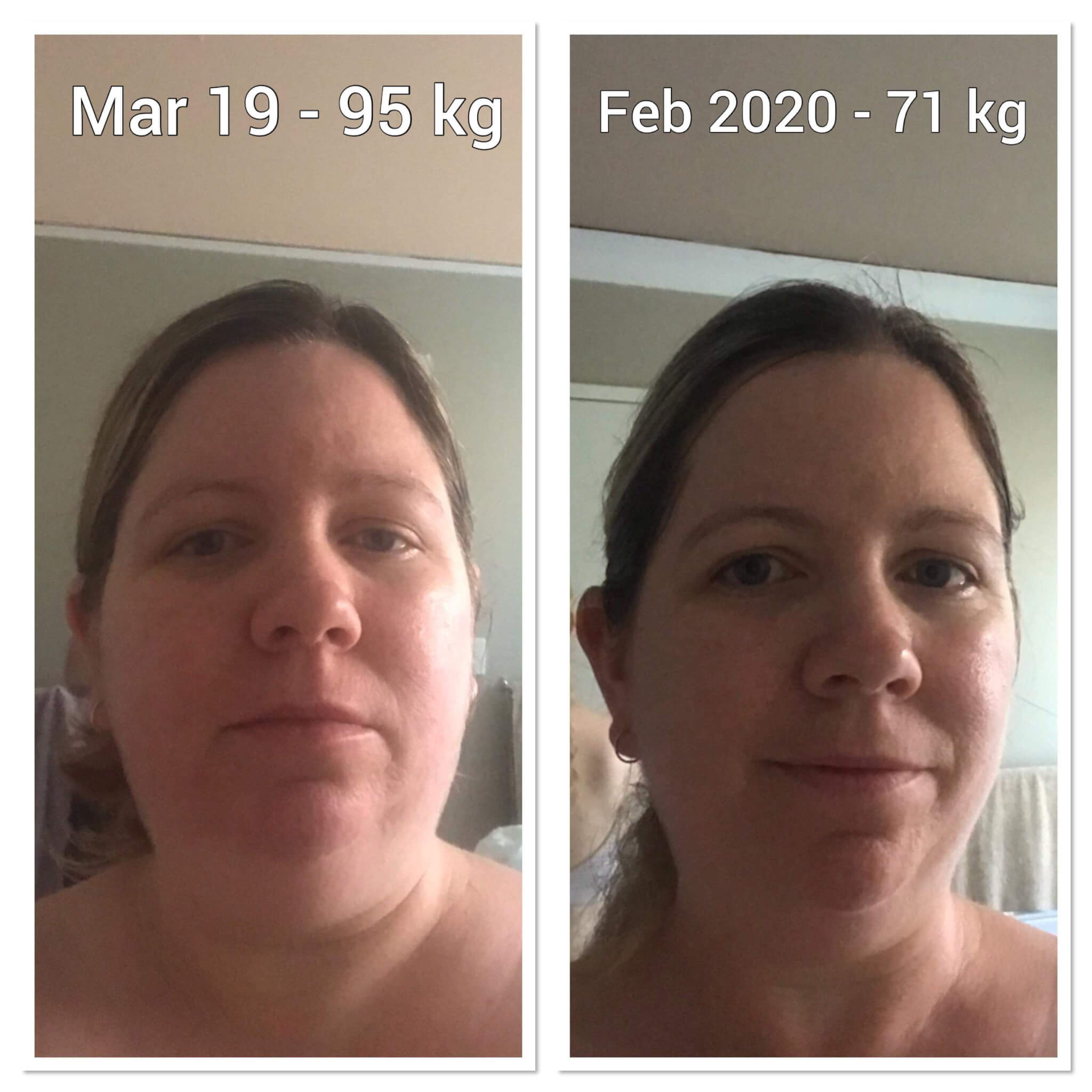 Start with small changes trying to do everything at once will generally lead to failure, even if it's cutting out one bad food, drinking more water any small change is a positive and then can build on bigger changes.
Don't be disheartened if you have a bad day, we all do. brush it off and start fresh the next day don't use it as a reason to write off the whole week as it's only a day so treat it that way.
This program is a lifestyle change so make it work for you and your family, don't try and make unsustainable changes it's not a race. Changes take time and it's best to make changes that you can keep on going so it becomes your normal routine rather than something to fail at.
Celeste's motivation advice:
"Remember that you didn't put the weight on overnight, it will take time, but sticking with it you will start to see changes whether it be in your clothes, on the scale or people making comments. Also, that weight coming off isn't the only thing to focus on, take photos, take measurements, it's hardest for us to see the changes as we see ourselves every day so looking back on photos can make so much difference in keeping you motivated, says Celeste.
"Sometimes you do have lows in motivation and at that point, it's important to acknowledge it and do what you need to, to get back into it, whether it be eating a bad meal or missing a week of exercise it's all about balance and making sure you are still listening to your body."
Healthy Mummy Support is so important!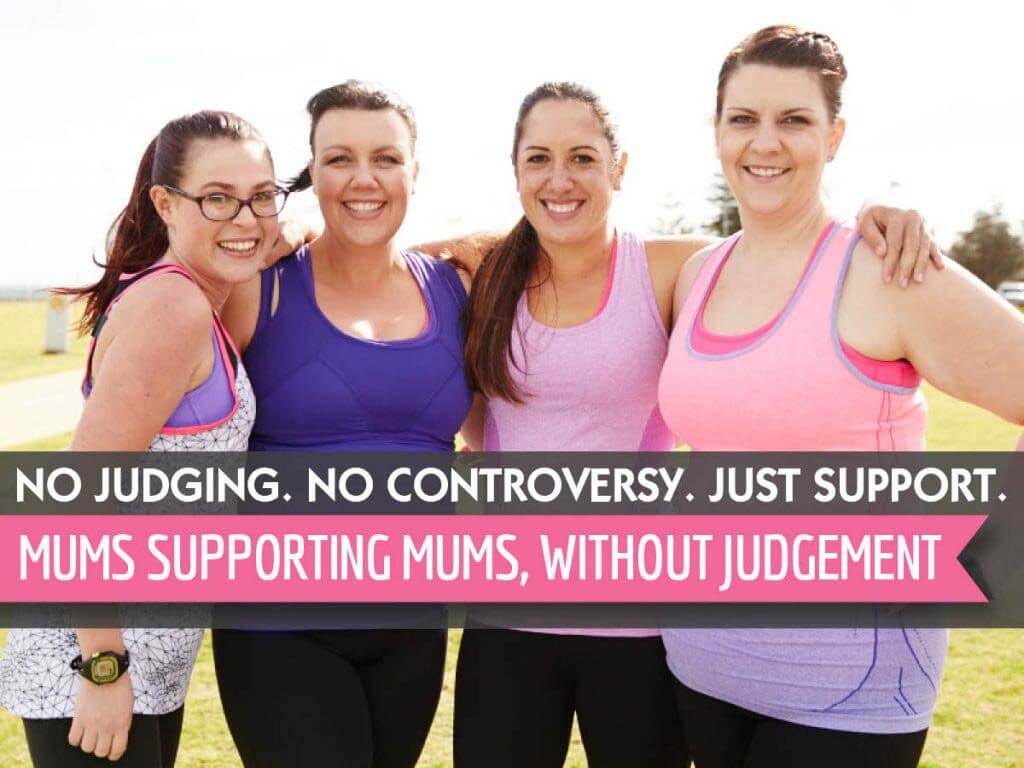 "The Healthy Mummy community has helped me by keeping me inspired by everyone's success stories seeing what people have achieved has definitely pushed me to keep going. That being said probably my biggest take away from the community has been about moderation and not punishing myself for eating something bad or throwing all the good away due to a bad weekend of eating.
"Previously if I have had a bad day or weekend I would just give up, following the program has really changed my mindset on the whole eating process and being much kinder on myself if I don't eat to my meal plan, or being able to have a weekend away and enjoy myself knowing I will get back on track when I get home.
Celeste adds, "The Healthy Mummy has honestly changed my life for the better I have achieved things I never thought possible after failing with every other weight loss program/ shake diet I have tried in the past. I was quite defeated when I started and now looking back I can't imagine being at that point again now with the tools and knowledge I have learned through the Healthy Mummy."
Have you connected with us on our social media platforms with 2 million mums?
When women support each other incredible things happen. With 2 million like-minded mums who can offer daily support to the Healthy Mummy members our social footprint is LARGE!
All our private groups are moderated every hour by our professional staff, to ensure a safe and non-judgemental environment.
CLICK HERE to join our huge community with hundreds and thousands of mums just like you.
Join the 28 Day Weight Loss Challenge HERE
READ MORE: