Here at the Healthy Mummy, we believe that there is so much value in sharing the stories of real mums who are on the 28 Day Weight Loss Challenge right now.
These mums' stories can inspire us as we see them putting themselves out there, we can celebrate their results, and steal their nuggets of wisdom.
Let these four mums motivate you to start or continue on your own 28 Day Weight Loss Challenge. Their non-scale victories (or NSVs) might just resonate with you and let you believe that you can do it too.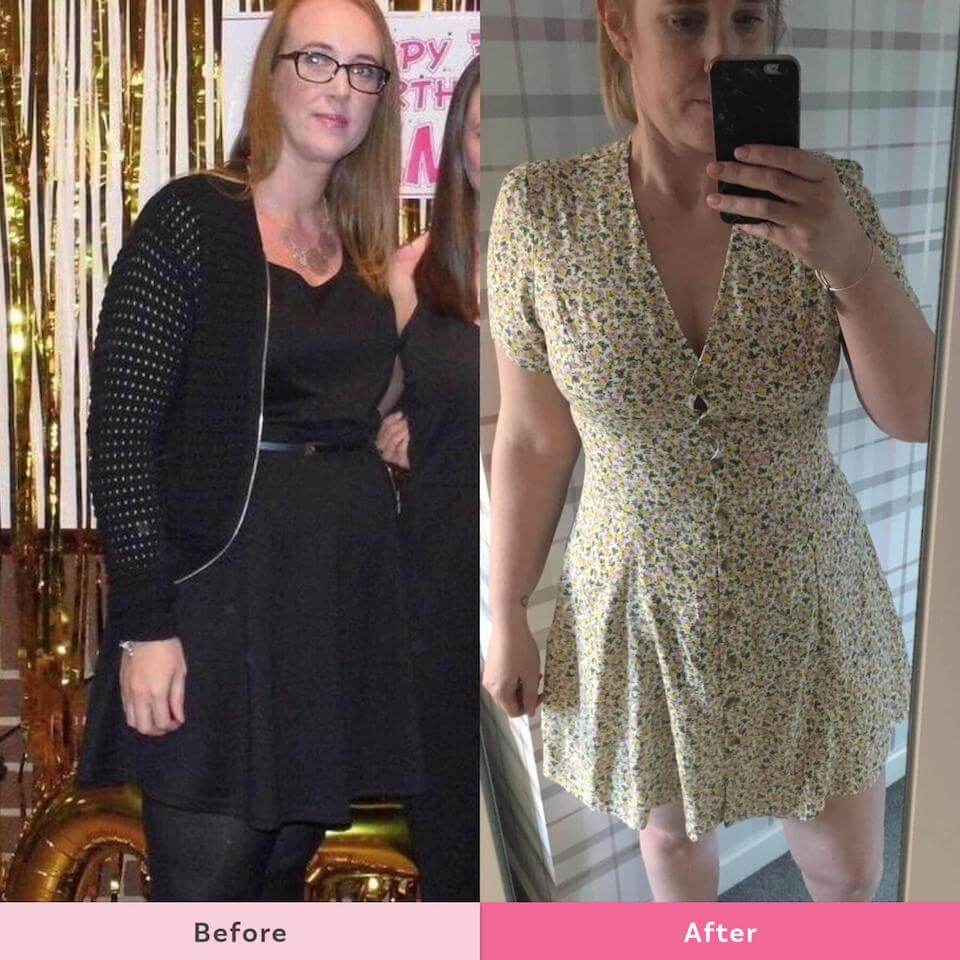 These four mums share their empowering non-scale victories
Because wherever you are on your quest for better health, everyone can use a little extra motivation!
Nikki Hardie
Nikki (pictured above) says, "It's not the best comparison photo, because I don't have many pictures of myself from "back then" as I absolutely detested being in front of the camera.
I'm still not a huge fan, but I'm getting there.
While my weight loss has been slow and steady (mainly due to HRT for menopause) and I've not dropped as many pounds as others, my changes are more psychological.
Social Anxiety Disorder has often stopped me doing things I've really wanted to do, even to the point of not going running outside because I was scared people would be laughing at me.
The Healthy Mummy has improved my confidence dramatically; I actually joined a gym a few weeks ago AND last night, I signed up for the Race For Life Pretty Muddy in a few months time. I would NEVER have done those things before. I remind myself daily that those NSVs are every bit as important."
Lindsay Arthur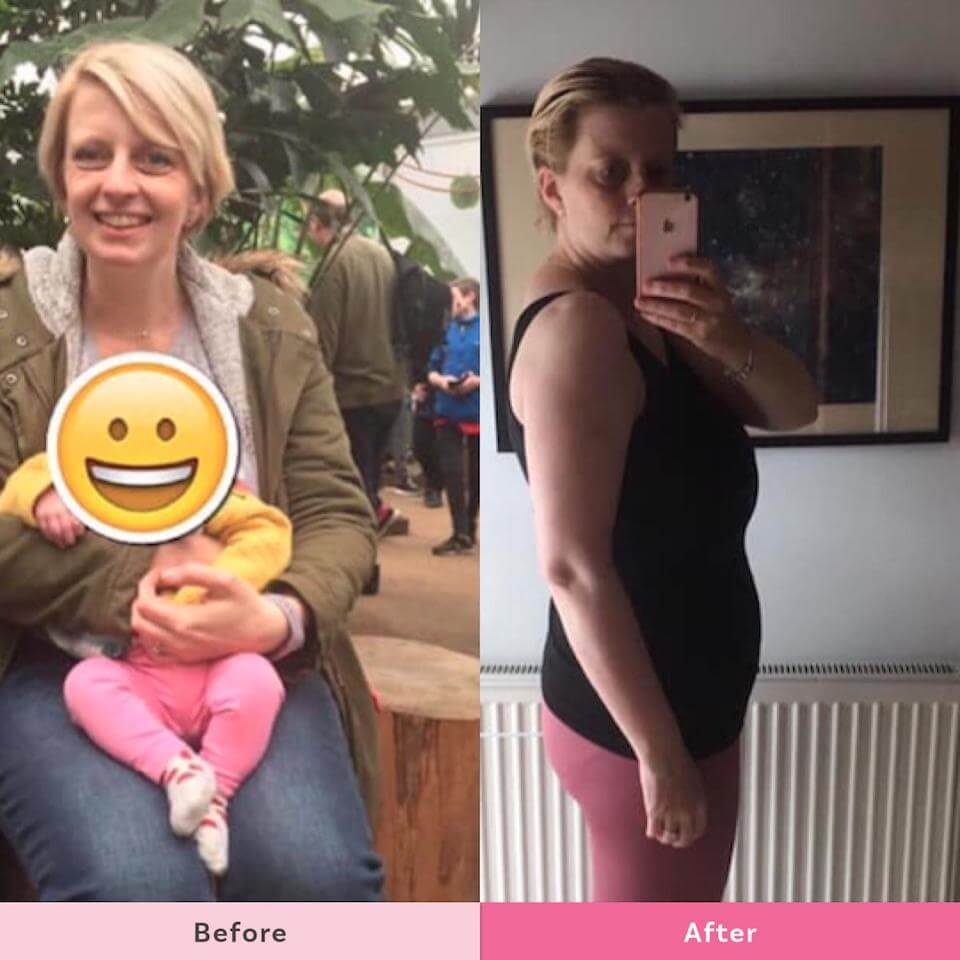 Lindsay says, "I have been looking through my old photos trying to find one that was post-baby, that wasn't just my face!
Other than the fact my husband is terrible at taking photos of me and the kids, whenever I did get one, I usually ended up deleting it as I didn't like how I looked. Maybe that's why he doesn't bother!
Or sometimes I'd just use the kids to cover me up!
Anyway, I found this one from just a few months ago, and I was using the baby as a shield, looking tired and feeling bloated.
Fast forward to this week, and I can't believe the difference. I think I'm actually getting less sleep just now (I blame the 4-month sleep regression), but feeling much better during the day. My meals and snacks are helping me power through the day and I've got enough energy to keep up with the older ones too.
I'm also starting to feel a bit more confident about my overall appearance. Into my skinny jeans and not feeling like I have to stick on my baggiest top. NSV!
I'm going to start taking more photos of myself with the kids, or at least telling my husband to do so, more often! As I know we'll all love to look back on them when we're older, as I do with my folks!"
Amy Adams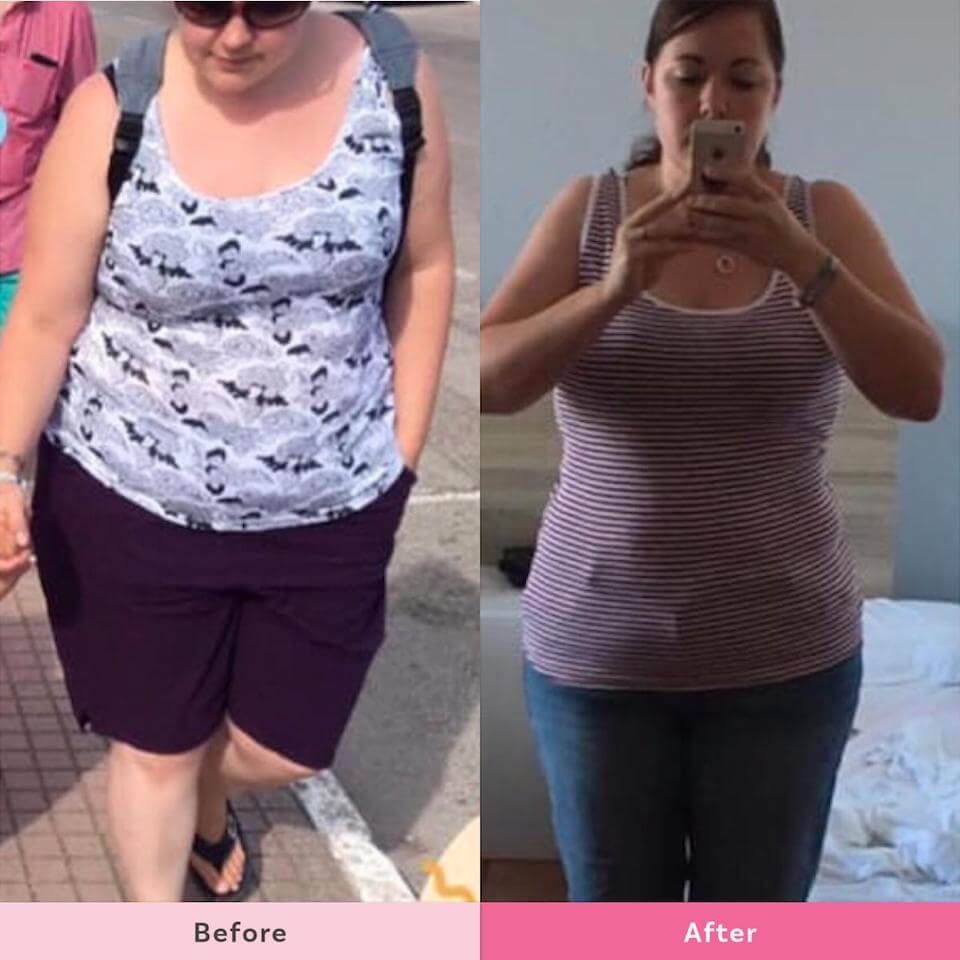 Amy says, "Two holidays, 11 months apart and two very different stories!
Not only have I lost 18lbs and many inches, but I've also lost some of the burden that comes with hating your self-image.
Don't get me wrong, I still have a really long way to go, and I'm not going to kid myself into thinking I'm near the end, but with every inch down I feel better about myself and it makes the remaining journey feel easier and easier."
Sar McGowan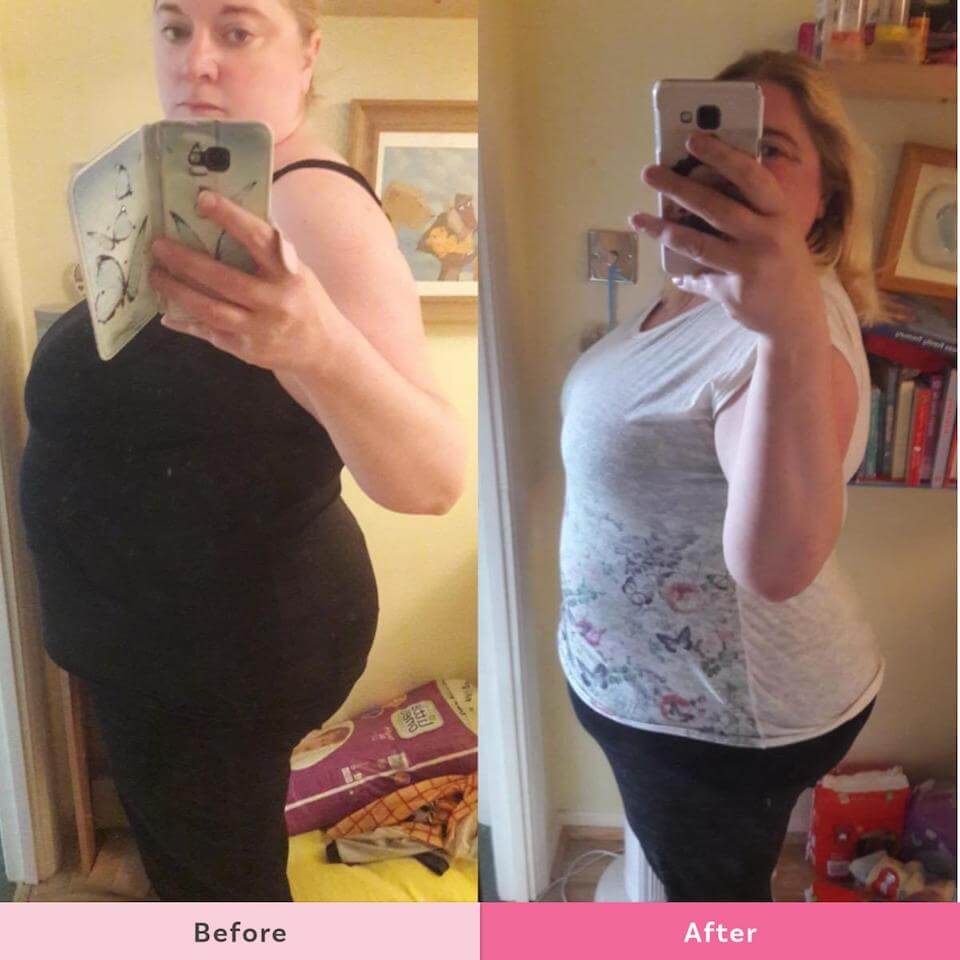 Sar says, "I still have a long way to go in my journey but the difference that has already occurred since my first 28 Day Weight Loss Challenge a year ago still overwhelms me!
Over 2 stone down
Over 3 dress sizes dropped
So much more confidence than I ever thought would be possible. Even confident enough to risk going on the soft play with my kids last week, which was a huge NSV for me!
A healthy relationship with food for the first time in my life
The self-belief that I can achieve and reach my end goals, no matter how long it may take
The NSV today that I can wear this t-shirt and the arms are loose instead of being tight and cutting off my circulation, as they were a year ago!
The knowledge that I am not alone thanks to this incredible group of inspiring, beautiful women who have supported me so much through my ups and downs and who have helped this mummy find herself and her true smile again!
All this and so much more has already been achieved thanks to the amazing Healthy Mummy lifestyle and the wonderful team and support group.
I am so grateful that I have found this lifestyle so that my kids can see their mummy be the person that she always wanted to be and the role model for them that they deserve…and I am only going to get better!
I have so much more to achieve as I continue my path towards my end goals but I know I WILL get there and I am enjoying the journey, every step of the way!
I am determined that I will never go back to who I was in the 'before' picture…and thanks to the 28 Day Weight Loss Challenge, I know I will never go back!"
Are you ready to kick-start your weight loss?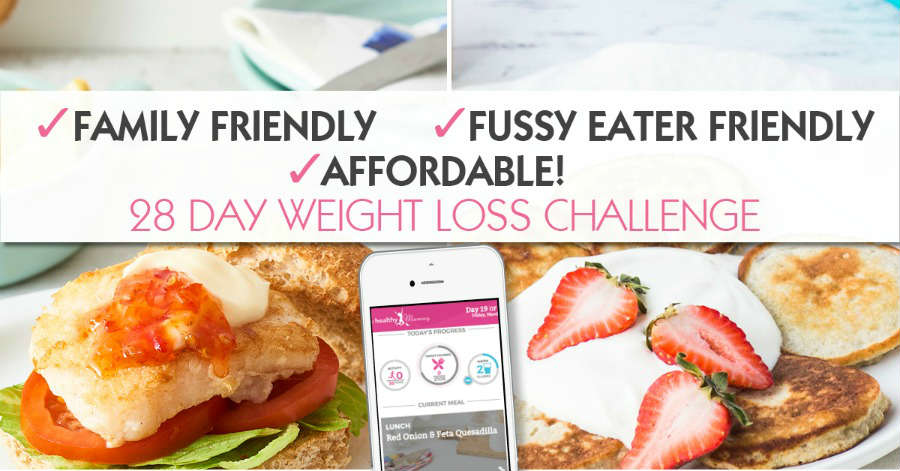 Want to shift your baby weight but feel like you have NO TIME in your day to exercise and eat healthily? That's where the Healthy Mummy's 28 Day Weight Loss Challenge can help.

Our Challenge entails: 
28 days of at home exercise routines (no gym needed) – with video instruction
Customisable and breastfeeding friendly meal plans
Time-efficient exercises for busy mums – under 30 mins
Challenge combines Pilates exercises with interval and circuit training (HIIT)
Suitable for basic to advanced fitness levels.
Home to thousands of EASY-TO-MAKE recipes.
To find out more about joining the 28 Day Weight Loss Challenge for £1 click here.
PLUS – connect with THOUSANDS of other mums on the 28 Day Weight Loss Challenge by joining our free support community here