Kids and mums alike are going nuts for the exiting new Healthy Mummy product – The Healthy Kids Nutrition Boost Jelly!
It's no secret that kids LOVE Jelly. But this is not your usual after dinner or party treat. This Jelly is low in sugar and packed with vitamins and minerals.
It's a Win Win for families.  Not only do kids absolutely LOVE the taste, mums get peace of mind knowing that kids are getting a good boost of vitamins and minerals for a strong immune system to help them stay healthy. Win Win!
Hear What Kids and Mums are saying about the New Nutrition Boost Jelly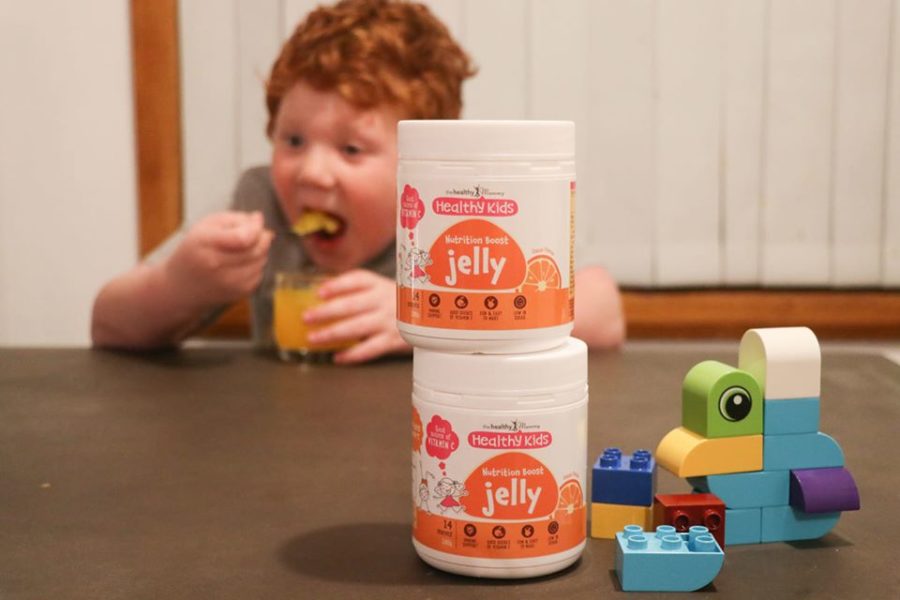 "It Tastes Really GOOD!!"
This yummy treat can be enjoyed by the whole family, but it's getting a big thumbs up from the kids. They are loving how it tastes.
Four year old Zoe was super enthusiastic about the new jelly  "I LOVE THIS JELLY!" (yes she shouted it). And big brother Zak, aged seven loved it too. He said,  "This is really good, it tastes like orange juice."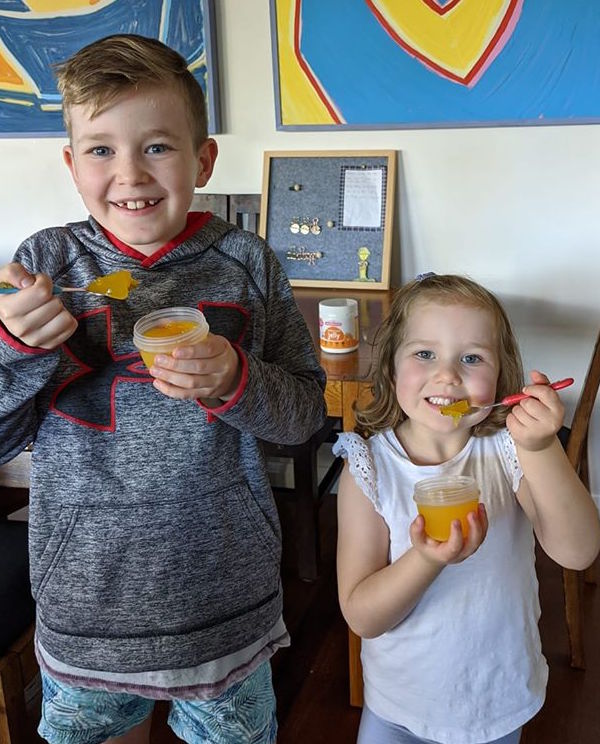 Their mum Lauren loves that if you don't have the time to make it into a jelly, simply use it as a drink.
No Time to Make Jelly? No Worries!!
Lauren said, "As a whole family, we love this nutritious Jelly. We've made it as directed into jelly, had it as a refreshing drink made with a cup of cold water and also mixed some through yoghurt. So versatile. It reminds this mumma of tang. So good.
"I was hoping the kids didn't want theirs so I could have some more. Unfortunately, they love it as much as I do."
Eight year old Braxton is loving the taste too.
He says, "It's actually really good. It tastes just like it has orange in it and I like that it tastes nice."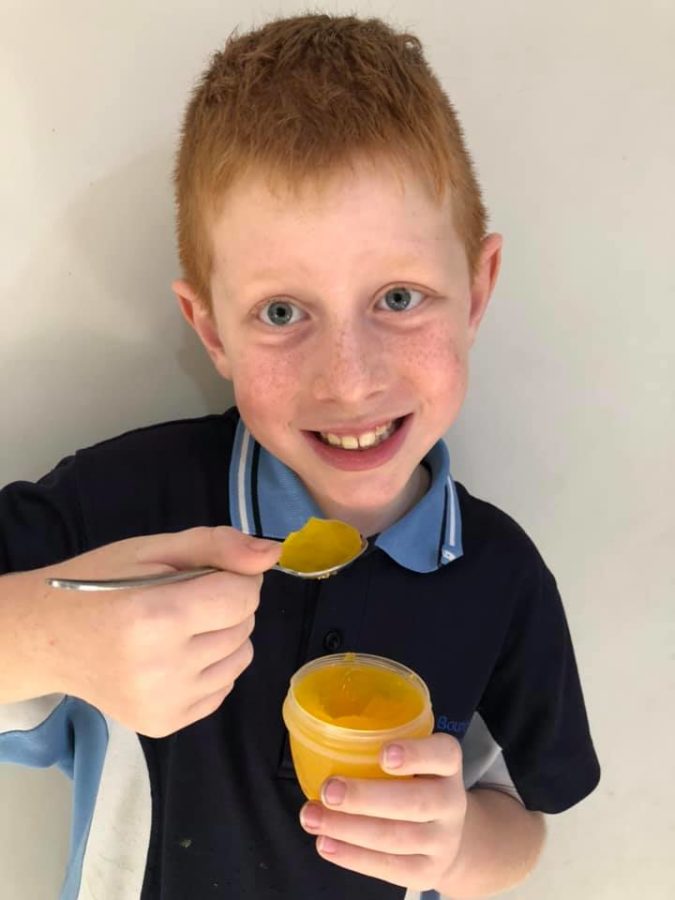 Jelly is Low in Sugar
Samara's kids love to have dessert, but Samara likes to make sure they're not having TOO much sugar.
She says "Nothing but thumbs up here. Full of goodness and tastes delicious. This mum is more than happy for her girls to have dessert when it's the Healthy Kids Jelly."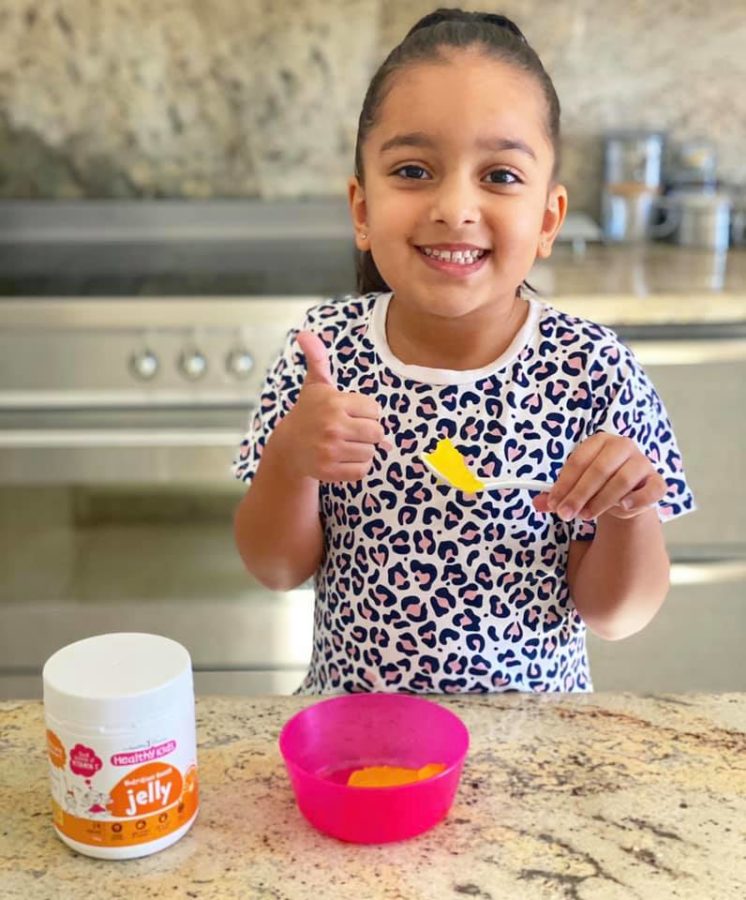 Perfect for Fussy Eaters
One of Amy's four children Alex has had some eating issues that have developed over the last year.
She shares, "Out of all my four kids he is the fussiest. His list of foods that he does eat is getting shorter and shorter."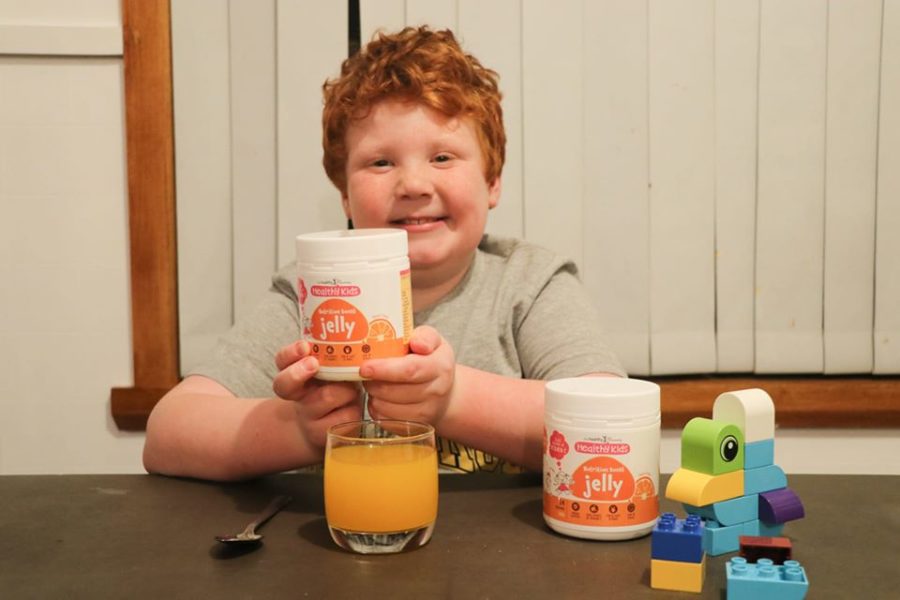 "One thing he does love is jelly. Anything sugar he loves. I have been doing my very best at limiting his sugar intake (I'm also still letting him be a child and not being too strict if you know what I mean). As soon as he saw it was jelly he was super excited. I was about to send him off to bed and he pipes up and goes "oh mum my jelly" so off he went to the fridge and ate it. I couldn't believe it!! He absolutely LOVED it!!  He is looking forward to another one tomorrow."
Alex was keen to add his own seal of approval! He says  "It's delicious and yummy. It tastes like orange juice. Everyone should try it."
Loaded with Vitamins
Sascha was keen to try it on her four year daughter Kaia. Sascha was having some concerns that Kaia was developing some fussy food habits and was not getting enough key vitamins into her diet.
Sascha says, 'Just knowing that this jelly has loads of vitamins in it is a great reassurance especially in winter when everyone needs an immunity boost."
Kaia's not complaining about having to eat this! "Yum yum yummy, tastes like Juice."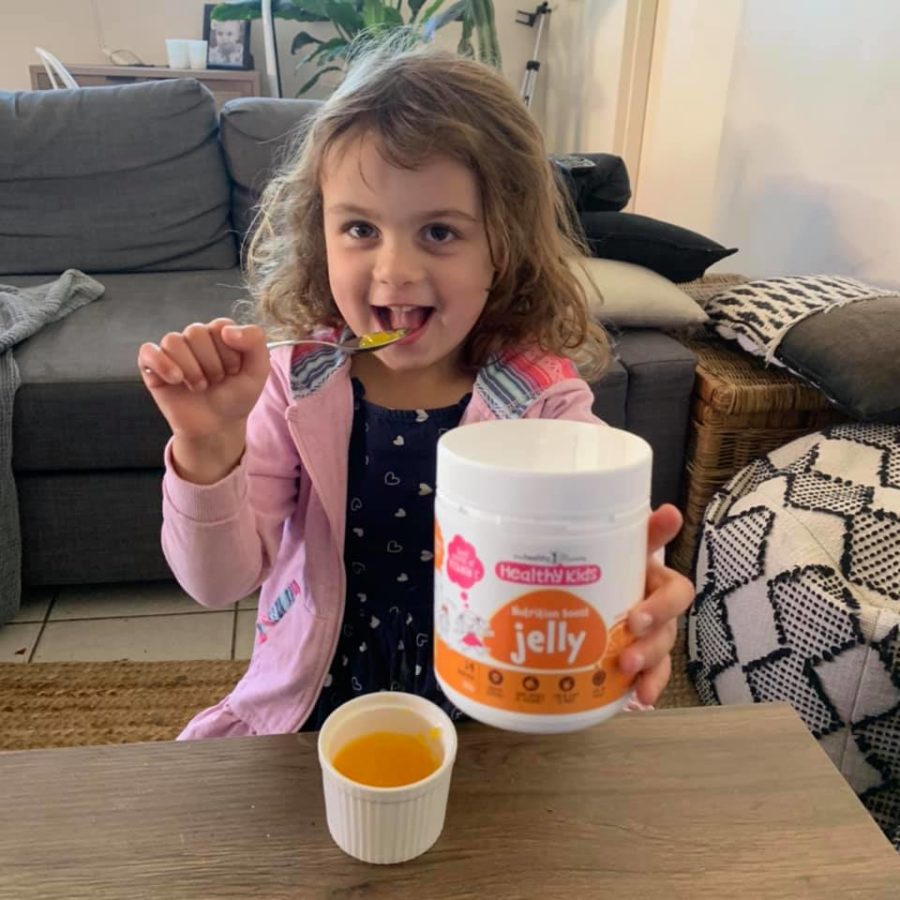 Get your Healthy Kids Nutrition Boost Jelly Here! 
Reasons your kids (and you) will love the Healthy Kids Jelly 
Immune Support* 
Good source of Vitamin C
Contains 9 Vitamins including Vitamin A, B6 and B12
Low Sugar – contains less than 1g of sugar per serve
Delicious orange flavour
Fun and easy to make
No artificial colours, flavours or preservatives
Comes with a handy scoop