This INSPIRING mum embraces the Healthy Mummy lifestyle by eating well and keeping active.
Cancer survivor mum determined to stay strong with The Healthy Mummy
Maria Quantrill, 48, from Northamptonshire, has been married for 21 years and has two children, Tyler who is 17 years old & Erin who is 14 years old.
"I joined Healthy Mummy to keep my body as healthy as possible & to keep my immune system as strong as possible after beating Stage 4 cancer! My thoughts are if I look after my body it will look after me, which means I can look after my family".
On September 21st 2010 Maria was diagnosed with cancer and after having a radical hysterectomy, she was diagnosed with very aggressive (Grade 3) Stage 4 uterine cancer.
Maria's story
Maria shares her shock diagnosis with The Healthy Mummy.
"I had been bleeding pretty much non stop since March. My doctor thought I had fibroids. I was sent for an ultrasound scan of my womb in April and everything was perfect (size/shape etc) so I was put on more pills. I kept returning to my doctor's all summer as the bleeding was getting heavier and heavier. The doctor decided to do yet another internal examination and finally found a tumour growing down through my cervix.
After returning from a holiday I got the results. So from April (when my womb was perfect) to September, they found a tumour the size of an orange. Whilst having my hysterectomy they found a second tumour that they didn't realise was there. It was 11cm x 4cm and was originally my appendix!!
Uterine cancer does not normally spread to the appendix so they determined my cancer cells could mutate and go where ever they wanted which meant that recurrence was extremely likely. My Macmillan nurse was amazing, she was our rock. We just asked her to be 100% honest with us and she was. She told me when I was going through chemo that I would be extremely lucky to make one-year cancer-free, so I needed to make the most of the next few months before the cancer returned.
I am currently nine years cancer-free and my oncologist calls me her little miracle!!! Even though she's slightly smaller than me!!
There is still a high risk of my cancer returning, but my oncologist is still keeping a very close eye on me. Because I had a hysterectomy at the age of 39 (just a few weeks after my birthday) I'm also at high risk of osteoporosis."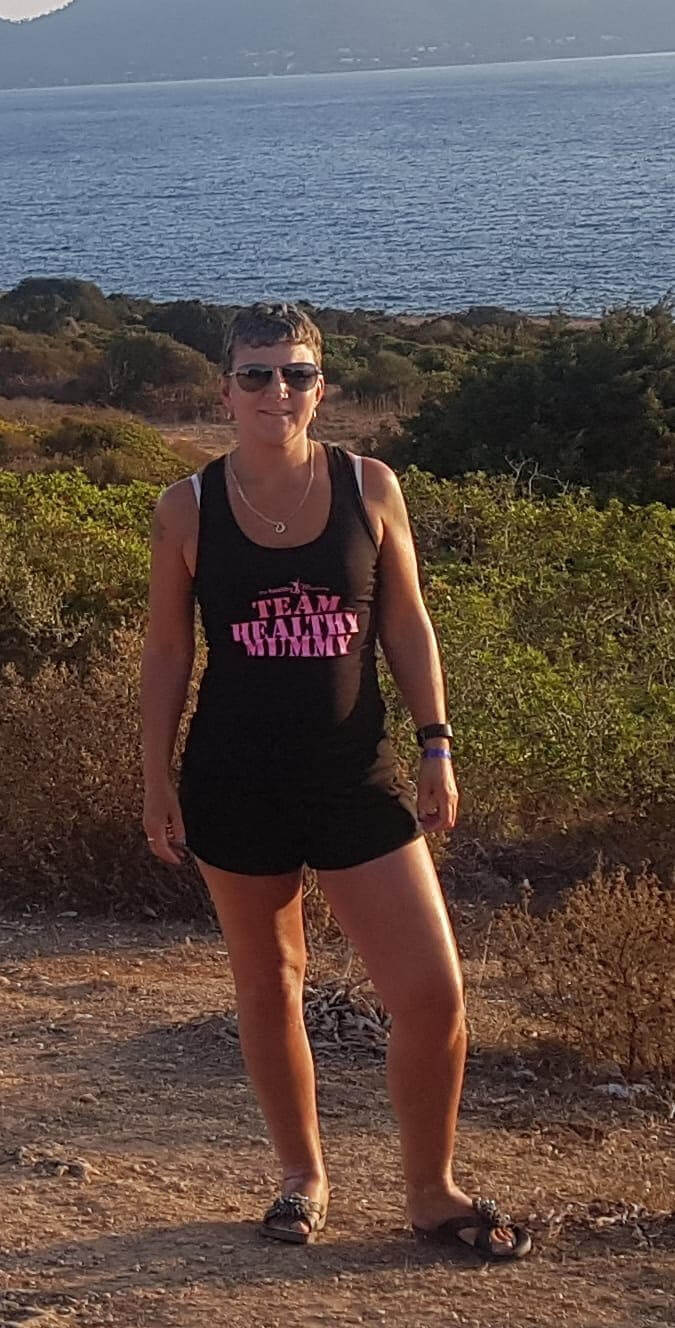 Maria's journey to The Healthy Mummy
Maria said she realised she needed to eat much healthier to keep her bones as strong as possible and to keep her immune system strong to protect her body, so she turned to The Healthy Mummy 28 Day Weight Loss Challenge.
"I saw ads for Healthy Mummy on Facebook and my obsession started from there! I convinced my hubby I needed to join and have been a member since October 2018."
Talking about the Healthy Mummy Smoothies
Maria makes sure she has a Healthy Mummy Smoothie every day (vanilla is her favourite because it's so versatile ) saying they are the perfect start to get her through a busy day.
"When I was going through treatment I had to give up work and once treatment had finished, and I felt strong enough, I decided to go back to work part-time.
I was offered the very first job I applied for! I am an assistant librarian in my local senior school. I have now been there for six years and I absolutely love my job!!
I suffer terribly with fatigue and my job allows me to work around whether I'm having a good day or not.
The Healthy Mummy Smoothies really do give me the boost I need to stop me from having an afternoon 'slump'. The snacks are perfect for eating at my desk too."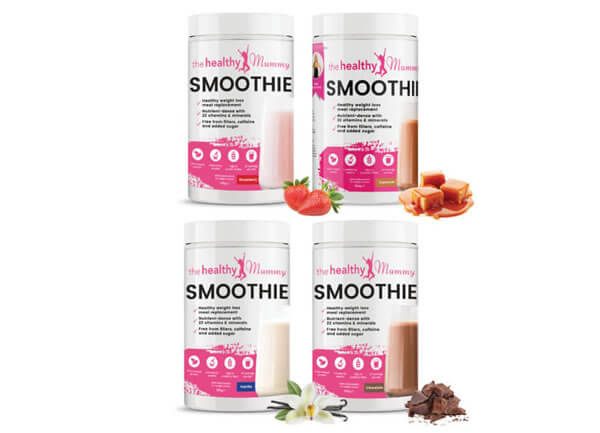 The 28 Day Weight Loss Challenge App
Maria uses the 28 Day Weight loss Challenge app daily to log her water intake and also keep track of how many calories she has eaten.
"I also have a Fitbit which is linked to my app. I often walk to work and on those days I clock up around 7 or 8 miles, but on a normal day it's around 5 miles each day.
"I have found that walking is really good for my mental state as well as being very good for my bones and my general fitness."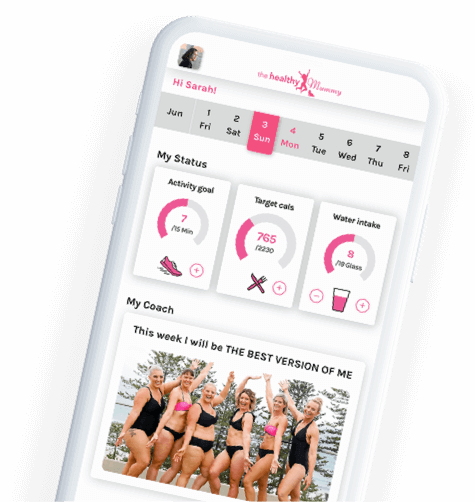 Maria shares her Healthy Mummy Results
Maria was 9st 7lb in October 2018, when she started with The Healthy Mummy and went down to 8st 2lb in August this year.
"At the moment I am 8st 6lb as I put on a few pounds over my holiday at the end of August!!! So I have still lost over a stone."
Maria says she knows by eating healthier with lots of fresh ingredients her body is as strong as it can be to help keep her as well as possible.
"I walk lots, and I exercise daily. If I walk to work then I just do as many squats as I can each day (normally around 100/150) and a daily plank (just about a minute!) But if I drive to work then when I come home mid-afternoon I do a workout with Wendy before my kids get home from school/college.
I'm really, really looking forward to the yoga and strength exercises that are coming soon. I think yoga will really help my body and mind. I used to go to the gym and pump weights when I was younger so I'm definitely hoping I can manage the strength exercises to help give me a good old confidence boost.
After going through my illness, some days I struggle mentally along with lethargy, but I find a quick workout with Wendy (with her lovely smile ) helps to perk up my mood and helps me get on with my day."

Maria's favourite Healthy Mummy meals
To try Maria's favourite recipes sign up to the 28 Day Weight Loss Challenge to access these and so many more tasty treats.
Spanish rice with chorizo
Gong Bao chicken
Chicken & chorizo pasta
Chicken & sausage kebabs
Choc chip banana bread (made as muffins)
Peanut butter bites
Mint choc crunch
Oat cookies
Peanut butter granola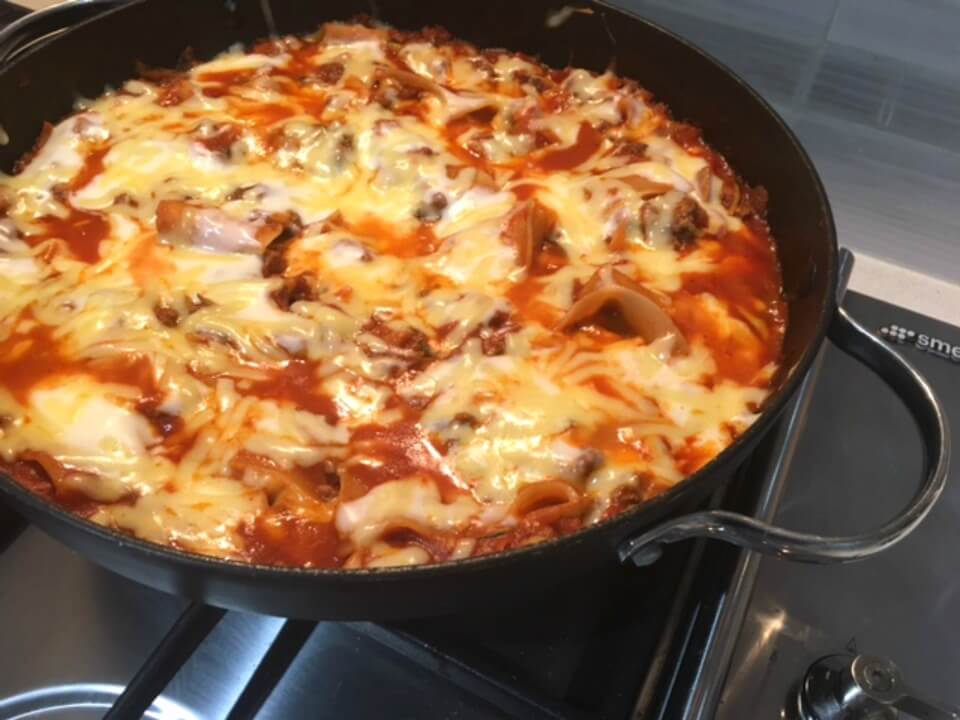 Maria's tips for success
Take it one day at a time and don't be hard on yourself!! You have a bad day, don't worry about it. We all have them. Just do the best you can do for THAT day. Put it in the past and start afresh tomorrow.
Snacks are essential. Each time you prep some snacks freeze half of them. This way you get a really lovely variety of snacks for whatever takes your fancy. A lot of them can be eaten straight from the freezer, or only take a few minutes on the side to be soft enough to eat.
Ask for help! The Healthy Mummy group on Facebook is invaluable!! No question is 'silly' and we are all there to offer you advice, tips or to give you any support you may need. Even if it's just to get it off your chest, we all know how frustrating life can be at times!
Maria adds The Healthy Mummy community is amazing. Thousands of mums from all walks of life supporting each other and helping each other, "even though most of us will never meet each other!"
"I really look forward to following other peoples journey's with them (through highs & lows) and seeing their happiness & confidence grow. Often I've wished I could give the wonderful ladies a real hug as I'm so proud of them!"
Success with the Healthy Mummy
Maria admits her success with The Healthy Mummy is the fact that she is fighting fit.
"I don't know how long I can stay in remission for, but I do know that if I follow the Healthy Mummy 28 Day Weight loss Challenge I can exercise daily and listen to my body to help me be the healthiest mummy I possibly can.
Cancer takes control of your body and there's not much I can do about that, apart from looking after my body the best I can, so it can look after me!"
Maria adds, "I know my whole family and I are eating so much more healthier than we were before.
My energy levels were quite low after treatment and I 'wilted' around 4 pm each day, but now I feel much stronger and so much more in control of my body. My energy levels are much higher and my daily lunchtime smoothie has had a big effect helping me get through the afternoon slump and to keep me going until my evening meal.
I decided that I had to become a lifetime member after I followed the 28 Day Weight Loss Challenge for a few weeks and realised I couldn't cope without it!
Just knowing I  joined up for life, helped me realise this is a lifestyle and I can change my eating habits over as much time as I need. I can go at my own pace and make the plan work best for me and my family."
What an amazing story! Thank you so much for sharing it with us Maria. We're all really proud of you and everything you have achieved!!!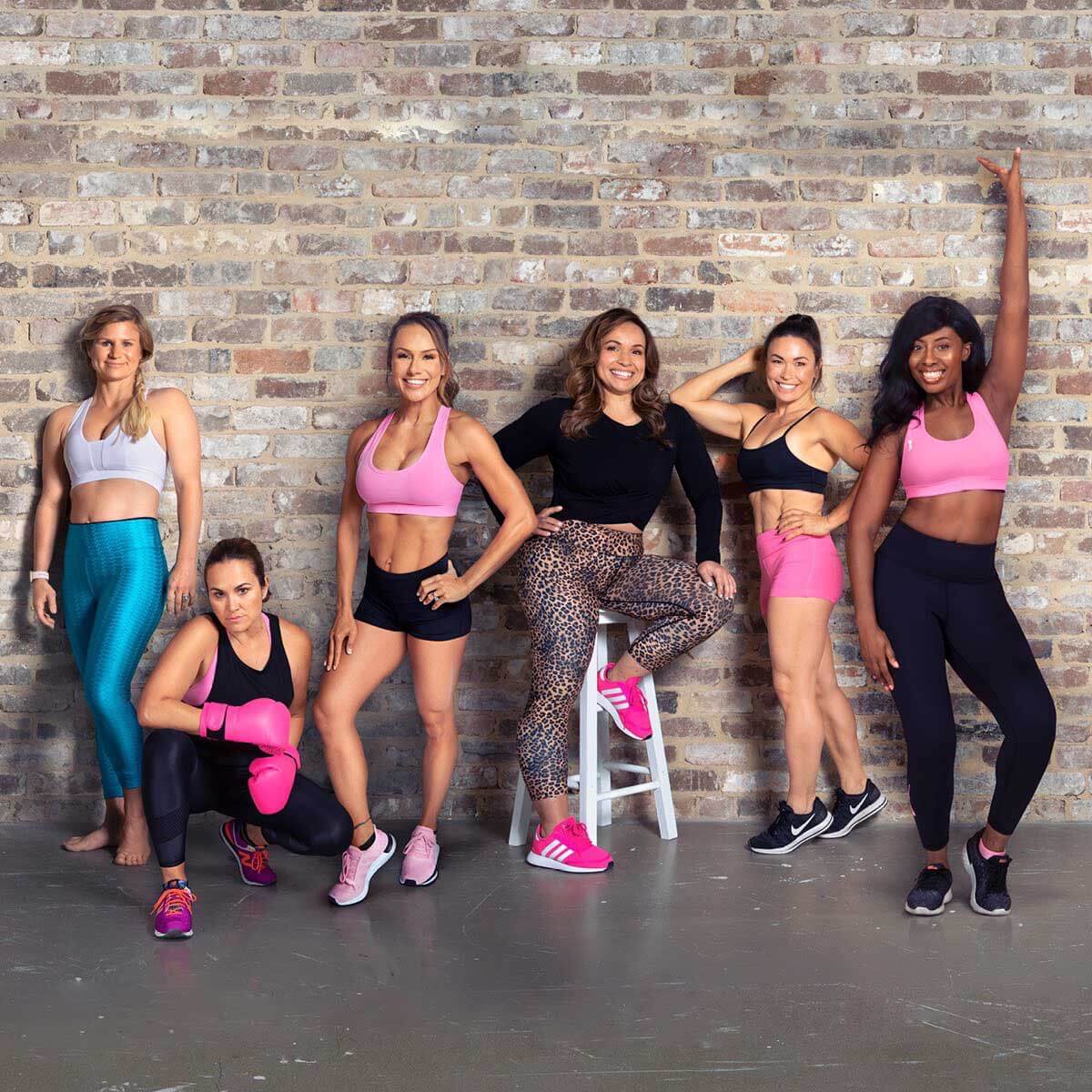 If you are wanting to lose weight and improve your energy or simply improve your overall health and wellbeing – our 28 Day Weight Loss Challenge is an awesome program to check out.
Our 28 Day Weight Loss Challenge includes:
28 days of at home exercise routines (no gym needed) – with video instruction
Customisable and breastfeeding friendly meal plans
Challenge combines Pilates exercises with interval and circuit training (HIIT)
Suitable for basic to advanced fitness levels
Home to thousands of EASY-TO-MAKE recipes!
To learn more about our 28 DAY WEIGHT LOSS CHALLENGE CLICK HERE or purchase our Smoothies.