Get fit and toned at home with items around the house! You don't need fancy equipment to break a sweat, activate your muscles and increase your fitness. Our community of mums have mind blowing weight loss and fitness results all from home, using The 28 Day Weight loss Challenge in our Healthy Mummy App and getting creative around the house!
When you know where to look, your house is full of free fitness equipment!!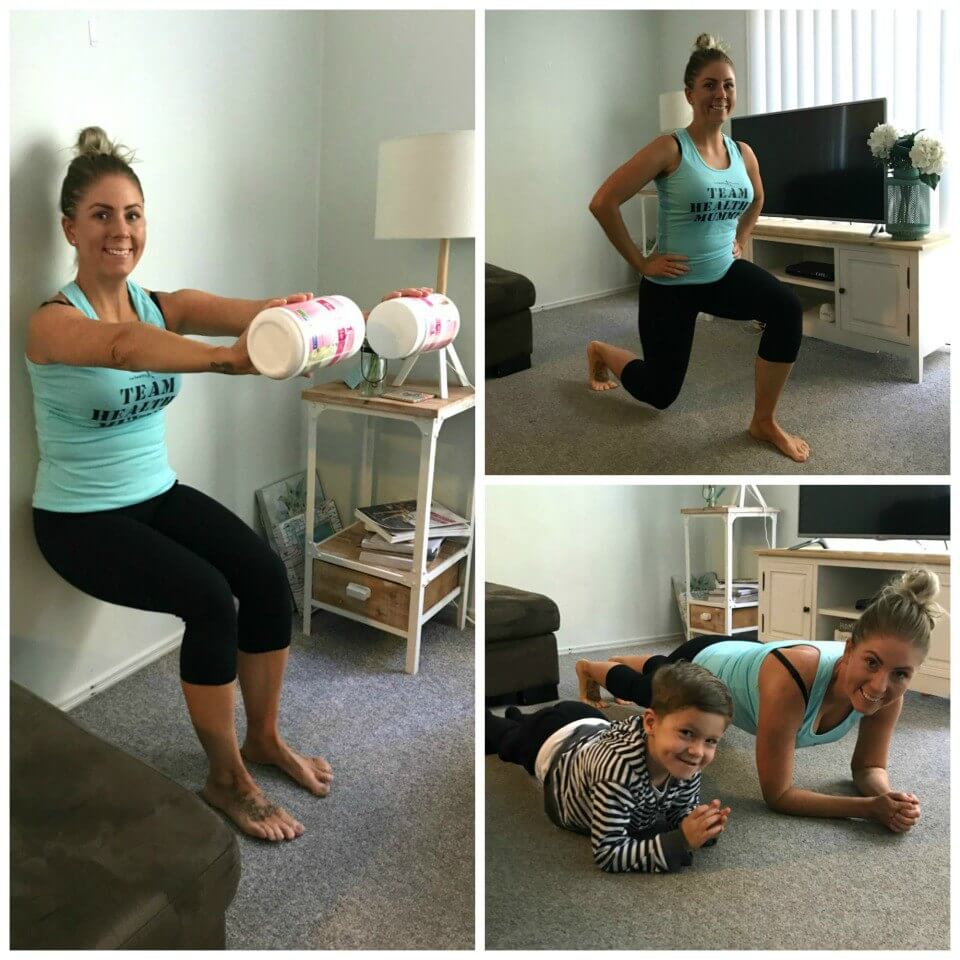 We at The Healthy Mummy asked some of our community members what they do to exercise at home.
Check out their workouts below…
1. No Hand Weights? Use tins!
Anything can be used as a weight! You could use shopping bags, old 3L milk cartons filled with milk, your kids or even tins of tomatoes. Use them to do bicep curls, shoulder press or tricep pull backs for toned arms. Get the kids involved too!
2. Tea towels for more than drying dishes
Use a tea towel to create sliding motions along the floor -perfect for lower body and core workouts! You can target specific areas such as your inner thighs in a fun way! Make sure you keep all your movement controlled.
3. Do a chair workout
A chair can be used for a variety of exercises including step-ups, tricep dips and push-ups. Just make sure it's solid and safe. A couch is another brilliant spot to use, perfect for hip thrusts or incline push-ups.
4. Utilise Steps around the house
You don't need a fancy step machine, you can use your own staircase or your steps outside. This is great for cardio, full body or to target your glutes.
5. Use a scarf as an exercise band!
If you don't have a resistance band we have you covered, a scarf will enable you to actively engage your glutes making your workout more effective so you'll burn more calories! Tie it around the top of your knee's or just under and push your legs out while engaging your core! Check out the video below for ideas.
For more at-home exercise workouts join the 28 Day Weight Loss Challenge!!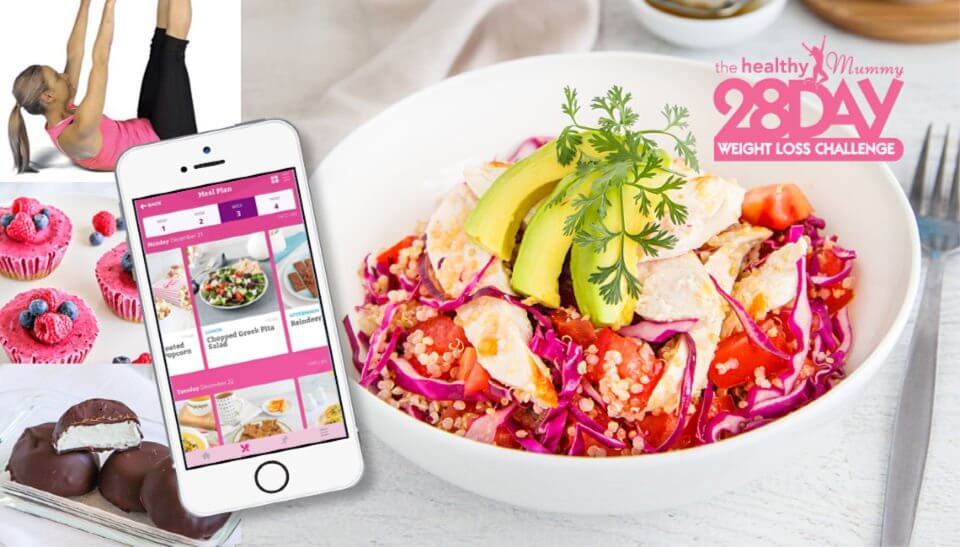 If you want to take charge of your own health and weight – then join our 28 Day Weight Loss Challenge TODAY.
With more than 4,000 delicious (and healthy) recipes, 350 exercises & 24/7 support – the 28 Day Weight Loss Challenge is designed (and proven) to help busy mums like you lose weight!
To learn more about our challenge OR to join – click here.