"Being a mum has been the toughest and most rewarding thing I have ever experienced." Bridget shares.
"Each day you experience so many challenges, emotions; it's a complete roller coaster. However, The Healthy Mummy has not only made me be a better me, it has helped me become a better mum."
Bridget is a mum to two little girls, aged 3 and 5. Her little girls are her biggest supporters, biggest motivators and biggest sponges. "They are always watching and listening…that's why it is so important to me to be the best role model I can."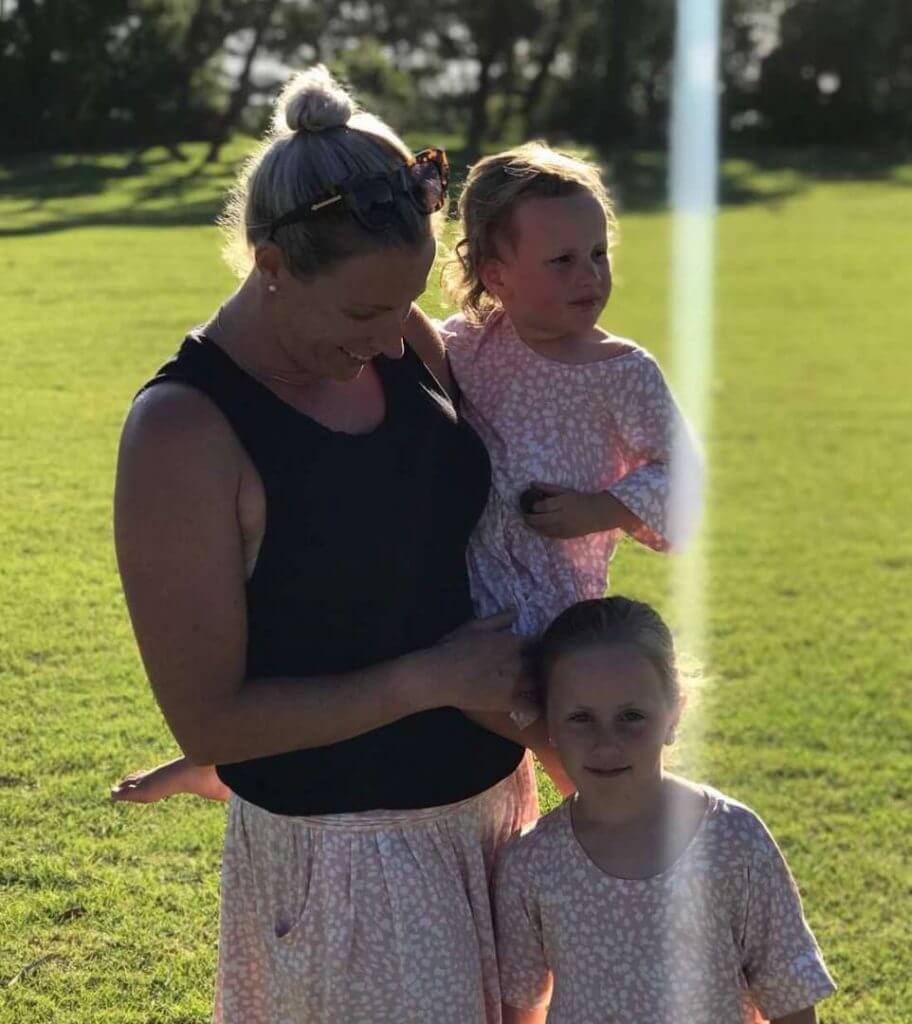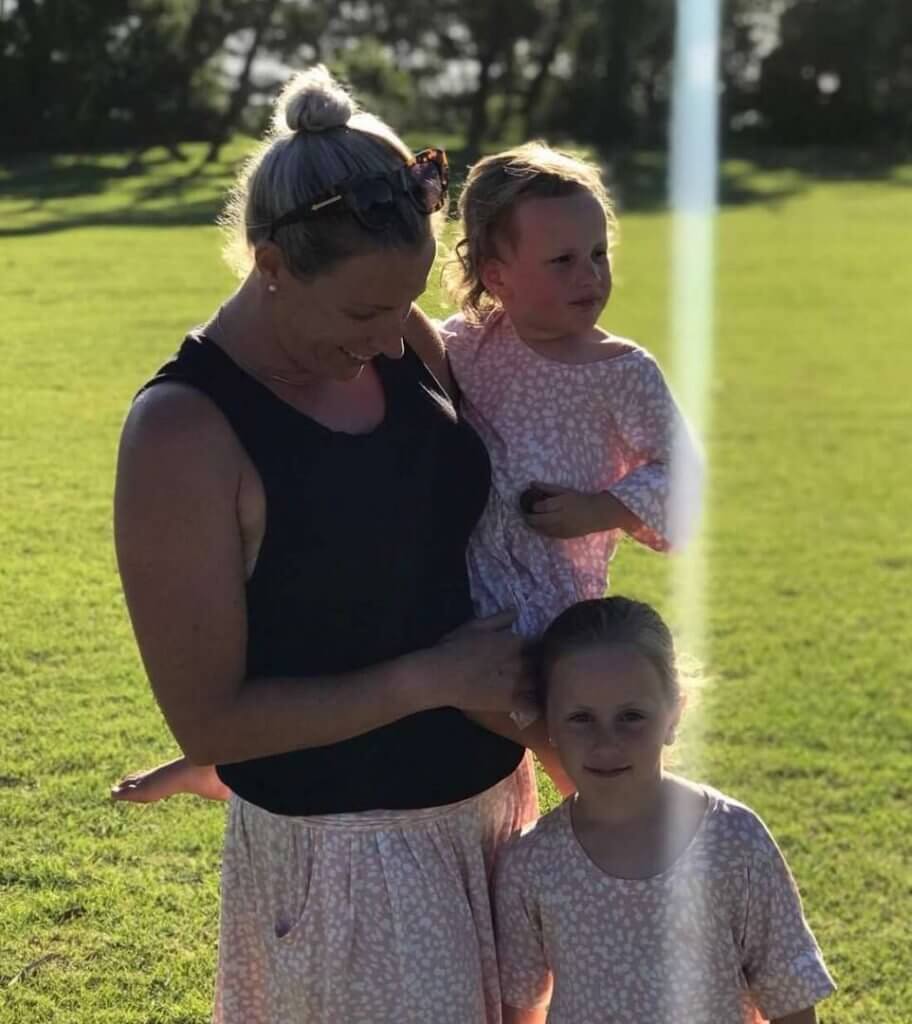 My 1.8st weight loss helped me become my girls' biggest inspiration
Bridget has been following the 28 Day Weight Loss Challenge for 30 months now. In that time she has lost 150cm off her body and an impressive 1.8st. "It has completely changed my body," Bridget says. "I am now healthy, fit and strong. I feel ready to take on the world each day."
Bridget has been prompted to reflect on her Healthy Mummy lifestyle and how it has also been incredibly beneficial to her family.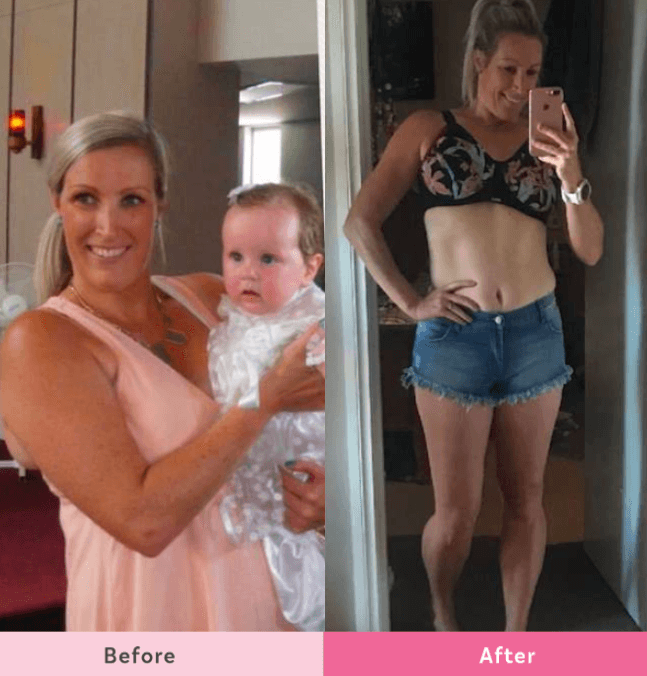 "Healthy Mummy has become so embedded in our family life I can not imagine life without it. I am team #HealthyMummy for life."
Bridget's little girls now love to help mum in the kitchen; making healthy snacks, dinner and of course Healthy Mummy Smoothies.
"They are learning so much about food and nutritious food at that," says Bridget. "Miss 5 told me yesterday she is going to be a Healthy Mummy like me when she grows up."
While Bridget has always had a passion for exercise, the 28 Day Weight Loss Challenge App and its exercise components has made working out with children not only possible, but fun.
"My daughters are now always in the garage with me joining in with a Tabata, Boxing or HIIT session from the 28 Day Weight Loss Challenge App," Bridget says. "They also make burpees look so easy," Bridget says jokingly.
Even though Bridget is cooking meals from scratch now, working out more and prioritises meal planning, she says, the 28 Day Weight Loss Challenge has actually allowed her to spend more quality time with children and husband.
"Funnily enough The Healthy Mummy has allowed me to have more quality time with my girls, the meal planning and prepping means I don't have to rush inside to cook dinner after work. Afternoons are freed up to sit and play with my girls," she reveals. "It has given me my time back with them."
Are you ready to kick-start your weight loss?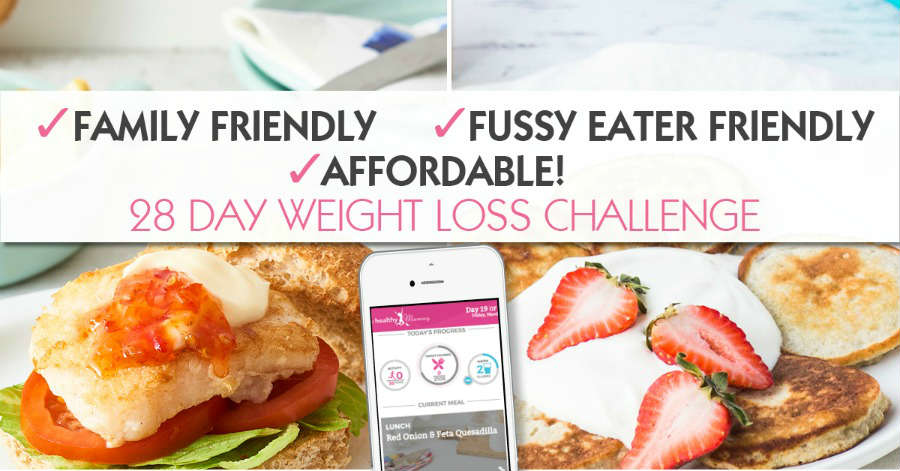 Want to shift your baby weight but feel like you have NO TIME in your day to exercise and eat healthily? That's where the Healthy Mummy's 28 Day Weight Loss Challenge can help.

Our Challenge entails: 
28 days of at home exercise routines (no gym needed) – with video instruction
Customisable and breastfeeding friendly meal plans
Time-efficient exercises for busy mums – under 30 mins
Challenge combines Pilates exercises with interval and circuit training (HIIT)
Suitable for basic to advanced fitness levels.
Home to thousands of EASY-TO-MAKE recipes.
To find out more about joining the 28 Day Weight Loss Challenge for £1 click here.
PLUS – connect with THOUSANDS of other mums on the 28 Day Weight Loss Challenge by joining our free support community here.