Motivating Mum Nikki has shared some INCREDIBLE results with us and we just had to tell you about it.
Nikki told the Healthy Mummy that the 28 Day Weight Loss Challenge has helped her fall in love with food again AND it's had some fantastic health benefits in just eight weeks!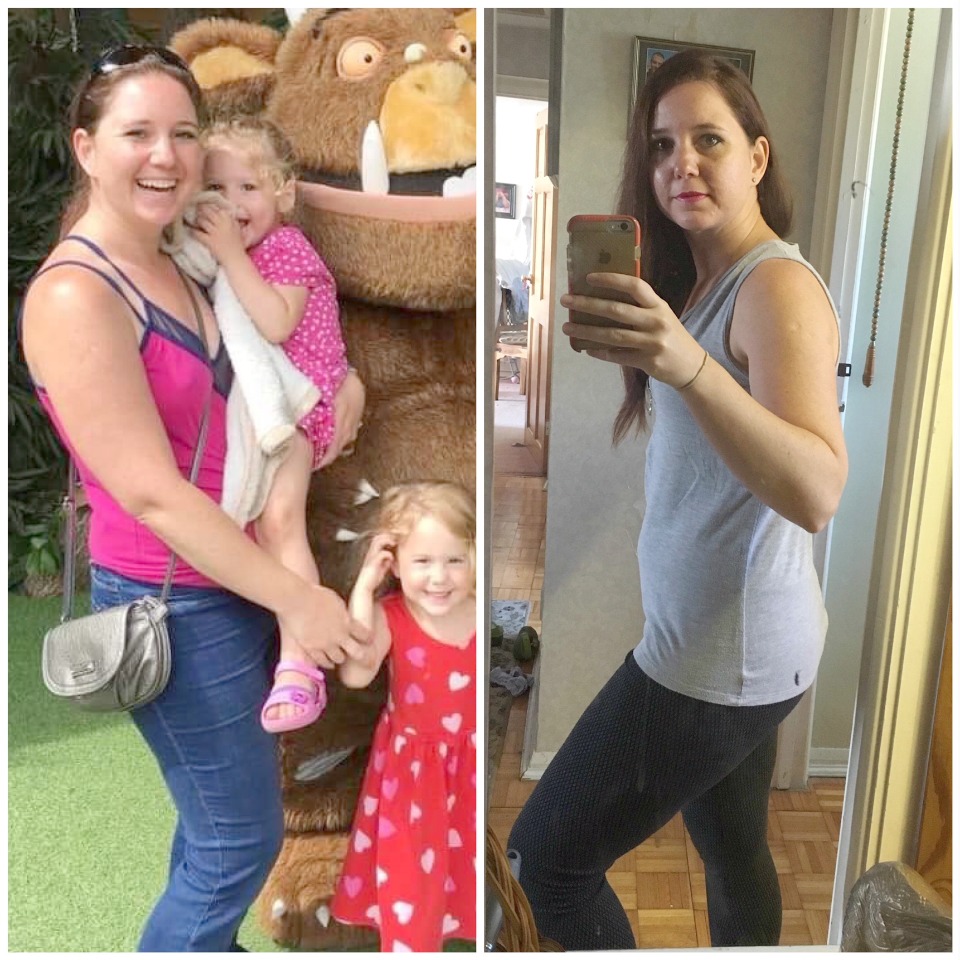 Nikki's weight loss results
Nikki has lost 6.5lbs and 7 inches in just 2 months of using the 28 Day Weight Loss Challenge. But that's not where the results stop.
Nikki's story below explains why success is not just measured by numbers on the scale. Your mental and physical health are more important than how much you weigh.
Falling in love with food
Thanks to the 28 Day Weight Loss Challenge Nikki feels that she has food freedom, no longer worrying about 'dieting' as she focuses on healthy eating instead. And it doesn't have to cost a fortune! Read how the Healthy Mummy founder Rhian Allen prepared a whole day of meals and snacks for under five pounds.
Nikki says, "The 28 Day Weight Loss Challenge has helped me to fall in love with food again. I've tried to 'diet' a few times and while initially I lost weight I couldn't stick to it because I always felt that I was missing out.
I didn't enjoy eating anymore, I was merely fuelling my body and it added to my depression. Since following the 28 Day Weight Loss Challenge I LOVE my food, never feel guilty and never feel that I'm missing out – if anything I'm the lucky one!"
Nikki has reduced pain and improved mobility
No longer suffering from pain that kept her from doing what she wanted to do, Nikki credits the 28 Day Weight Loss Challenge with her turnaround.
Nikki says, "I've suffered with a knee injury for the last 4 years which left me struggling with every day activities like walking and climbing stairs.
With the help of the 28 Day Weight Loss Challenge turning around my eating and general health, and under the guidance of a physiotherapist, I've massively improved my mobility and am now virtually pain free!
I can walk, run, squat, workout at the gym. It's amazing, I feel like a new person!"
Nikki's health results went from 50% to 82% in just 8 weeks
At Nikki's gym she undertook a test to measure her overall health. While at first her results were in the red zone, after 8 weeks she has moved to the healthy green zone! She has also reduced her cholesterol which was at a dangerously high level.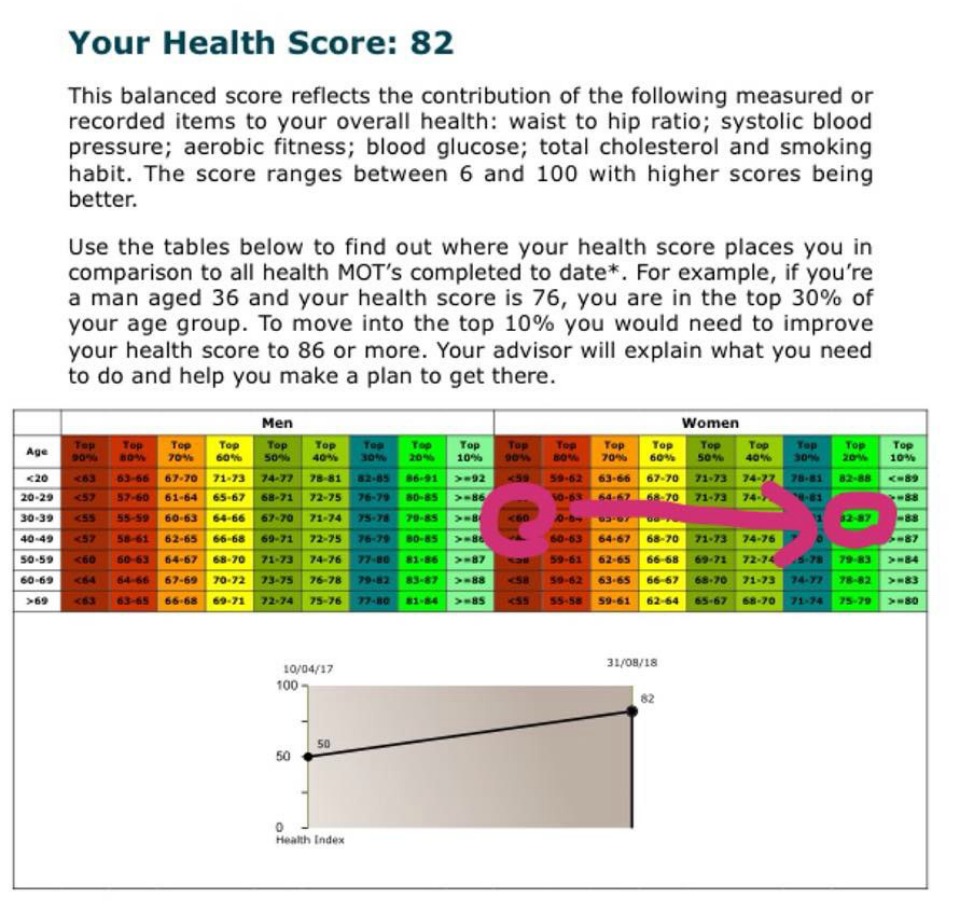 Nikki says, "I've just had a health MOT at the gym, and my overall health score shot up from 50% prior to joining the 28 Day Weight Loss Challenge to 82%.
My cholesterol, which was off the scale before, (the trainer commented at the time that he'd never seen such a high reading), is now down to a 'good' range.
Aerobic fitness has gone from 'poor' to 'excellent'. I've gone from being in the 'red' to 'green'."
What an amazing result, Nikki!
Nikki sees the Healthy Mummy as a complete lifestyle change
Nikki's favourite thing about the 28 Day Weight Loss Challenge is the food!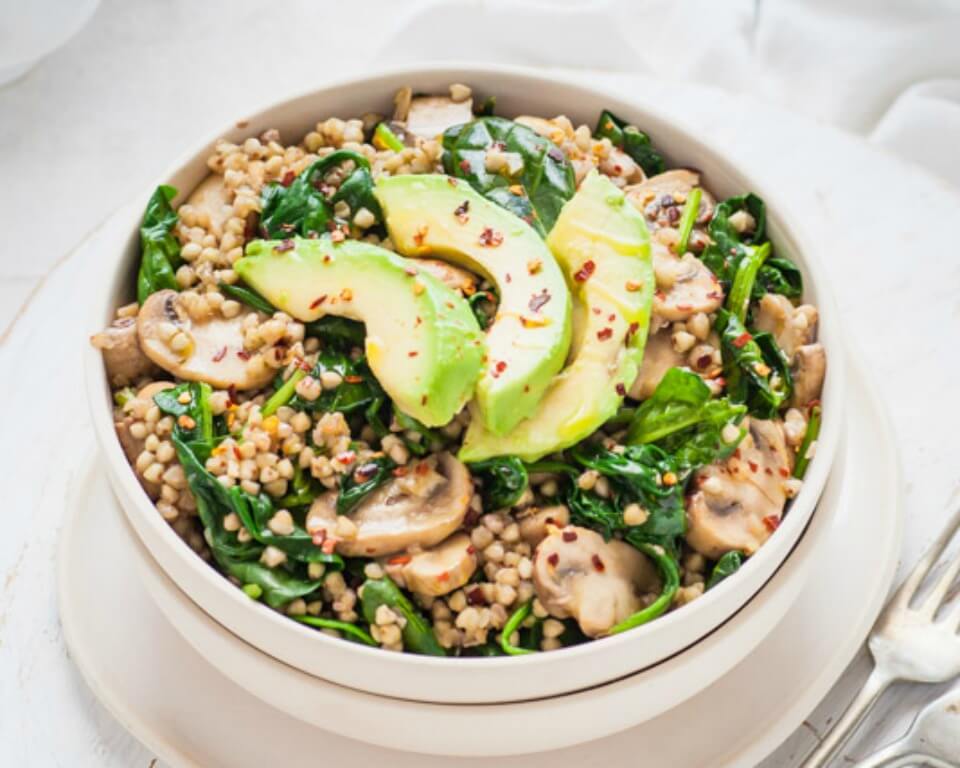 "I'm thoroughly enjoying my meals now and I'm excited to prepare and try new foods. That's why I know this is sustainable for me long term."
Want to take a look at some of the 28 Day Weight Loss Challenge meals and snack recipes for free? Check out our recipe packs here.
Nikki's tips for someone just starting out:
"Self care: As a mum it's so easy to put our own needs last. When you're starting out on the 28 Day Weight Loss Challenge don't be afraid to put yourself first, even just for few minutes a day to do a home workout or go for a walk (even if it's just 5 minutes). It really does lift your mood and set you up for the day.
Breakfast: Eat a filling, wholesome and satisfying breakfast. It will curb your cravings for the usual sugary foods that perhaps you (used to) reach for to get through the day.
Support: If you feel overwhelmed, ask for help and advice in the Facebook support group! We've also been new to the 28 Day Weight Loss Challenge at some point, so we can point you in the right direction for exercise ideas, recipes, and we are here to celebrate your wins (big and small) with you!"
Thanks Nikki! As a Motivating Mum for September, we will bring more stories like this to you from Nikki and our other mums who are here to keep you full to the brim with motivation.
Read more about the September Motivating Mums here. Check in regularly with the Facebook support group for more tips and stories from the Motivating Mums (it's free to join).
Improve your health like Nikki, with the 28 Day Weight Loss Challenge
If you are on a mission to tackle your weight and overhaul your health – then our Challenge can help!
Our Challenge includes:
28 days of at home exercise routines (no gym needed) – with video instruction
New CHALLENGE THEME each month – so you'll NEVER get bored
Customisable and breastfeeding friendly meal plans
Time-efficient exercises for busy mums – under 30 mins
Challenge combines Pilates exercises with interval and circuit training (HIIT)
Suitable for basic to advanced fitness levels
Home to thousands of EASY-TO-MAKE recipes!
Find out more of join the 28 Day Weight Loss Challenge here.
Want a sneak peek at some of the meals, snacks and exercises from the 28 Day Weight Loss Challenge?  Check out our FREE recipe packs HERE.