To help keep you motivated on the 28 Day Weight Loss Challenge, we have chosen these fabulous Motivating Mums to be with you every step of the way in our Mums Only Private UK Support Group
This September, you'll be in the good hands of a group of ladies who have lost weight with the 28 Day Weight Loss Challenge (but they're not done yet!).
Today we introduce to your Motivating Mums for September, with a little about each mum and their top tips for keeping yourself motivated on the 28 Day Weight Loss Challenge.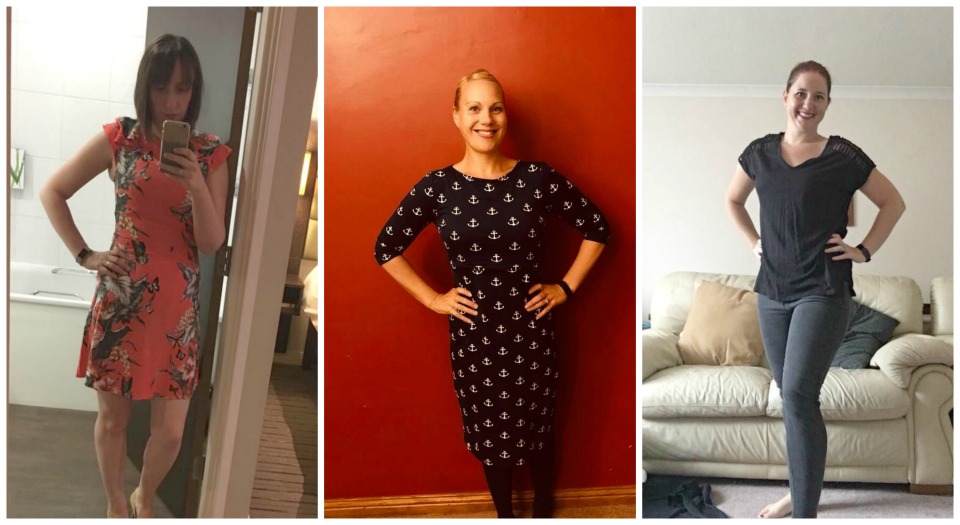 Meet your Motivating Mums for September
Nikki has found a love for food again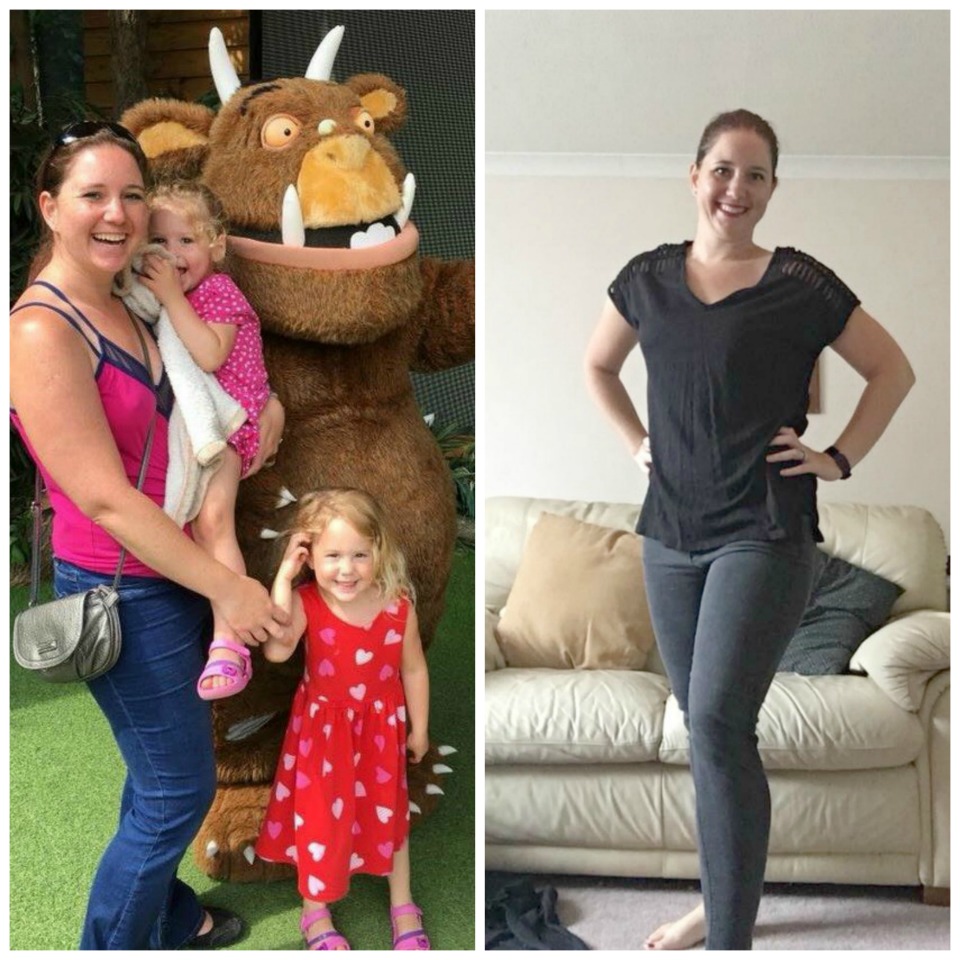 Nikki lives in Kingston upon Thames (near London) but she is originally from Zimbabwe.
"I'm Nikki Eckley and I am a 32 year old mother of 2 girls. I've been doing the 28 Day Weight Loss Challenge for 2 months now but so wish I had started sooner."
Nikki has found that the 28 Day Weight Loss Challenge has helped her rediscover her love of food. "My favourite meal would be a toss-up between the Chilli con Carne Sweet Potato Boat and the Steak with Kale and Mushrooms.
My favourite snacks are the No Egg Chocolate Custard and the Raw Peanut Butter Pies."
Nikki's tips for staying motivated
Nikki felt as though she lost herself a little after having two children close together. "After having very little sleep and 2 needy children it's so easy to feel like you can't be bothered, so these would be my top tips."
Put yourself first for a few minutes. There's nothing worse for your motivation than feeling like you are bottom of the pile.
Give the kids something to keep occupied for 10 minutes (food, colouring in, play dough, TV) and get some exercise done first thing in the morning (even if it's just in your underwear or PJs!). That will boost your mood and energy levels.
Make yourself something filling, healthy and satisfying to eat for breakfast (eg. mashed avocado on toast with a poached egg). This will stop you wanting to reach for those biscuits or sweets later on. 
Hazel says the support from other mums is invaluable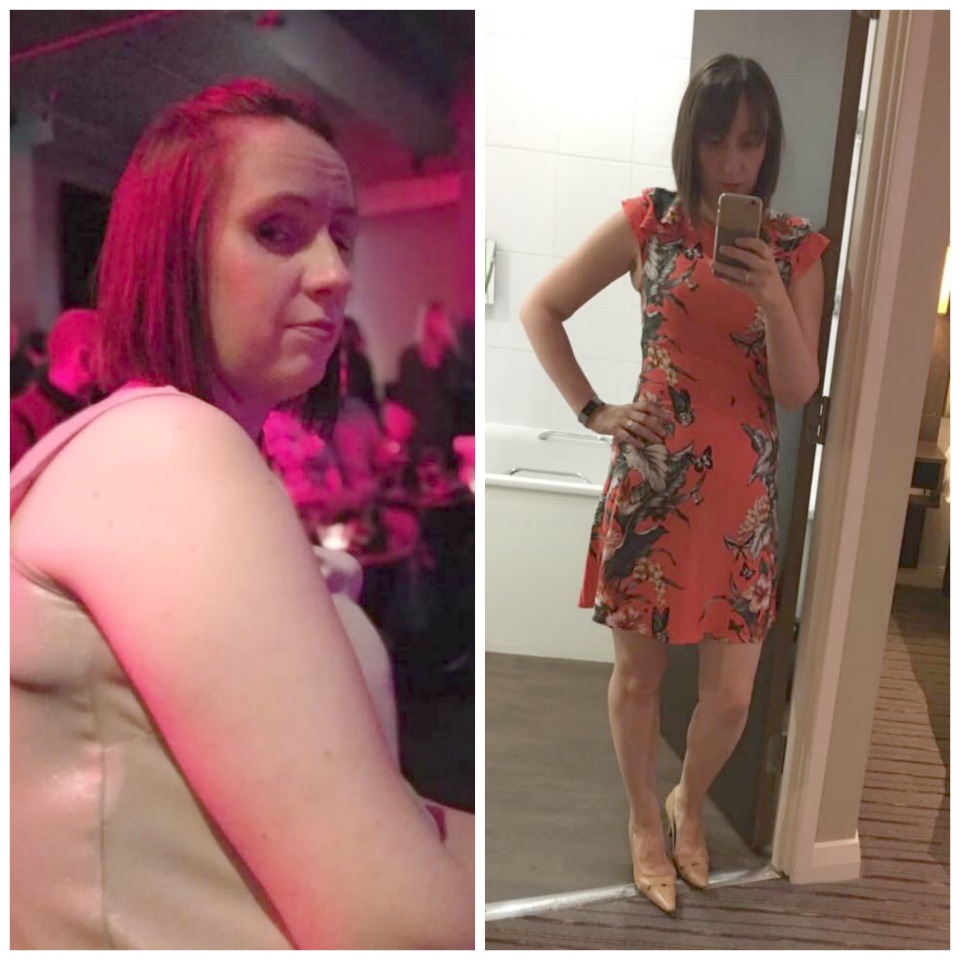 Hazel has completed four rounds of the 28 Day Weight Loss Challenge and says she is loving her new lifestyle. "My name is Hazel, I'm 36 and have two girls. I live in Huddersfield, West Yorkshire."
A photo on a night out was the catalyst for Hazel to start her healthy eating journey with the 28 Day Weight Loss Challenge. "I saw another Motivating Mum at a kid's birthday party and she looked amazing and was full of energy, and I loved everything about it! I'm an all or nothing girl so jumped straight into meal prep and 28 Day Weight Loss Challenge meals and exercising 6 days a week."
Hazel now hopes to focus on losing the last few pounds and then maintaining that weight loss over the long term.
"My goal for September is to try new 7 new things a week! One per day! I'm going to try new meals, new smoothies, new exercises, new challenges – anything to help me further on this journey!"
Hazel loves the family friendly meals on the 28 Day Weight Loss Challenge. "My favourite is probably the Mexican Lasagne closely followed by the One Pot Spaghetti Bolognese!  Our family favourite snack is the Peanut Bubble Crunch."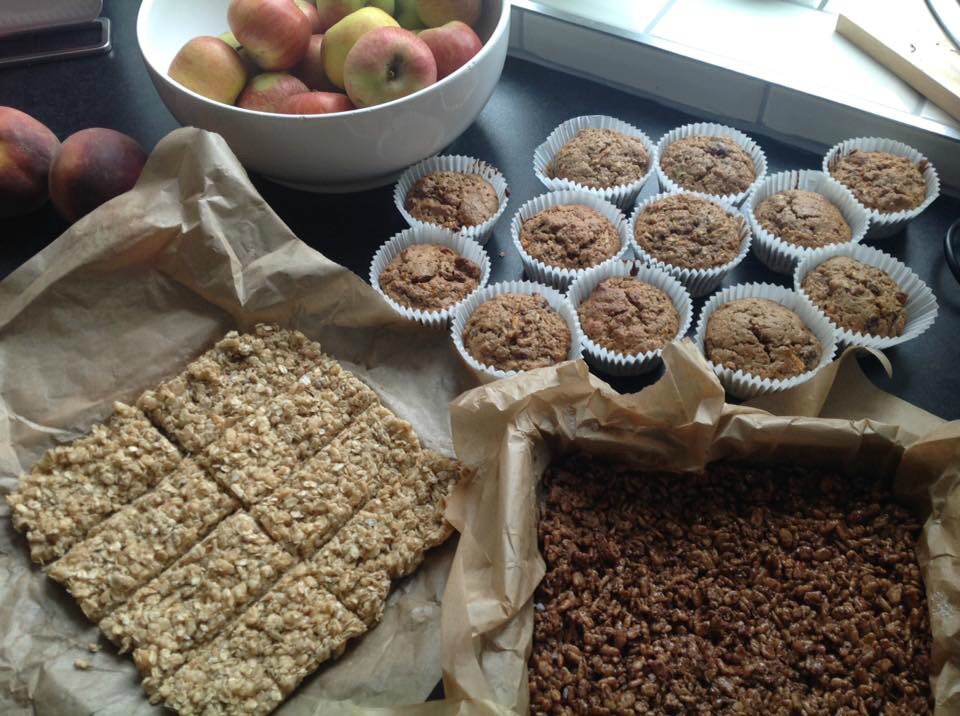 Hazel's tips for getting started:
Really take time to look at the 28 Day Weight Loss Challenge app, watch the videos and get your head around it before you start. Doing the first shop can seem overwhelming as you are probably buying store cupboard essentials you haven't bought before (or you might not even know what they are!) but it gets simpler and much cheaper! The 28 Day Weight Loss Challenge can be super cost effective!
If you're from a standing start in terms of exercise (as I was) go for options you're familiar with! Just try one or two videos and work your way up to adding more. Remember every little helps.
Any time you are struggling reach out to us all in the Facebook support group. We have all struggled at times and the support from the group will help you through. It always has done for me!
Sar wants to be healthy and happy rather than thin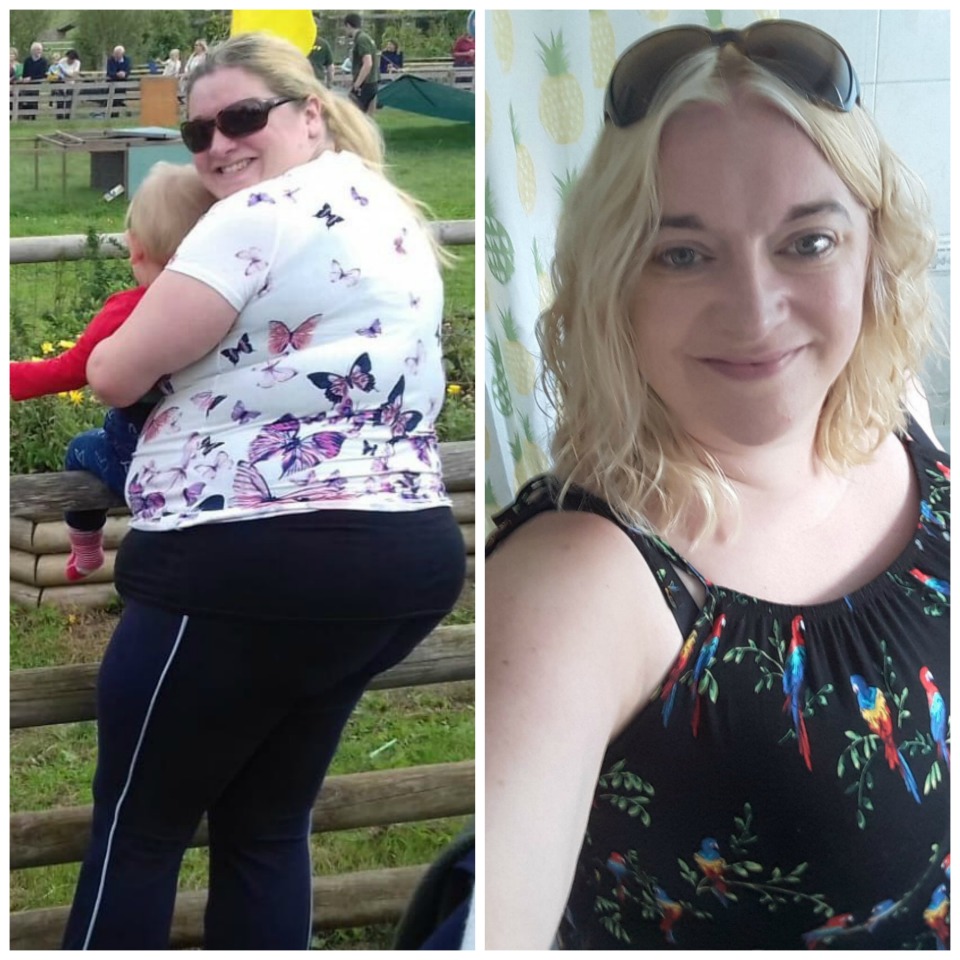 37 year old Sar is a mother of two who lives near Guildford in Surrey.
"In May 2018 I decided that enough was enough and I wanted to make a positive change for me and become a better role model for my children.
I haven't looked back since. It is the best decision I have ever made."
Sar has too many favourite meals from the 28 Day Weight Loss Challenge but for her, "the Mexican Lasagne and Choc Chip Banana Bread are definite addictions now."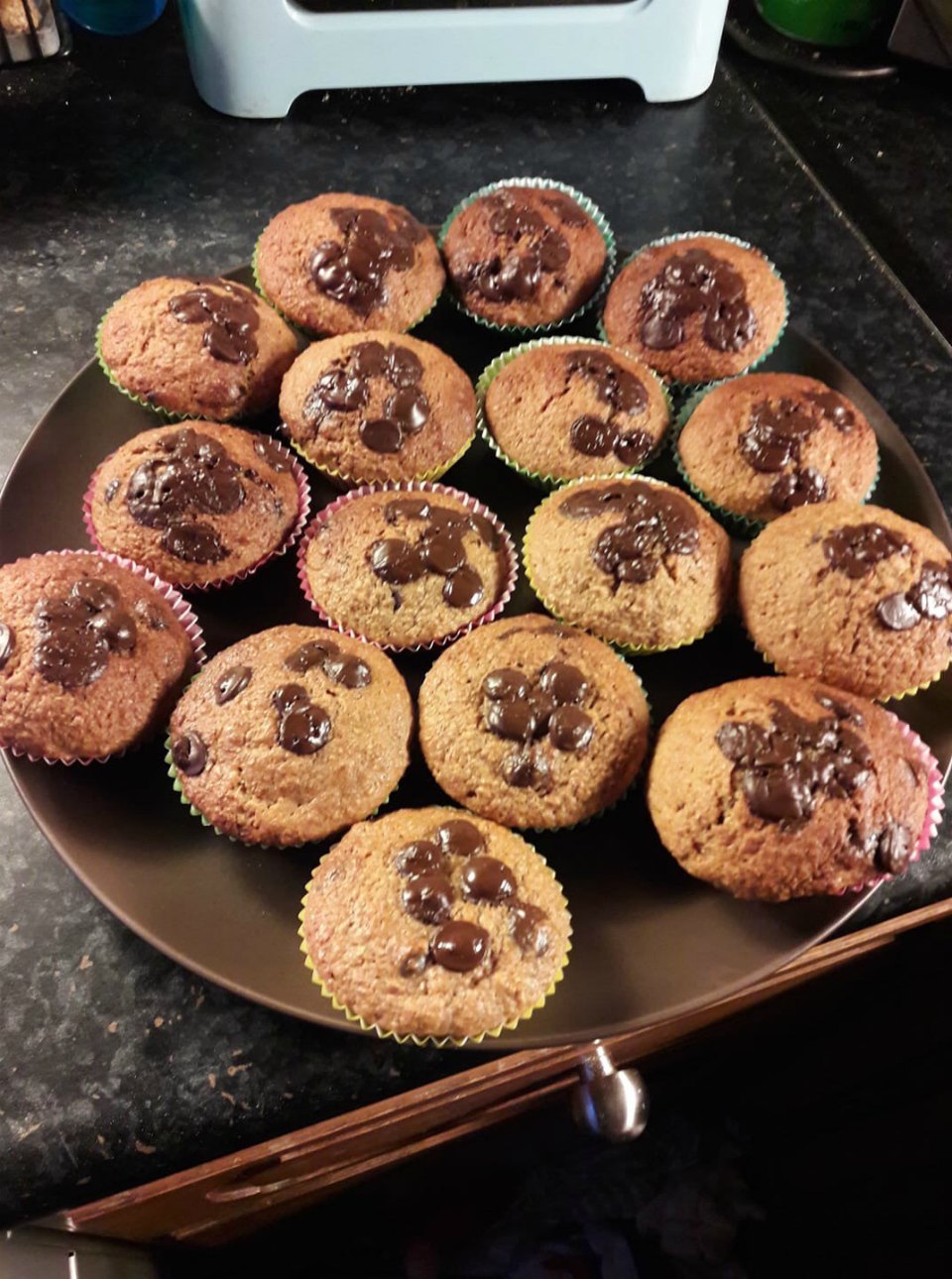 Sar is a stone down already and says she is now "fitting into clothes I had hidden away for years. I have dropped up to 3 dress sizes."
"The greatest thing about the 28 Day Weight Loss Challenge for me is that the women in the UK support group are the most amazing, positive, inspiring women I have ever known. If I can help just one person the way these women have helped me, I will feel like I am doing something great."
Sar's tips if you're new to the Challenge:
Take your time in the first week or so to familiarise yourself with the 28 Day Weight Loss Challenge app, recipes, exercise videos etc. It helps to not get overwhelmed by it all so I started by making a few healthy snacks from the app on the first week, a couple of healthy dinners and then full force from then. It is amazing how good you feel so quickly, even with just adding healthy snacks initially.
Take food guilt out of your way of thinking. Everyone has a bad meal, day, week (even month) but it does not mean you have to give up and that you are a failure. Just pick yourself up, dust yourself off and put it behind you.
Don't worry or rely too much on the scales. My scales have changed very slowly but the difference in measurements and progress photos are what makes the most difference and boosts the confidence so much.
Kate has become more positive and boosted her energy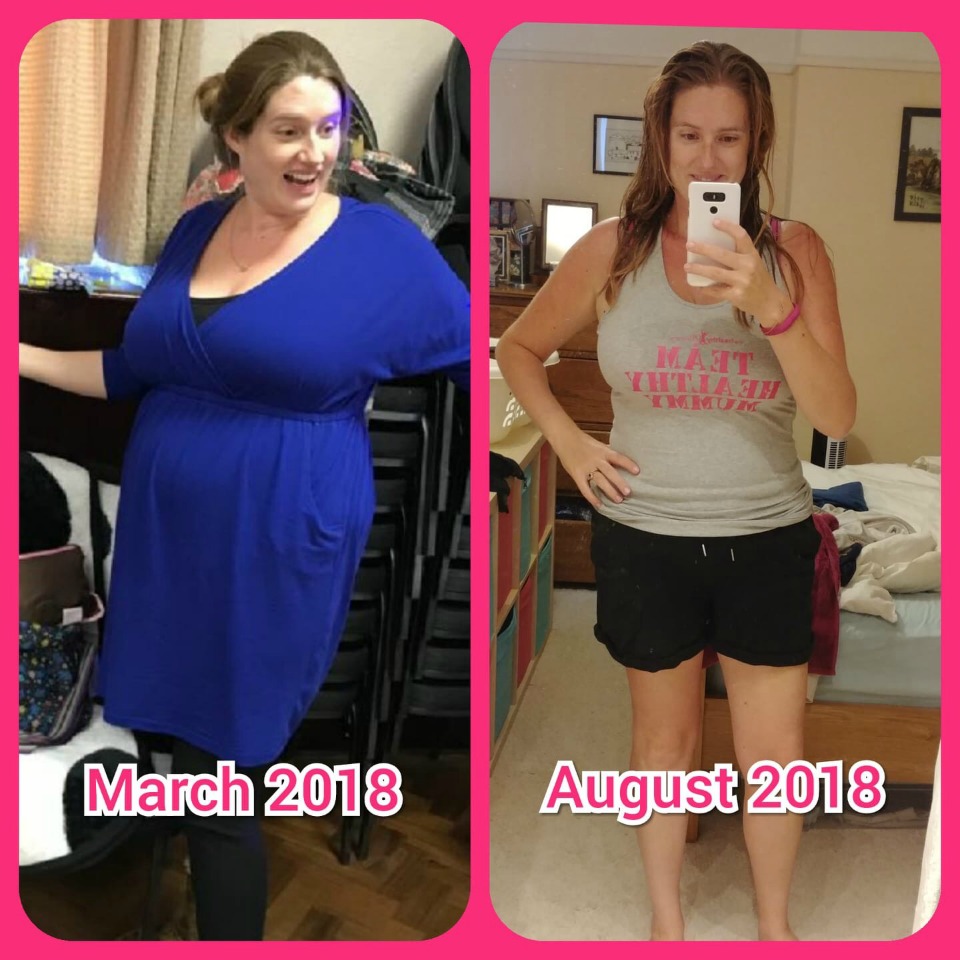 Kate is a mother of two living in Hertfordshire who describes herself as being "half-Australian-half-English and married to a Mexican."
Kate says that her life has changed for the better since starting the 28 Day Weight Loss Challenge. "Before joining The Healthy Mummy, I was really depressed and ashamed of my weight and this negativity and unhappiness made me grumpy and not the best mum/wife I could be.
Joining The Healthy Mummy has quite literally changed my life and my family's life for the best. I am more confident, more energetic, healthier and a better mother and wife! This obviously has a positive effect on my entire family!"
With six rounds of the 28 Day Weight Loss Challenge under her belt, she has a few favourite recipes including "the Baked Mexican Eggs for a fast, filling and healthy breakfast; the Chocolate Fruit and Nut Slice and the Peanut Bubble Crunch for snacks. Oh, and the Snickers Mousse!"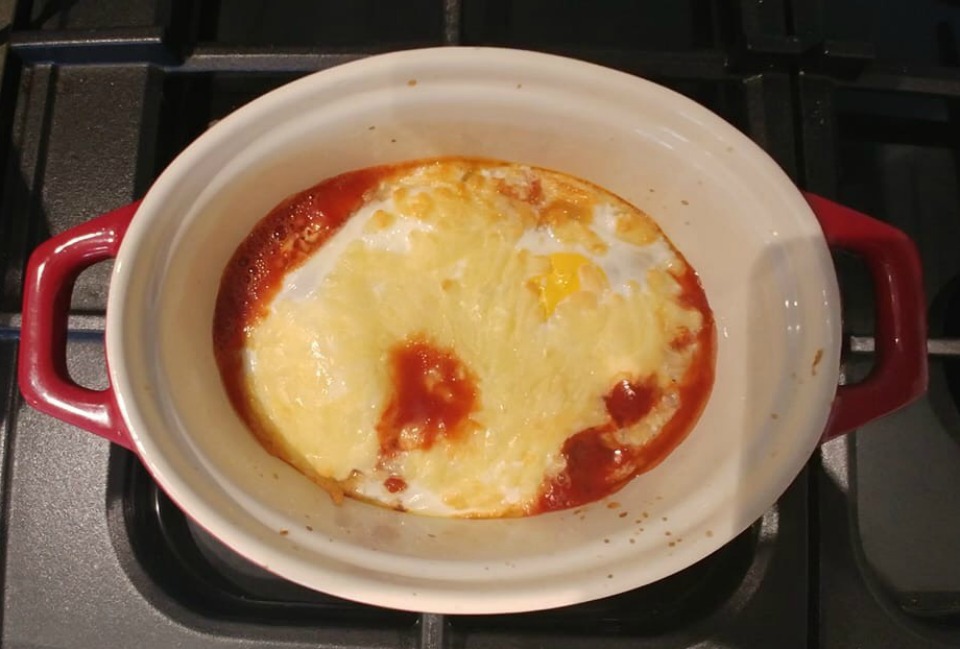 Already 2.4st down, Kate has gone from a size 18 to a size 14.
Her ultimate goal? "To lose an overall 4 stone and to fit comfortably into a size 12. I believe this is totally achievable with The Healthy Mummy!"
Kate's three tips to keep your momentum going:
1. Start small and make a conscious effort to be more active in your everyday life. Take the stairs instead of the lift, walk to the shops instead of driving, squat while making a cuppa. Implement little changes that you are sure you will be able to stick with. For example, for the first few days, increase your water. The following week, replace your old snacks with Healthy Mummy ones. Following that, add some Healthy Mummy meals to your weekly plan and maybe throw in a workout or two!
2. Make sustainable and realistic goals – it could be weight loss, measurement loss, fitting into a smaller pair of trousers – these will help you stay motivated as there is no better feeling than the feeling of achieving a goal!
3. ALWAYS have snacks on hand! Especially if you love to snack during the day or once the kids are in bed. I literally have a whole drawer in my freezer full of snacks from the 28 Day Weight Loss Challenge!
Charlie's weight doesn't hold her back anymore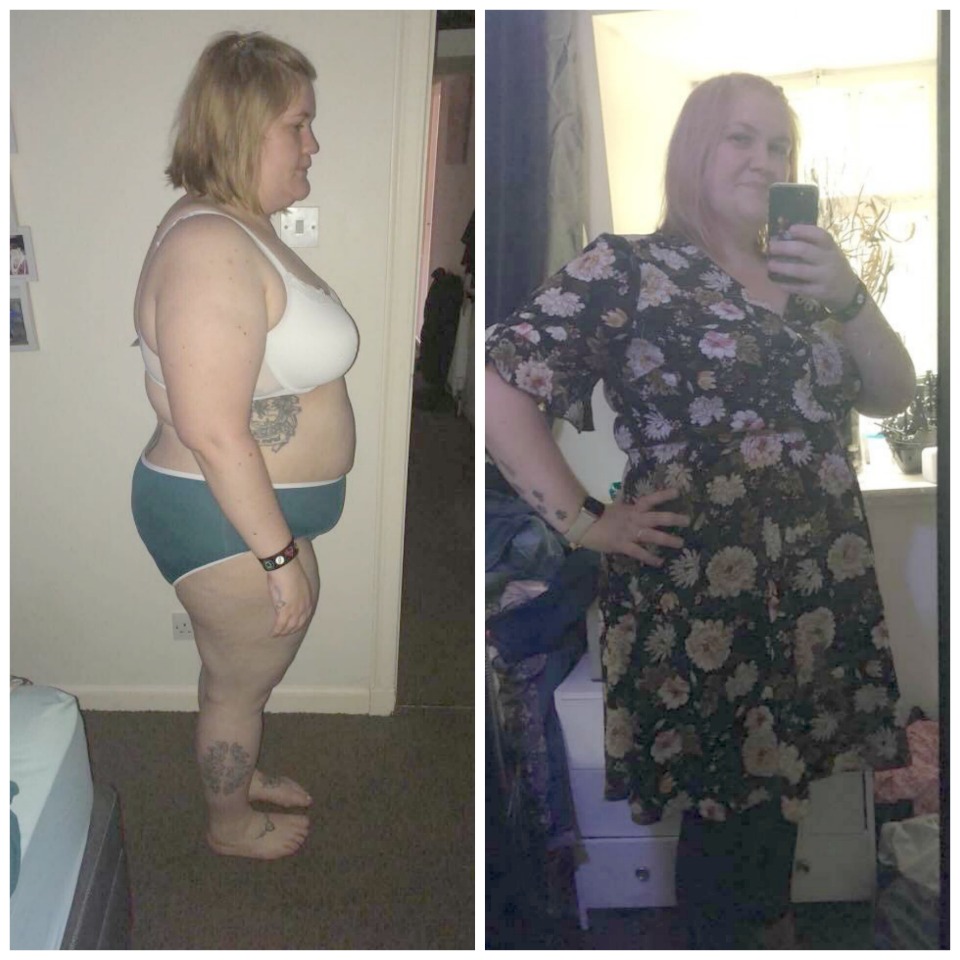 Charlie is a 34 year old mother of one living in Dumfries. Like many of the mums on the 28 Day Weight Loss Challenge, Charlie struggle to lose weight in the past, never able to keep off the weight she would lose.
"Then I found the Healthy Mummy. It fits my life so well – it really is a lifestyle change and not a diet. I'm doing the 28 Day Weight Loss Challenge to get myself fitter and healthier, I want to be around for my son as long as possible and I want to have as much fun with him as I can!"
Charlie doesn't want to let her weight hold her back anymore, and her goal is to drop a further 3 stone, which would take her back to her pre-pregnancy weight. She has already completed 3 rounds of the 28 Day Weight Loss Challenge. "After that, who knows?! With the Healthy Mummy anything's possible!"
Charlie's go-to 28 Day Weight Loss Challenge recipes are two that are a healthy version of a high calorie favourite. The Chicken Enchiladas and the Snickers Mousse – "it tastes like it should be incredibly naughty."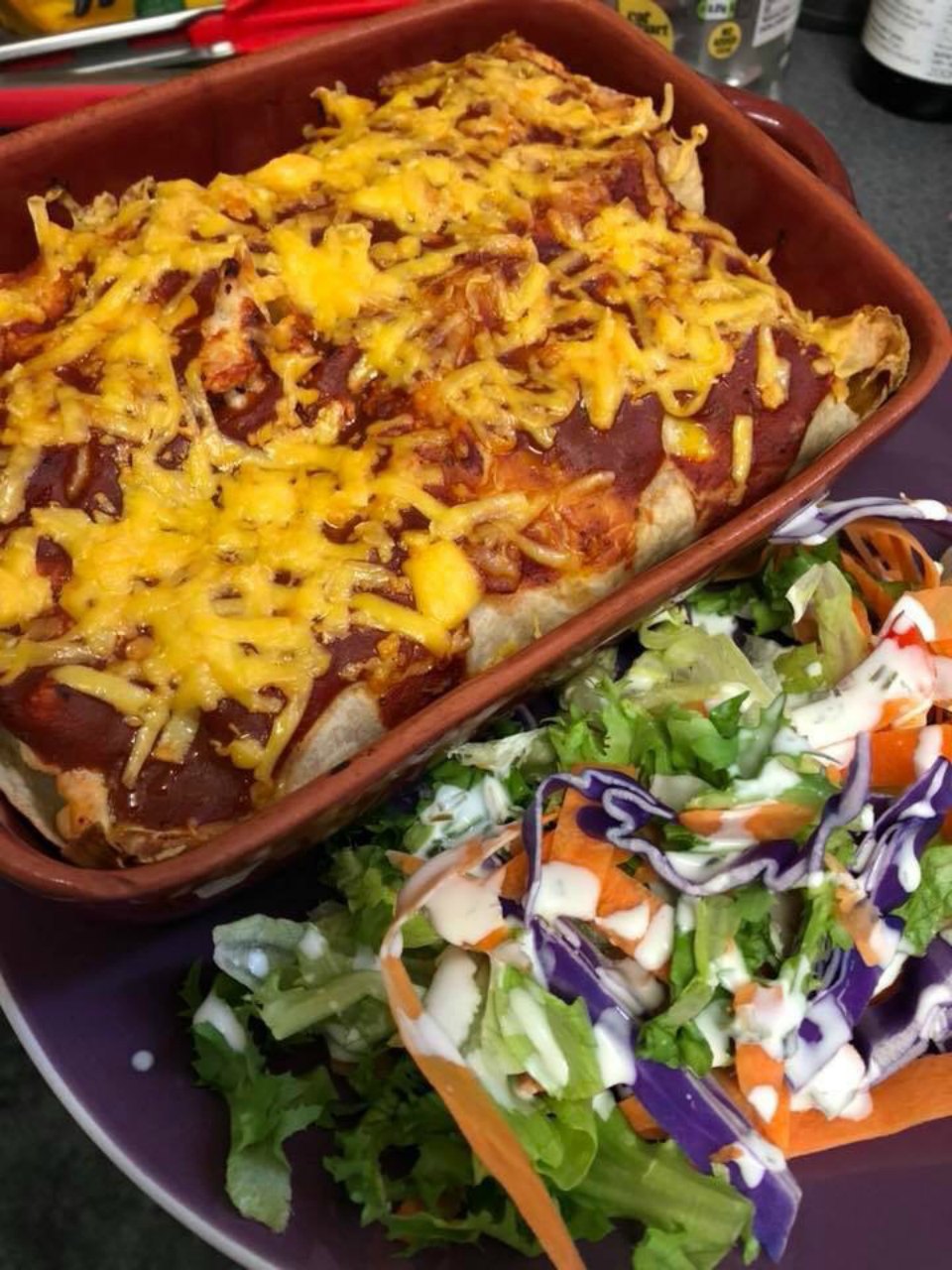 Charlie's tips to boost motivation:  
Take pictures, look back and see how far you've come. Whatever you do, don't rely solely on scales, they never tell the whole truth.
Try a new exercise or some Mind, Body, Breath from the app. Try and take some time to focus on you and why you're on this journey.
Remember that it is a lifestyle change and not a diet. If you have a bad day it's not the end of the world. Just pick yourself up and know that tomorrow is another day!
Vanessa is down two dress sizes already (and she's not done yet)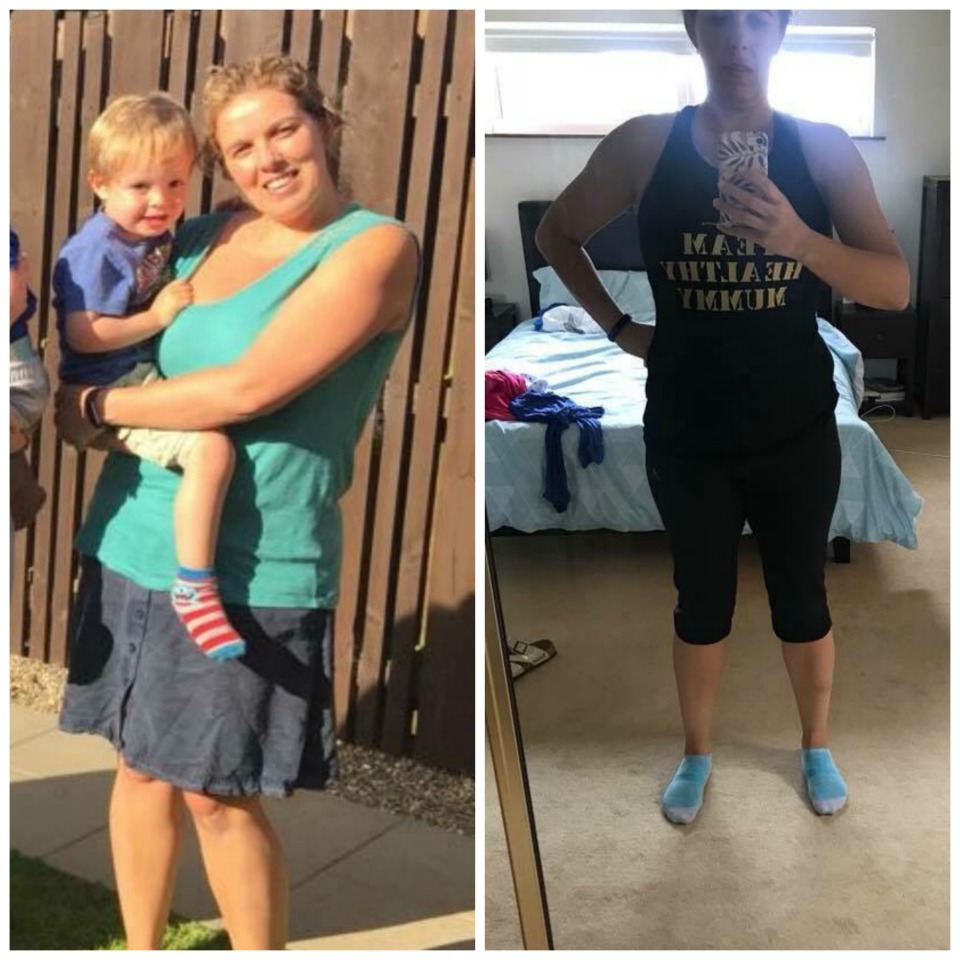 Vanessa is an Australian mother of 2 boys, living in Northern Ireland.
Since starting on the 28 Day Weight Loss Challenge 8 months ago, Vanessa has lost a stone, going from size 18 to size 14.
"The Healthy Mummy has given me so much body confidence, I even felt brave enough to wear a bikini on holiday in Spain. My goal is to get to size 12 and then review."
Vanessa says her favourite meals change every week, as there is so much variety. "This week it would be Moroccan Chickpea Stew and the Chocolate Weetabix Slice."
Vanessa believes it's all about consistency
Vanessa believes that it's what you do most of the time that matters, so don't feel bad if you slip up or eat something off the plan. "My top tip? Be consistent, that's what keeps the results coming. If you do go out for a meal, don't feel guilty, enjoy, it's a lifestyle and not a diet." 
Siobhan loves that this is a lifestyle change, not a diet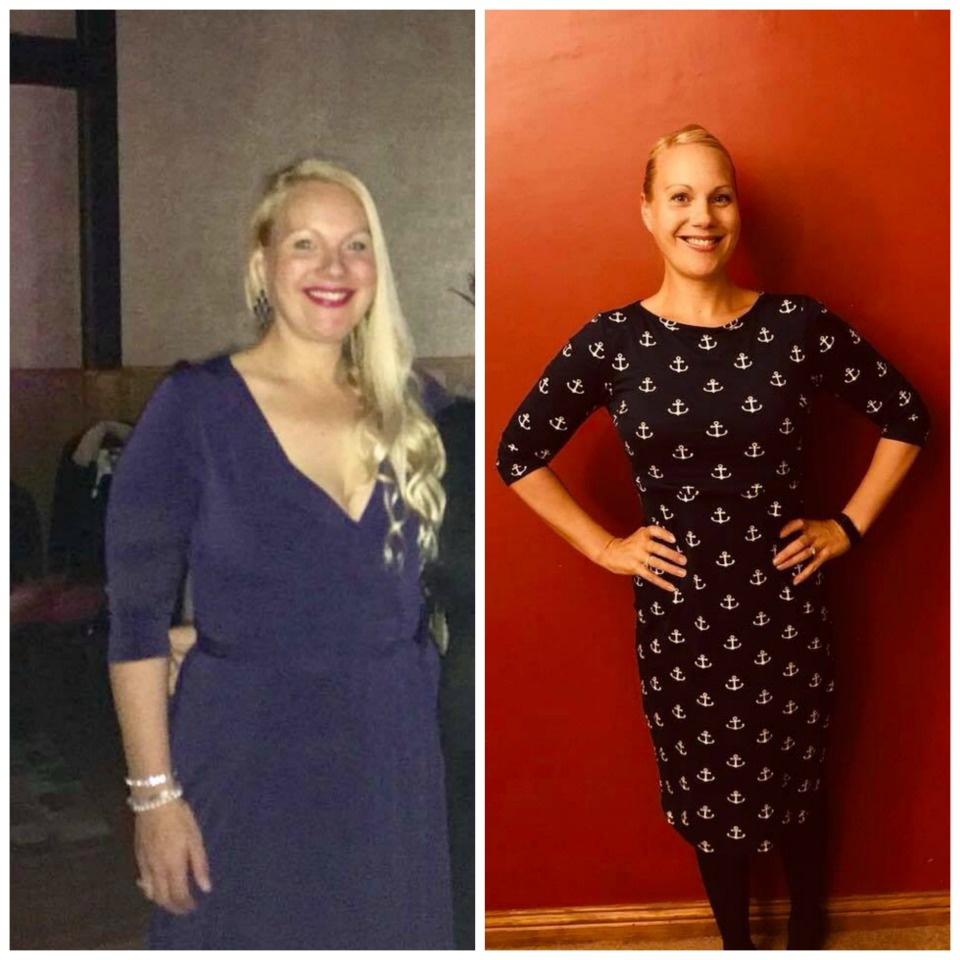 Siobhan is an Irish mother of two living in Glasgow. "After seeing photos of myself over Christmas I decided to start the 28 Day Weight Loss Challenge in January! I have lost just over 2 stone and 30 inches!"
Siobhan wants her family to learn the importance of food and exercise too, which is why she thinks the 28 Day Weight Loss Challenge is so valuable. "My goal now is to tone up and lose some more inches and then maintain!"
Siobhan loves the Peanut Butter Chicken and the Pad Thai. For snacks, she is loving the Snickers Mousse and Weetabix Slice.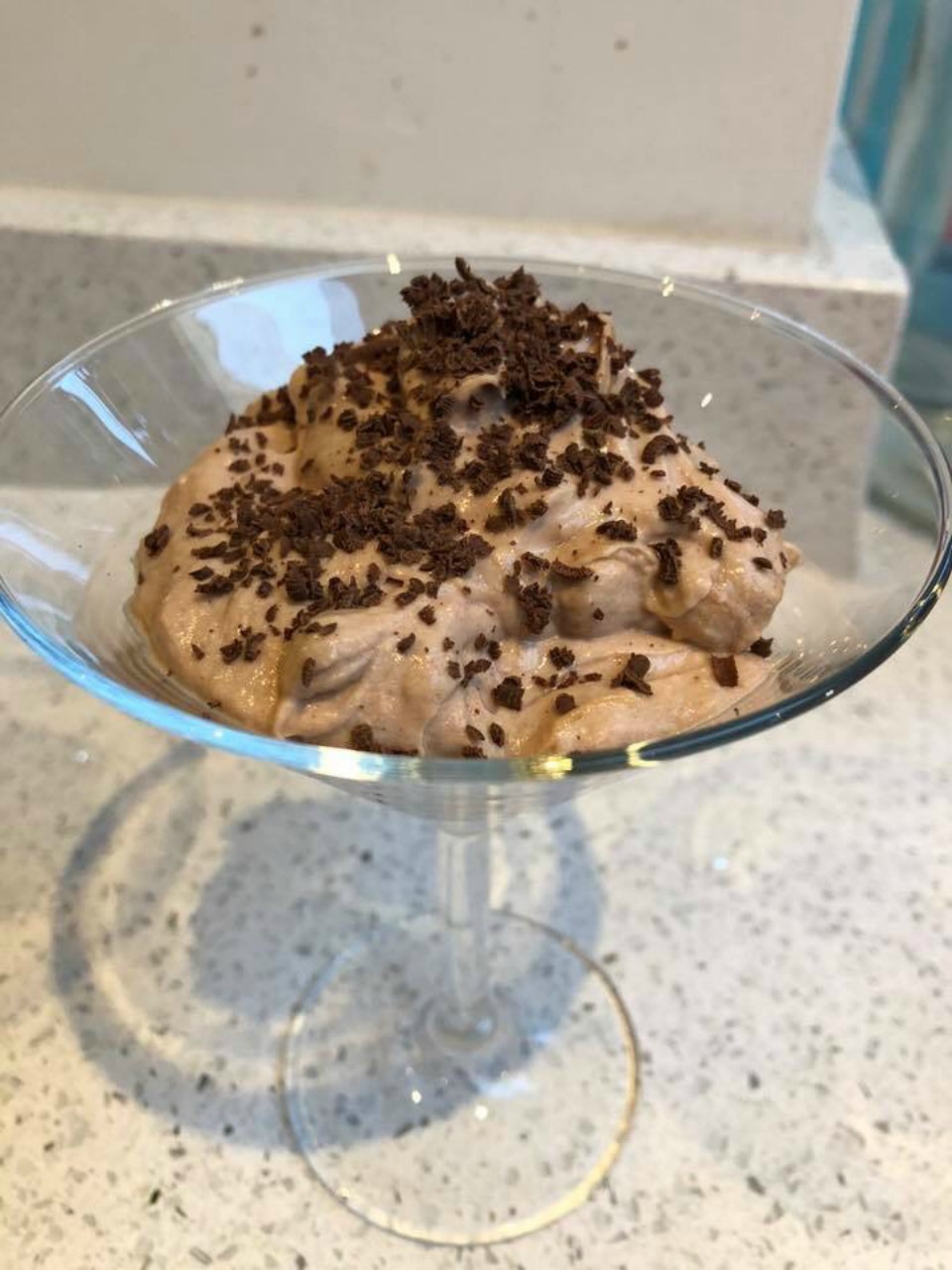 Siobhan's tips for everyday success:
Take your time, it's not a race. Get used to the app and cooking healthy meals. Make your snacks so they are there ready to grab!
Water water water. Make sure you're drinking enough, this is so important.
Move your body as much as you can, take the stairs, park the car further away, get squats in whenever and wherever you can! Try the tabata workouts, they're only 4 mins long and I promise you won't want to stop at one!
'The best decision'  says mum of four Lynsey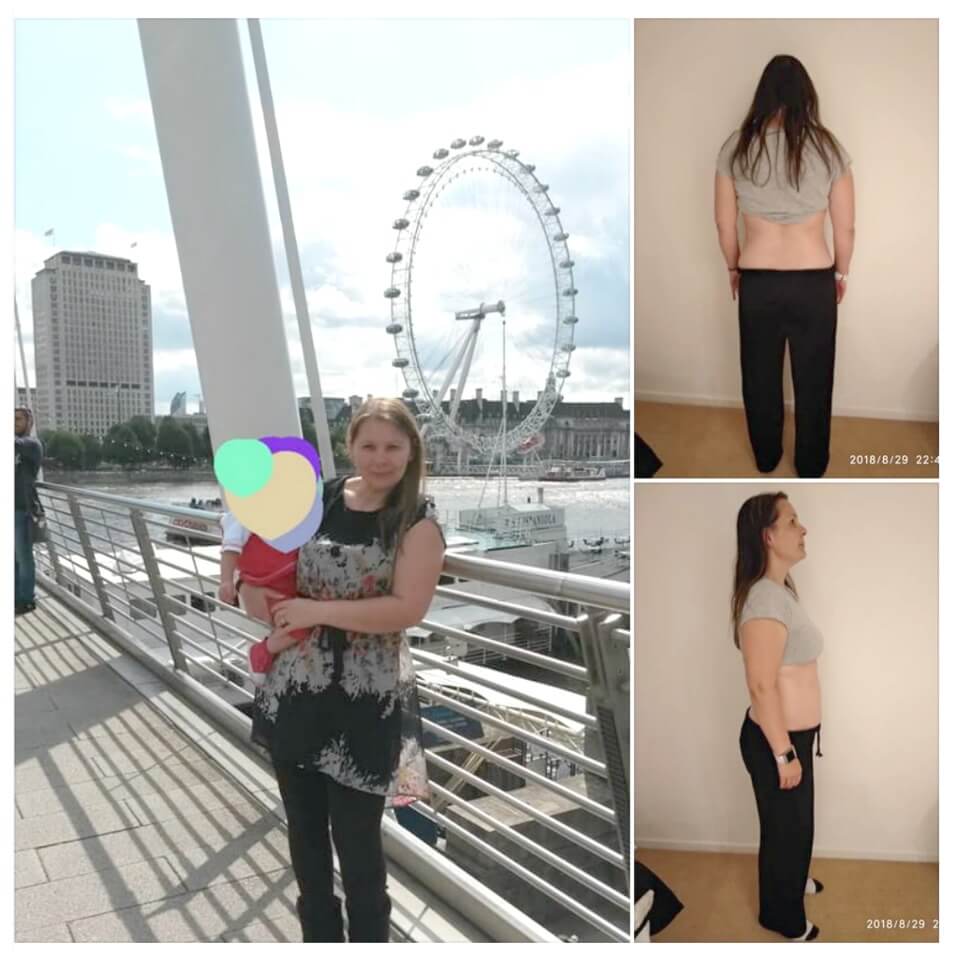 Lynsey lives in Milton Keynes with her husband and 4 children. Sienna 5 years, Luke 3 years and twins Kai and Jay are 16 months old.
Lynsey says, "I have had 2 C-sections so my tummy is my target area to improve. As you can imagine I am always on my feet running after my kids which helps greatly with getting my step count up daily.
I joined the 28 Day Weight Loss Challenge four months ago and I have loved every minute."
What Lynsey loves about the Healthy Mummy:
What's not to love? The recipes from the hub are delicious. I especially love the Weetabix Slice.
The workouts are fantastic when short of time.
"Joining the 28 Day Weight Loss Challenge was the best decision," says Lynsey,  "I am looking forward to sharing my journey with everyone."
Sarah loves ALL the meals she makes from the Challenge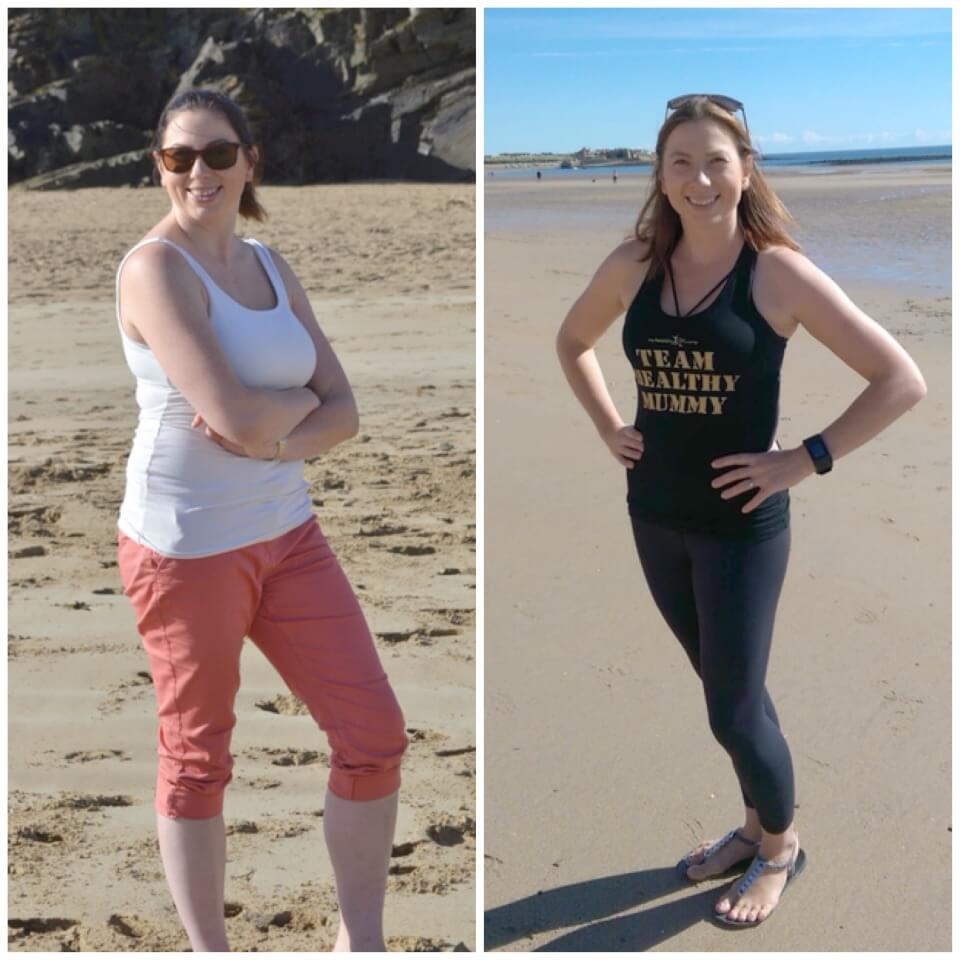 Mum of three Sarah lives in Holmfirth, West Yorkshire. She has been on the 28 Day Weight Loss Challenge for almost a year and absolutely loves the variety of food. "The majority of meals I try from the 28 Day Weight Loss Challenge make it to my favourites list." She is a fan of the Lemon and Garlic Chicken, the Healthy Carrot Cake Slice and the Healthy Mummy Smoothies for a quick and easy breakfast.
"Unlike other weight loss plans I have followed, I haven't hit the first hurdle and wanted to give up. I put that down to the empowering women in the Healthy Mummy UK Facebook group."
Sarah's top tips for success:
Don't see the 28 Day Weight Loss Challenge as a diet – this is a lifestyle change – nothing is banned or off-limits.
Look to the Facebook group for inspiration. There are so many inspirational women in the group and all are happy to answer any questions you have.
Get the family involved, life is so much easier when you only have to make one family meal! Get the children involved in everything from planning your meal plan to age appropriate preparation – mine love it!
Change your life like these ladies have with our 28 Day Weight Loss Challenge
If you are on a mission to tackle your weight and overhaul your health – then our Challenge can help!
Our Challenge includes:
28 days of at home exercise routines (no gym needed) – with video instruction
New CHALLENGE THEME each month – so you'll NEVER get bored
Customisable and breastfeeding friendly meal plans
Time-efficient exercises for busy mums – under 30 mins
Challenge combines Pilates exercises with interval and circuit training (HIIT)
Suitable for basic to advanced fitness levels
Home to thousands of EASY-TO-MAKE recipes!
Find out more of join the 28 Day Weight Loss Challenge here.
Want a sneak peek at some of the meals, snacks and exercises from the 28 Day Weight Loss Challenge?  Check out our FREE recipe packs HERE.