When the weather is warm, the last thing you feel like doing is turning on the oven to make a healthy snack.
That's why we have pulled together FOUR of our favourite NO BAKE recipes for healthy slices that you and the family will all love!
Recipes like this are the basis of our 28 Day Weight Loss Challenge – we want to make it easy for mums to eat well without spending too much time cooking.
Which one will you try?
Healthy and chewy coconut oat cereal bars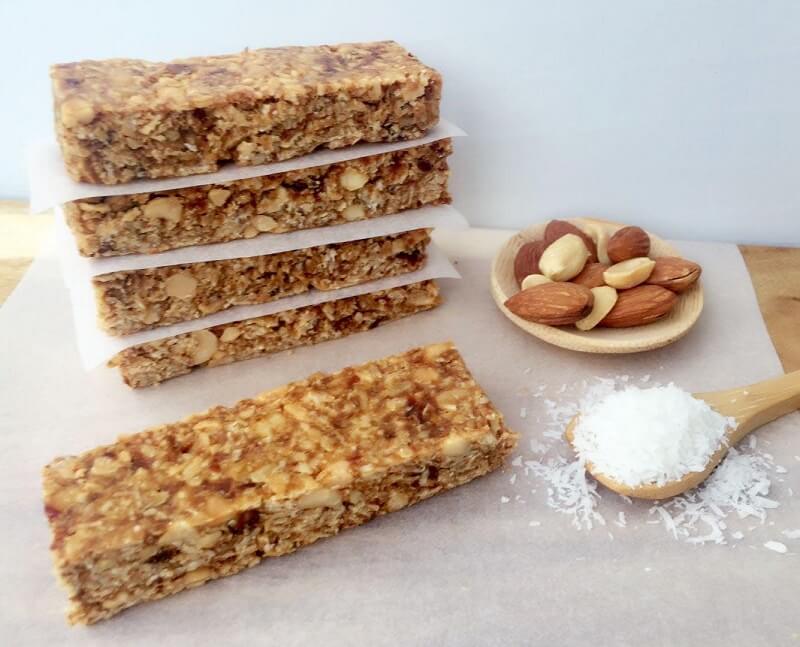 These delish muesli bars are the perfect grab and go snack and can be eaten raw or baked in the oven.
Check out the chewy coconut oat cereal bar recipe here.
Healthy No-Bake Choc Banana Fudge