We've all been in that dilemma about what to bring with you to a social gathering. The easy option is a bag of unhealthy crisps, or cheese and crackers, but these snacks aren't healthy choices while on a weight loss plan such as the 28 Day Weight Loss Challenge.
Cassie McKay has found the perfect snacks and desserts to make and take with you when you're going over to a friend's summer party. Best of all they are all HEALTHY and from the 28 Day Weight Loss Challenge.
"I've put together this list of snacks, salads and desserts that are easy to prepare and would be great to take to a party – even if you haven't been asked to bring a thing," she says.
"With summer here, it can be busy and thinking of what to take can be tough- so I've done the thinking for you."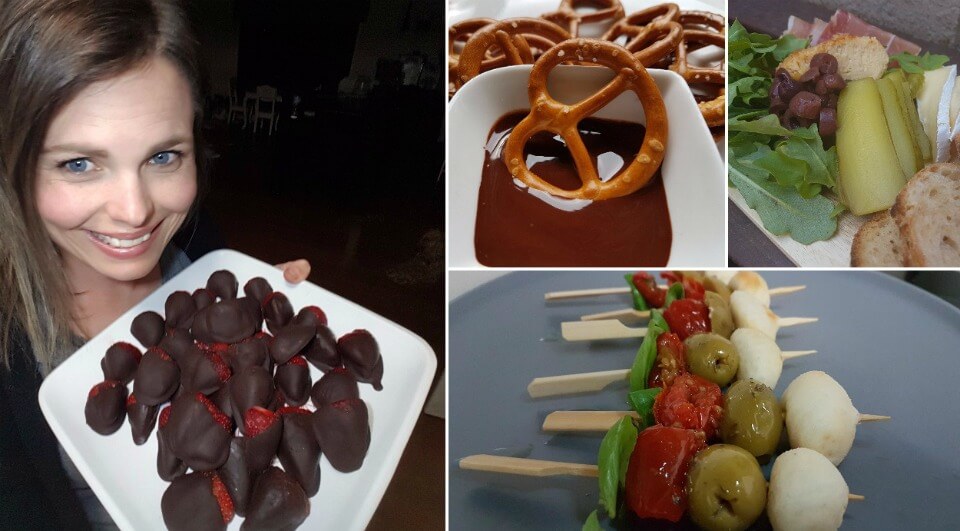 12 dishes and desserts to take to your next summer party
"The weather is warming up and summer is here – so it is inevitable that you will be invited to BBQs and other social gatherings where you may be asked to bring a plate of food," says Cassie.
"It also means that temptation will be everywhere. Social gatherings are a weakness of mine. I start out strong, then start picking and don't stop eating until it is time to go home.
"I know I don't want to undo all of my hard work this summer, so I will be taking healthy food to share. Who knows, I may even convert a few people to join the 28 Day Weight Loss Challenge along the way!"
1. Antipasto platter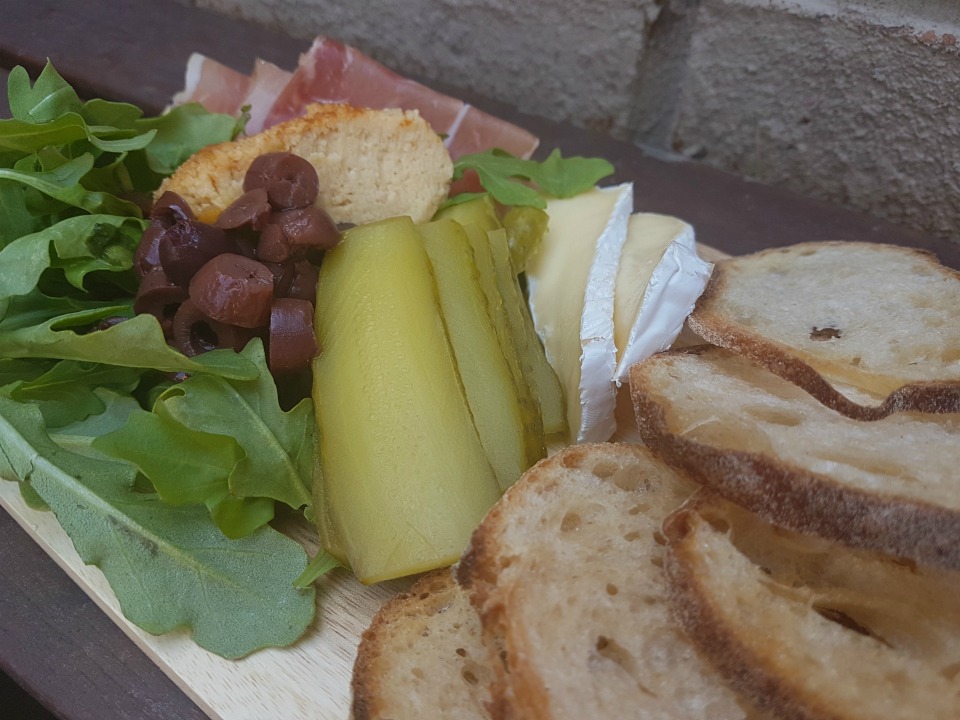 A really simple way to put together a wholesome lunch is by creating a mixed platter like this one. It includes a little bit from each of the main food groups to ensure you are getting all the nutrients you need. These are all the rage at the moment and oh so easy to prepare.
You can find the recipe for this on our 28 Day Weight Loss Challenge.
2. Sun-dried tomato gnocchi stacks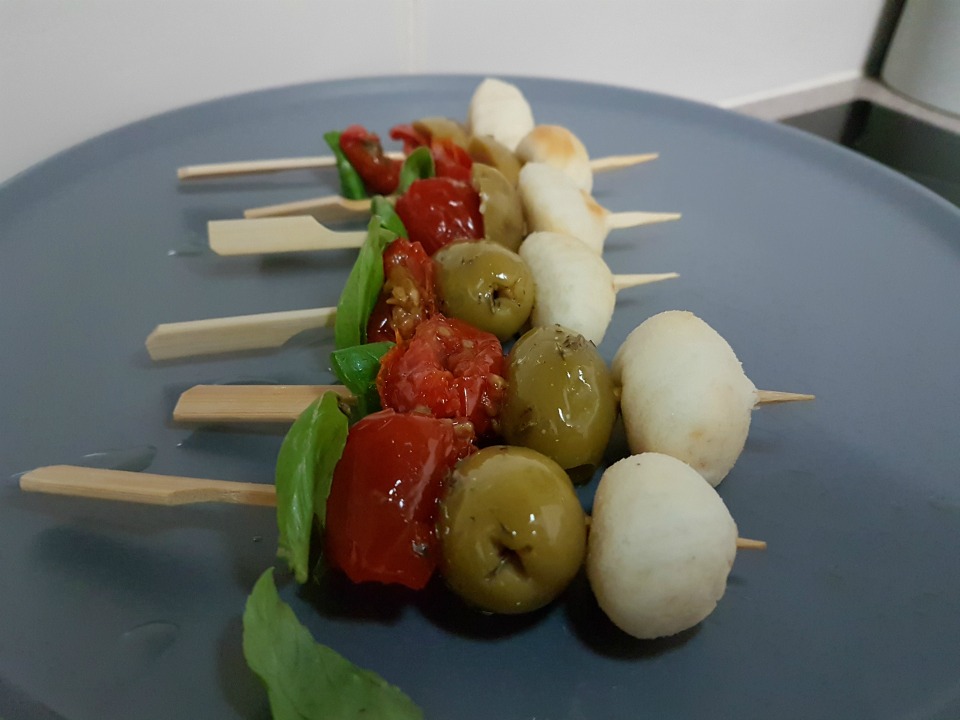 This recipe is a great healthy snack for entertaining friends or taking to a summer party or barbecue.
You can find the recipe for this on our 28 Day Weight Loss Challenge.
3. Savoury pikelets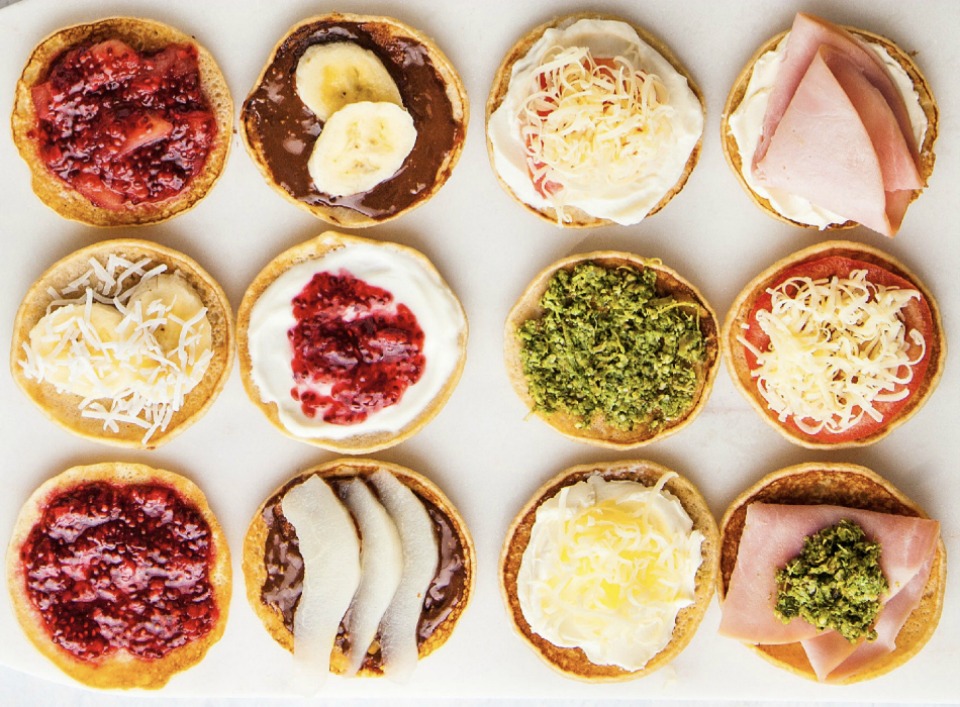 Not only do these look great but by making them small they can easily be eaten with one hand. Get the recipe for Pikelets with Smoked Salmon from the 28 Day Weight Loss Challenge. From there you can adjust toppings to your heart's desire.
4. Mexican layer dip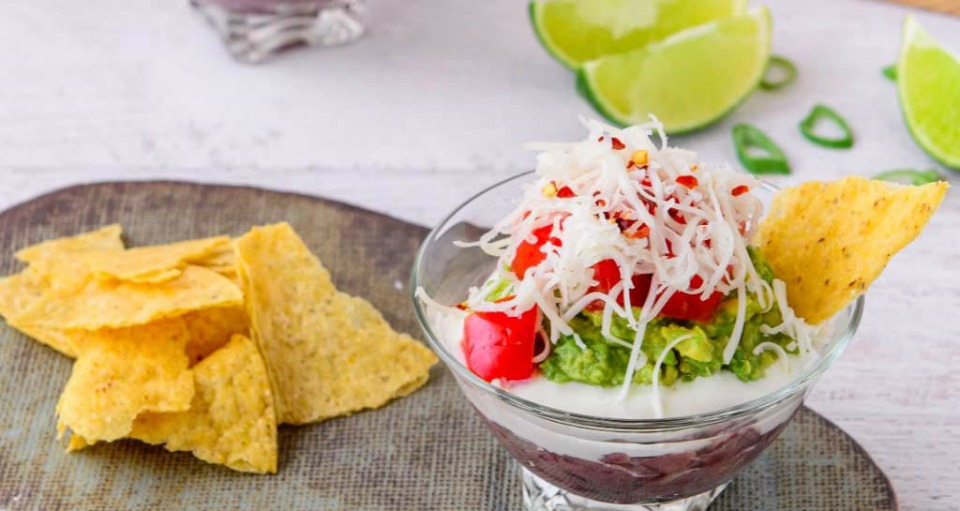 This can be served on a platter with rice crackers, plain corn chips and/or veggie sticks. Everyone will be begging you for the recipe. Find this recipe in the 28 Day Weight Loss Challenge.
5. Veggie packed sausage rolls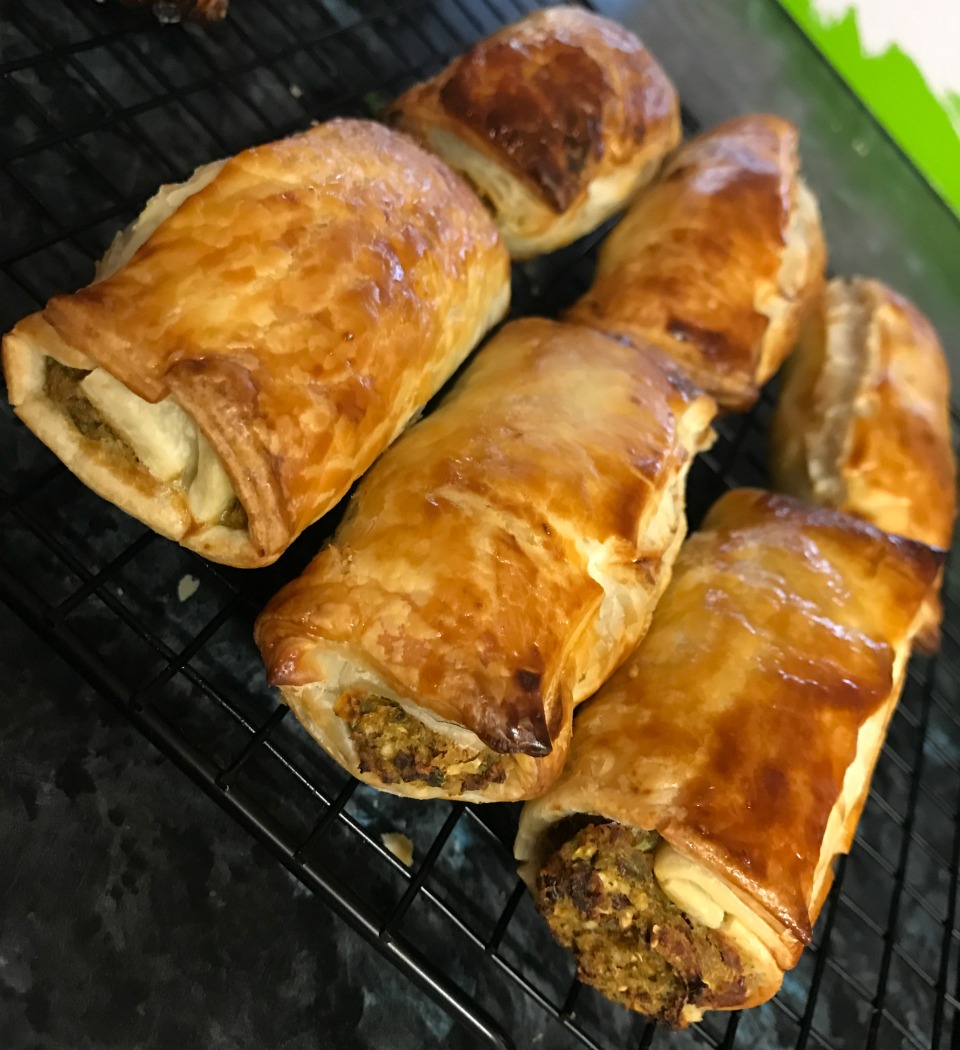 Sausage rolls are always a hit at a party. They can be eaten hot or cold. Nobody will even know they're getting a serve of veggies. These sausage rolls can be found in the recipe hub for the 28 Day Weight Loss Challenge.
6. Chickpea, spinach and pumpkin salad
This simple 28 Day Weight Loss Challenge salad recipe makes it easy to get up to your recommended 5 serves of vegetables a day, but the best part is that it tastes amazing.
7. Marinated skewers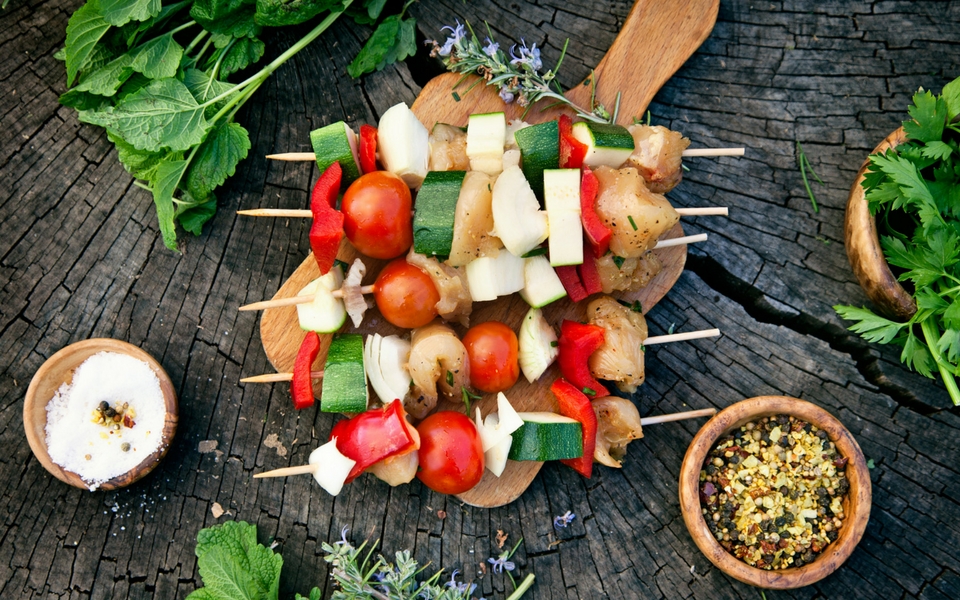 If you're headed to a barbecue, prep these before you go and have the host cook them to share. 
Fish can often be a challenge with children and husbands. Turn that challenge around with some easy, delicious marinated fish or prawn skewers that are a hit with family members of all ages.  Try the Prawn Skewers from the 28 Day Weight Loss Challenge.
8. Peanut bubble crunch
The kids will go crazy for this dessert… just don't tell them it's healthy! 
9. Bliss balls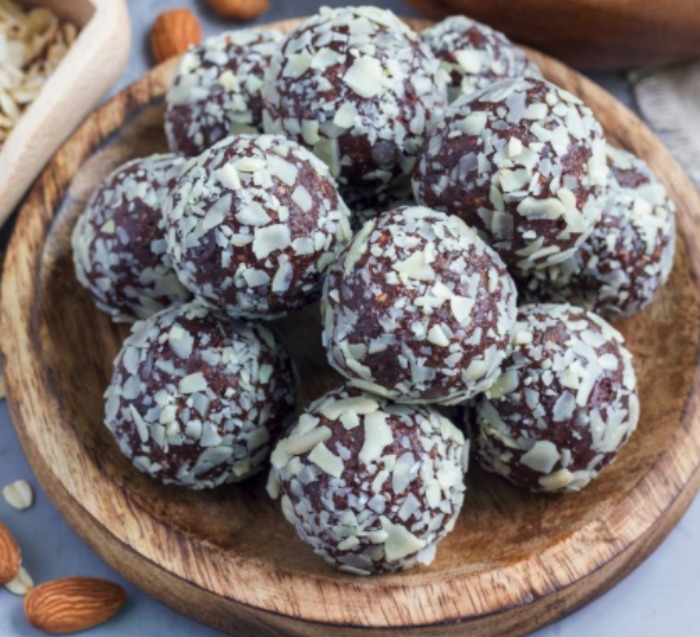 These would be great packaged in a cute jar as a thank you gift to the host. Not only can you make these cute bliss balls without turning on the oven, they're also a fabulous, weight loss friendly healthy sweet treat, especially good if you're following the 28 Day Weight Loss Challenge.
10. Weetabix slice
This wouldn't be a list of top recipes without it! It's totally yummy and full of guilt-free chocolatey goodness.
11. Chocolate dipped strawberries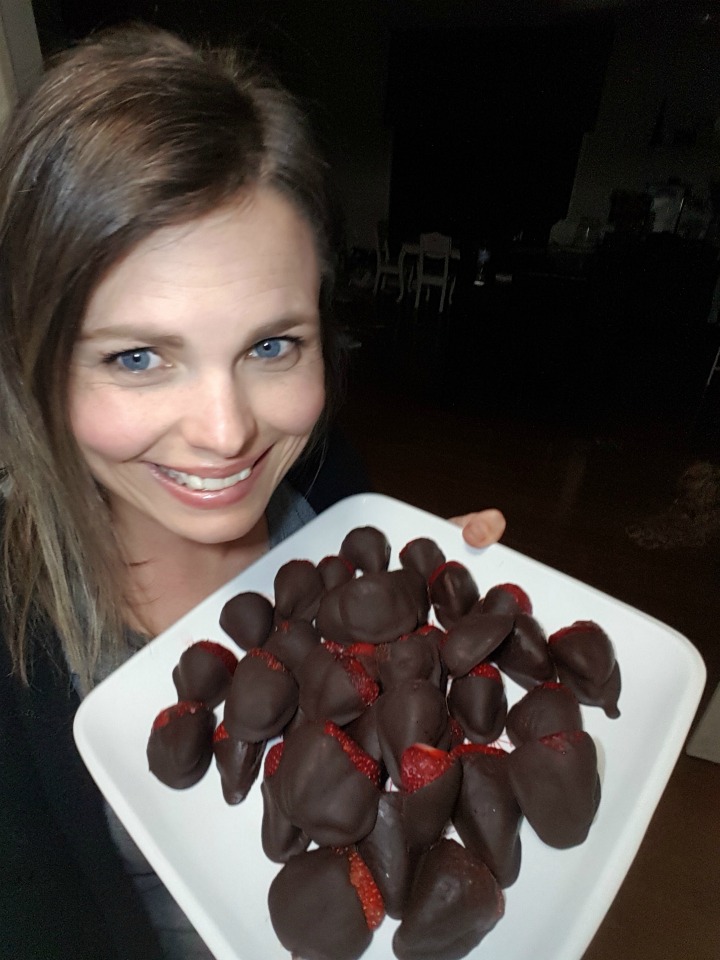 These are easy to prepare are low in calories but taste so indulgent. Read the how-to on the recipe hub for the 28 Day Weight Loss Challenge.
12. Pretzels with chocolate dipping sauce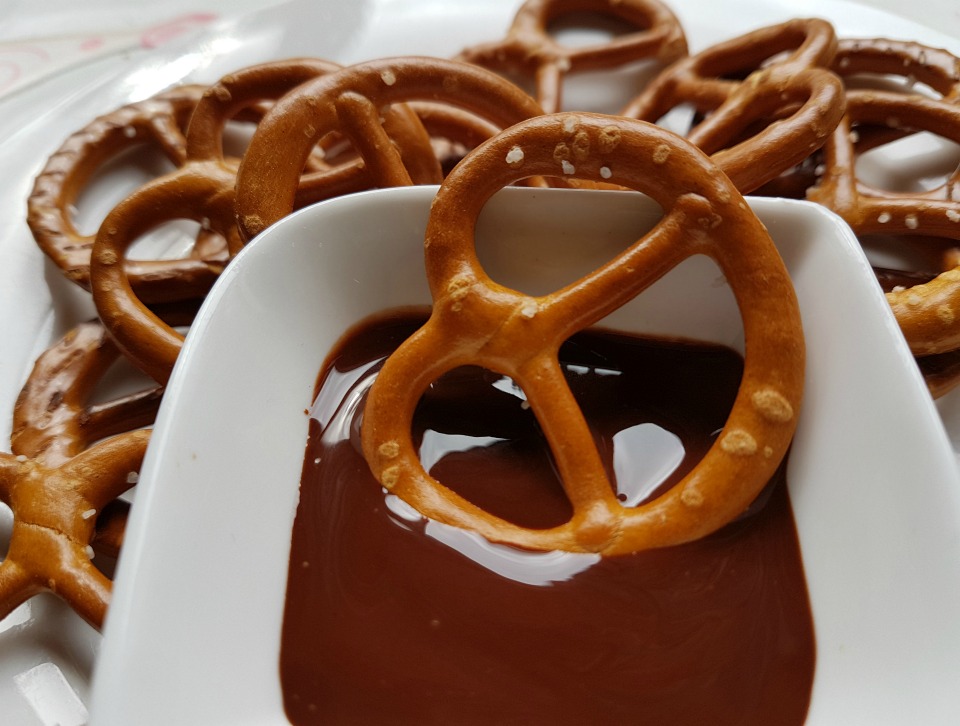 This is a match made in heaven! A super quick treat with a taste of savoury and sweet. The kids will love these, and the recipe is available for 28 Day Weight Loss Challenge members.
Cassie's 1.8st weight loss story
Cassie says she no longer has to fake confidence, she has it for real now! Here's how this mum lost 1.8st through the 28 Day Weight Loss Challenge  by learning to make time for herself!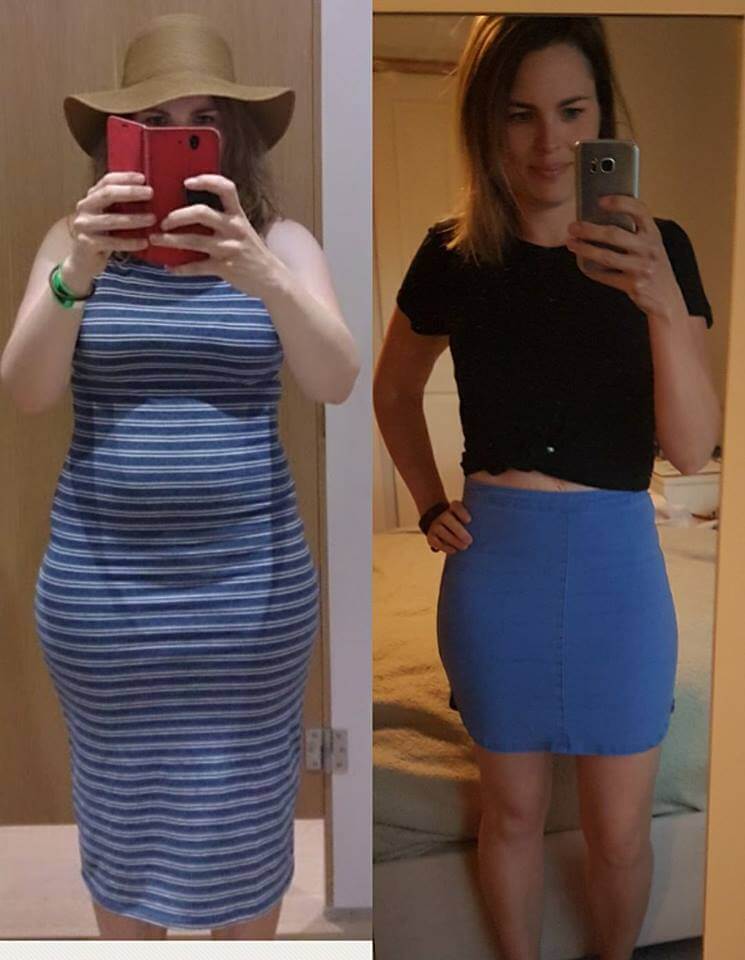 No fake confidence here!
There is one year between these photos and Cassie has been following the 28 Day Weight Loss Challenge for 10 months. And in that time, 1.8st is GONE!
And to say this mama is excited is an understatement!
Cassie bought the dress on the left on holiday in November last year but she only wore it out with layers of control underwear and a long top over it.
She says, "I knew my body wasn't where I wanted it to be, but I was doing everything I could to embrace it."
"This body had carried and nourished two babies and had endured a c-section and hip surgery. I was a busy mum giving everything to my family. I wanted to be body confident but it just wasn't happening." 
Since then, Cassie has learned to find time for herself. And while life still gets a bit hectic for her as a busy mum, she says she's blossomed by finding that time.
"Time to nourish my body, time to exercise, time to get my hair and eyebrows done, time to see friends, time to meditate and time to reflect." 
"I don't have to fake confidence anymore – it is shining out from within me."
So would Cassie recommend having some me-time? DEFINITELY!
"It doesn't have to be hours a day. Start with a few minutes and take it from there. Trust me- you'll be pleasantly surprised." 
Are you ready to kick-start your weight loss?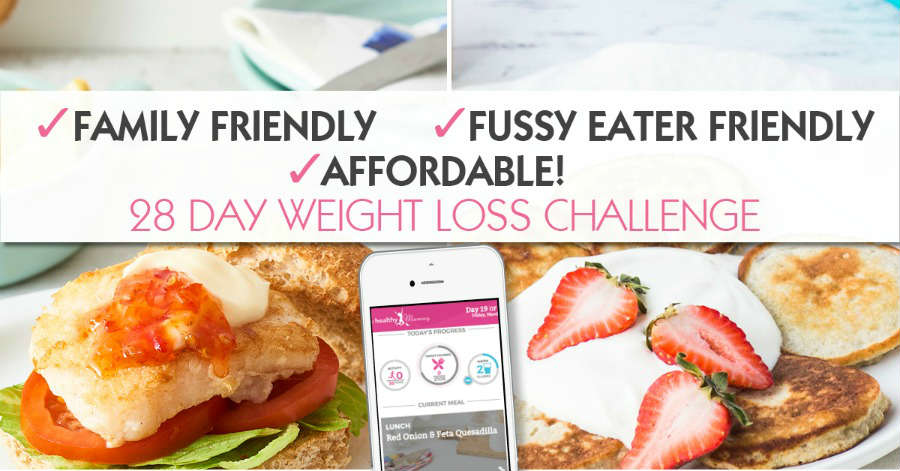 Want to shift your baby weight but feel like you have NO TIME in your day to exercise and eat healthily? That's where the Healthy Mummy's 28 Day Weight Loss Challenge can help.

Our Challenge entails: 
28 days of at home exercise routines (no gym needed) – with video instruction
Customisable and breastfeeding friendly meal plans
Time-efficient exercises for busy mums – under 30 mins
Challenge combines Pilates exercises with interval and circuit training (HIIT)
Suitable for basic to advanced fitness levels.
Home to thousands of EASY-TO-MAKE recipes.
To find out more about joining the 28 Day Weight Loss Challenge for £1 click here.
PLUS – connect with THOUSANDS of other mums on the 28 Day Weight Loss Challenge by joining our free support community here.
Want to try some of the amazing food on the 28 Day Weight Loss Challenge but not sure if it will suit you and your family? Check out our FREE recipe packs here.