The 28 Day Weight Loss Challenge comes with our 6 HIIT instructional workouts. PLUS you will have access to over 350 workouts within the 28 Day Weight Loss Challenge App – including pilates, Tabata, Boxing, DanceFit, Fat Burner and more.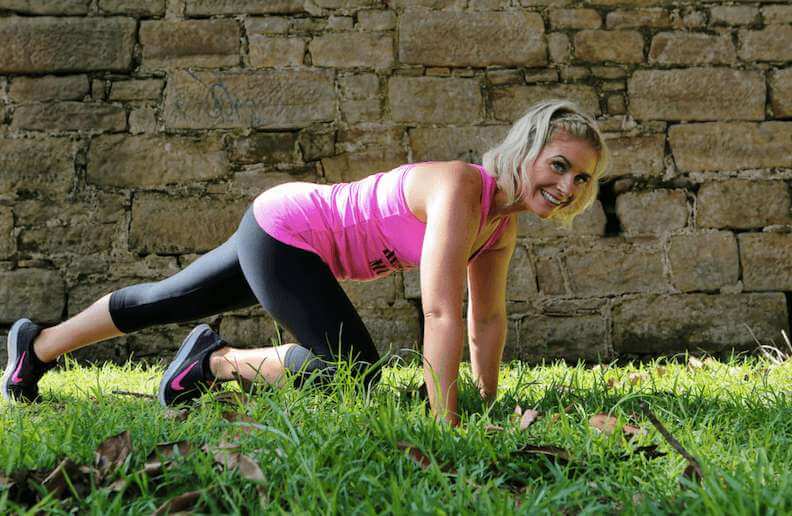 WHAT IS HIIT?
HIIT involves short bursts of intense exercise alternated with low-intensity recovery periods. This type of training gets and keeps your heart rate up and burns more fat in less time. As such it is one of the most effective ways to exercise.
Our HIIT workout range from 10 to 30 minutes in duration. Despite how short the workout is, it can produce health benefits similar to twice as much moderate-intensity exercise.
In addition, there is a great and surprising range of other benefits which show that high intensity interval training is the way to go for busy mums who are especially short on time.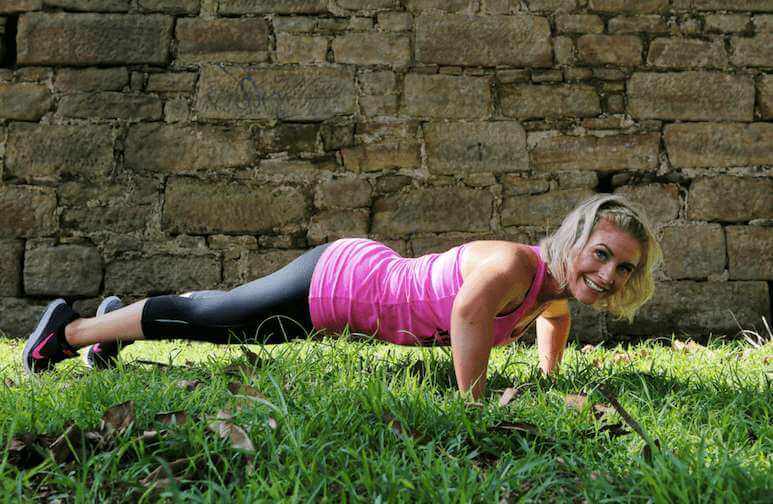 HIIT THE SPOT: THE BENEFITS OF INTERVAL TRAINING
Burn a lot more calories in a shorter amount of time:
✔ Your metabolic rate is higher long after you have finished your workout
✔ You burn more fat in one HIIT workout than in other types of physical activity
✔ Helps to reduce heart rate and blood pressure
✔ You can do it anywhere
✔ Great for all fitness levels
You can try one of our HIIT  workouts for FREE …. just check out the below:
More on the 28 Day Weight Loss Challenge
Did you know the 28 Day Weight loss Challenge can help you lose up to 8 – 13lbs a month thanks to its weekly meal plans, nutrient-dense recipes, workout videos and daily exercise planner?
The 28 Day Weight Loss Challenge has been able to help thousands of Australian mums hit their goal weight, shed the baby weight and overhaul their lifestyle.
On the Challenge you have access to over 350 exercises,  thousands of recipes, a weekly meal plan and HEAPS OF VIDEO WORKOUTS. The 28 Day Weight Loss Challenge is LITERALLY like having a PT in your pocket.
Learn more about the 28 Day Weight Loss Challenge.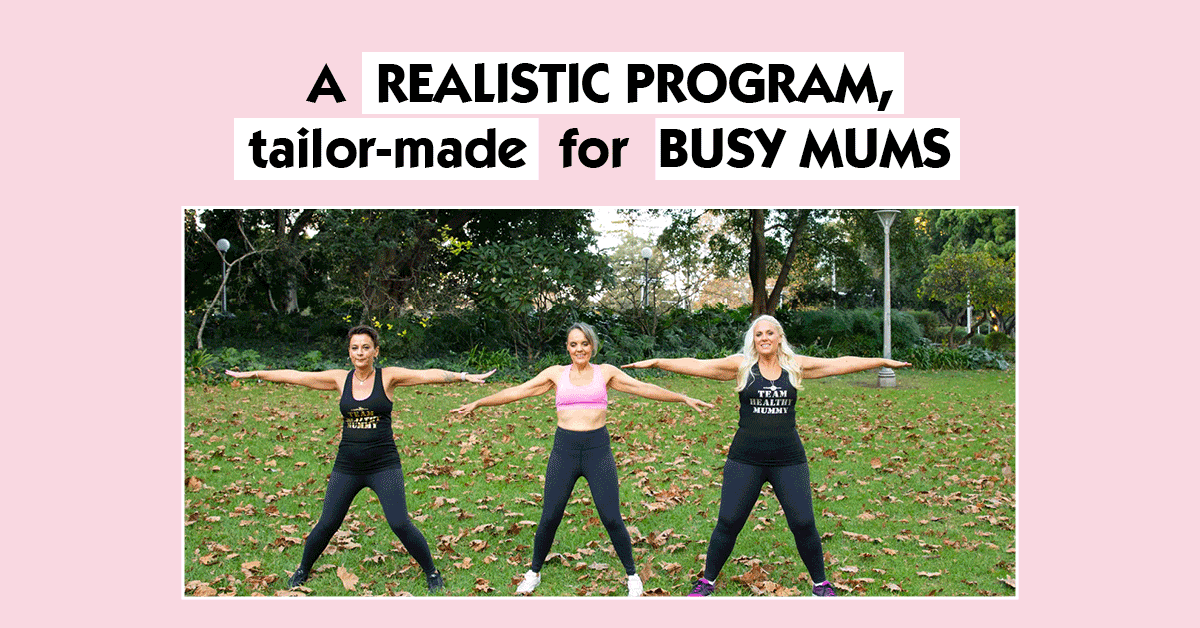 Three transformations that will inspire you to start your weight loss journey today
1. Lozzi

Lozzi started her weight loss journey with The Healthy Mummy almost four years ago. "I was 8 weeks postpartum and was the heaviest I had ever been."
Lozzi said she was weighing in at 11.3 st and felt tired, sluggish and weak. "I had seen all of these amazing Healthy Mummy transformations on Facebook and thought maybe this will work for me too?". That's when Lozzi purchased a Healthy Mummy Smoothie and the original 28 Day Weight Loss Challenge book.
"The weight came off consistently, but having Hashimoto's Disease it was slow. Just over a pound a week," Lozzi reveals. "I got down to 8.6 st, the lightest I had ever been in my life and I loved it. I felt good."
Lozzi is now working on her muscle tone and strength and is noticing different and new changes in her body once again.
2. Christine

Christine lost an impressive 6.2 st in 7 months and says, "consistency is key ladies."
Christine admits that before she had children, she wasn't enjoying life to it's fullest. Now, two children later and a new perspective on food and exercise she is feeling fabulous!
"The Healthy Mummy meal plans have changed my life and the way I think about food."
If you are keen to get a sneak peek of the 28 Day Weight Loss Challenge meals – download our FREE meal prep recipe pack.
3. Jenni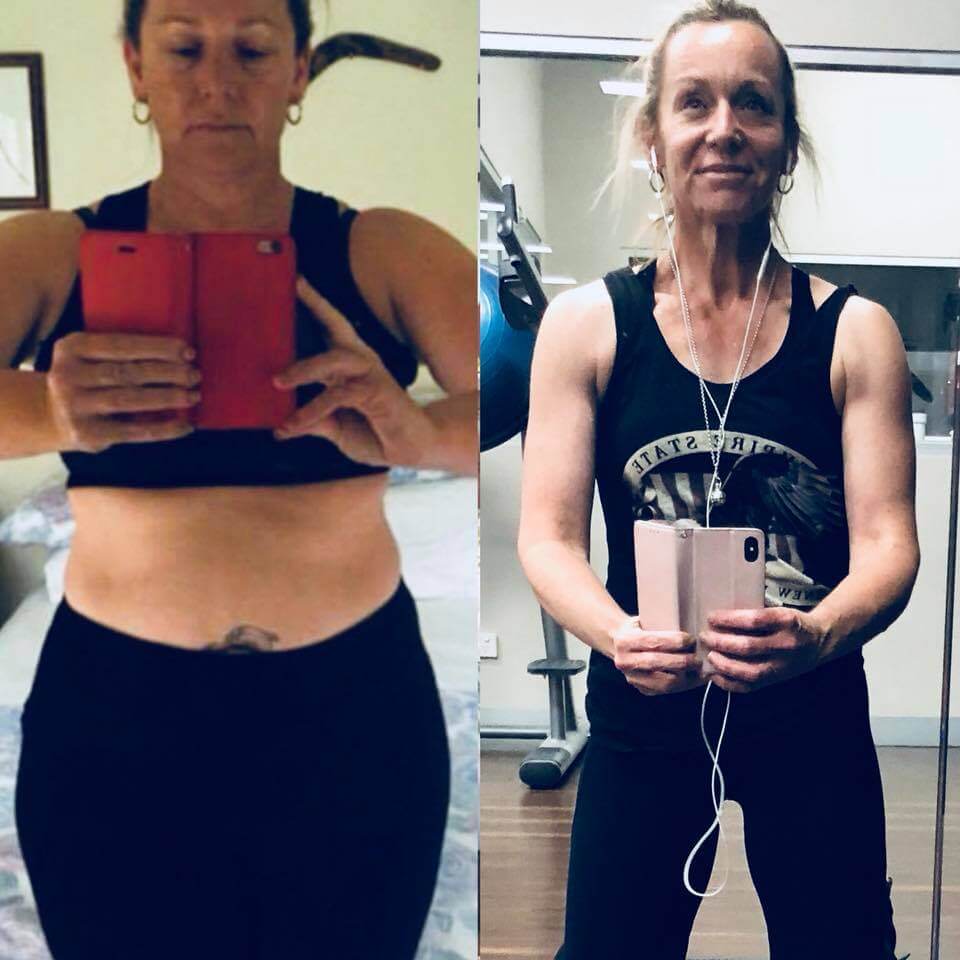 "The Healthy Mummy is life changing," Jenni says. In just 16 months this inspiring woman has lost over 5.1 st and has gone from a size 20 to a size 8.
"Physically and mentally I am in the best shape of my life and feel ready to take on the world," Jenni shares.
Jenni encourages mums to never give up on themselves or their weight loss journey and says, "when life gets tough, remember, so are YOU!"
Are you ready to be a Healthy Mummy? Join the 28 Day Weight Loss Challenge today.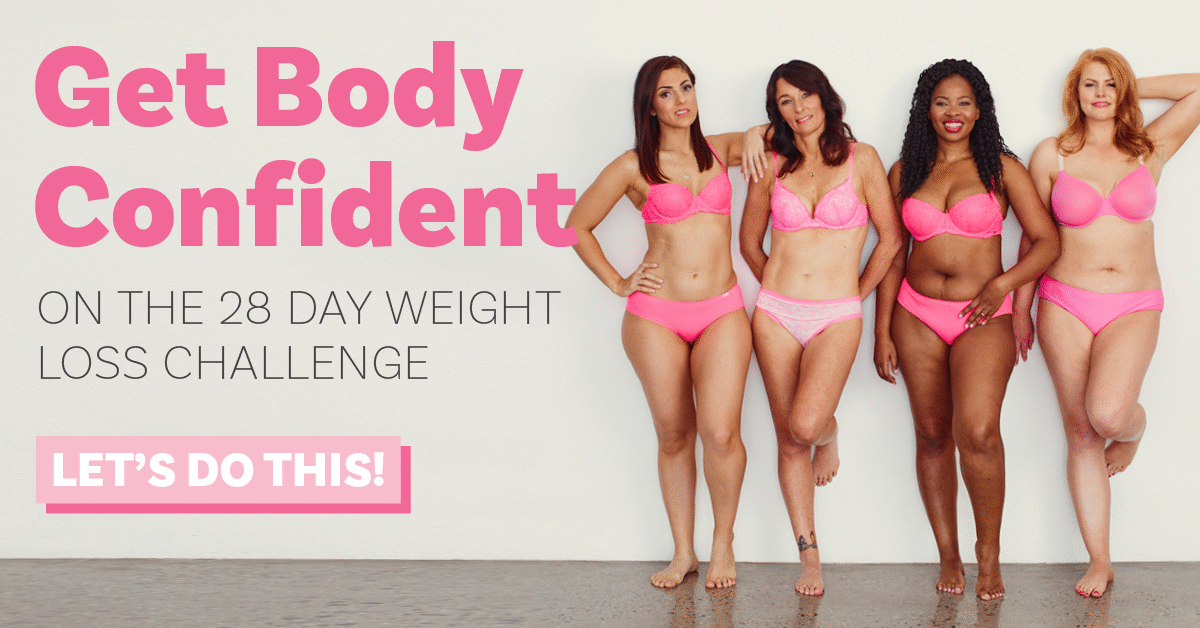 If you are wanting to lose weight and improve your energy – not to mention – help improve your overall health and wellbeing – our 28 Day Weight Loss Challenge is an awesome program to check out.
Our 28 Day Weight Loss Challenge includes:
28 days of at home exercise routines (no gym needed) – with video instruction
Customisable and breastfeeding friendly meal plans (including 7 Day Cleanse)
Challenge combines Pilates exercises with interval and circuit training (HIIT)
Suitable for basic to advanced fitness levels
Home to thousands of EASY-TO-MAKE recipes!
To learn more about our 28 DAY WEIGHT LOSS CHALLENGE CLICK HERE or purchase our Smoothies