Exotic baby names are something that sound desirable, they're something we long for, something unknown, mysterious and usually associated with a faraway place.
Kind of like a destination holiday.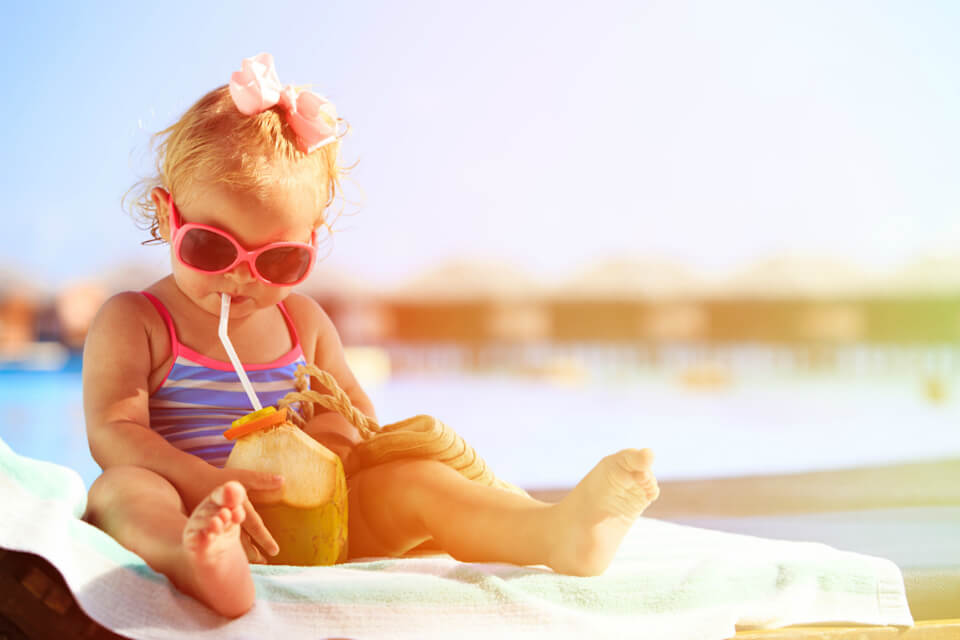 These 20 baby names are ones we haven't heard of, and we're actually loving them almost as much as we're loving dreaming that summer was still here!
See the list below
Top 20 exotic sounding and meaning baby names
Amaryllis
Meaning 'sparkle' in Greek this name is often given to country girls.
Amelie
After the 2001 French film still a classic, we're sure this name is going to be a popular one!
Delphine
A French name that means Dolphin? Sign us up!
Elowen
A lovely nature name from Cornwell that can be used for girls or boys!
Frida
Who wouldn't want to name their daughter after strong, independent and modern thinking artist, Frida Kahlo?
Gia
If you love Italian food why not give your daughter an Italian name!?
Imani
Swahili name meaning faith. So sweet and unisex!
Jessamine
Think Jasmine but with a Persian twist.
Sarita
If you like the name Sarah, you're going to LOVE Sarita! Not to mention it means Spanish princess.
Una
Cute little lamb. Una means lamb in Latin, how sweet!
Adriano
Like Adrian but, well, more exotic!
Enzo
An Italian name and means Ruler of the house, we hope his attitude is as cute as his name.
Evander
Shorten to Evan if not keen on Evander.
Killian
If you're a fan of the TV series Peaky Blinders you will know all about the heartthrob, Cillian Murphy.
Laszlo
The Hungarian male given name and surname after the King-Knight Saint Ladislaus I of Hungary, is very popular in the U.S!
Luca
Coming in at number 87 this year, Luca is so hot right now. Being a Latin name, makes it even more hot!
Mekhi
If the name Michael is too blah for you, try the exotic Mekhi. From Hawaiian and Hebrew origin giving it a real exotic flair.
Roderick
A German name from the 8th Century, meaning 'ruler'.
Santiago
The definition of exotic, Chile! The capital of exotic city means Saint James which the city was named after. Santiago also made the top 100 baby name list in 2018 also.
Ulric
Meaning powerful wolf, Ulric not only sounds authoritarian, it is as the historic name is from Old English and used heavily in Europe. FYI: it's pronounced UL-rik.
Healthy Mummy Smoothies

The Healthy Mummy Smoothies are made EXCLUSIVELY for busy mums and are now available in the UK. Get the smoothies used by 100,000's of mums every day! PURCHASE HERE