To help keep you motivated on the 28 Day Weight Loss Challenge, we have chosen these amazing Motivating Mums to be with you every step of the way!
This August, this special group of women, who have all had great success with the 28 Day Weight Loss Challenge, will be here to give you advice, guidance and a big kick of motivation.
Today we introduce to your MOTIVATING MUMS, with a little bit about each mum, and their top tips for keeping you focussed and motivated for August!
Meet our August UK Motivating Mums
Jenny Swift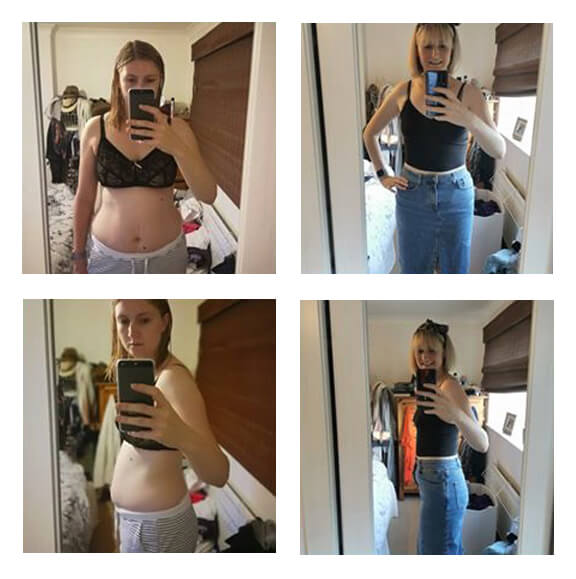 "My name is Jenny I'm 31 years old and mummy to two boys age 5 and 2. We live in Rotherham. So far with The Healthy Mummy I've lost 15.5lbs and gone down a dress size. More importantly, though I'm the fittest I've ever been in my life even pre-children. I now love exercise and leading a healthy lifestyle which compared to a couple of years ago is madness. I've been doing The Healthy Mummy since April 2018 when I joined to lose weight for my wedding in the June. I did but decided to carry on as I loved the lifestyle so much. Early this year I got the lifetime membership. My favourite meal is the Mexican Lasagne and I love the chocolate chip banana loaf and the Weetabix Slice. I'm also a huge Healthy Mummy Smoothie fan! I'm doing the 28 Day Weight Loss Challenge as I still have a way to go with my eating particularly and I'd like to lose a bit more weight."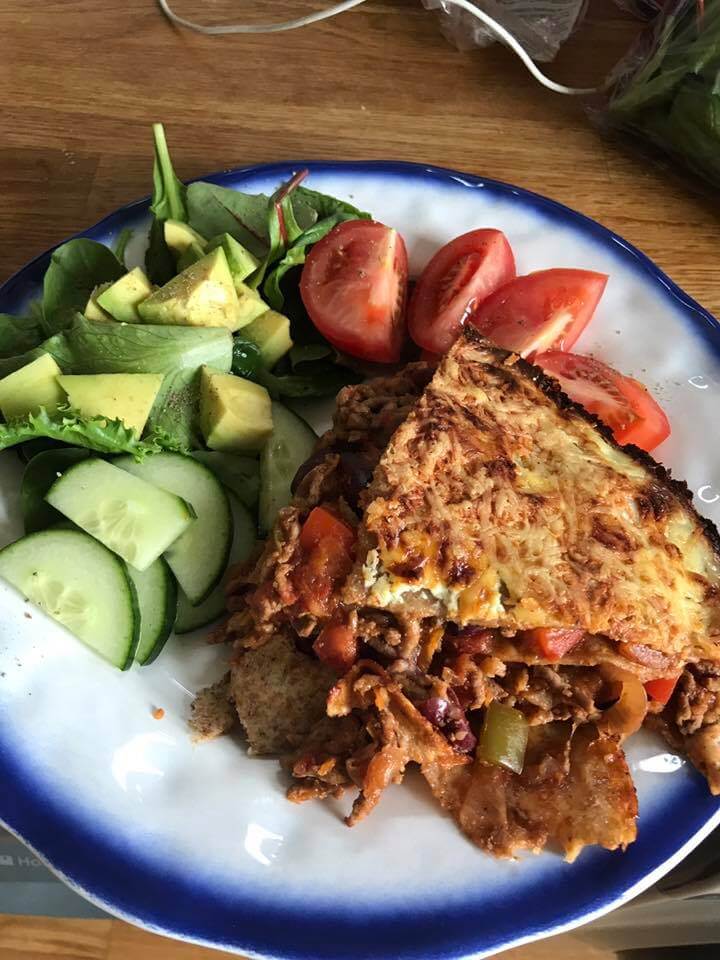 Jenny's Goals
To drink more this month as I've slipped a bit with this
To try to make better and healthier food choices particularly with my lunches
To try to complete more park runs this month and keep improving my fitness.
Jenny's Tips for starting out
Keep it simple, pick one thing at a time to change
Be realistic for you and your lifestyle. I wasn't able to completely flip my lifestyle so I started with the exercise, then moved to the snacks, introduced the Smoothies and then introduced meals over a long period.
Try the Smoothies. They help me so much especially with busy family life and are so yummy!
Helen Price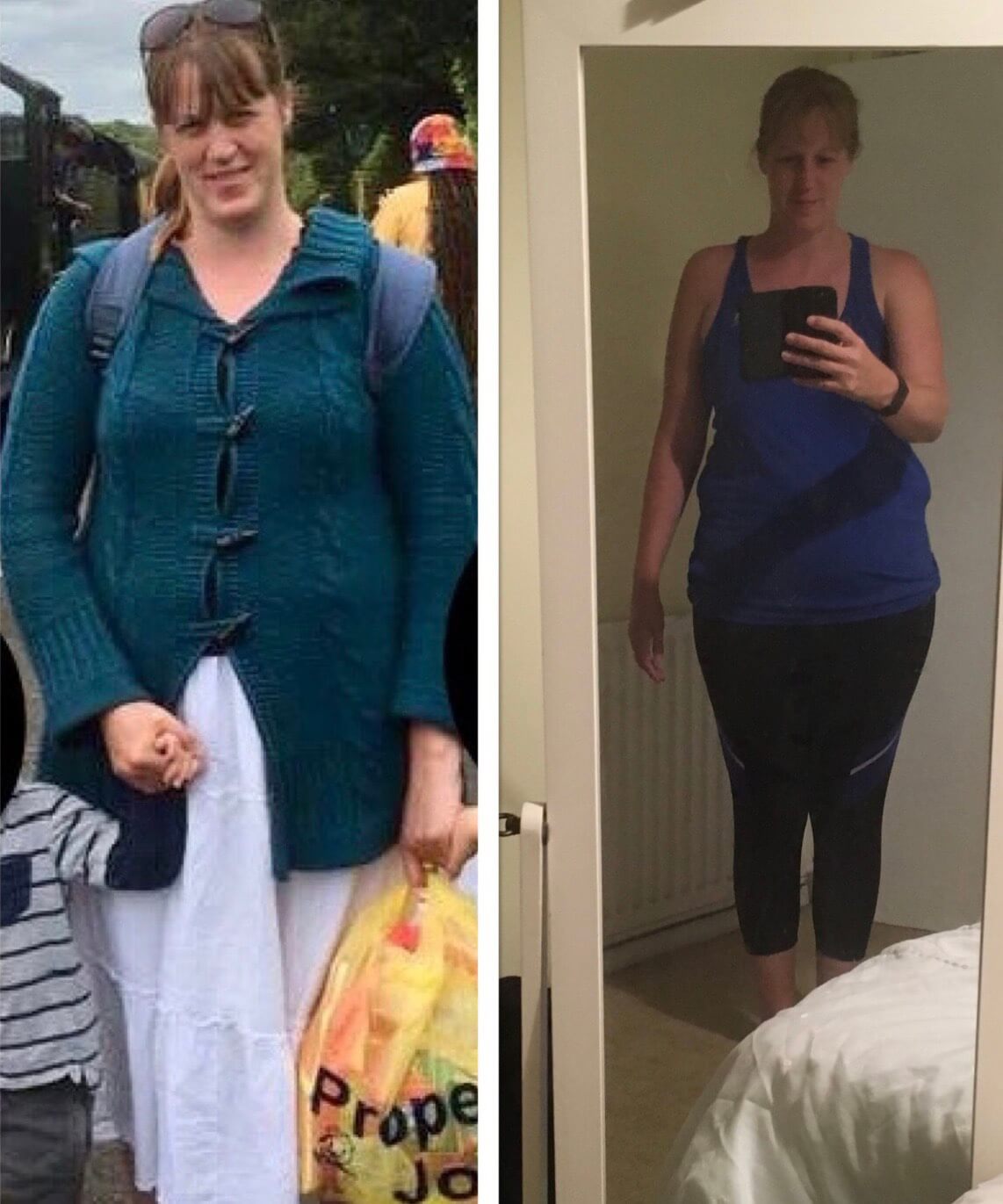 "My name is Helen. I'm 37 years old and have two children aged 3 and 5. Since joining The Healthy Mummy 27 days ago I have lost 9lbs. My favourite meal is egg and wholemeal soldiers. My favourite dessert is low fat Greek yoghurt with fruit & a drizzle of honey.
I am doing the 28 Day Weight Loss Challenge to be as healthy and fit as possible so I can be there for my family. I also would like to promote healthy eating and fitness for friends, family and other Healthy Mummy mummies. I love the Healthy Mummy Smoothies. They make me feel so good and I like being creative adding different fruit combinations. I have definitely seen the health benefits since joining the Healthy Mummy. I am fitter, slimmer & feel better."
Helen's  3 tips for when you feel like giving up
Make sure you have a healthy treat. Something you really love. Mine is a 90 calorie chocolate brownie.
Look at photos or pictures of where you would like to get be. For me it's my wedding photos when I was slimmer & fitter.
Make sure you regularly read the posts on here as all the HM mummies are really supportive & always keep me going.
Anna Marie Salisbury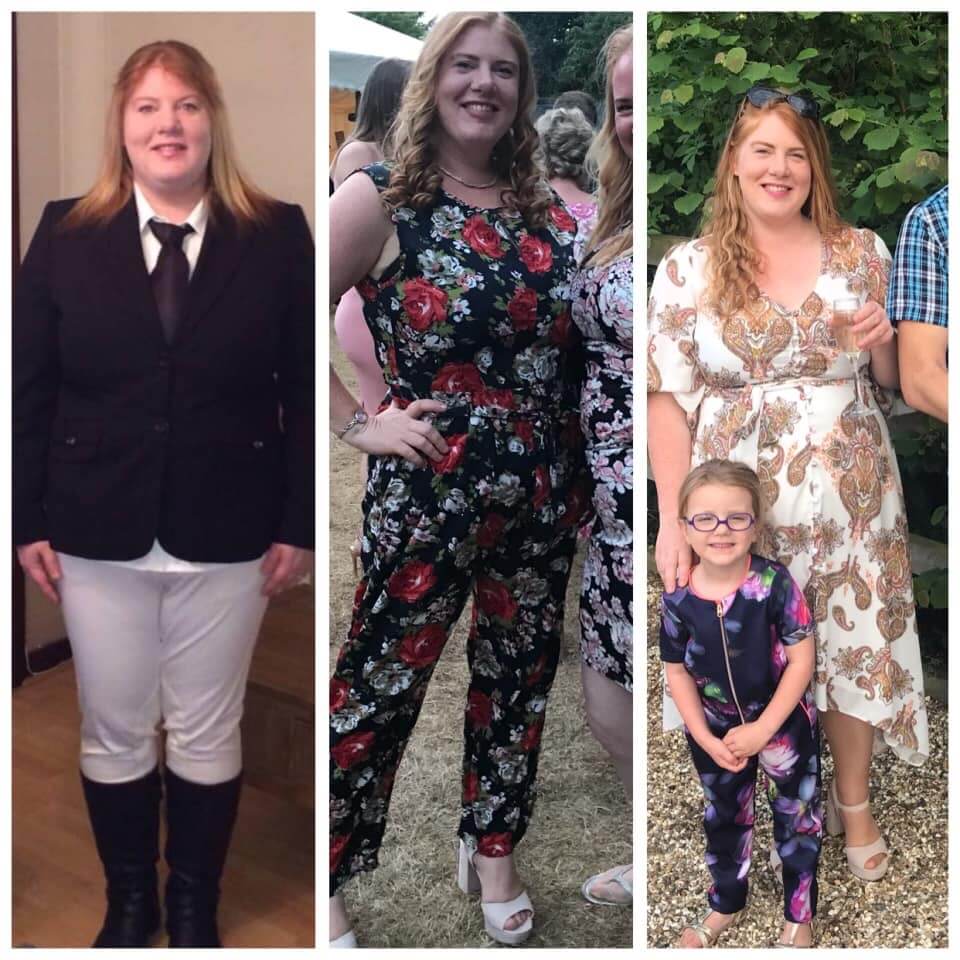 "Hey I'm Anna 31 years old with two children. Mya is 4 years old and Jacob is 15 weeks old. I'm from Sudbury Suffolk.
I lost 3.5st with the Healthy Mummy 28 Day Challenges between January 2018 and July 2018 then stopped during my pregnancy. I'm now 15 weeks post birth and restarting my journey. I have approx another 3 stone to lose to be near my goal weight.
My favourite meal from the 28 Day Challenges is the Mexican Lasagne and my favourite snack is currently pear and ginger slice (this changes a lot depending on what new snacks I try) I use the Healthy Mummy Smoothies as a breakfast replacement most days. I have seen lots of health benefits including better hair and skin and much more energy!
I started looking at the Healthy Mummy to lose weight and be more active. Being able to take part in an active family life is my reason for following the Health Mummy lifestyle. I want to get to approx 12 stone and a size 12 ish."
Anna's 3 tips for getting started
Start slow and try Healthy Mummy versions of your family favourites.
Gradually increase your exercise even if it's only 5 minutes a day.
Drink more water!
Laura Linklater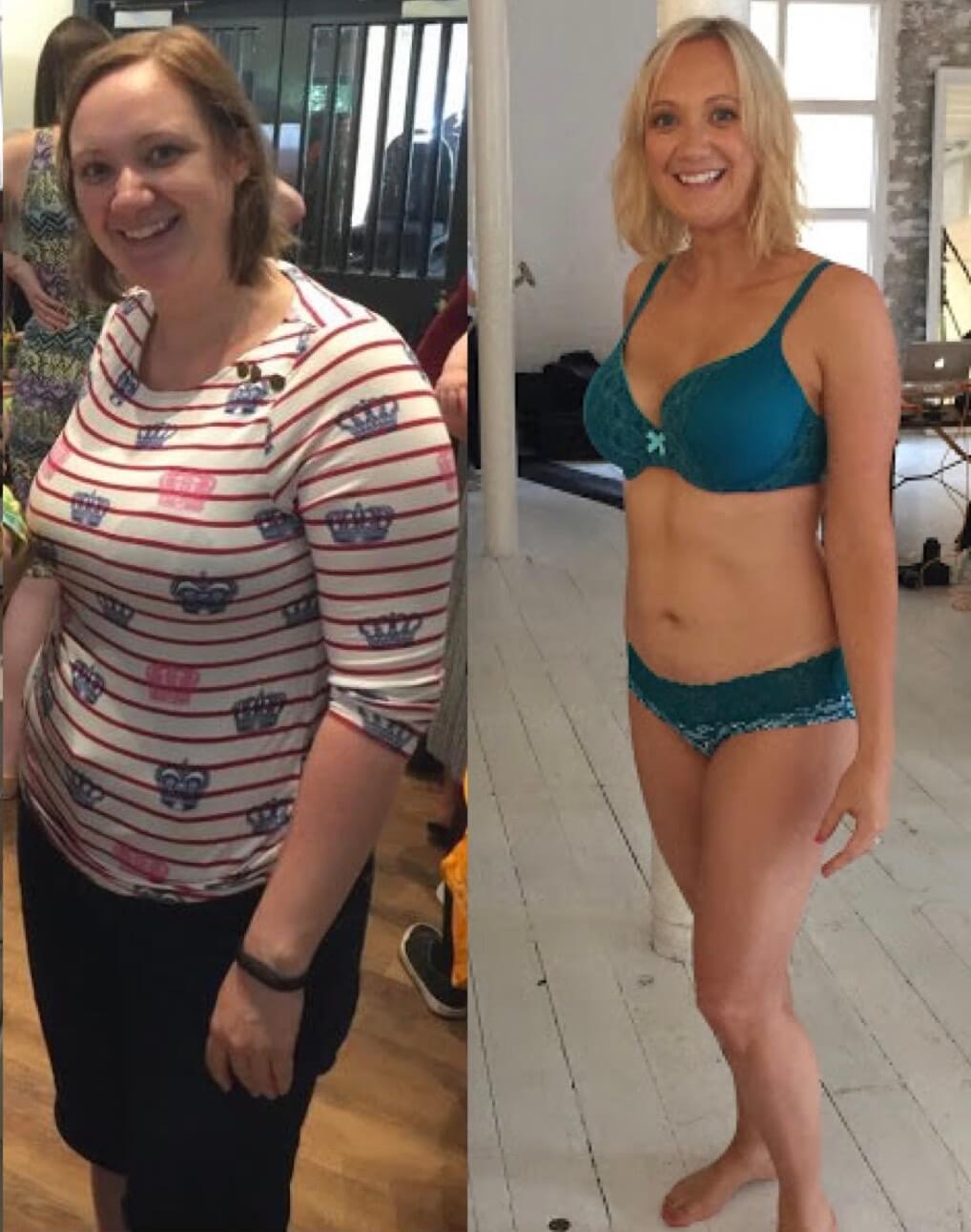 "I'm Laura, I'm 34 and I have 3 children, ages 4, 2 & 1. We live in Otley, West Yorkshire.
I've been following The Healthy Mummy since July 2018, but properly since the September 2018 28 Day Challenge, and I've lost 4 stone altogether – 13 stone to 9 stone. My goal is around 8 stone 10, though really my true goal is to be strong, fit and healthy. My weight loss has plateaued and I think it's because I am working on my strength now, and adding muscle definition in my thighs and my arms especially, so the number on the scales is less reliable than it was when I had more to lose.
My favourite meal on the 28 Day Weight Loss Challenge is the Cheesy Slow Cooker Mince – it's so easy and quick to prep, and it's a great meal to come home to after a long day out. Snacks is harder to choose, but I'd have to say the Hot Cross Bliss Balls win for me (even though they're an Easter recipe).
The reason why I follow The 28 Day Weight Loss Challenge is that I need energy to keep up with my kids and I just felt tired and at my heaviest, I felt like the reflection in the mirror just wasn't my true self. I'm much much happier now and I really want to keep it that way."
Laura's  Tips for people started
Drink water! It's simple, It's an easy habit to get into (setting alarms on the app helps) and it makes a HUGE difference. It's incredible the change that being hydrated has on your physical and mental health!
Make a list of non-food rewards and commiserations and share it with your family. Choose something from the list when you're sad or want to celebrate. It's hard at first, but removing food and drink from your emotional health is a game changer.
Be kind – new things take a while. Think to yourself at the end of every day: What one thing did I do that was better than how I did things before? Keep improving choices, adding one workout, changing one bag of crisps/ whatever for a Healthy Mummy snack – just things will better every day and all of the sudden you're on your way to a new way of life!
"I use Healthy Mummy Smoothies and have found a load of benefits – my skin, hair and nails are much improved, and they help both curb my appetite (particularly the night time baby breastfeeding munchies) and they give me a tool that makes sure I am actually not skipping meals anymore. This is great for my metabolism and my constant meal and water skipping previously contributed to struggling to lose weight. I have one Smoothie every day and often two.
My health is improved loads since starting the Healthy Mummy – I don't hurt when I wake up in the morning, I am not tired all the time, I have better endurance and my muscles are stronger (despite the fact that my children are obviously now bigger and heavier! I now lift them more easily than I did before). My mental health is much improved as well – I have coping strategies for when I feel anxious or overwhelmed (going for a run or kickboxing!) and I do the 5 or 10 minute relaxations every morning without fail. The kids do it with me too and it's helped us all find a calm space at the start of the day. Removing the mental load of meal planning and shopping list making make a huge difference to my mental health as well. It's just great – a whole area of life I just don't worry about now!"
Natalie Fiske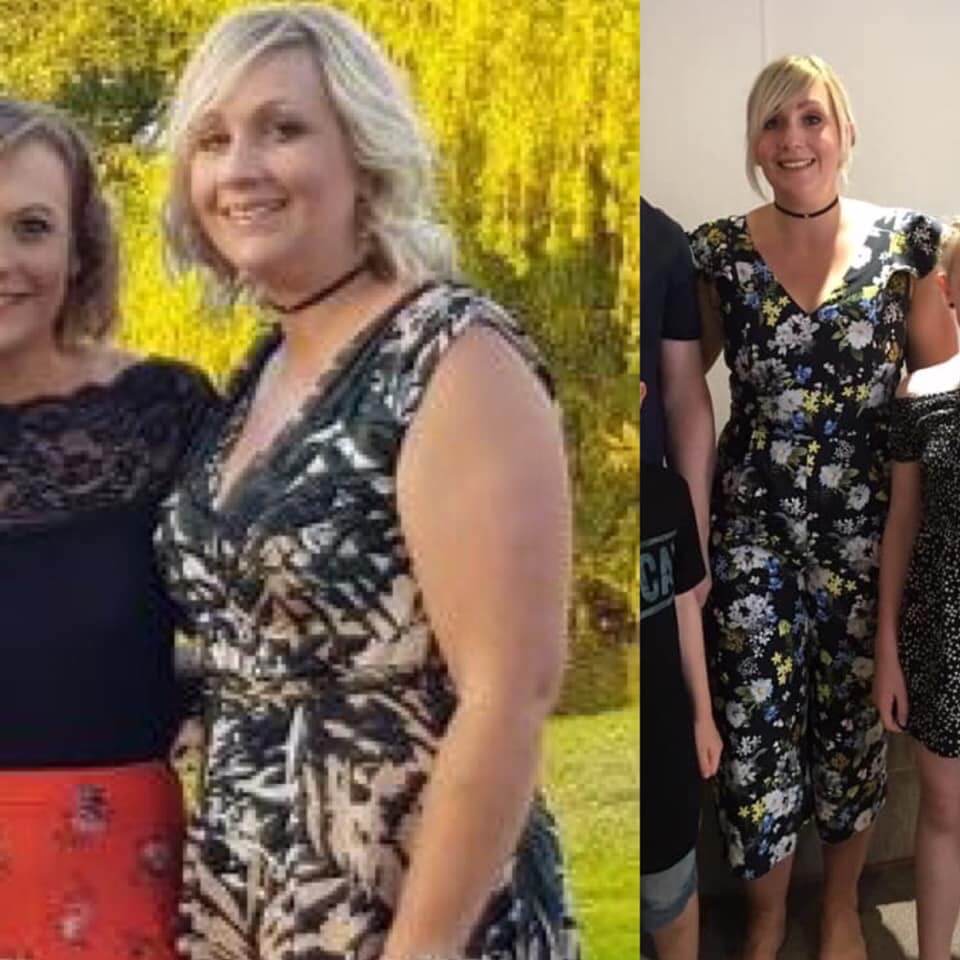 "Hi, I'm Natalie. I'm 37 and from North Norfolk. I have three children 10, 9 and 7 and I'm a Head of school.
I started the Healthy Mummy about a year ago. I love how easy it is to follow and all the great ideas! A family favourite is the Mexican Lasagne and there's nothing better than the Chocolate Chip Banana Bread.
I've really enjoyed starting the Healthy Mummy Smoothies since becoming a lifetime member and hope they'll help me achieve my goal of losing 2 stone whilst falling back in love with exercise!"
Natalie's three tips
Write down your goals before you start.
Drink lots of water.
Keep on going, even if you've had a bad day, get straight back on it!
"I can't wait to share my journey with you and help motivate you too!"
Polina Todorova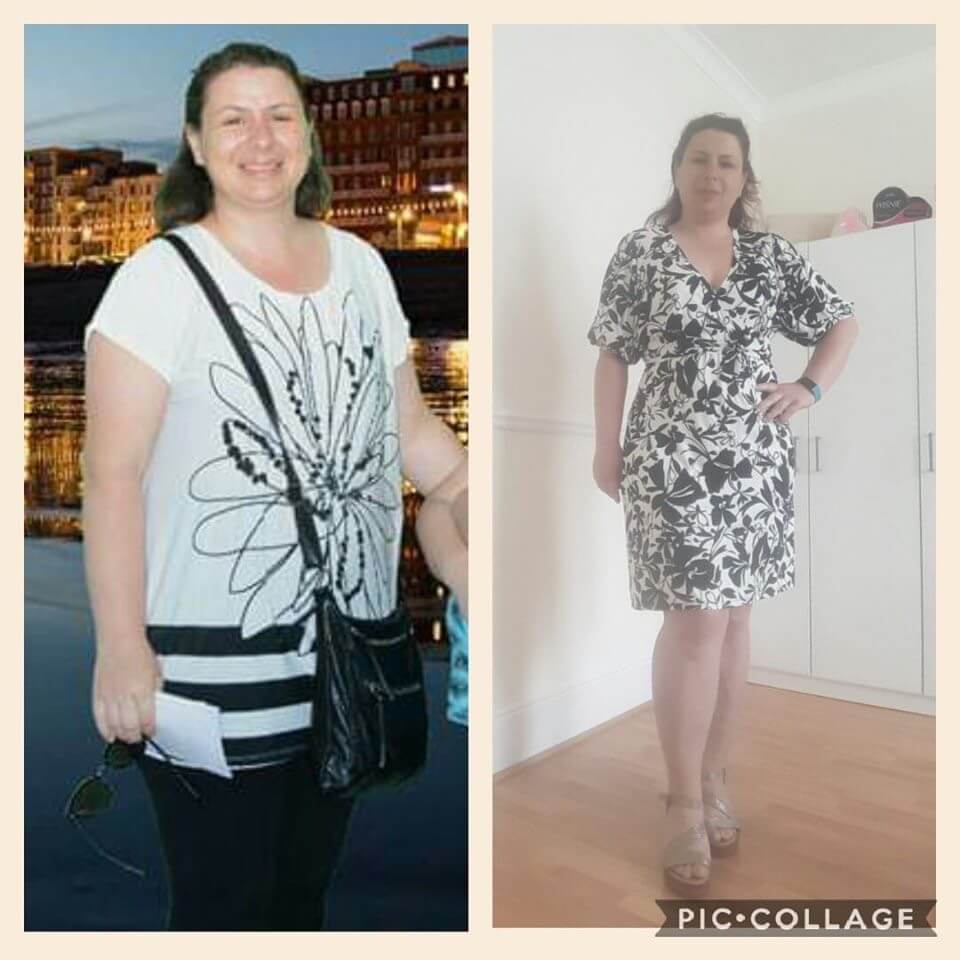 "My name is Polina. I soon will be 42. I 'm happy to celebrate my birthday later in August together with all the Healthy Mummy group members. I 'm a mother of two teen boys aged 16 and 12 years old. I live in Croydon.
I lost 2.7 stone following the Healthy Mummy plans. My main goal is to lose another 2.7 stone. I've been doing the 28 Day Weight Loss Challenges for one year and 2 months.
My favourite snack list endless! Coconut banana pudding, Chocolate chip Banana Bread, all type Bliss Balls and many more.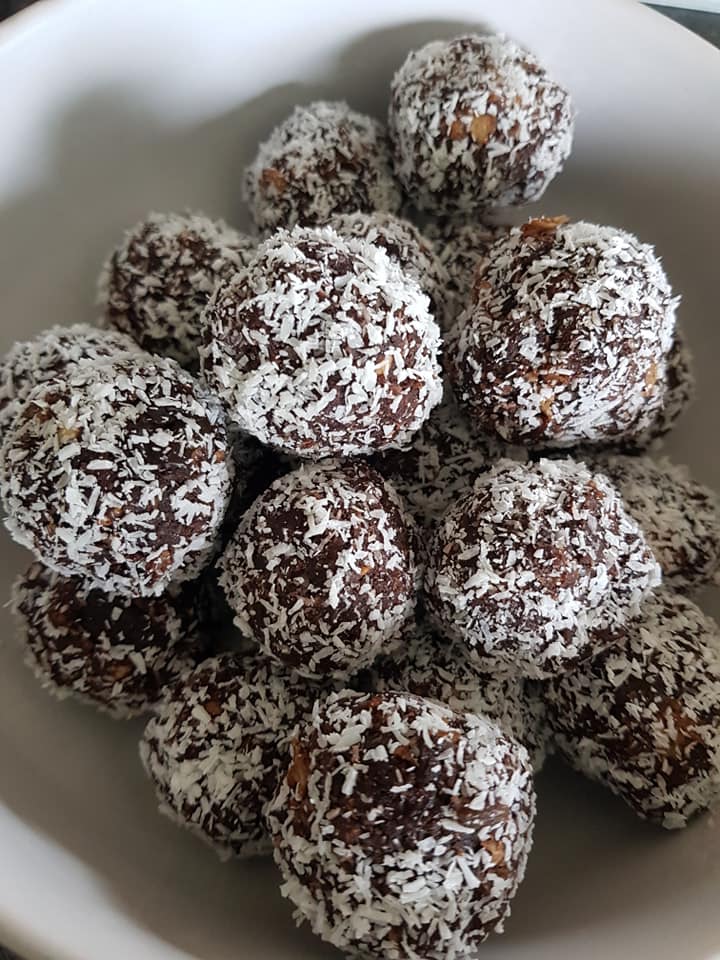 I initially followed the Healthy Mummy to lose weight, but this was just in the beginning. I do Healthy Mummy now to improve my and my families health. To improve my mental health. I lost weight but I gained confidnece and self-respect."
Polina's Tips how to start
Take it easy. Step by step.
Stay positive, ignore and avoid any negative humans and comments. Smile.
Take your first photo, you will be amazed at what difference you will see just in one month.
Heather Shucksmith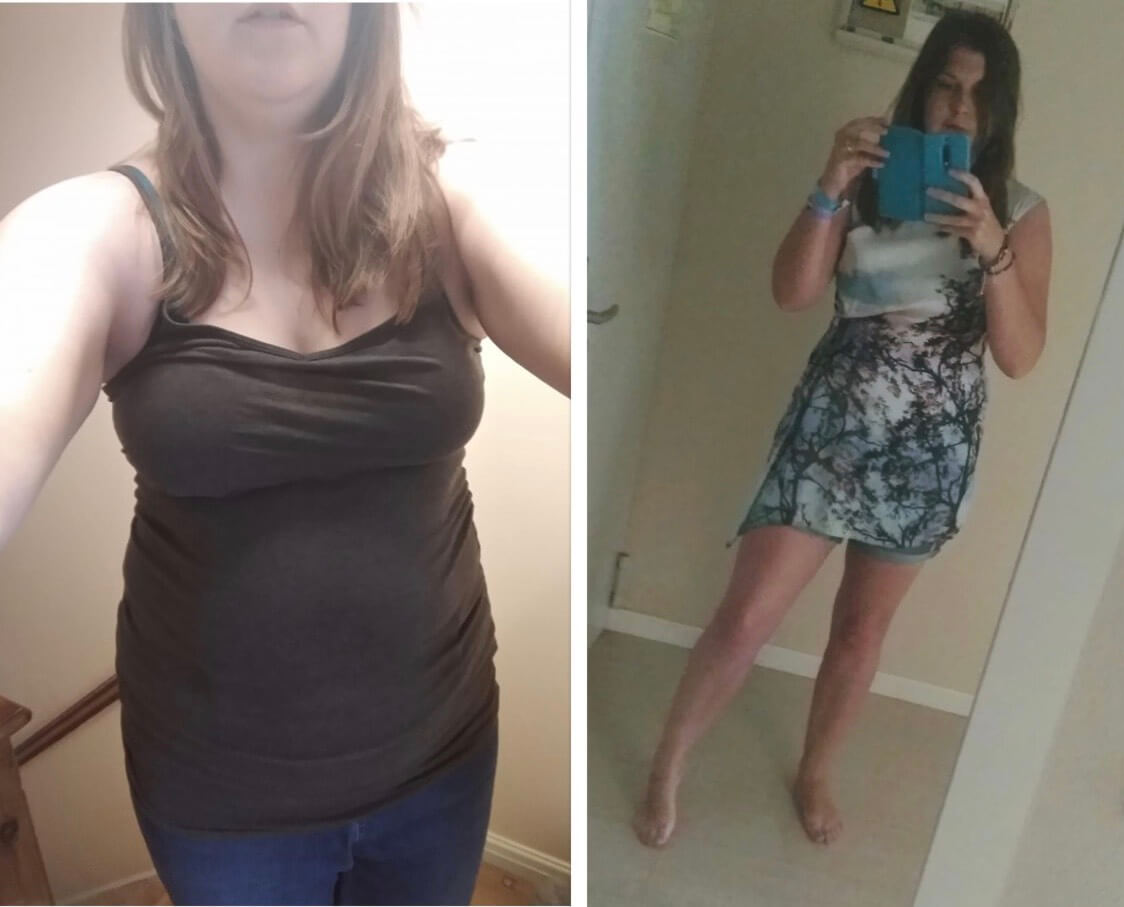 "My name is Heather and I am 29 years old. My first child has just turned one and I also have a stepdaughter who is 11. I live in Sleaford and work in Lincoln as a teacher, I've only just gone back to work but lucky for me it's now the summer holidays!
I've been a Healthy Mummy 28 Day Weight Loss Challenge member since March and I just stared at the app for a good month before I figured out what I was doing!"
Heather's Tips for getting started
Spend time looking through the app and finding out all the great features
Don't be afraid to ask anything
Start off with small steps, maybe change one meal at the time or do a five minute work out a day.
"So far I've lost inches and dropped a dress size. I feel much more energetic and my hair has grown so much which I'm putting down to the lovely Healthy Mummy Smoothies. I want to be able to continue slimming down and tone up my mummy belly and doing it in a healthy way. Currently, I love the Chicken and Chorizo pasta and I love the Weetabix slice."
Nashara Simpson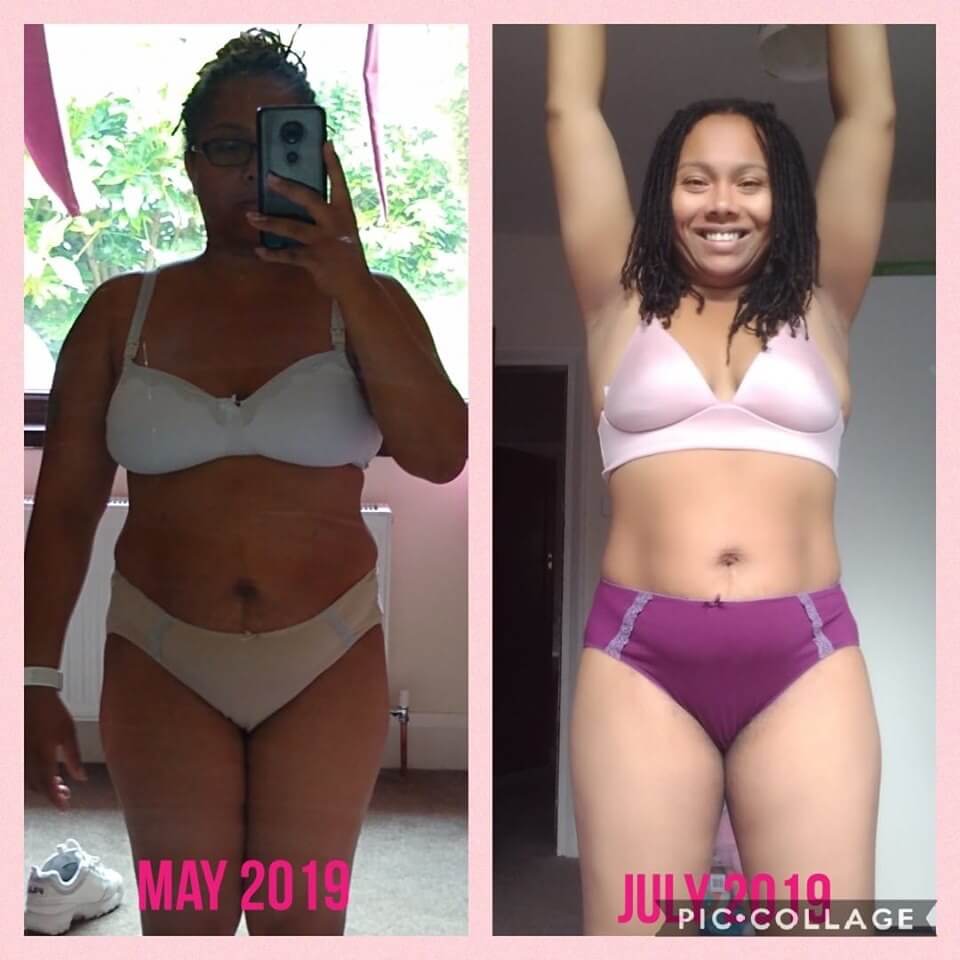 "I'm Nashara and I'm 32 years young and I live in Essex. I have four children ages 12, 10, 2 1/2 and a 1 year old.
I have lost over 3 stones since doing the Healthy Mummy 28 Day Weight Loss Challenge since October 2018. My favourite snacks are the Sneaky Sneakers smoothie and the Weetabix slice and favourite meal is the Stovetop Lasagna. I'm doing the 28 Day Weight Loss Challenge to stay fit and to be healthier.it has also helped with my weight loss and my current health issue.
My aim is to lose another 10 pounds and to keep active and eat healthily."
Nashara's  3 tips
(1) Drink plenty of water
(2) Exercise…even if it's just a 10 minute brisk walk or workout
(3) Snack/meal prep..this will help to avoid distractions
"I use the Healthy Mummy Smoothies to replace breakfast every morning as it is quick and easy enough for the school runs etc. I use to suffer from gallbladder disease which my doctor as told me was caused from a high cholesterol diet (high fat), since the Healthy Mummy I have not had any gallstone attack and have fixed the issue though healthy eating and surgery to remove my problematic gallbladder. The healthy meal plans and exercise on the 28 Day Weight Loss Challenge has done me wonders along with running up to 8 km/ 5 miles a day. Thanks Healthy Mummy I'm now a better me."
Natalie Cowie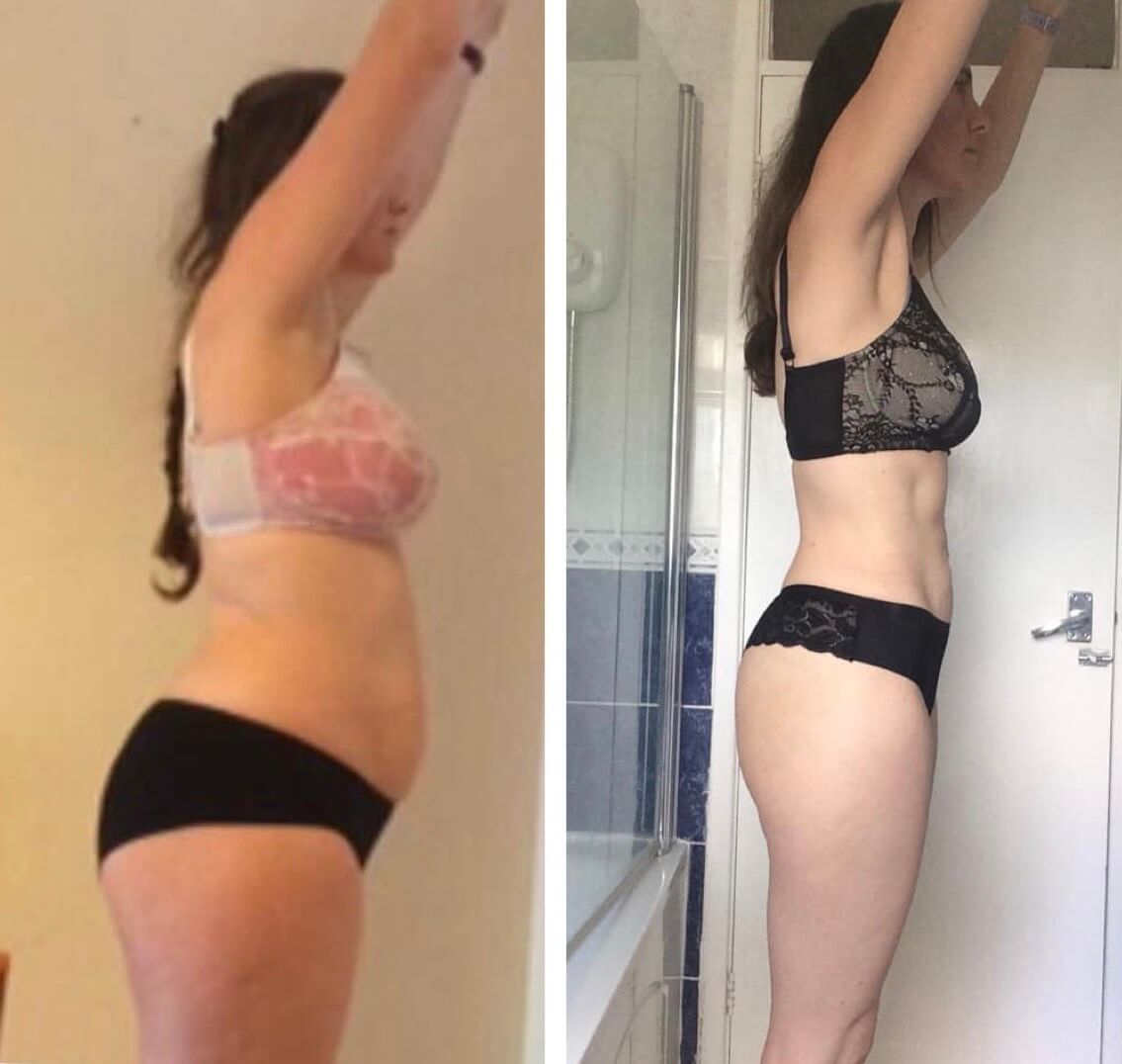 "My name is Natalie and I'm a mum of five aged between 1 year and 11 years old from Basingstoke. ?
I joined the Healthy Mummy in April 2018 and so far have lost 2.5 stone. My favourite meal is Mexican Lasagna and my favourite snack is Coconut and Date Loaf. I had Gestational Diabetes in pregnancy and after I gave birth ate anything and everything. I put on weight and my self confidence was low. I knew I was more at risk of type 2 diabetes as well so I knew I had to change something. I'm happy where I am now weight wise, although my original goal was 7lbs less."
Natalie's 3 tips on getting started
Start small
Customise the plan to suit you and your dancing
Post to the Healthy Mummy UK Support Group! The ladies there are amazing and offer support and motivation good day or bad!
"I do use the Healthy Mummy Smoothies, especially in the mornings while getting the kids ready for school as they're so quick and easy! Since joining, I am no longer overweight, I can control my anxiety better too."
Katie Cooper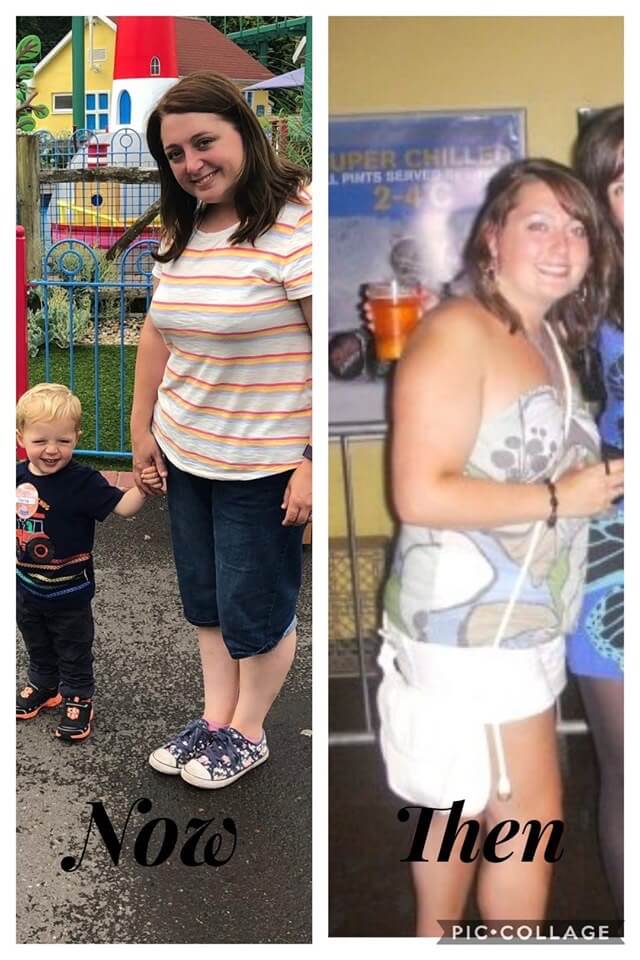 "My name is Katie and I am 32 years old. I have a little boy who is two and live in Blythe Bridge, Staffordshire. I started my Healthy Mummy journey in February 2019 but didn't start properly until April 2019. I have lost 10lbs so far but have stayed the same the last few months due to too many silly excuses. I put my name forward to be a motivating mum this month because I feel I am finally ready to give it my all and wanted to share my journey with all the other mummies. My goal is to get to a size10/12 (currently 16/18 – more 18 than 16!!)
As a family we love the Hidden Veggie Chicken Nuggets and I also love the Honey Soy Chicken. My favourite snack has got to be a healthy chocolate coconut brownie."

Katie's 3 tips
* Ensure you plan your meals each week, this will help you to stay on track and cut costs when shopping.
* Prep snacks where possible – having a freezer stash has saved me on many occasions.
* Make extra portions and freeze for the days where you are busy, eating on your own or just can't be bothered to cook!
"Since starting healthy mummy, when I stay on track, I feel energised and healthier. The Smoothies have definitely helped my skin and hair…no more breakouts and thick hair!!
My before and after photo is a little different. The first photo is how I am now, the second is 9-10 years ago when I was at uni. This is where I'd like to get back to first!"
Ampa Azorin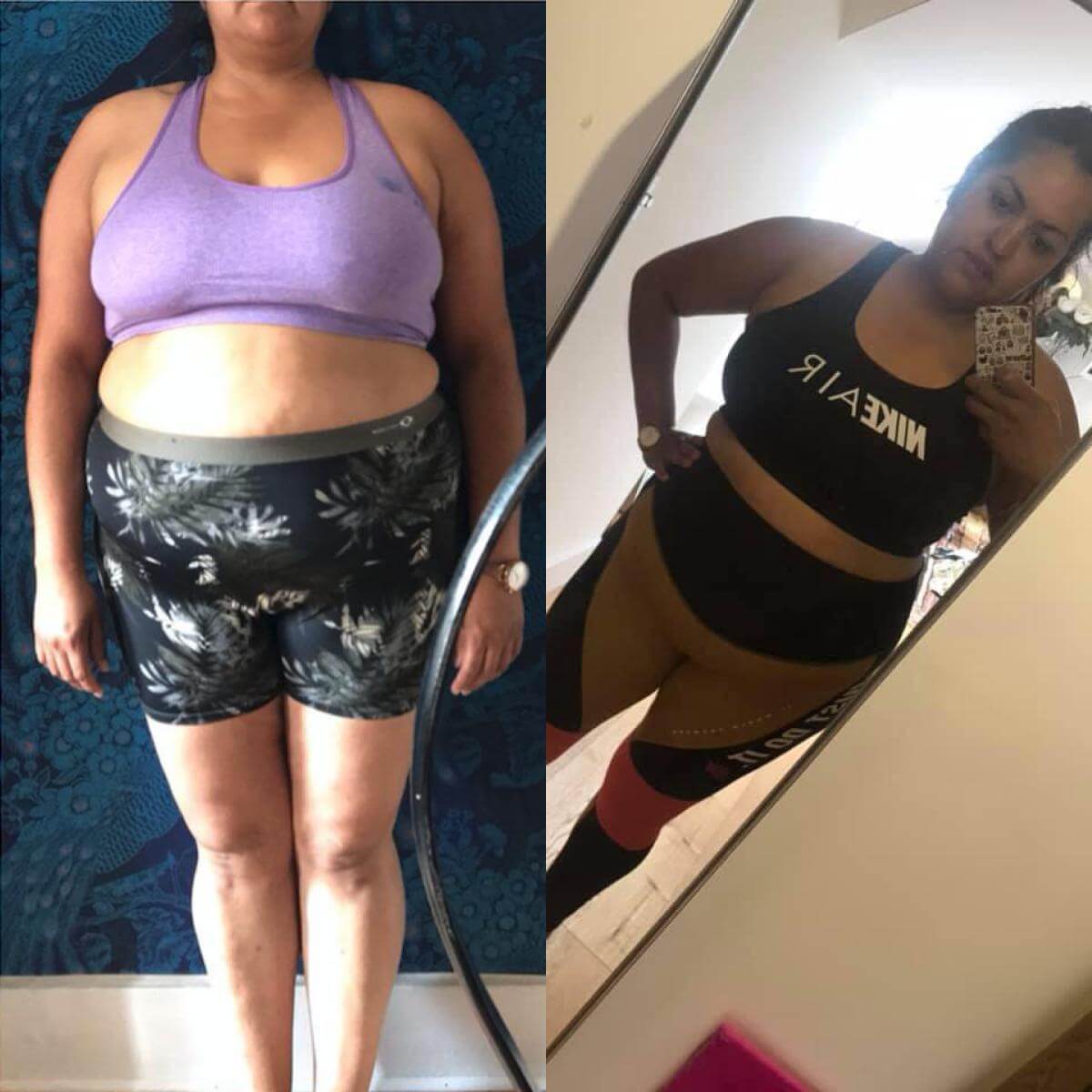 "Hello, my name is Ampa, I'm Spanish single mum of a lovely 8yo crazy unicorn girl based in Weybridge, Surrey. I joined the 28 Day Weight Loss Challenge at the beginning of May and I'm loving it!! I've enjoyed every round since then and I feel incredibly good. Recipes are amazingly easy yummy and filling effect, but my weekly favorite is Hoisin Pork Noodle bowl, I love doing my own Hoisin sauce and it's a lovely option when fancy take away. My favourite snack is grapefruit and mint salad, a refreshing option for this hot weather.
I've been having ups and downs in my weight since I can remember but since I had a pelvic floor surgery in 2017 I got the biggest I had ever been. In addition, I moved to UK where to be honest, food is an important issue, so different to the Spanish Mediterranean diet that made me feel blown and unhealthy. The second issue for me was the gym, with such unaffordable prices I had left my body be the most unfit ever."
Ampa's Tips
Take it easy, get a cuppa sit down and look at the meal plan, I make a list with ✔️and ✖️ and customise.
If you fail one day, then think always the next meal is a new start.
Be selfish every day at least 30min and work out, you will feel amazing after it, let your children join and have fun.
Stay connected, the community is such an important motivation here that you will feel how others are holding you every day and moment, especially in dark hours.
"I've never been keen on smoothies until I tried the Healthy Mummy ones, holy moly they are delicious! I try to do once a day on weekdays and if I go out for dinner as a repairing meal for the next day.
Confidence, strenght, support and a NO EXCUSES attitude that you can also feel if you join this lovely group."
Michelle Mackenzie Ellis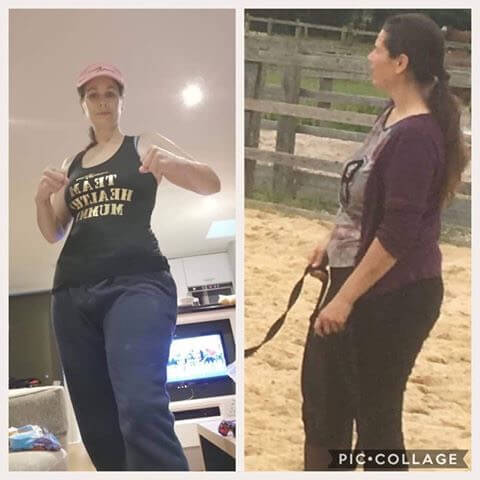 "Hello Healthy Mummies. My name is Michele I am 40 yrs young. I am mum to two beautiful girls ages 10 and 11. We live near Brands Hatch in Kent. I started the Healthy Mummy 28 Day Weight Loss Challenge last July when my daughter was taken in for a skin graft. I have tried so many delicious meals but one of my favourite breakfasts is the Mushroom and Spinach wrap, I also add an extra egg to build up my calories for the day. My favourite snack is the Feta and Spinach parcels and my sweet snack is the chocolate coconut brownies,Yum!  Like many of you I've tried several 'diets' over the years but I simply just LOVE food! This is where The Healthy Mummy suits me as I can eat lots of amazing tasty foods.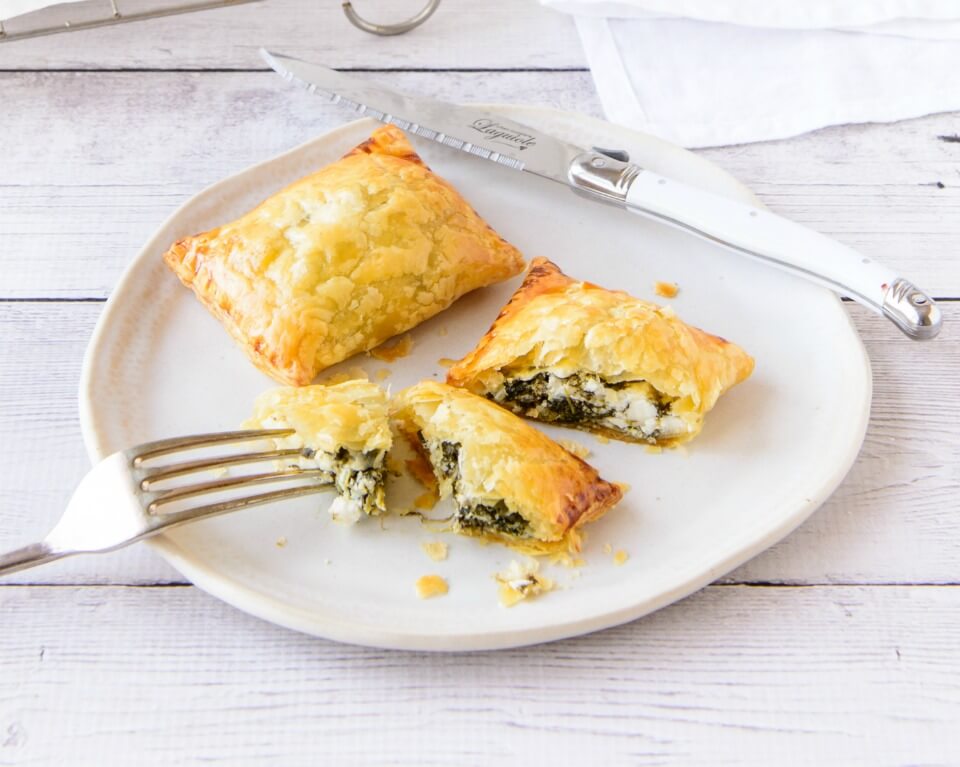 Over the past 12 months I've lost almost 2 stone and I would like to lose another stone. I was fed up of feeling heavy and tired so was looking to make a change in my life. The Healthy Mummy has changed me for the better!!"
Michele's tip for making the Healthy Mummy journey a success
To start with make recipes similar to your family favourites, you will all soon realise that the Healthy Mummy recipes are in fact much tastier
Try something new at least once a week. The recipe hub is filled with so many delicious flavours that you would be missing out if you don't push yourself outside your comfort cooking zone
Get your children involved in menu choices, say every Weds and Friday let one if your children chose the dinner or dessert. It's great to get them all involved and they love it!
"Healthy Mummy Smoothies are also a huge part of my plan. I have at least one every day. Again I try to have at least one new flavour every week as there are so many to chose from… Healthy Mummy is a total life changer."
Lyn Henderson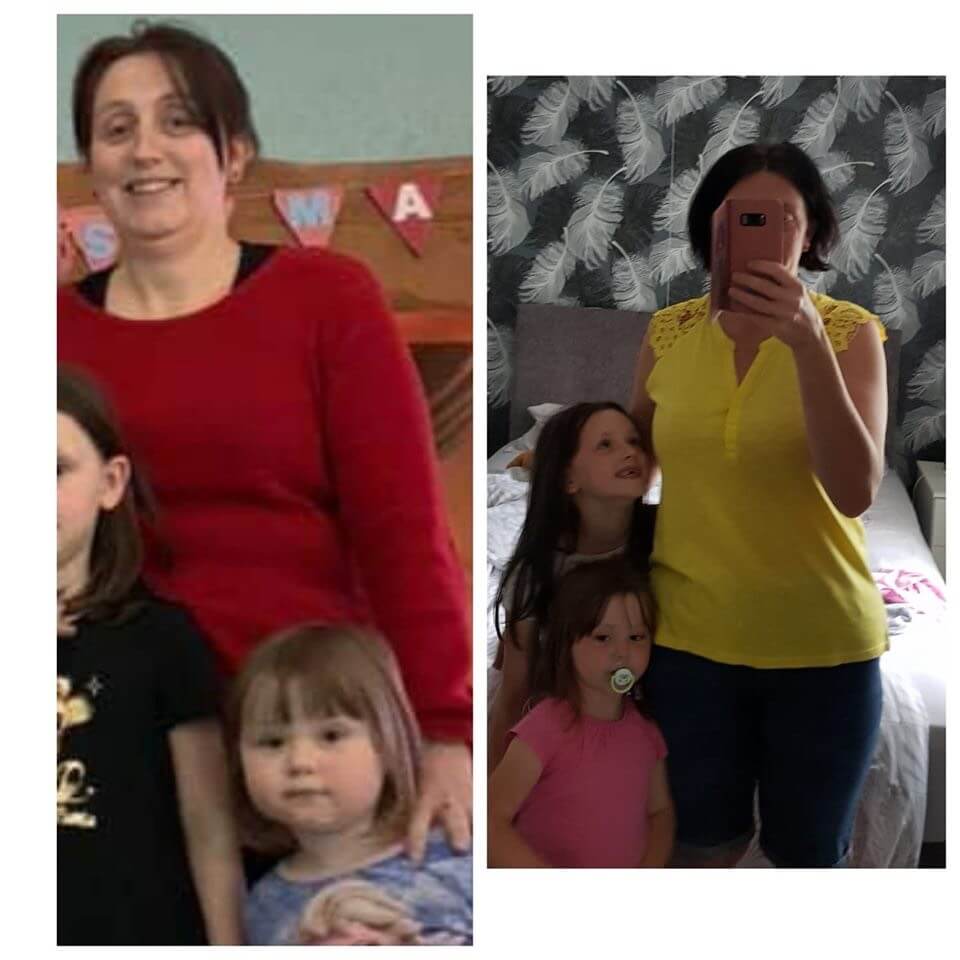 "Hi my names Lyn, I'm a 43 year old mum with 2 amazing girls (6 and 3) and I live in Newark.
My Healthy Mummy journey started at the end of June, so I have just completed my first 28 Day Weight Loss Challenge. I have lost 8.5lbs and 13.5 cm. I still have another 3.5 lbs to lose.
My favourite meal has to be the Stovetop Beef Lasagne, which my girls absolutely adore. Snack wise there are so many delicious options but I think my favourite so far are the wholemeal choc chip muffins and the hemp chocolate caramel bliss balls. But I'm really looking to try the yummy food in the metabolism boosting challenge."

Lyns top 3 tips
Water! Drink lots as it keeps the body hydrated and helps to lose weight
Plan and prep for the week, look at the menu when it's released, make any changes and prep what you can. I personally only prep the snacks and keep to the same three throughout the week.
Exercise – start out gentle and build on what you can do
"I'm really looking forward to the metabolism boosting challenge and am ready for this"
Change your life like these ladies have with our 28 Day Weight Loss Challenge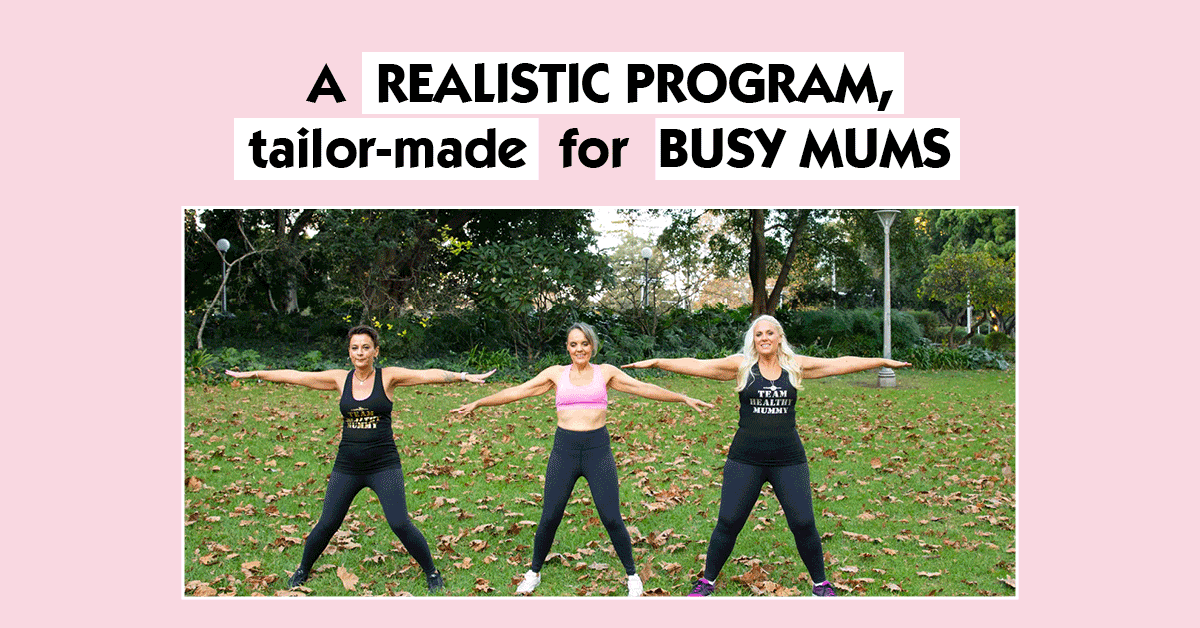 If you are on a mission to tackle your weight and overhaul your health – then our Challenge can help!
Our Challenge includes:
28 days of at home exercise routines (no gym needed) – with video instruction
New CHALLENGE THEME each month – so you'll NEVER get bored
Customisable and breastfeeding friendly meal plans
Time-efficient exercises for busy mums – under 30 mins
Challenge combines Pilates exercises with interval and circuit training (HIIT)
Suitable for basic to advanced fitness levels
Home to thousands of EASY-TO-MAKE recipes!
Find out more of join the 28 Day Weight Loss Challenge here.
Want a sneak peek at some of the meals, snacks and exercises from the 28 Day Weight Loss Challenge?  Check out our FREE recipe packs HERE.