These decadent and delicious profiteroles from the 28 Day Weight Loss Challenge, are the perfect treat to meal prep and grab as a snack or dessert, or even serve as a swish dessert when you are entertaining. Believe me, your guests will not even realise that these are a healthier version of the usual calorie-laden 70's classic. Using only a small amount of butter, wholemeal flour and nativa instead of sugar, these healthy little profiteroles can be enjoyed guilt free.
At just 115 calories, these bite-size balls of loveliness, have three components of light pastry shells, filled with yummy custard and topped with dark chocolate. While there are a few steps involved, they are surprisingly easy to make and are well worth the effort!
The 28 Day Weight Loss Challenge has thousands of recipes with a healthier version of some of your favourite classics desserts. Think Lemon Meringue Pie, Pavolva, Chocolate Fondant Cake and Vanilla Egg Custard.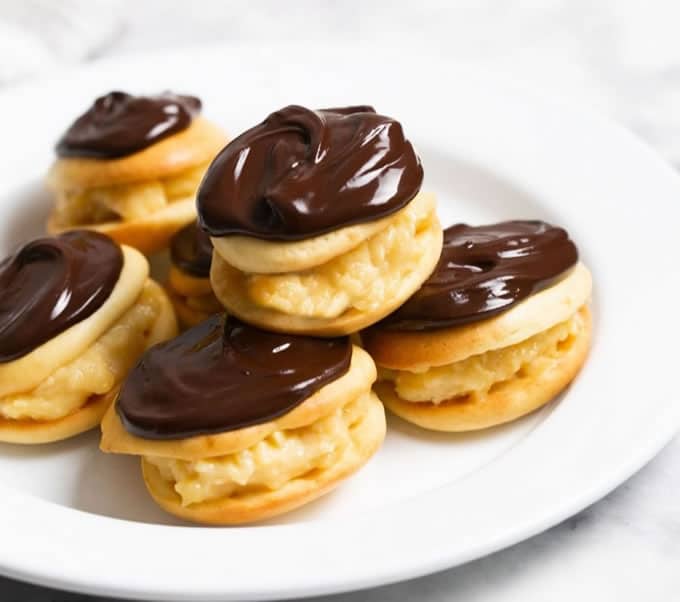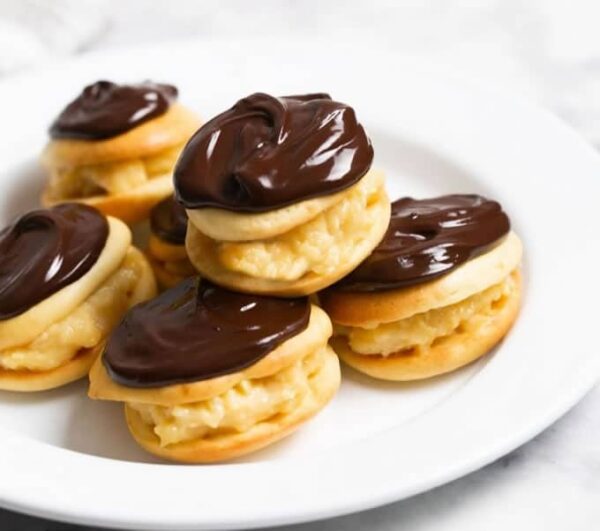 | | |
| --- | --- |
| | |
Line 2 baking trays with baking paper and preheat oven to 180 C.

Put the butter, 2 tbs of Natvia and salt in a pot with 250ml of water and bring to a simmer.

Add 150g of flour (reserving 2 tbs) and stir over a low to medium heat, until the paste comes away from the pan.

Transfer immediately to a bowl or stand mixer and use an electric beater to whisk on medium.

Add 4 eggs, one at a time, and increase speed until the mixture is smooth and glossy.

Use 2 teaspoons to blob the mixture onto the baking trays. Maintain the height by using one spoon to scoop it out of the bowl and the other to scrape it off gently. You should get 10 per tray.

Bake in the oven for 15 minutes or until golden on top. Remove from oven and set aside to cool. As your pastries cool, they may flatten.

To make the filling pour the milk and vanilla into a saucepan and bring to a light simmer. Do not boil.

Meanwhile, place 1 egg and egg yolk into a bowl with remaining natvia (4tbs) and the remaining 2 tbs of flour and whisk on medium.

Pour simmering milk into bowl very slowly while whisking until smooth and creamy.

Transfer back into saucepan and replace on low heat, whisking until mix becomes thick like custard.

Pour custard into a bowl, cover with glad wrap and place in fridge to cool.

Once pastry has cooled, gently pull or cut them apart half way, leaving one side attached.

Melt dark choc as per packet instructions.

Spoon 1 tsp of cooled custard into pasty. If your pastry has deflated, you can pop your custard into a ziplock bag, trim the end and pipe the custard in. Then drizzle each pastry with chocolate.

Place in fridge in an airtight container for 1 hour to set before eating.

Store leftovers in an airtight container in the fridge for up to 4 days.
This recipe has 115 calories per serve
Get this Profiterole recipe and others just like it on our 28 DayChallenge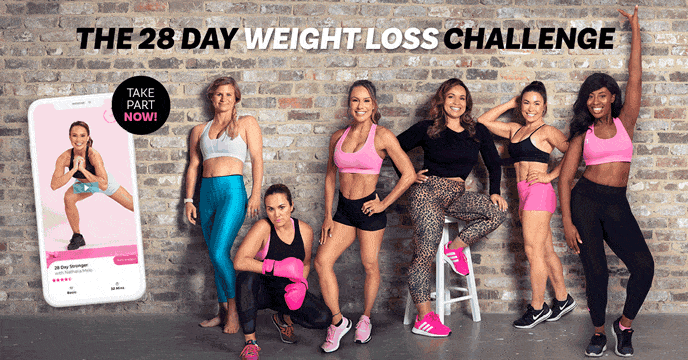 Each month our 28 Day Weight Loss Challenge gives you a meal plan, exercise routine and tips and advice to help you be the best version of yourself.Do you find yourself victim to emotional eating? Take the stress out of putting so much emphasis on food and diet and try our 28 Day Weight Loss Challenge which has been described by 100,000's of mums as a lifestyle change!With a weekly meal plan consisting of 3 main meals and 3 snacks – The Healthy Mummy's 28 Day Weight Loss Challenge can help you stick to a healthy food plan and hit your weight goals.You can find out more or join the 28 Day Weight Loss Challenge HERE.