Annoyingly, belly fat is harder to lose than any other area of fat. This could explain why it's also so hard to shift it.
It seems patience is a virtue as losing weight from your mid section takes time and effort and unfortunately doesn't happen over night. It's down to the food you eat and the exercises you choose. But the good news is, we're here to help you!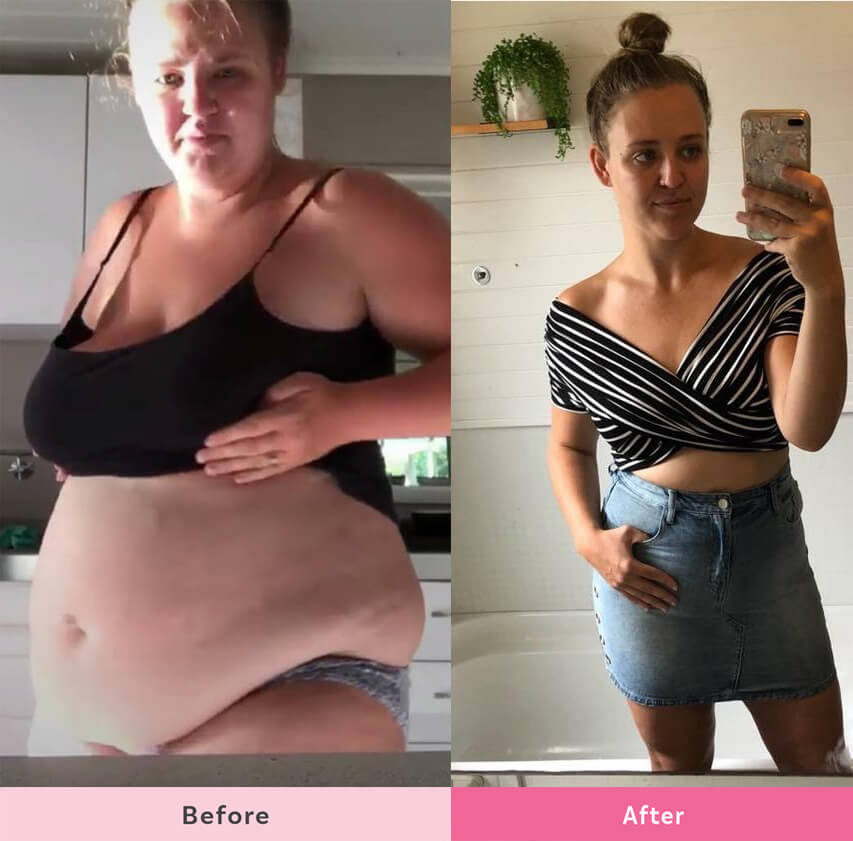 We've gathered all of our helpful belly-busting information for you. Here's how to tone your tummy.
6 things you can do to blast stubborn belly fat
1. Adopt a healthier diet and exercise plan
The good news is that the foods that you choose to eat DO affect your stomach area, and you can choose to eat foods that will help reduce bloating and inflammation rather than hinder it.
Try to eat very little processed foods, lots of lean proteins, plenty of fruit and veg, healthy snacks such as nuts and yogurt, and family friendly meals.
Regular exercising done in short bursts throughout the day helps get the body moving and burning energy. The 28 Day Weight Loss Challenge has over 350 workouts to choose from.
2. Reduce alcohol
Alcohol, especially sweet fizzy based drinks and beer make it nearly impossible to lose stomach fat and puts extra stress on your liver to clear out the toxins. This extra pressure on your liver can make it very hard to build muscle which is key to losing belly fat.
3. Take probiotics
You can try a probiotic as this is a supplement that will assist with digestion, especially if it is sluggish. A probiotic can help flatten your stomach and get rid of body fat.
4. Eat fibre
Increase the amount of fibre in your diet as this is a great way to improve digestion. Think fruit and veg as your first port of call, plus nuts, legumes and wholegrain bread.
5. Speed up your metabolism by taking fish oil
Taking fish oil tablets is another tool to speed up fat loss. Fish oil can positively influence metabolism, meaning that you'll digest your food more quickly. It will activate enzymes in your body that are responsible for burning fat, which also means that your body burns fat more easily, and also helps to reduce insulin resistance.
Studies have shown that taking fish oil supplements in conjunction with doing regular aerobic exercise can help you to burn off up to 26% more calories per day and more body fat than if you didn't take any fish oil supplements.
6. Making sure you have no food intolerances or allergies
Many people are living with food intolerances or allergies that negatively affect their digestion. As you are constantly exposed to the food that your body can't handle well, it can cause inflammation and digestion issues. Result? Stomach bloating, fluid retention, nausea, and gas.
If you suspect an intolerance or allergy why not try cutting out that food for a couple of weeks and see if it makes a difference. You can also do blood tests or skin prick tests if you are unable to determine the source of the issue.
Are you ready to kick-start your weight loss?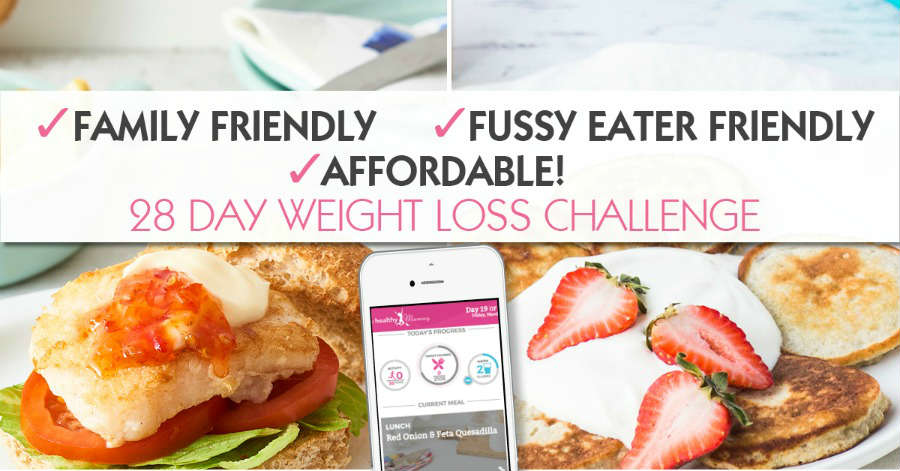 Want to shift your baby weight but feel like you have NO TIME in your day to exercise and eat healthily? That's where the Healthy Mummy's 28 Day Weight Loss Challenge can help.

Our Challenge entails: 
28 days of at home exercise routines (no gym needed) – with video instruction
Customisable and breastfeeding friendly meal plans
Time-efficient exercises for busy mums – under 30 mins
Challenge combines Pilates exercises with interval and circuit training (HIIT)
Suitable for basic to advanced fitness levels.
Home to thousands of EASY-TO-MAKE recipes.
To find out more about joining the 28 Day Weight Loss Challenge for £1 click here.
PLUS – connect with THOUSANDS of other mums on the 28 Day Weight Loss Challenge by joining our free support community here