Here at The Healthy Mummy, we are always raving about meal prepping, even electing Meal Prep Queens because we believe in meal prepping so much. We believe that one key to success when doing the 28 Day Weight Loss Challenge is to make sure you meal prep every week.
Mum Rebecca Maree is doing her first 28 Day Weight Loss Challenge and has learnt quickly the many benefits of meal prepping.
How this mum learnt the benefits of meal prepping the hard way
This is Rebecca's first 28 Day Weight Loss Challenge and she learnt from her week one mistakes when it comes to meal prepping.
"I didn't meal prep last week and found it hard to keep up with my meal plan. SO! I planned out next week, swapped meals to suit myself, shopped last night and prepped today. (I didn't prep rainbow salad or courgette fritters, I'll do those as needed. All ingredients are in the fridge though).
I'm organised to make:
Spicy mushrooms and pork (had no tofu)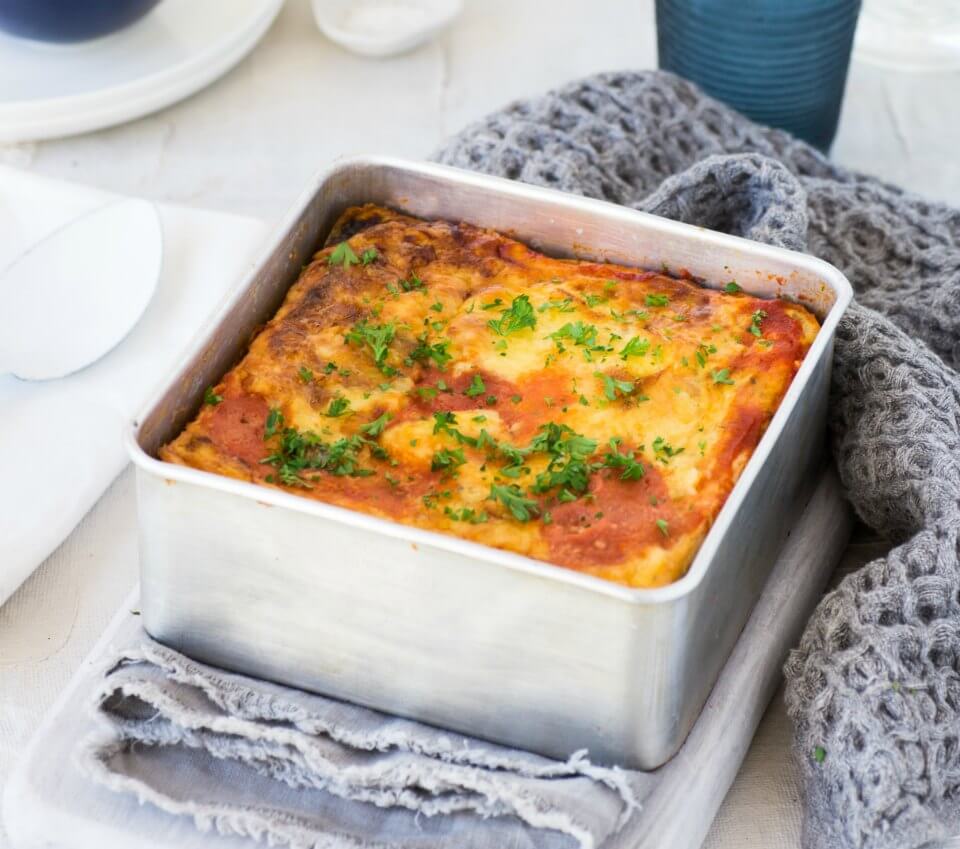 Rebecca finds there are many benefits to meal prepping when on the 28 Day Weight Loss Challenge
Without prepping for week one Rebecca struggled to stay on track and stick to her meal plan, which we can TOTALLY understand!
"Ok so this is my first 28 Day Weight Loss Challenge, I didn't prep for week one and struggled to stick to the meal plan because of it. Reasons included time, laziness, ease of access to the kids' dinners and snacks, etc."
Things changed for week two, after learning from week one she made sure to prep, prepare and plan.
"So I planned ahead for week two and spent a couple of hours in the kitchen getting all of the hot meals cooked, portioned out and into the freezer ready for tomorrow.
Also, there won't be any food wastage this week which is a bonus! I haven't been able to start any of the exercises as I tore a ligament in my foot two weeks ago so I'm in a moon boot and struggling to get anything at all done due to the pain and the painkillers."
"Shop-wise, I do my challenge shopping separate to my family shop. The only reason being that I do my shop on a Friday and my kids all go to their dad's for the weekend so I get their food and school food on a Sunday afternoon.
My first challenge shop was over budget, and because I didn't meal prep a lot went to waste, or to the Guinea pigs. The shop for week two came in well under (and almost £25 less) because I'm doing a meat-free week. (Apart from the pork mince; I used that instead of tofu because I had it in the freezer)."
"My smoothies should arrive tomorrow so I'll be doing smoothies for breakfasts and afternoon snacks and I'm so excited!!! (I skip morning snack because I'm never hungry between breakfast and lunch)"
She will be better prepared and is pumped for the next challenge.
"I will definitely be doing next month's challenge as well though because I signed up for the whole year. I'm loving the challenge because it is really helping me to make better food choices and focus on portion control. And I'm loving the app because it's so easy to use! It doesn't annoy me with constant notifications like other apps I have tried either.
Depending on how my day is going it has been so simple to swap out meals and snacks, enter in my own calorie calculation for a different meal, or just skip a snack altogether.
Plus by meal prepping I think I will also have enough meals left in the freezer to cover week three as well, so no grocery shop needed, HUGE BONUS!
Thanks for sharing your story Rebecca, we love hearing how real mums interact with our challenge. And we love that you have discovered the benefits of meal prepping, even if it was through trial and not doing so well in your first week. Good luck on your journey we can't wait to see you kick all your goals and more of your meal prepping!
Join thousands of mums on the 28 Day Weight Loss Challenge
Our 28 Day Weight Loss Challenge includes:
28 days of at home exercise routines (no gym needed) – with video instruction
Customisable and breastfeeding friendly meal plans (including 7 Day Cleanse)
Time-efficient exercises for busy mums – under 30 mins
Challenge combines Pilates exercises with interval and circuit training (HIIT)
Suitable for basic to advanced fitness levels
Home to thousands of EASY-TO-MAKE recipes!
To learn more about our 28 DAY WEIGHT LOSS CHALLENGE CLICK HERE