We all know the value of a family-sized portion of bolognese that has been stashed away in the freezer for a busy night. But there are so many other ways your freezer can help you out with your healthy eating plan while you lose weight on the 28 Day Weight Loss Challenge.
Today we share some popular freezer-loving tips that come up again and again in our Healthy Mummy community.
Try one of these 8 awesome ideas
1. Use the freezer to store some vegetables so that even if the crisper is empty you won't go hungry. Think corn on the cob, sliced carrots, peas, green beans, broccoli or cauliflower. You can either buy it from the frozen section, or freeze your own in ziplock bags when you see it on sale fresh and cheap. Then just pop it into your 28 Day Weight Loss Challenge curry, casserole or soup.
2.  If your kids have only eaten half a banana, or you find a couple of nibbled-on apples in the fruit bowl (why do they DO that?) – don't throw them away. Store chunks of banana in the freezer for a delicious addition to your Healthy Mummy Smoothie.
Peel the apple, slice into chunks and cook it in the microwave with a splash of water and some cinnamon. Freeze the cooked apple to use in homemade muffins, pop it on your porridge or add to a smoothie.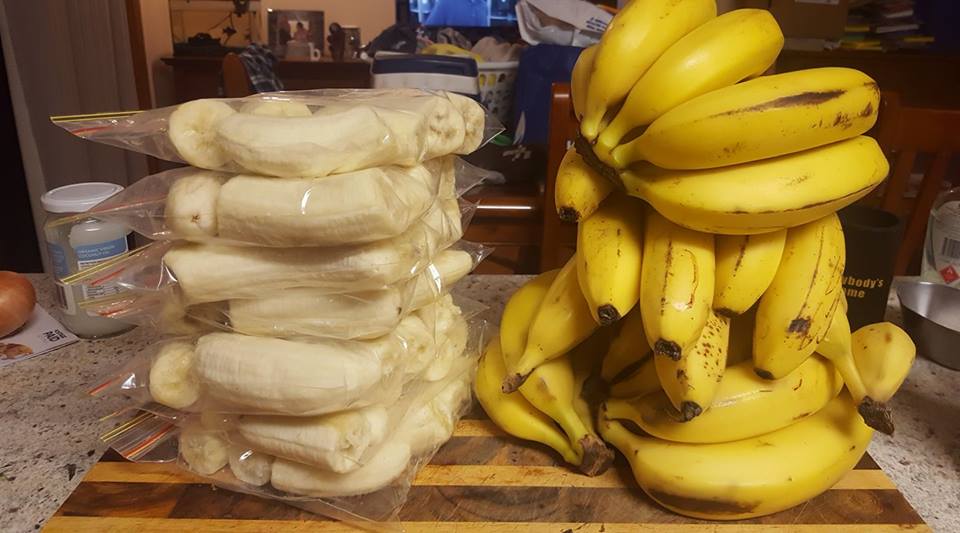 3. Double every 28 Day Weight Loss Challenge recipe that you can, and freeze half for another time. Think Bolognese or Peanut Butter Chicken Curry. Just defrost it in the microwave, or take it out of the freezer the night before you want to eat it to allow it to defrost in the fridge before reheating.
To find out more about joining the 28 Day Weight Loss Challenge for £1 click here.
4. There's no need to cook fresh rice every time you want to use it. Get into the habit of making double (or even triple) batches of rice and then freeze the leftovers. You can either freeze enough for the whole family, or just freeze in single serve portions.