Here at the Healthy Mummy we like to ask the hard-hitting questions.
And today was 'Do any of you Healthy Mummies ever cook a breakfast-type meal from the 28 Day Weight Loss Challenge recipe hub for dinner?'
Well the answer was a resounding YESSSSS from the mums on the Facebook group!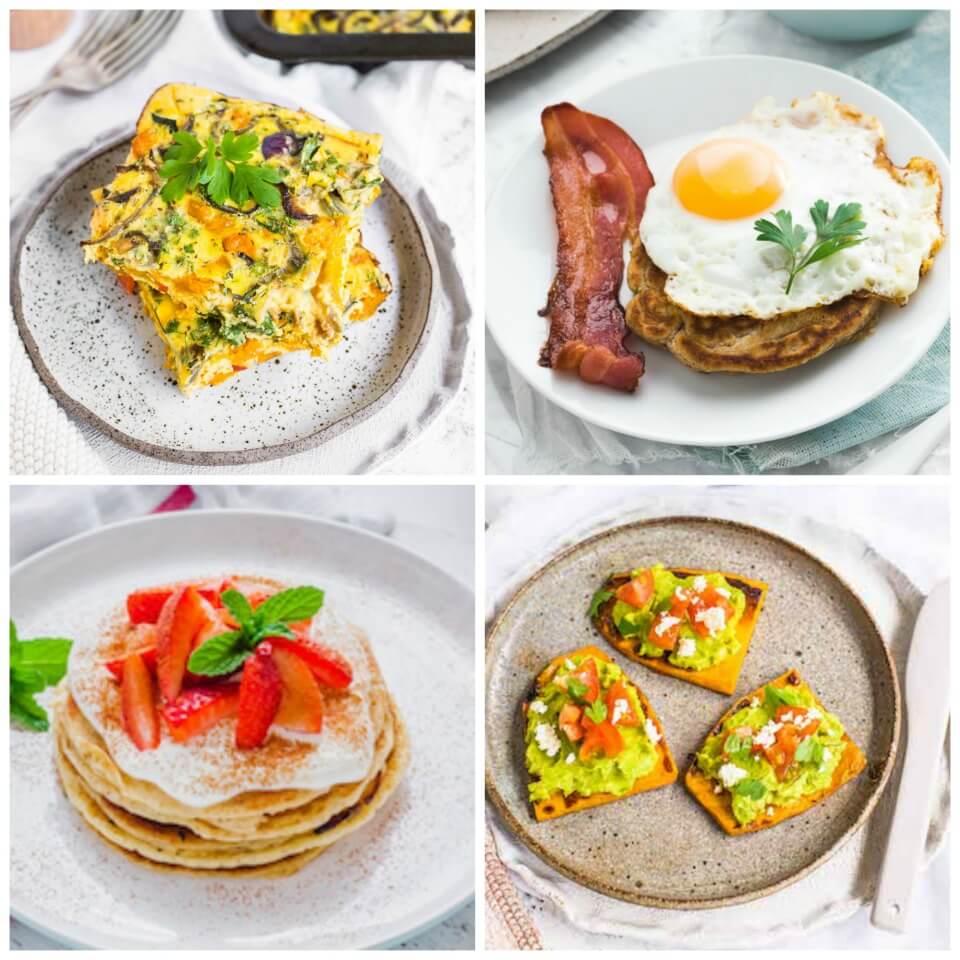 And why not? Breakfast for dinner (also known as BFD or 'brinner') is a fun way to mix up the evening meal.
It allows you to cater for any fussy eaters in the house, use up ingredients you have on hand, and often saves you time as the recipes are made to be time efficient.
So next time you're wondering what to make for dinner tonight, why not think of waffles, scrambled eggs, or even French toast. The 28 Day Weight Loss Challenge recipe app is chock full with literally thousands of recipes to choose from.
Here are some of the top picks.
Pancakes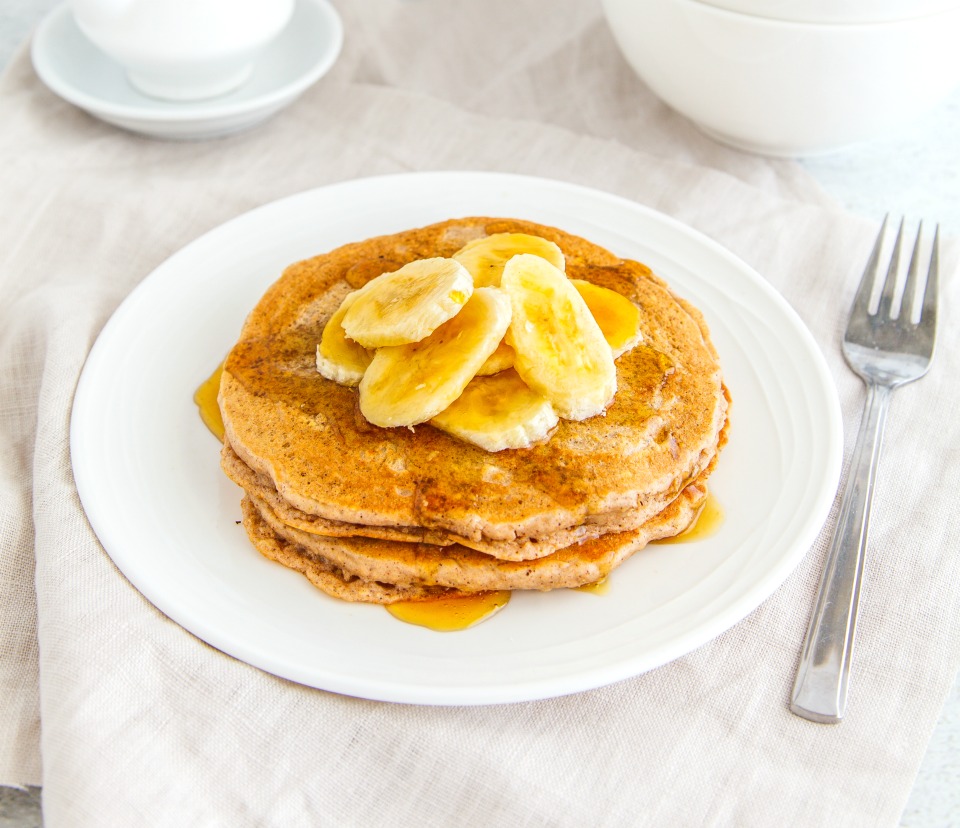 Challenge member Amy summed it up perfectly, saying ' I just love pancakes at dinner time.' Who wouldn't! They're fluffy, filling, and cheap to make.
Sam chimed in saying her family are also into this idea. 'We love pancakes for dinner! I love the Gingerbread Pancakes (pictured above) from the 28 Day Weight Loss Challenge recipe hub! Or the Blueberry Vanilla Pancakes are good too.'
Baked Ham and Egg Cups
These little beauties (from the 28 Day Weight Loss Challenge) win the simplicity award, using only oil spray, ham and eggs. The ham makes the 'cup' and challenge member Amanda loves serving them to her family with some hollandaise sauce (you can find a Healthy Mummy recipe for this if you look up Eggs Benedict in the 28 Day Weight Loss Challenge recipe hub).
You can also try making a frittata (there are loads in the recipe hub) for dinner which is an easy way to fill up on eggs and veggies.
Eggs Your Way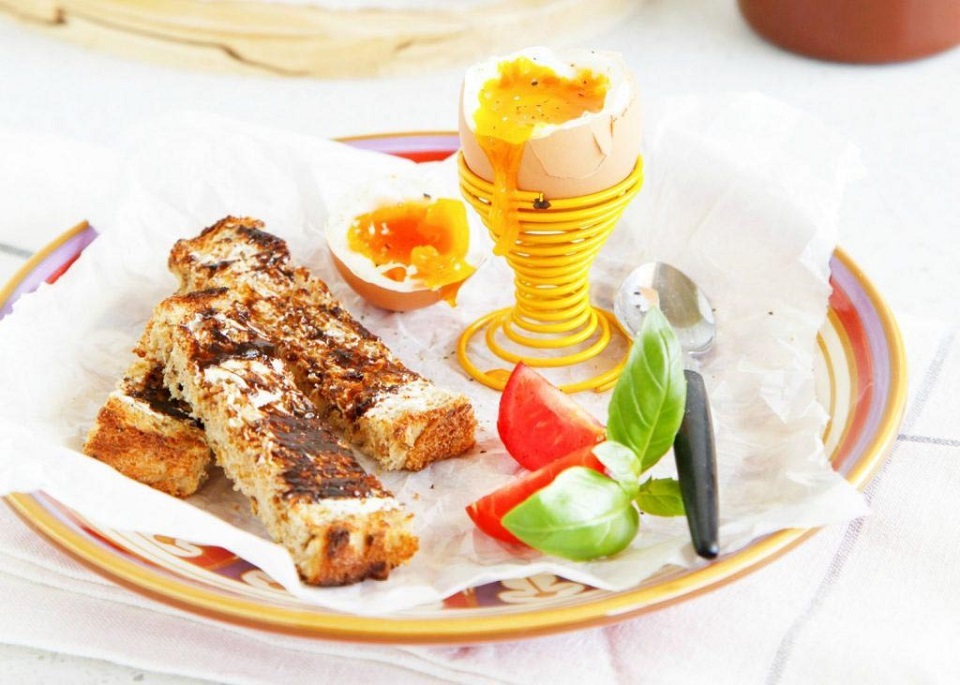 Ashely opts to 'serve scrambled eggs for a quick an easy dinner. My kids love them. Sometimes with toast sometimes without. We always add cheese though. Or they also love an egg and soldiers,' – her kids call them dippy eggs which is just adorable.
Courtney loves the Scrambled Eggs with Spinach and Avocado for breakfast, lunch or dinner! She says 'This is my fave, perfect for any meal (from the 28 Day Weight Loss Challenge). We love having an early dinner with scrambled eggs and adding our own extras. Hubby and miss 4 have ham with theirs and I have mine with the avocado and spinach.'
Poached, boiled, scrambled, fried – however you like them, eggs are a great option. Why not try the Italian Style Eggs from the 28 Day Weight Loss Challenge (they take just 10 minutes).
Wraps
You can't beat the convenience of keeping a packet of wraps in the freezer. Just click off the ones you need and defrost in the microwave for a warm wrap that's ready to be filled.
Challenge member Jinjamarda is a fan, she especially likes 'The Scrambled Egg Wrap, Bacon and Egg Salad Wrap, and the Spicy Egg Breakfast Wrap are all favourites for dinner.' All of the recipes are available to members of the 28 Day Weight Loss Challenge.
French Toast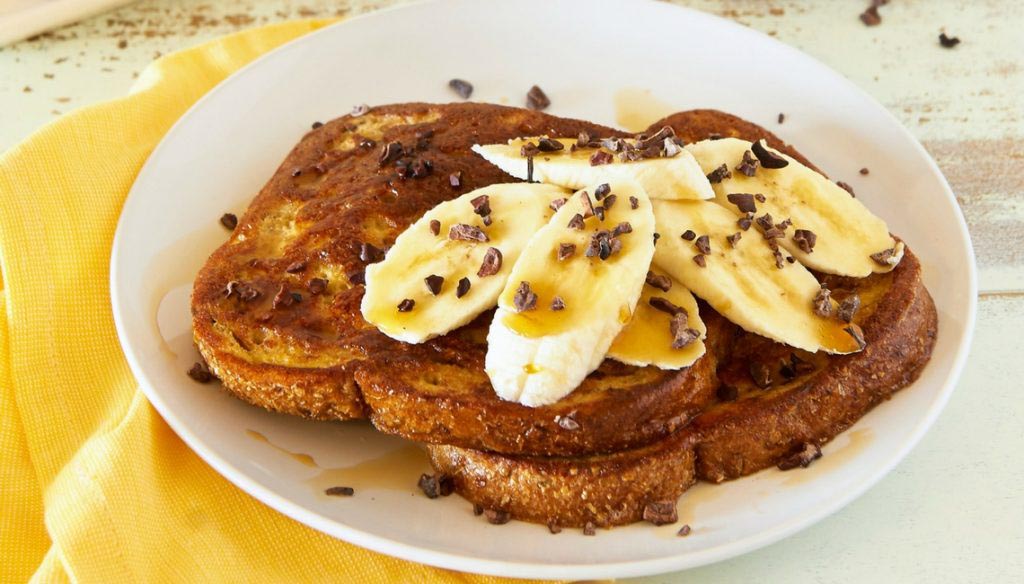 It doesn't need to be Sunday morning to tuck into these little beauties. Challenge member Sascha got us onto the idea. She actually just searches the 28 Day Weight Loss Challenge recipe hub for breakfast recipes and sees what takes her fancy for dinner! Winning! Try the Banana French Toast from the 28 Day Weight Loss Challenge.
Savoury Crepes
Mum Jessie is a fan of the Crispy Vietnamese Pork Pancakes, but you can also try out the Savoury Crepe with Peas and Feta from the 28 Day Weight Loss Challenge recipe hub; or the Crepes with Smoked Salmon and Dill.
Something on Toast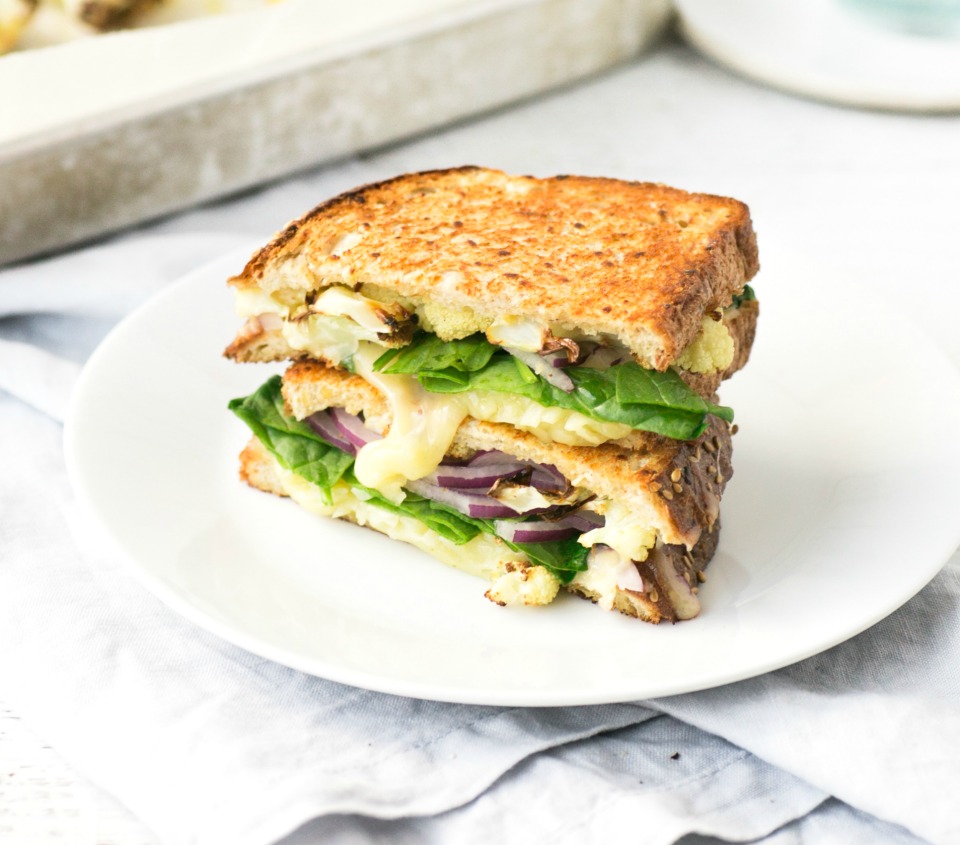 Yes that is a vague sounding title, but toast is such a delicious vehicle for almost anything that you could pop on top. Think leftovers like Bolognese on a wedge of sourdough toast. Delicious and oh so simple.
Sascha loves the classic combination of avocado and feta on toast. Lee loves making the Sweet Potato Toast with Avocado from the 28 Day Weight Loss Challenge for something a little different.
Natasha says that 'We love having the Savoury Turkey Mince with Toast for dinner.' You could even freeze single serve portions to defrost for a super quick meal.
Nicole loves the 'Smoked Salmon Avocado and Rocket on Toast.' She does this for a quick lunch or dinner. Or why not try a toasted sandwich? This Cauliflower Cheese Toasted Sandwich from the 28 Day Weight Loss Challenge will really hit the spot.
BLT Pita Melt
Nicole loves serving up the BLT Pita Melt to her crew. Just add tomato passata, bacon, tomato, baby leaf spinach and some cheese (or leave the ingredients out so everyone can make their own). Grab the recipe from the recipe hub on the 28 Day Weight Loss Challenge.
Omelettes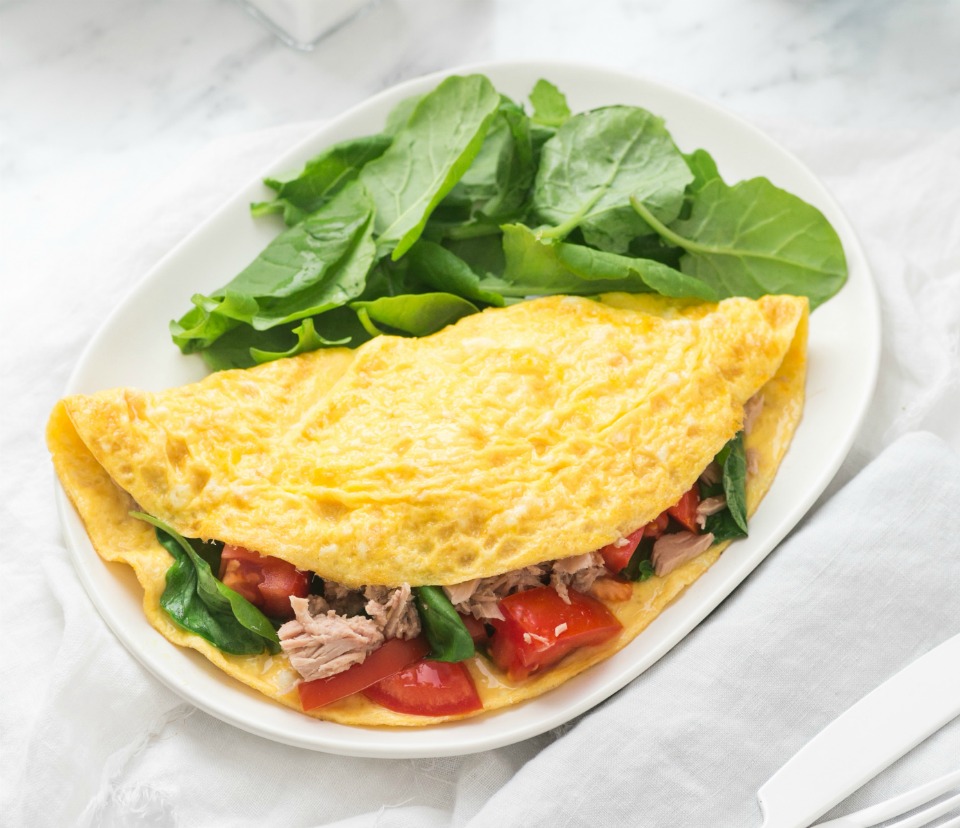 Libby got very excited to share her family's love for this classic egg meal. We love omelettes as they allow you to prepare them to suit individual (aka fussy) tastes.
Libby says, 'We try to give the children a selection of "toppings" and get them to sprinkle their choices on.' What a great idea! The Tuna Omelette from the 28 Day Weight Loss Challenge is delicious and really easy.
Wholemeal Crumpets
Keep crumpets on hand in the freezer and just pull them out in the morning to defrost on the bench ready for dinner that night. Naomi and her family love the Wholemeal Crumpet with Bacon Banana and Maple Syrup from the 28 Day Weight Loss Challenge.
Naomi says that 'Although the recipe doesn't say to, when I do it I prefer to cook the banana a bit first.' That doesn't just sound like breakfast for dinner Naomi, it sounds like dessert for dinner! Yum!
English Muffins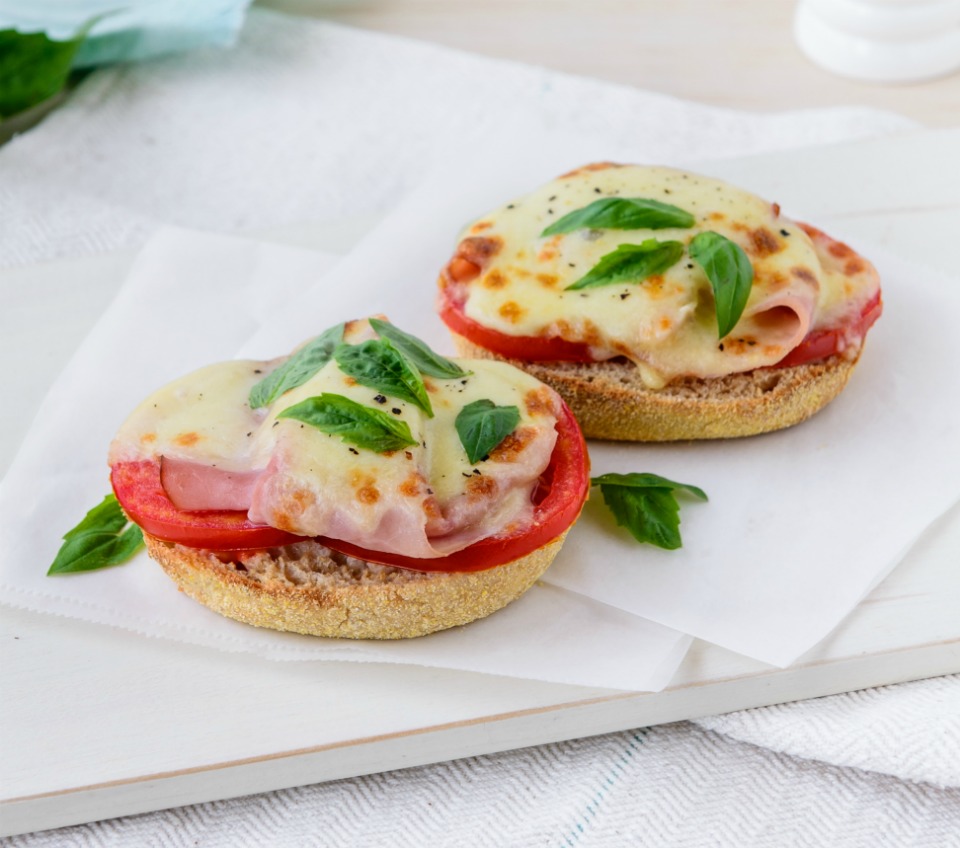 Alana and her family love the classic English Muffin with Bacon Egg and Tomato. But don't stop there.
Why not make a mini pizza on an English muffin – they're perfect when there is next to no food in the house! So long as you have tomato paste and some cheese, you'll be good to go.
Sprinkle a little mixed herbs on top of the tomato paste for that extra pizza flavour. We love using the wholemeal muffins if you can find them. Grab the recipe from the 28 Day Weight Loss Challenge.
Healthy Mummy Smoothie
Whether it's for breakfast, lunch, dinner or a snack, you can NEVER go wrong with a Healthy Mummy Smoothie.
Mum of four Kat got into the habit of having her smoothie for dinner, and says it stopped her needing to snack after dinner. Read more about the UK launch of the smoothies HERE.
Cereal and Porridge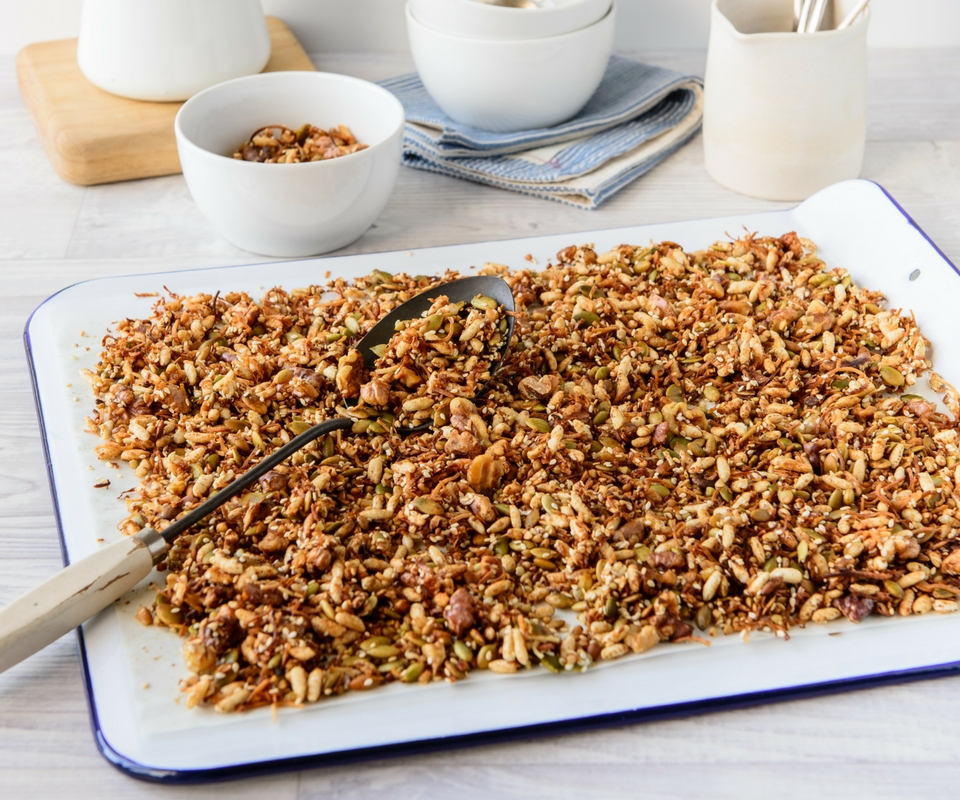 Hang on, what?! Porridge for dinner? Why haven't we thought of doing that before? Kim and her family have truly embraced this new tradition. Kim says 'My kids and hubby absolutely love BFD as we call it. The kids have porridge, hubby has muesli and I have scrambled eggs.'
We love the idea of just letting everyone have their favourite breakfast (not necessarily all the same thing) and enjoying it as a family meal. If the kids can prepare their own, then all the better!
Now for something a little different, why not try the savoury option? The Savoury Mushroom and Spinach Porridge from the 28 Day Weight Loss Challenge is a really satisfying meal on a cooler night.
Or if you're really pressed for time, a bowl of the Gluten Free Granola with a chopped banana and a dollop of yogurt is going to fill a hungry tummy with a minute's hands-on time.
More on the 28 Day Weight Loss Challenge
Want access to thousands and thousands MORE healthy recipes just like this recipe? Then be sure to check out our 28 Day Weight Loss Challenge.
Our 28 Day Weight Loss Challenge is a family-friendly, breastfeeding-safe program designed FOR MUMS to help them tackle their health and lose the baby weight. 
Every week you are given a different meal plan to follow and each month we add NEW recipes to our Challenge Recipe Hub. That way, you'll never get bored and stay on weight loss track while digging into healthy, yummy recipes.
Learn more about our 28 Day Weight Loss Challenge HERE.