Here at The Healthy Mummy, we love to celebrate our amazing mums! We're thrilled to share these seven mums' incredible transformations and how they are smashing their goals with the help of The Healthy Mummy 28 Day Weight Loss Challenge and our community.
1. Louise Elizabeth says that she is seeing results already.
"Fairly new to The Healthy Mummy 28 Day Weight Loss Challenge but seeing results already. 
2 years and a baby between these pics (last time I wore the dress), and while the dress still fits it is actually too big at the chest and waist now with the straps falling too." 
2. Maria O'Rourke says her body is looking better now than it ever has been.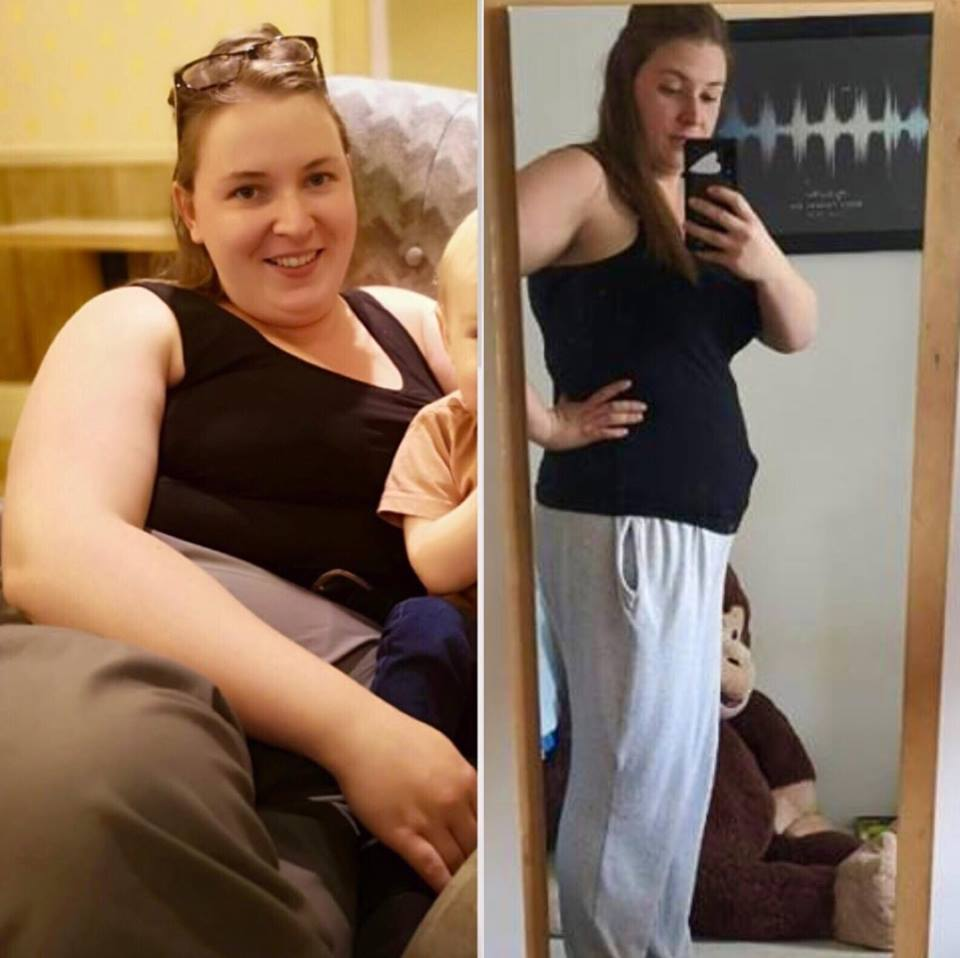 Maria says, "Started The Healthy Mummy journey 3 months ago and so far I have lost just under a stone (gone up a little) as I believe it's the time of the month coming and I tend to put a couple pounds on. I know that I am losing weight and my body is looking far better now than it's ever has done.
Mentally I am getting stronger, feeling happier all because of the community of The Healthy Mummy and the constant support.
This is a lifestyle change so I will have those days still with limited restrictions, birthday celebrations, down days, happy days. That's life and we all will have those days, but I always pick myself up and look at the pictures of the mum/woman I was before and get back to plan.
With a diet, you lose weight quickly but never maintain it, and you are restricted.
The Healthy Mummy 28 Day Weight Loss Challenge is a lifestyle where you can still eat whatever you want, learn about the ingredients in your food, using alternative sugar methods and amazingly lose weight."
3. Sarah-Louise Peachey has noticed a huge difference in the amount of energy she has.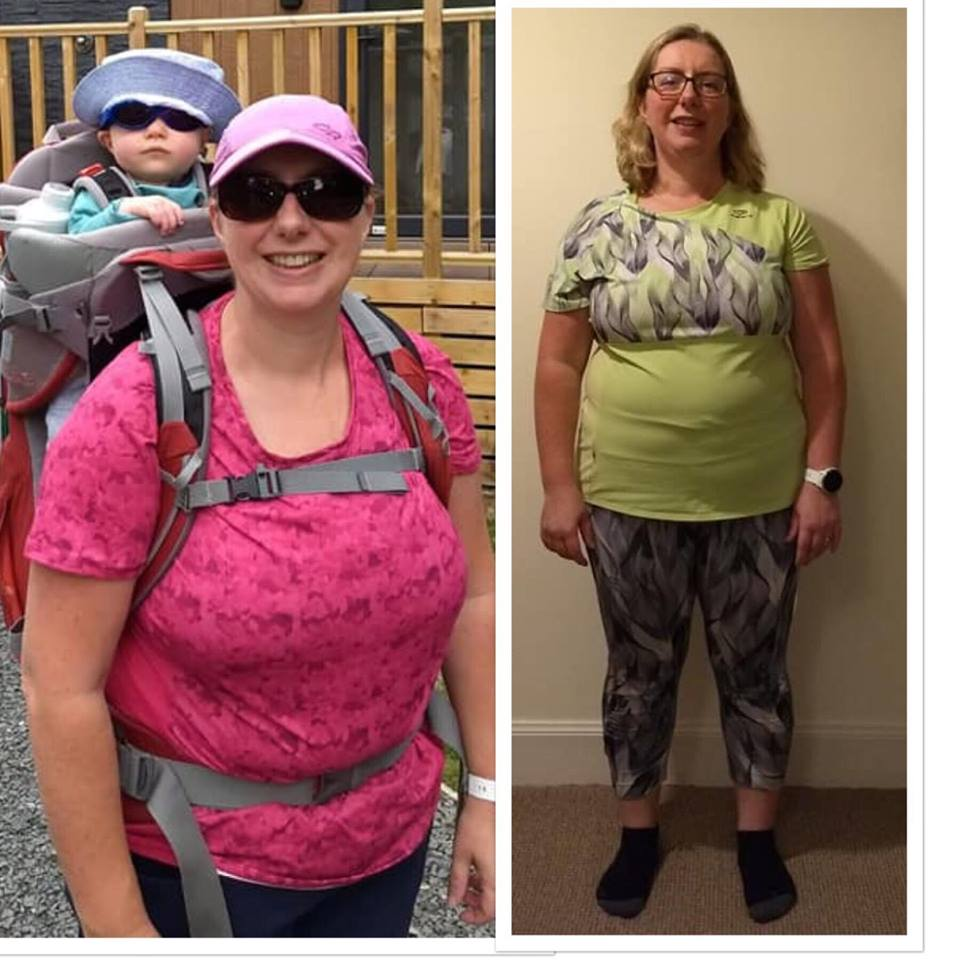 Sarah-Louise says, "I am mummy to 10-month-old twin boys, Ross and Duncan. I joined The Healthy Mummy 28 Day Weight Loss Challenge 4 months ago and took my time getting used to the app and the plan. As yet I have not seen a huge difference on the scales but have noticed a big difference in how my clothes are fitting and a huge difference in the amount of energy that I have.
So far our favourite meal has been the stove top lasagne, although my boys love the peanut butter curry. Our favourite snacks are the chocolate chip banana bread and the peanut bubble crunch, the snickers mousse is a firm favourite as a dessert as well. I love the Healthy Mummy recipes as you do not feel you are deprived like on some diets as there are recipes for anything you fancy even chocolate.
I joined The Healthy Mummy because over the years, I have tried many different diets and nothing has worked long term. I wanted to lose weight and get fit after my boys were born so that I can run around after them and enjoy time with them as they grow up. I have the added incentive that I am getting married next summer and for once in my life I want to feel and look good."
4. Charlie Johnson has seen a massive change in her mental attitude.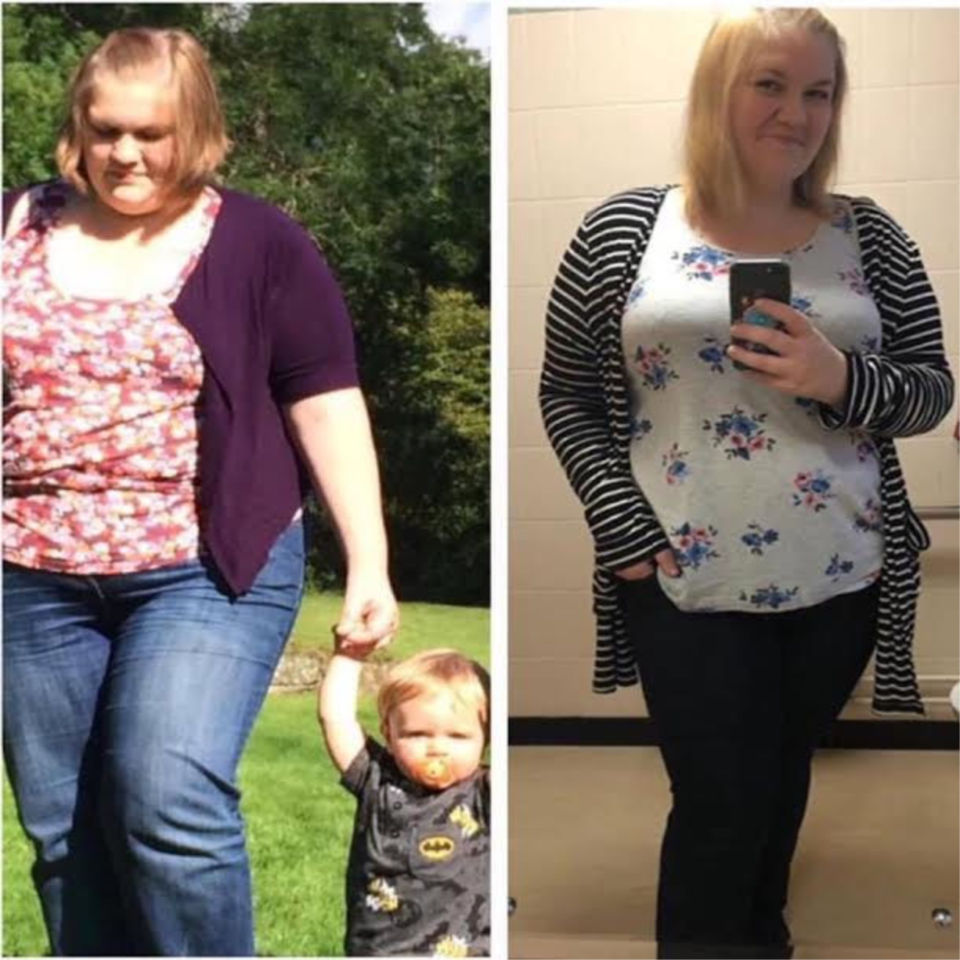 Charlie says, "So as many of you will know I've struggled a bit this month….there's been no change on the scales but a massive change in my mental attitude.
There's no denying the physical changes that have happened since joining Healthy Mummy 28 Day Weight Loss Challenge- I'm always getting comments from people saying how well I'm doing and that they can see the changes in me. And that's always nice to hear and gives me a great boost!
But for me, I look at the picture I've just taken, and I can see the best change. I can see that I'm happier and more confident. To me, that's life changing and it's all thanks to Healthy Mummy and the support of the amazingly inspiring women on this group.
In the last 5 months, I've learned more about a healthy and positive mindset, about not being so hard on myself and about moving on from a bad day, week or month without feeling guilty, than I have in my entire life!
And that's what I want to say thank you for.
Love you guys!"
5. Laura Bond has noticed a massive boost in her confidence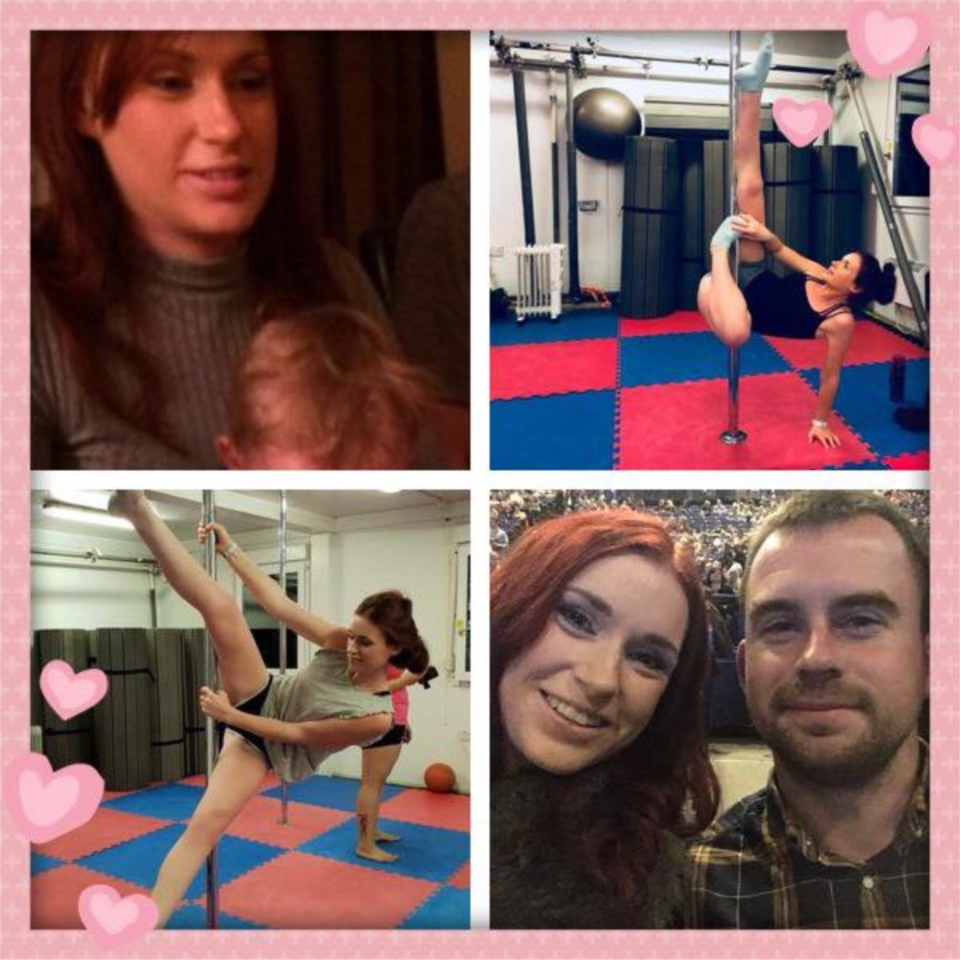 Laura says, "Since joining The Healthy Mummy 28 Day Weight Loss Challenge back in July. I have noticed a massive boost in my confidence.
I joined my local pole fitness class just over a year ago but lacked so much confidence, now I feel confident to try anything! 
Looking at past photos I look and feel more energised, fresh and less bloated.
The Healthy Mummy has definitely got me out of a rut, I assumed I would always be stuck in until now. My husband and 2 little boys love all the meals so it's easy peasy!!"
6. Kelly Anderson loves the amazing community network of supportive mums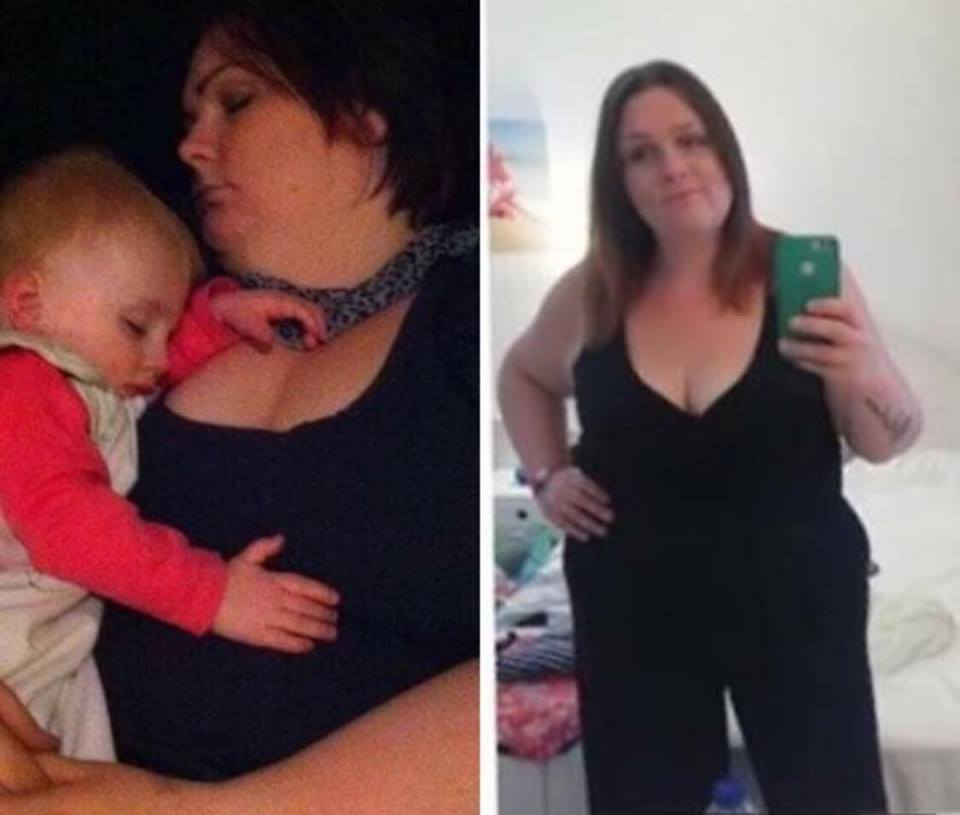 Kelly says, "It really is amazing the changes that can happen in such a short space of time. I was massively overweight, had a hectic job as an Area Manager on the road all day and lived off of convenience. I have always been overweight and it became a part of who I am so the cycle has been so hard to break.
I actually LOST weight on all of my pregnancies as it wasn't just about me anymore, but as soon as the babies arrived I put myself back to the bottom of the list.
I started The Healthy Mummy 28 Day Weight Loss Challenge 5 months ago as I really wanted to do something about it and set a goal of being a size 20 to go on holiday. I achieved that from a size 28/30, with my Christmas goal now of being a size 18. I know that this is a marathon, not a sprint, and I love how the Healthy Mummy is serving us up a great lifestyle change suitable for all the family with tasty recipes and smoothies, and a huge support network in the amazing community of mums."
7. Tracey Bentley says she is much happier with her body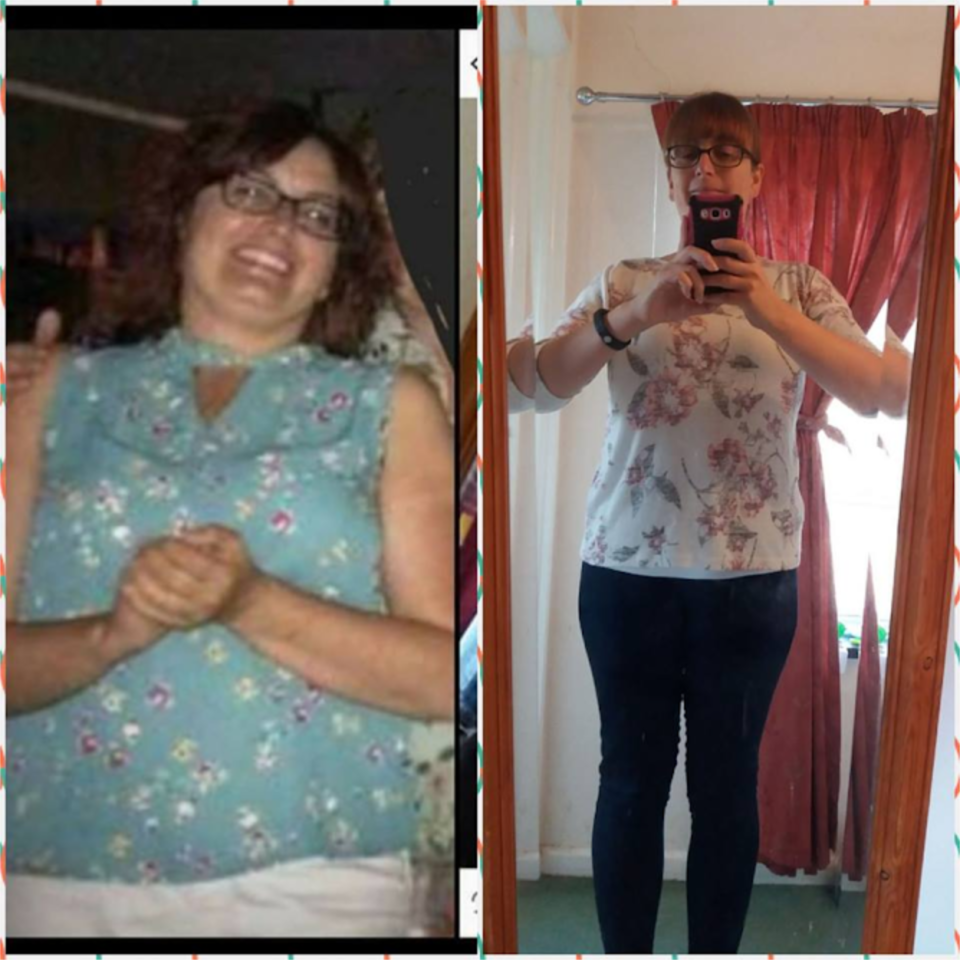 Tracey says, "Well it's my last Friday as an October Motivational Mum and I'm hoping I've had some kind of impact on at least one of you ….. to stay positive even when you don't want to, to keep moving forward and don't look back in regret. We all get good days and we all get bad ones too. Just set yourself mini goals and aim for them then make more.
The first pic was taken about 2 months into my journey. I hadn't noticed any change on the scales but my shape was changing slightly. Now I'm so much happier with my body and even more chuffed that my size 14 clothes, that I had aimed for, are starting to feel loose.
I'll be even more chuffed if that stubborn 2lb has gone too but I won't weigh myself till the end of October."
Well done to these wonderful mums on their weight loss journey!
More on the 28 Day Weight Loss Challenge
Our 28 Day Weight Loss Challenge is a family-friendly, breastfeeding-safe program designed FOR MUMS to help them tackle their health and lose the baby weight. 
Every week you are given a different meal plan to follow and each month we add NEW recipes to our Challenge Recipe Hub. That way, you'll never get bored and stay on weight loss track while digging into healthy, yummy recipes. Some mums also choose to add in Healthy Mummy Smoothies to their meal plans, but it's totally up to you.
Learn more about our 28 Day Weight Loss Challenge HERE.
If you would like a sneak peek at some of the meals, snacks and exercises from the 28 Day Weight Loss Challenge you can download our FREE recipe packs HERE.