Beyond wanting to lose weight, a lot of the mums on the 28 Day Weight Loss Challenge say it's the other benefits that really knock their socks off.
Having more confidence, fitting into old (or new!) clothes, teaching their kids to love fresh healthy food – these are all wonderful things that don't have anything to do with the scales.
These 6 mums tell us about the benefits they've experienced since joining the 28 Day Weight Loss Challenge and we want YOU to feel the same way!
So if you want some of what these mums are having, come and join thousands of real mums from all over the UK on the 28 Day Weight Loss Challenge. You won't regret it!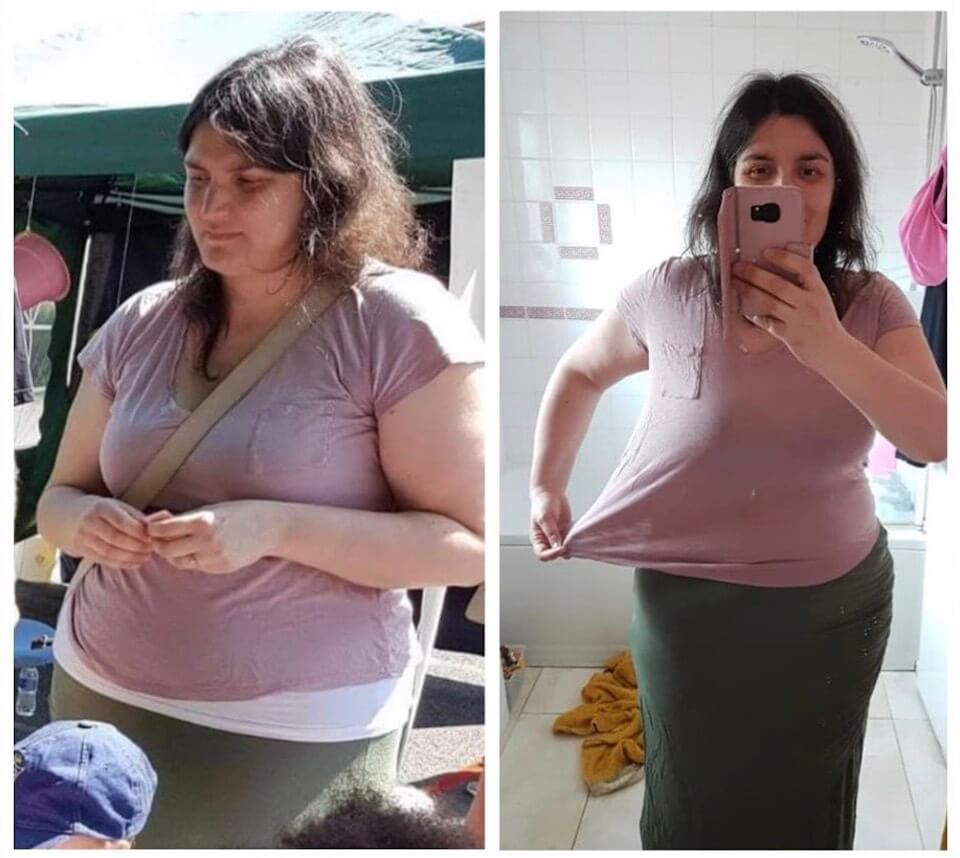 Isabelle Rodriguez decided to try on her 'before' photo outfit
Isabelle (pictured above) says, "I decided that before getting into my workout clothes, I would try on the clothes from my 'before' photos as it was this photo which started my journey.
The outfit was so tight on me, I was so uncomfortable.
Fast forward 10 months following the 28 Day Weight Loss Challenge…
Well what can I say? The t-shirt is very loose and the skirt is fitting the way I think it should fit – it's even a bit baggy on the derrière bit!
My 28 Day Weight Loss Challenge journey is a slow journey but it's MY journey and I am proud of my achievements so far.  Cannot wait to see where my lifetime membership takes me!"
Emma Katie-Louise Peel says if she can, so can you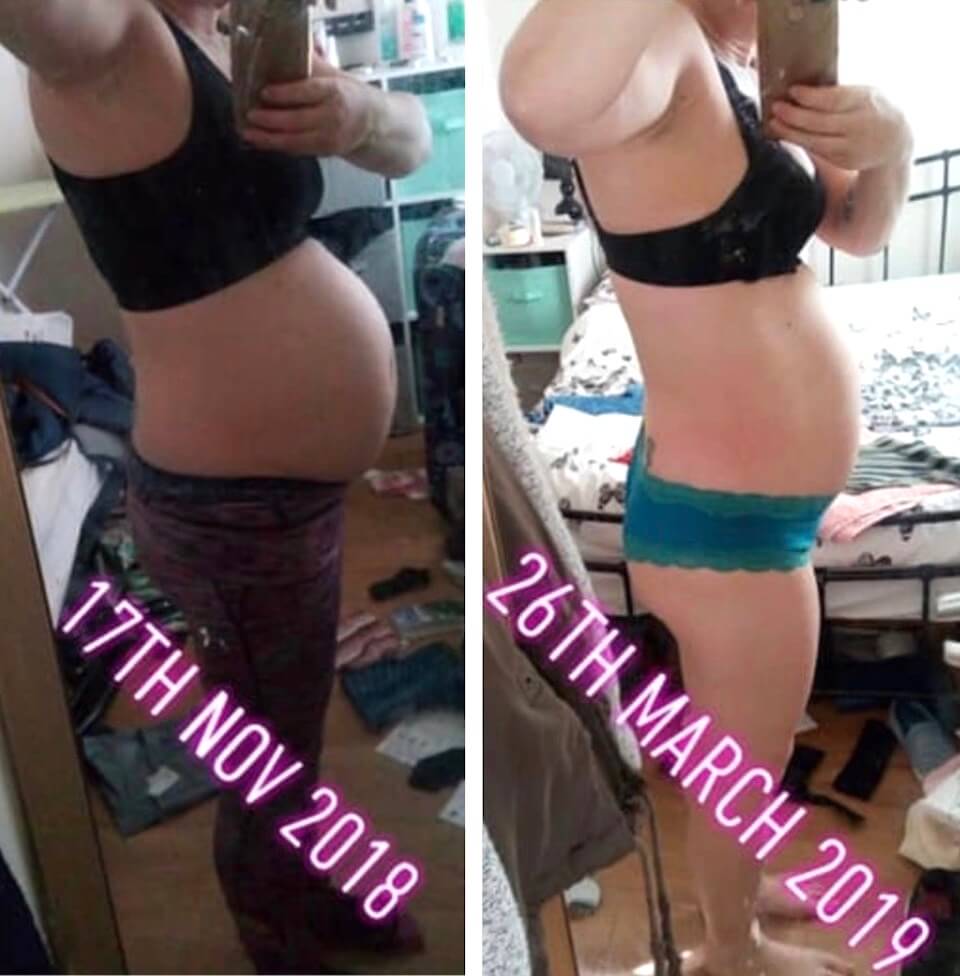 Emma says, "Then and now, after 4 months & 2 weeks of the 28 Day Weight Loss Challenge.
I've had my bad days, I can't be bothered days and my totally killing it days. I'm slow to lose the pounds but pictures as always show it's not only about the pounds.
10lb loss total so far. 5″ off my belly, clearer skin. Better tone in my body shape. From a size 16/14 (hadn't let myself believe I was in size 16 tops back then!) to size 12 bottoms and needing to buy size 10 tops. If I can do it so can YOU!"
Ruth Shewan is happy with her body again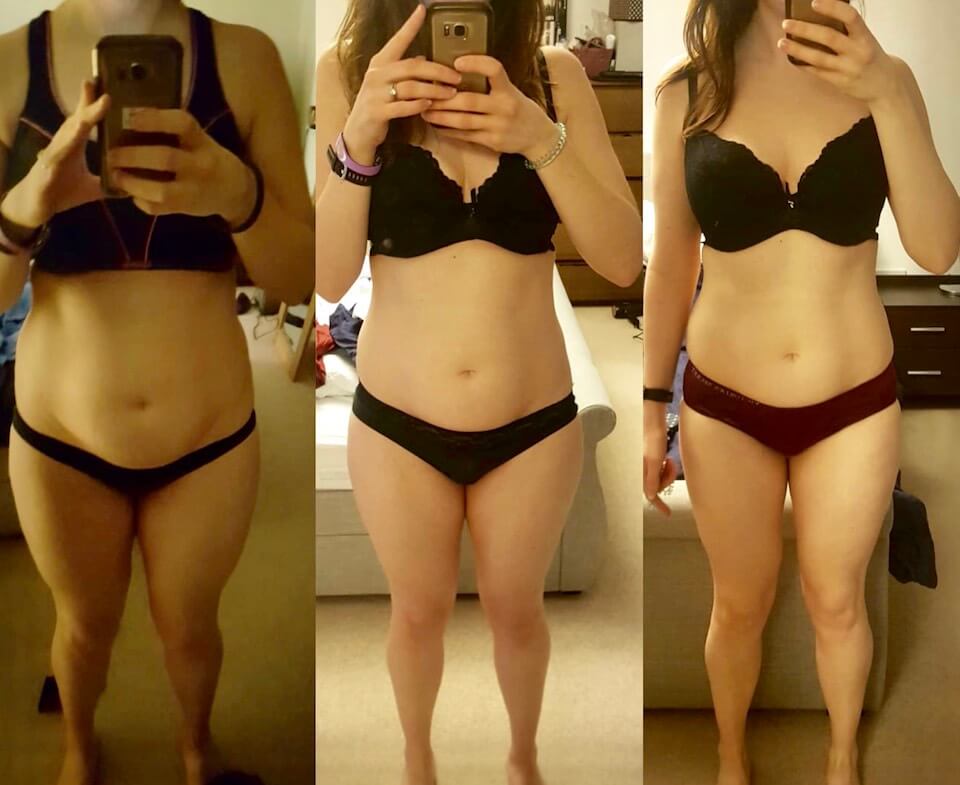 Ruth says, "I can't even fit on two hands what I've gained from my 28 Day Weight Loss Challenge journey!
Whilst many may not see the difference in the last two photos I can see areas that are more toned, I know that I'm stronger and fitter in just a matter of months and I'm so happy generally!
A dress size (at least) down
17lbs gone
Back to pre-pregnancy bra size
Bags more confidence
More toned
Fitter
Stronger
Body happy for the first time in a long, long time!
Clear skin
Stronger nails
Huge improvement in mental health
The list is endless!
If you're still deciding whether to get involved I guarantee you will never regret changing to the Healthy Mummy lifestyle!"
Alexandra Forrest's whole family has benefited from healthy eating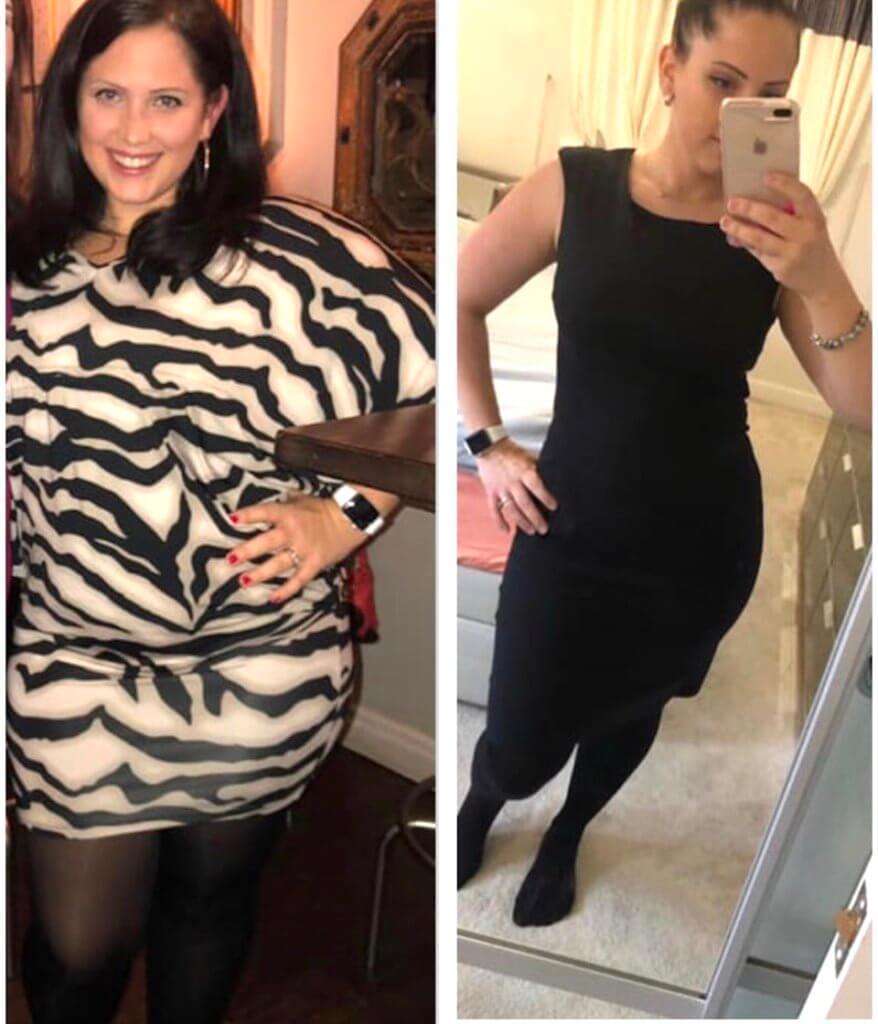 Alexandra says, "In the picture on the left I was very unhappy with the way I looked. I piled on so much weight during my second pregnancy because I was always eating and I was eating the wrong stuff.
I lived on chocolate biscuits, takeaways and frozen meals because it was quick and convenient. I certainly felt the effect of this especially after I had my baby!
I'm happy that now I put nutritious 28 Day Weight Loss Challenge food on the table for my family every day.
I only realised yesterday that the biscuit tin has been empty for about two months. Even the rest of the family is no longer interested in them. Not everything is only about weight loss."
Camilla Sharma will teach her kids about healthy cooking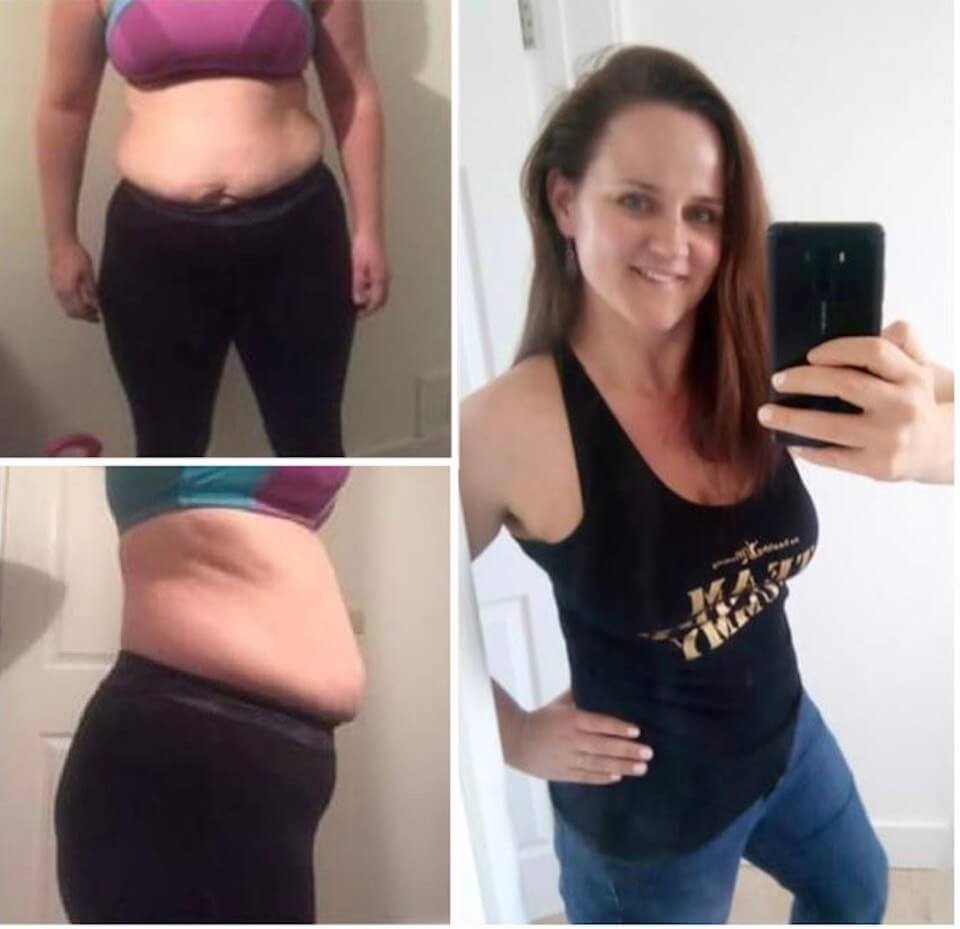 Camilla says, "Everyone has their own journey and goes at their own pace. I may see the results on the outside but it's the transformation inside that is so much more important.
The Healthy Mummy's 28 Day Weight Loss Challenge has armed me with the skills for life to live a healthy lifestyle for me and my family. And I will in turn teach these to my children."
Vanessa McAdam is now fitter than ever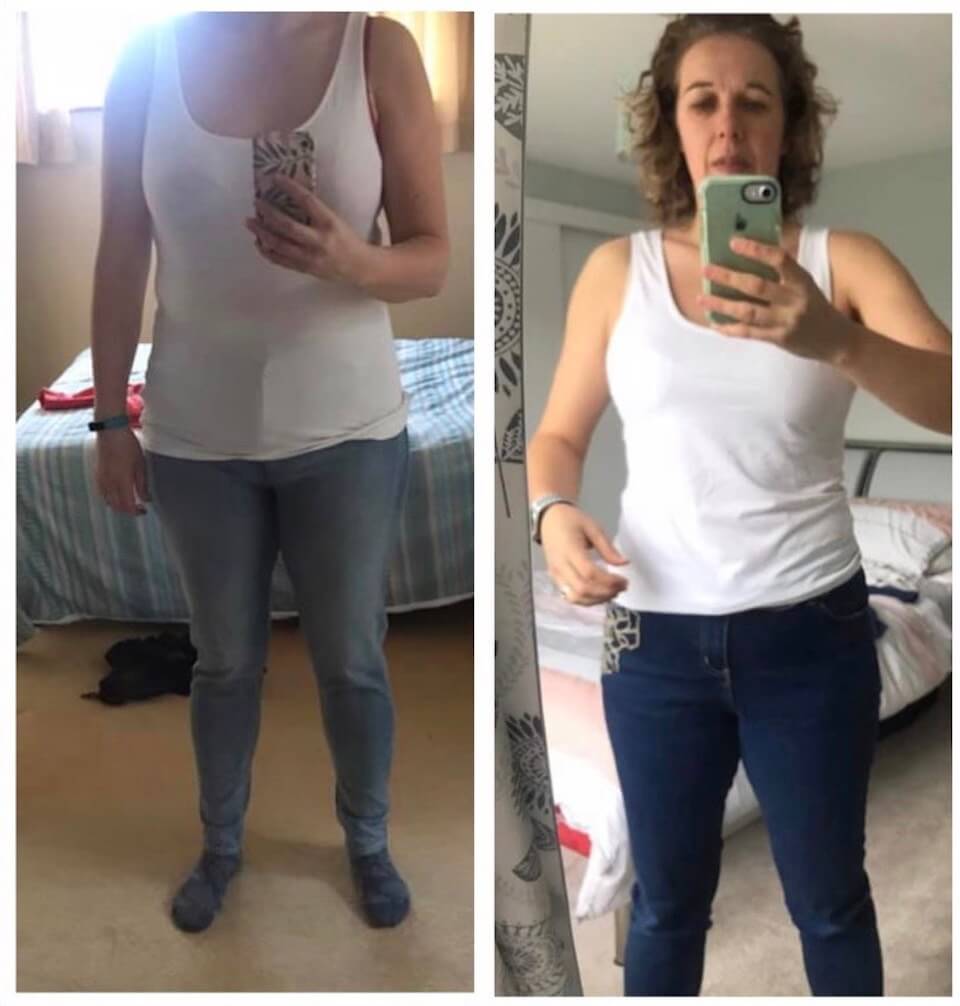 Vanessa says, "The tale of vest top and jeans….size 16/18 to size 12!
24 pounds gone forever thanks to the 28 Day Weight Loss Challenge, and over 20cm off my measurements!
I am now fitter, stronger and healthier than I have ever been!
The Healthy Mummy has changed my diet, lifestyle, and the life of my family by making us all more active. It has changed my wardrobe, now I need new clothes!
I have so much more strength and confidence.
It's honestly life changing!
Join me, try it ladies….I am a #healthymummyforlife."
Are you ready to kick-start your weight loss?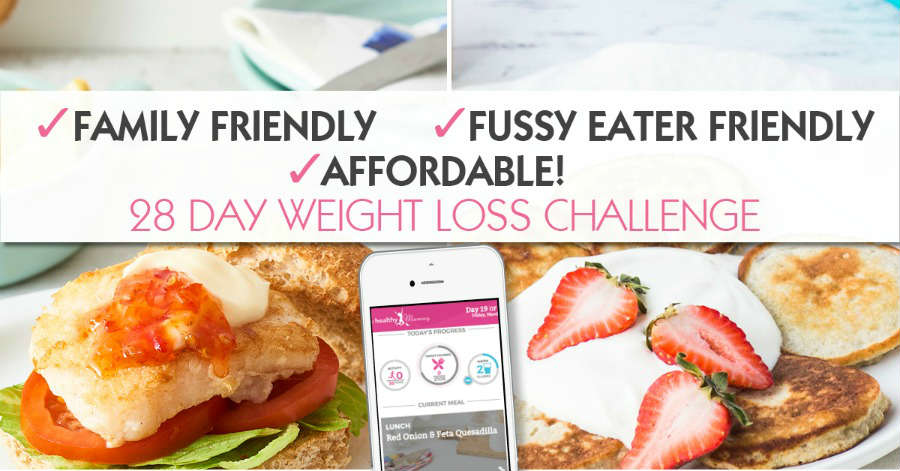 Want to shift your baby weight but feel like you have NO TIME in your day to exercise and eat healthily? That's where the Healthy Mummy's 28 Day Weight Loss Challenge can help.

Our Challenge entails: 
28 days of at home exercise routines (no gym needed) – with video instruction
Customisable and breastfeeding friendly meal plans
Time-efficient exercises for busy mums – under 30 mins
Challenge combines Pilates exercises with interval and circuit training (HIIT)
Suitable for basic to advanced fitness levels.
Home to thousands of EASY-TO-MAKE recipes.
To find out more about joining the 28 Day Weight Loss Challenge for £1 click here.
PLUS – connect with THOUSANDS of other mums on the 28 Day Weight Loss Challenge by joining our free support community here.