Cassie has been a member of The Healthy Mummy 28 Day Weight Loss Challenge for over two and a half years. She initially used the  28 Day Challenge meal plans and Healthy Mummy Smoothies to lose the last 1.5 st AND has maintained her goal weight for close to 2 years! Cassie puts down these amazing results to meal prepping on a budget!

Mum credits Meal Prepping for maintaining her weight AND saving her THOUSANDS!!!
Before finding The Healthy Mummy, mum of two Cassie says she had a complicated relationship with food. "I would put myself on a strict diet, inevitably fail pretty quickly and binge on too much junk food. Not only was this doing terrible things for my self-esteem, but food was costing us a small fortune each week. I was buying healthy foods, bingeing on junk food then throwing the healthy food in the bin once it had gone bad. We were easily spending over £168 a week between groceries and take-away."
Returning to work part-time after having her second child, Cassie was finding herself spending £8-11 a day on food and snacks. "I would feel so guilty spending that much money each day".
Not following a meal plan, shopping daily and eating a take-away regularly was adding up quickly, "My youngest son was born with a rare medical condition. I often have to take time off work to take him to appointments and to look after him, so sticking to a budget is more important now than ever".
Cassie joined the 28 Day Weight Loss Challenge in January 2017 and was initially reserved about meal prepping. "I thought it looked too hard and wasn't something I could do" she recalls.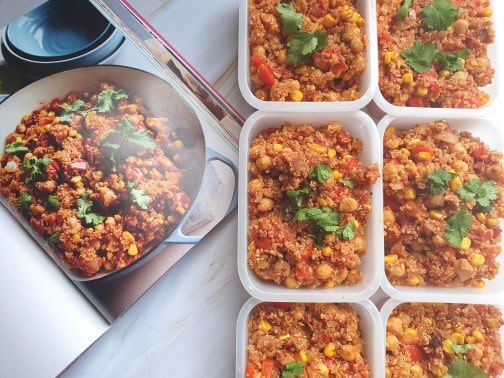 However, after watching other mums nail their meal prep, she decided to give it a go. "It wasn't as difficult as I thought it would be" she says. "I started prepping a few meals and snacks on a weekend and was pretty quickly hooked! Investing the time on a Sunday meant less time in the kitchen during the week, less dishes and I noticed we had more money in the bank at the end of the week".
With healthy meals and snacks ready to go at home, Cassie noticed she was eating out a lot less too "The Healthy Mummy food is AMAZING! Quite often I'm tempted to eat out or get drive-through, but know that the food at home tastes better! Plus I hate to waste food I've spent time preparing".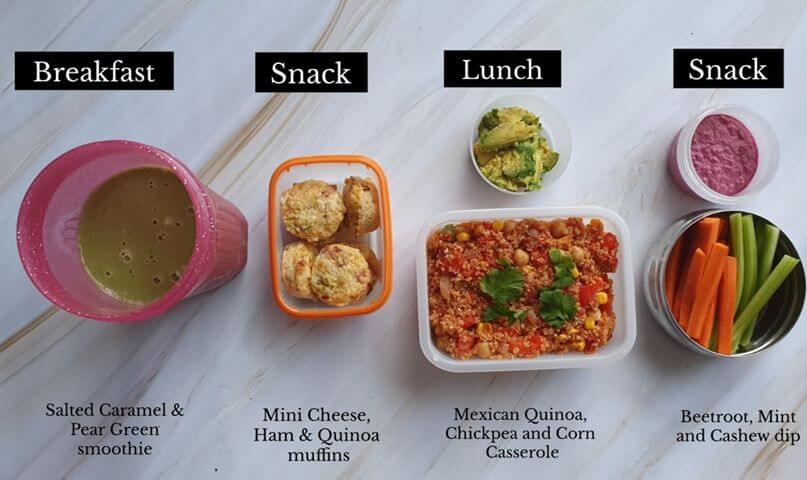 Through planning her meals and shopping only for the ingredients she needs, Cassie estimates that her grocery bill is now half what it used to be!! "I'm so proud of how little food goes to waste now and I'm very happy to be saving so much money." She has saved an estimated £1848 just by packing lunch and snacks for the 2 days a week she works away from home. "I'd love to see just how much money I have saved in total! I'd say we are now saving around £3900 a year on food!"
And that's not the only benefit!
Meal prepping has helped her to maintain her goal weight for close to two years now!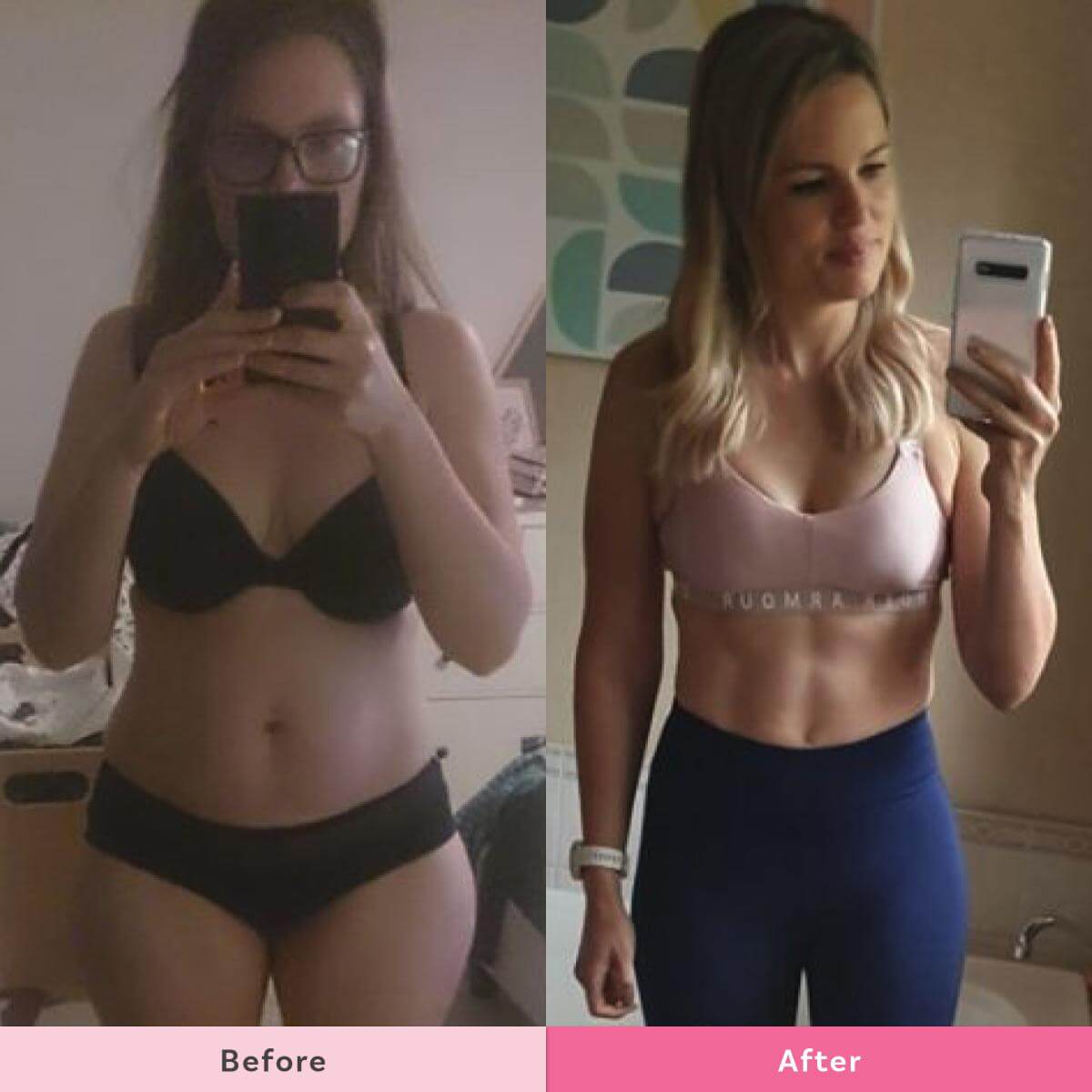 Cassie uses the Healthy Mummy app to plan her meals and snacks for the week.
"Knowing what I'm going to be eating for the day, and having it ready to go, means that I'm able to stick to my daily calorie goal of 1,700 calories. I've had numerous injuries over the past 6 months that have limited what exercise I am able to do, but through meal planning and prepping, I'm so happy to have been able to maintain my weight! Becoming a Healthy Mummy and learning how to properly meal plan and meal prep has completely changed the way I look at food! I LOVE the Healthy Mummy approach to living a healthy lifestyle as opposed to dieting. We get to enjoy everything in moderation, so I never feel as though I'm restricted."
Here is what Cassie prepared in a meal prep session.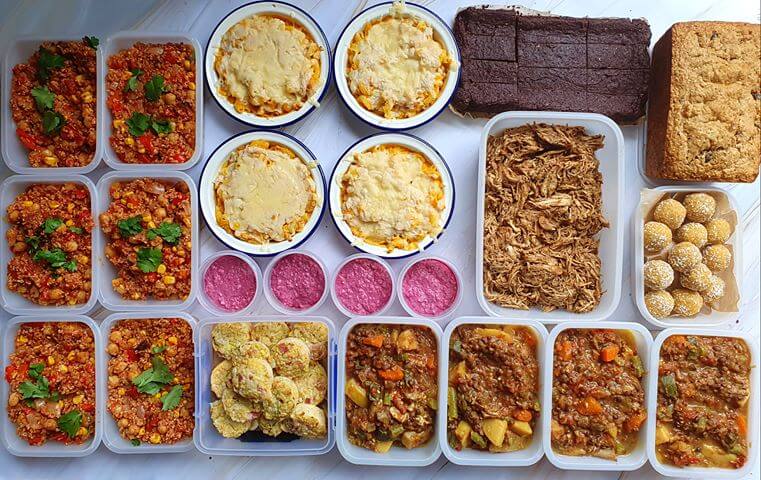 All of these recipes are from the 28 Day Weight Loss Challenge.
Taco Casserole – 6 serves
Tuna and Butternut Squash Mac & Cheese – 4 serves
Beetroot, Mint & Cashew dip – 4 serves
Mini Cheese, Ham and Quinoa Muffins – 12 serves
Healthy Chocolate Coconut Slice – 12 serves
Coconut Date Loaf – 10 serves
Cajun Chicken – 6 serves
Apricot & Oat Bliss balls – 12 serves
Lamb & Lentil Curry – 8 serves
"I love making meals that can be served in various ways – that way we don't get bored! The Lamb & Lentil Curry is great with rice and absolutely incredible as pasties! Same with the Cajun Chicken – great with rice and amazing on pizzas. The more versatile a meal is, the better!"
Total cost £36.14 for 24 Mains/Main bases and 50 snacks.
Amazing work Cassie!!
Are you ready to become a Healthy Mummy?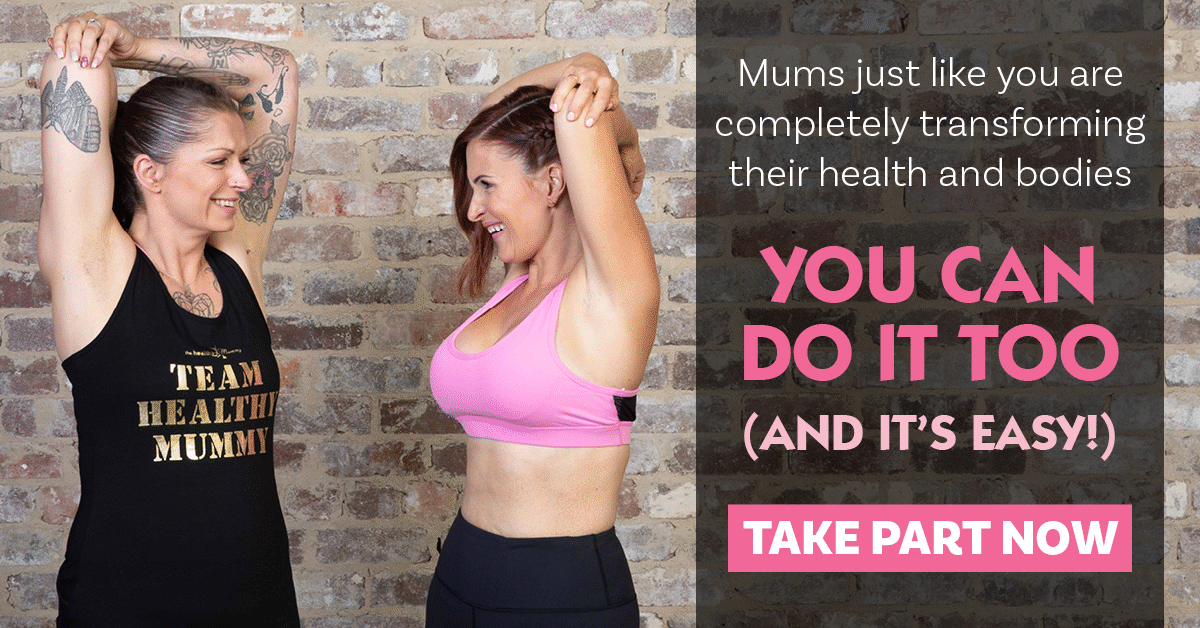 If you are wanting to lose weight and improve your energy – not to mention – help improve your overall health and wellbeing – our 28 Day Weight Loss Challenge is an awesome program to check out.
Our 28 Day Weight Loss Challenge includes:
28 days of at home exercise routines (no gym needed) – with video instruction
Customisable and breastfeeding friendly meal plans (including 7 Day Cleanse)
Time-efficient exercises for busy mums
Challenge combines Pilates exercises with interval and circuit training (HIIT)
Suitable for basic to advanced fitness levels
Home to thousands of EASY-TO-MAKE recipes!
To learn more about our 28 DAY WEIGHT LOSS CHALLENGE CLICK HERE or purchase