It's so wonderful to share the weight loss success stories with you, but we also love sharing the insights from mums who are still on their journey. What inspires them? What keeps them going?
We spoke to these five mums who all said that while they have definitely lost weight on the 28 Day Weight Loss Challenge, they're not at the finish line yet!
Let their stories inspire you to join the biggest mums-only weight loss plan in the world. It's just £1 for the first month on the 28 Day Weight Loss Challenge.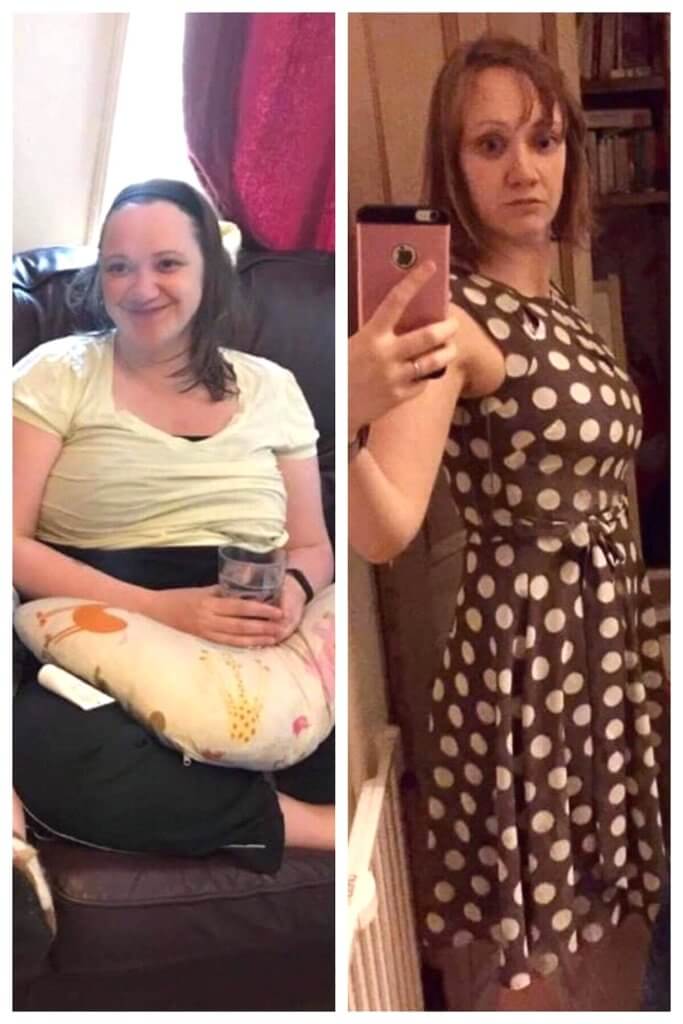 Laura Linklater has more energy for her family
Laura (pictured above) says, "Nine months ago I started the 28 Day Weight Loss Challenge at 13 stone on the nose and not feeling like me at all. I felt slow, sluggish, unable to cope with the demands of having 2 + a newborn and really really down.
Feeling great now at 9stone something (I only weigh monthly). And the dress on the right was last week and it's actually a size 8! With no stretch! Sorry for grumpy face… I cut off the toddler helping me try it on instead of sleeping at 10pm!!!
Hubby is looking great and confident now too and I'm feeling like my actual self again. If there's a lull at home, I'm 10x more likely to get up and go to the park than stick the TV on, so everyone benefits. Really really happy with the choice to join the Healthy Mummy's 28 Day Weight Loss Challenge!"
Alexandra Forrest has said goodbye to her mum-tum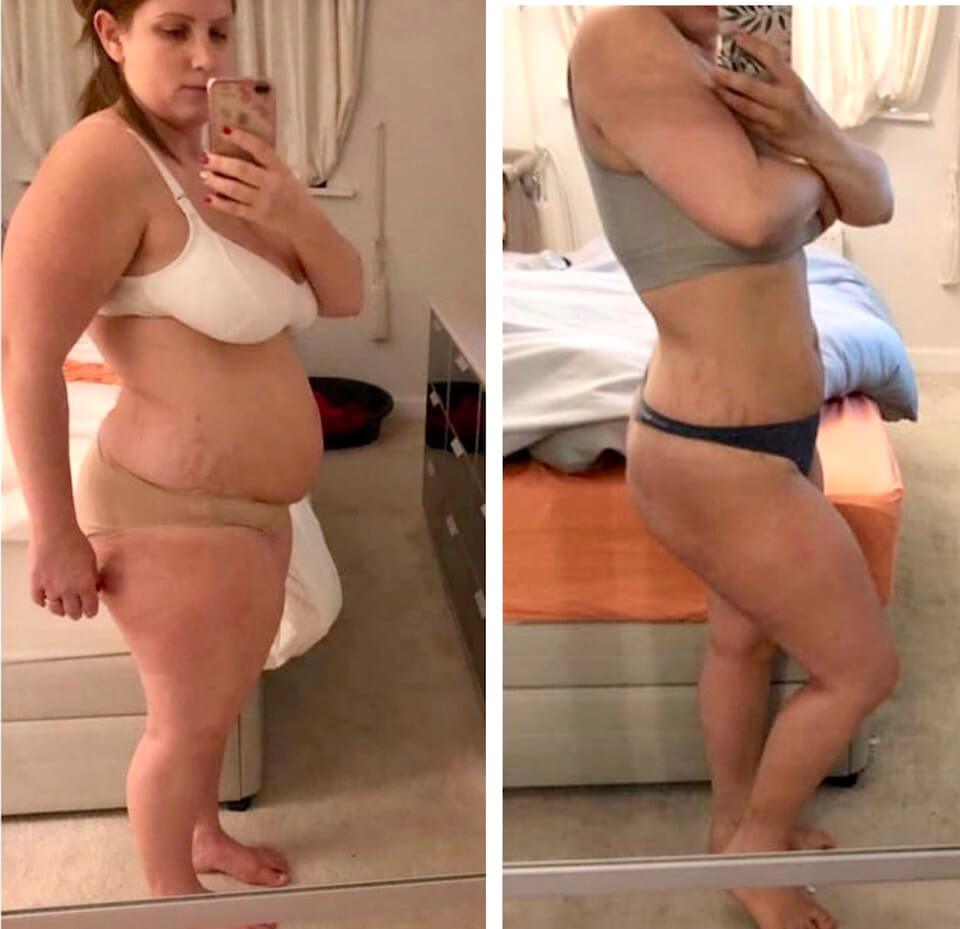 Alexandra says, "What a difference 3 months on the 28 Day Weight Loss Challenge can make! Nearly 2st down and I have 2 more to go to reach goal.
Love the fact that my mum tum has gone and I'm feeling and looking so much healthier."
Tracey Bentley is kicking lots of non-scale goals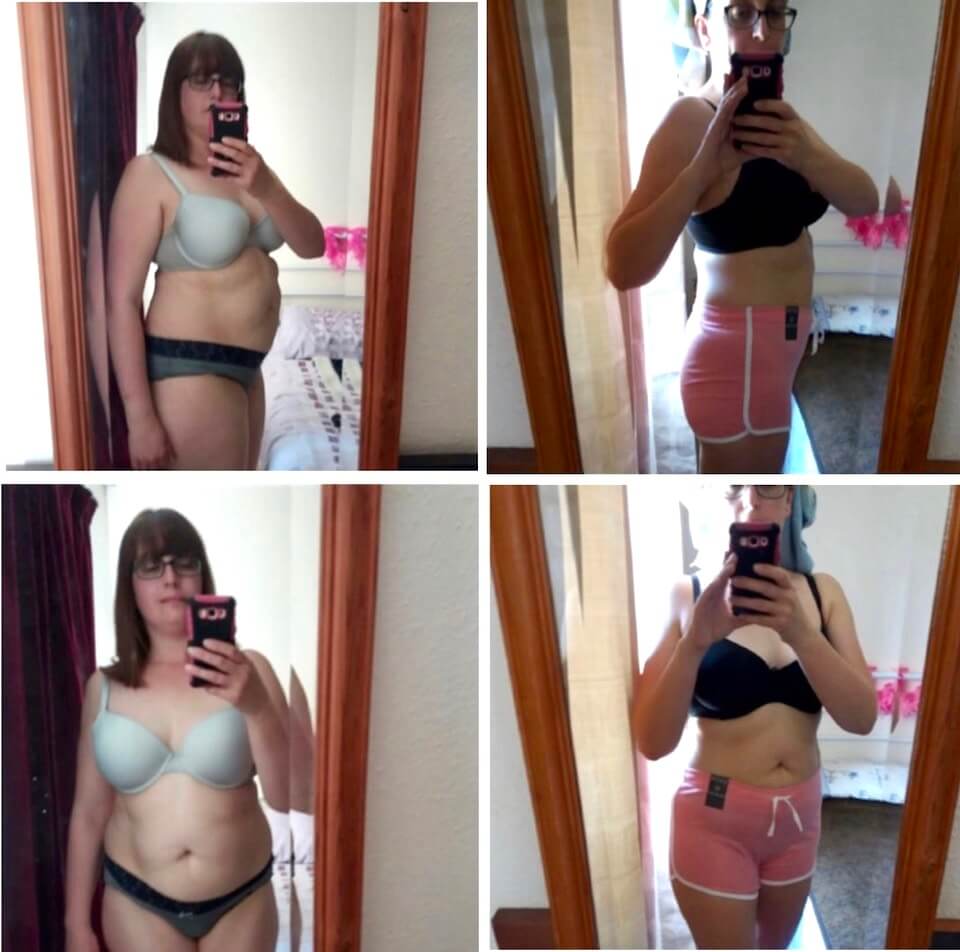 Tracey says, "Almost a year on the 28 Day Weight Loss Challenge from these first photos and I'm amazed at how quick it has gone by, but more amazed at the results I've achieved.
From a size 18 down to a size 10/12, 14 stone down to 11stone 3 (ish).
I'm trying to get down to 10stone 7 and would have liked to make it by my anniversary but if I don't make it I'm not too bothered. I know I will get there in the end!
I'm making small goals every week, which makes it easier. This week I'm aiming to workout 5 days in a row, next week I'm going to concentrate on my water intake, the next week I may try to up my steps to 20,000 every weekday!
They are achievable if I push myself which I know is made easier by staying on plan and by the support from the 28 Day Weight Loss Challenge and from this group."
Rachel Gray has found her love for cooking again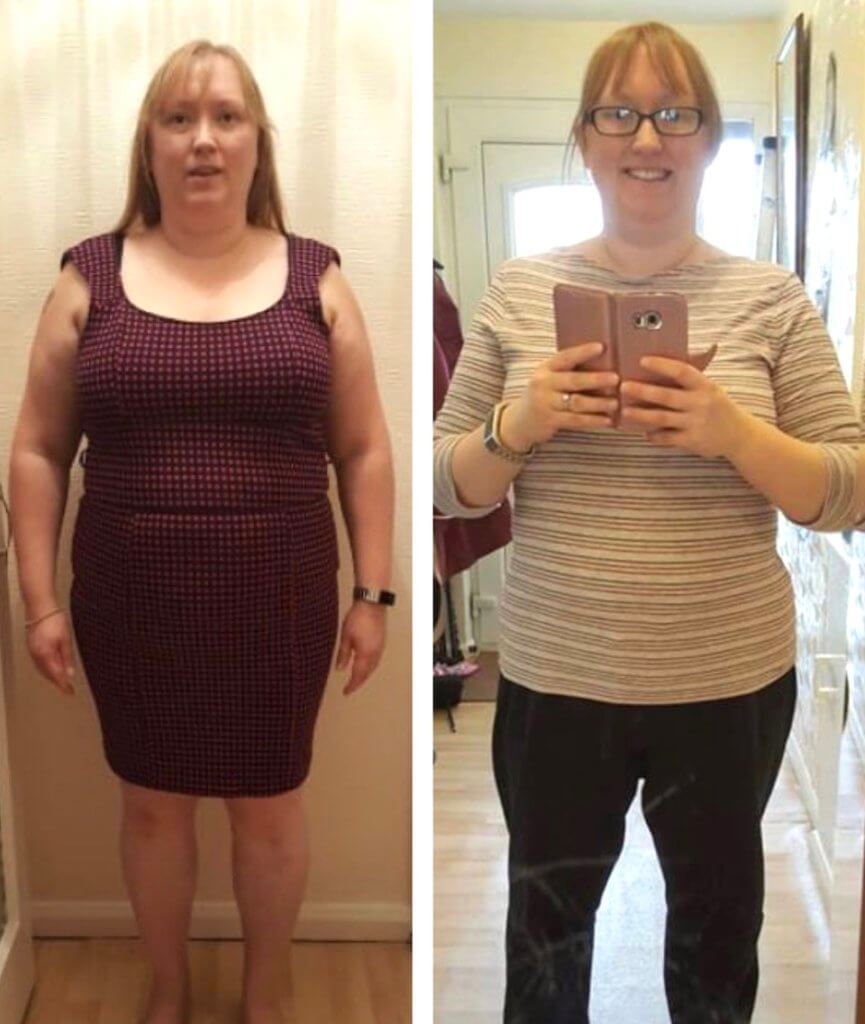 Rachel says, "I started the 28 Day Weight Loss Challenge five months ago. I felt fat, frumpy, lethargic, bloated and ate crap all the time!
I haven't whole heartedly stuck to the 28 Day Weight Loss Challenge but despite this I have lost 15lbs, I have bags and bags more energy, I'm eating healthier, I love cooking and baking again and my hair nails and skin feel and look loads better.
To top all that off my resting heart rate has decreased 10bpm, I'm sleeping better and my family are enjoying all the yummy healthy mummy food.
As you can tell from today's picture I'm so much happier in my own skin now too…even though I've still got a long way to go I feel great!"
Maria O'Rourke has gone from 0 to 60 seconds planking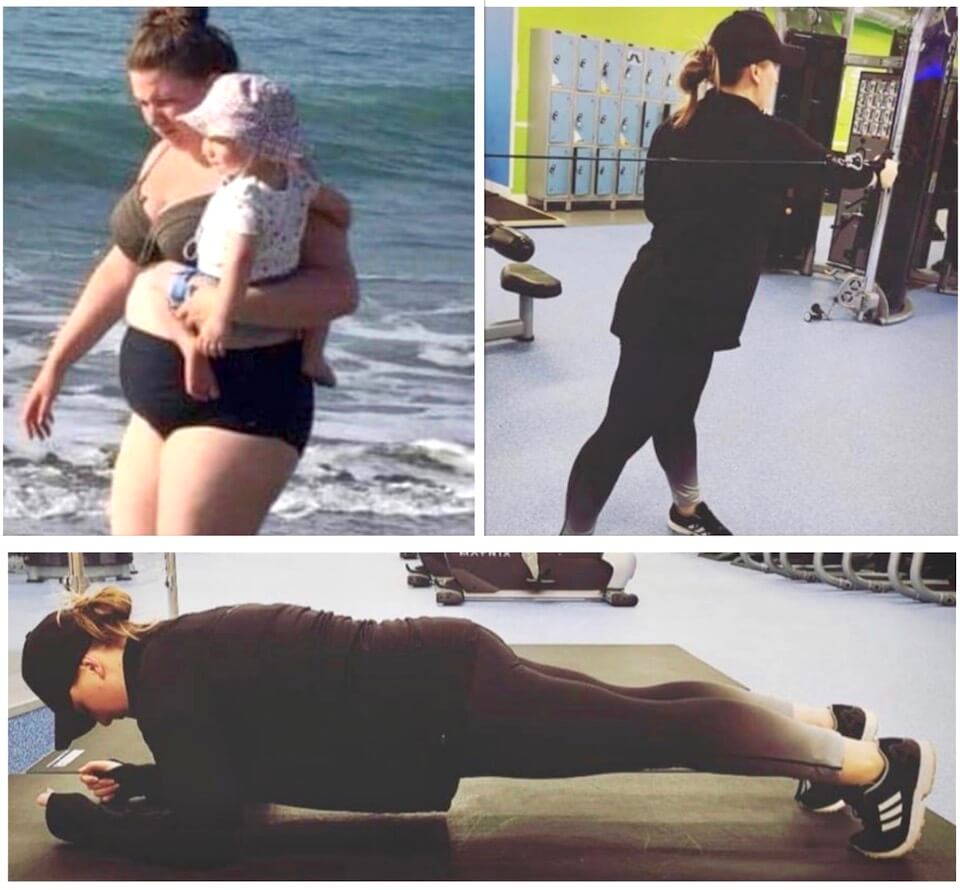 Maria says, "I can't believe I've now been on the 28 Day Weight Loss Challenge for about 8 months!
When I first joined I will admit I didn't do anything really for the first month apart from the odd snack due to wrapping my head around the whole challenge and I suppose back than still being lazy.
I fully embraced it 7 months ago and I haven't looked back since! To date I've lost 25lbs and 7 inches from my waist and still continue to push myself every day to shed this belly and gain a stronger body.
I was mortified when I saw how far I left myself go and wondered why my body was getting worse…now I know that I took my health for granted!
Never before could I lift my body of the ground especially at my biggest I just was too heavy, can you imagine being too heavy to lift your own body weight?
So I've done something about that and now I am on a road to build my body and mind into better shape, and now I can plank for over a minute (considering I have very poor core muscles).
It's not all about the weight loss it's about the happiness you feel, the health you are gaining and the mind you are nurturing."
Are you ready to kick-start your weight loss?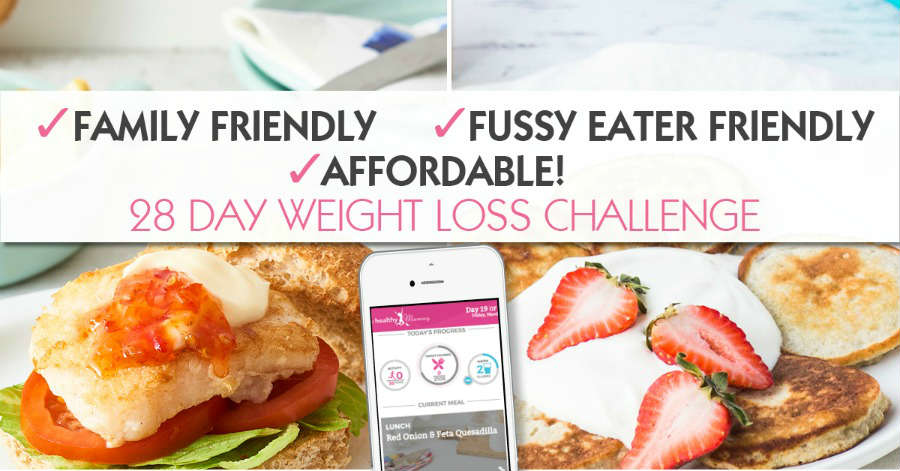 Want to shift your baby weight but feel like you have NO TIME in your day to exercise and eat healthily? That's where the Healthy Mummy's 28 Day Weight Loss Challenge can help.

Our Challenge entails: 
28 days of at home exercise routines (no gym needed) – with video instruction
Customisable and breastfeeding friendly meal plans
Time-efficient exercises for busy mums – under 30 mins
Challenge combines Pilates exercises with interval and circuit training (HIIT)
Suitable for basic to advanced fitness levels.
Home to thousands of EASY-TO-MAKE recipes.
To find out more about joining the 28 Day Weight Loss Challenge for £1 click here.
PLUS – connect with THOUSANDS of other mums on the 28 Day Weight Loss Challenge by joining our free support community here.