A reduced sugar intake can lead you on the road to improved health. This is the journey Healthy Mummy Rhiannon Barry took when she embarked on a journey to a life without sugar.
She says that she has been doing The Healthy Mummy 28 Day Weight Loss Challenge for one month. She also says that she has "gone an entire month without Coca Cola, chocolate, or added/refined sugars."
"I still have a long way to go, but I'm definitely heading in the right direction to becoming a healthier and happier me."
Join us this May for the SUGAR DETOX on the 28 Day Weight Loss Challenge.
STACKS of amazing recipes, all designed to help you ditch the white stuff AND the weight.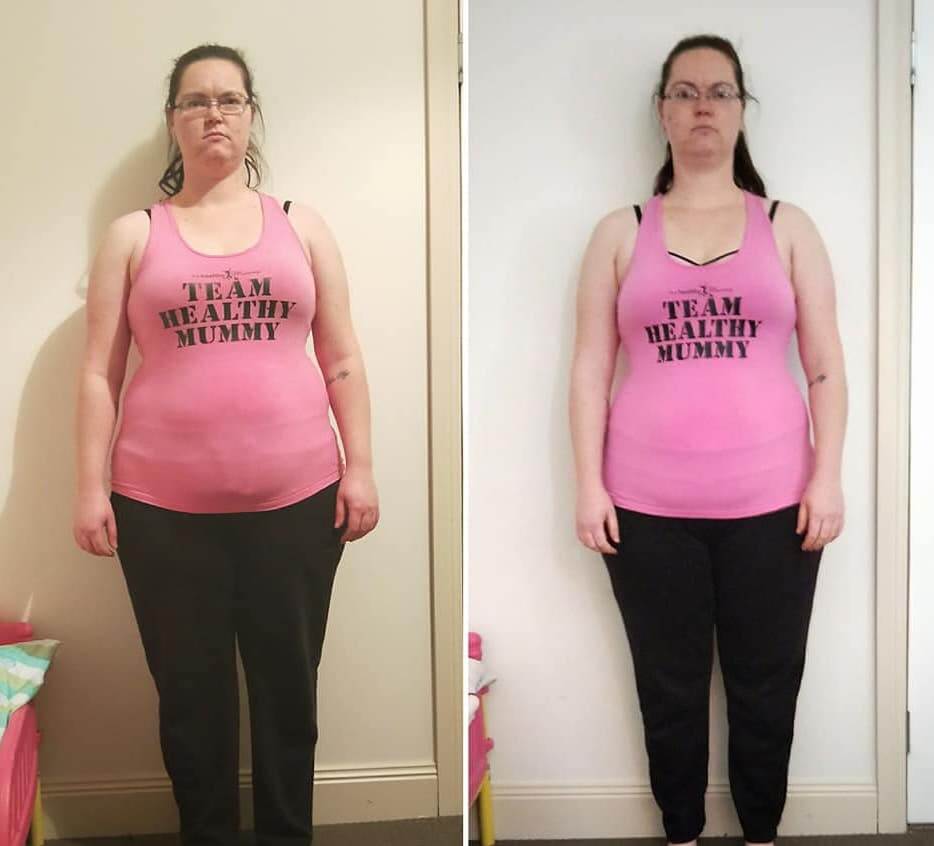 The sugar detox 28 Day Weight Loss Challenge has seen her dimensions change in a short amount of time.
Rhiannon shared her measurement changes (in cm's) between just a four week period during the sugar detox 28 Day Weight Loss Challenge.
Bust – 113   >  112
Waist – 98   >   95
Hips – 128   >   128
Thighs – 75  >   77
Arms – 34    >   29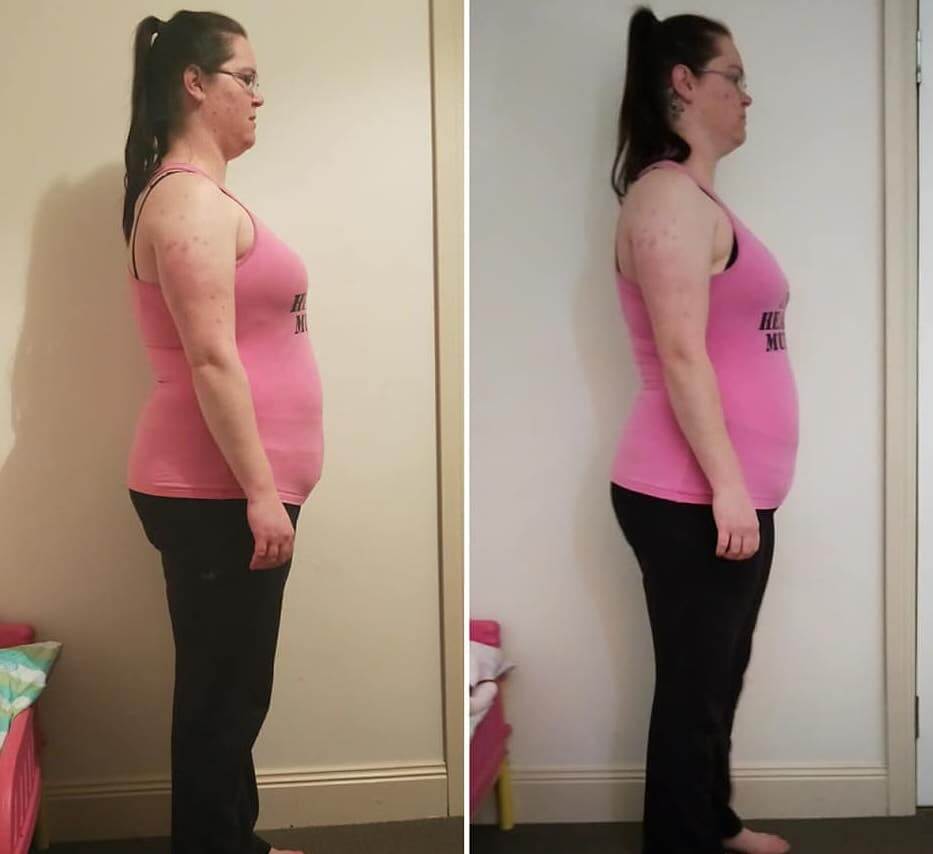 What does a reduced sugar intake do to help you and your health?
From healthy skin to weight loss, there are many reasons why a reduced sugar intake can benefit you.
Here are some of the benefits:
Weight loss. Food and drinks high in sugar tend to be greater in calories and are known as empty calories.  This means that they are high-calorie foods without the nutritional benefits. High sugar foods can cause an imbalance in your blood sugar levels.  This will often leave you still feeling hungry with a desire to eat more.
Reducing sugars can help mood balance. When you eat something sugary, your energy levels spike rapidly and then very quickly drop after insulin has been released into your cells.  The spike will give you a quick boost in energy and mood, the quick drop will leave you feeling shaky, hungry and moody. By focusing on more wholesome, real and nutritious foods, your blood sugar levels will remain more stable.  The Healthy Mummy is a place where nutritious food is a focus.
A reduced sugar intake can give you clearer skin. A high sugar diet can create stress and inflammation in your body. Choosing a diet of nourishing foods and plenty of water will help you to look more refreshed with clearer skin.
A healthier brain function. There is ample evidence that suggests consuming too much sugary food can have an impact on your cognitive function. A University of California Los Angeles (UCLA) study showed that a diet high in fructose can negatively impact your learning and memory. Sugar causes insulin resistance in the brain with subsequent effects on brain cognition.
By following a diet like the 28 Day Weight Loss Challenge with limited or low sugar intake, you are ultimately giving your body the greatest chance of improved health. Just look at the results Rhiannon has seen after just one month of reducing her sugar intake.
It's not too late to join us! This May the SUGAR DETOX on the 28 Day Weight Loss Challenge can help you cut out sugar and reduce your weight, with hundreds of healthy and delicious recipes.
Are you ready to kick-start your weight loss?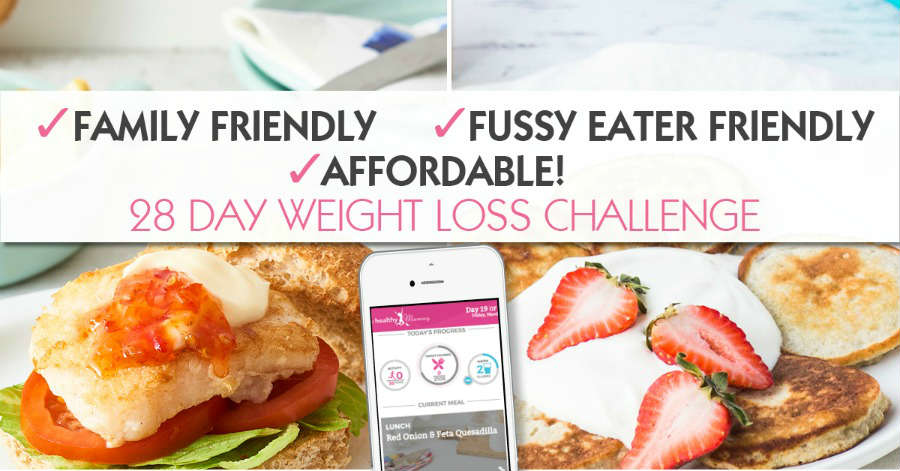 Want to shift your baby weight but feel like you have NO TIME in your day to exercise and eat healthily? That's where the Healthy Mummy's 28 Day Weight Loss Challenge can help.

Our Challenge entails: 
28 days of at home exercise routines (no gym needed) – with video instruction
Customisable and breastfeeding friendly meal plans
Time-efficient exercises for busy mums – under 30 mins
Challenge combines Pilates exercises with interval and circuit training (HIIT)
Suitable for basic to advanced fitness levels.
Home to thousands of EASY-TO-MAKE recipes.
To find out more about joining the 28 Day Weight Loss Challenge for £1 click here.
PLUS – connect with THOUSANDS of other mums on the 28 Day Weight Loss Challenge by joining our free support community here