When we saw the Transformation Tuesday winners this week at Healthy Mummy HQ we were all overwhelmed! What a result!
These 5 mums are PROOF that healthy eating on the 28 Day Weight Loss Challenge, never going hungry, delicious family friendly meals and some gentle exercises all lead to FANTASTIC results.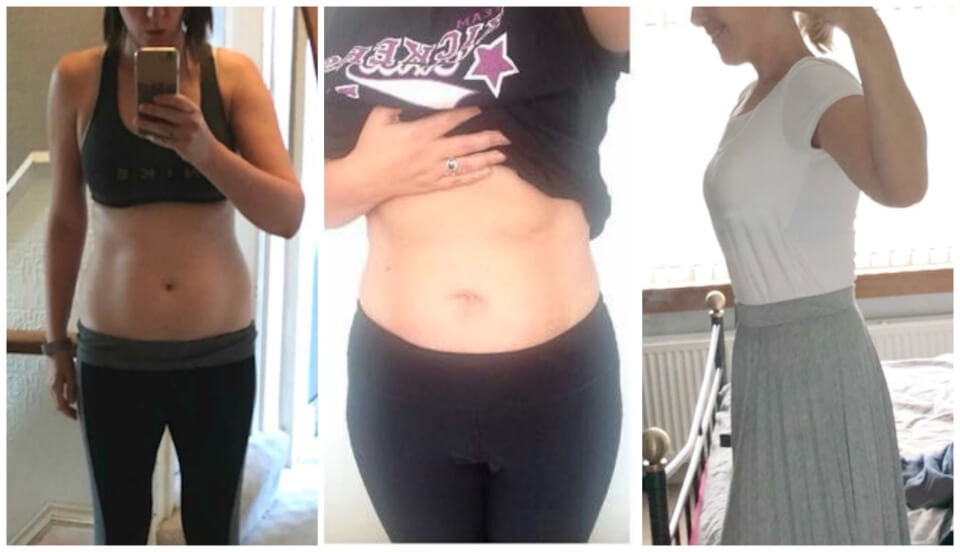 Besides great numbers on the scales, these 5 mums all feel fitter, healthier, stronger than ever – which is not often assumed to be possible as a busy mum!
Thanks to the 28 Day Weight Loss Challenge, thousands of mums across the UK are changing their lives (and their family's lives too) for the better.
Join us on the next 28 Day Weight Loss Challenge to access THOUSANDS of healthy recipes that the whole family will love. Lose weight on the biggest mums-only weight loss plan.
This week's Transformation Tuesday winners…
Hazel is stronger than ever after losing a stone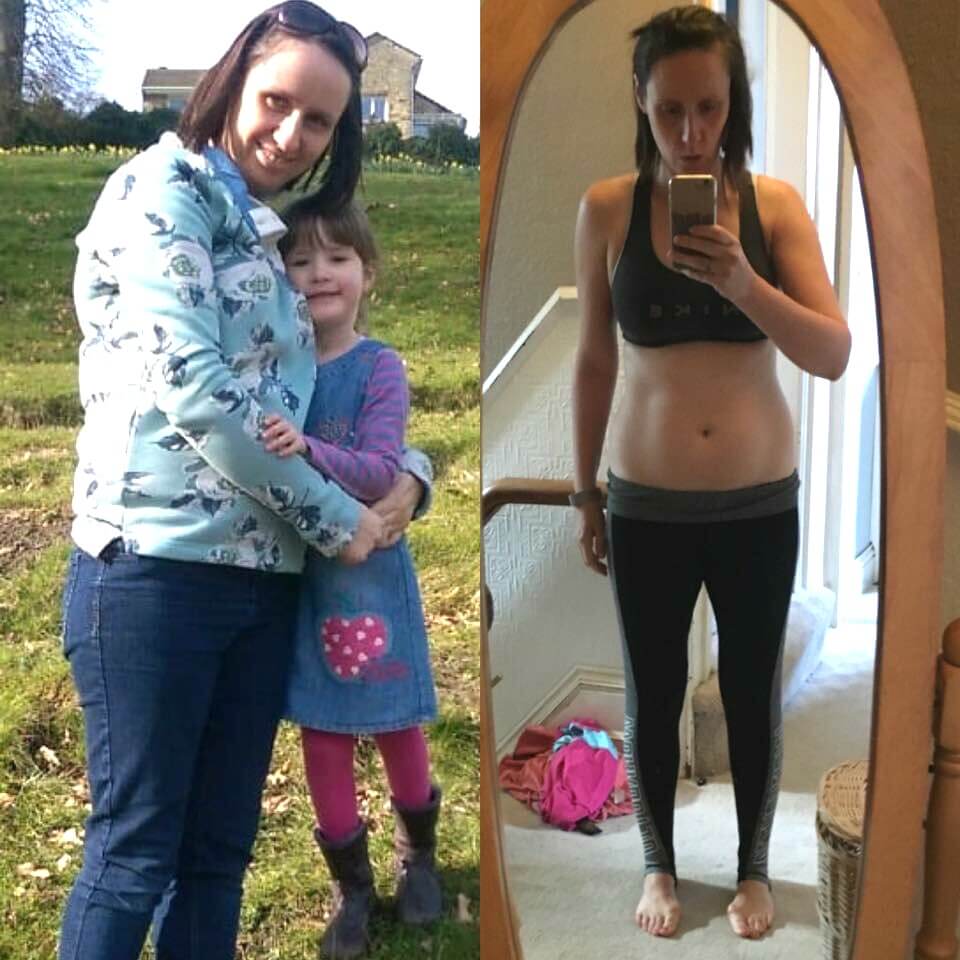 Hazel Cooke has lost over a stone and is fitter, healthier and stronger than before!
"I looked in the mirror and I saw what other people have been telling me for a while. I look good!
For such a long time I've had a negative body image of myself that even when I've had a compliment I've shrugged it off or joked about my mum tum!
Well today I didn't look at the negatives instead at the positives of how far I've come.
I'm fitter, healthier, stronger, slimmer and more toned.
I'm energised, full of life and want to push myself further! All thanks to the 28 Day Weight Loss Challenge and the amazing support group!"
Join the Healthy Mummy UK Facebook support group for free.
Siobhan loves buying new clothes after losing 2 stone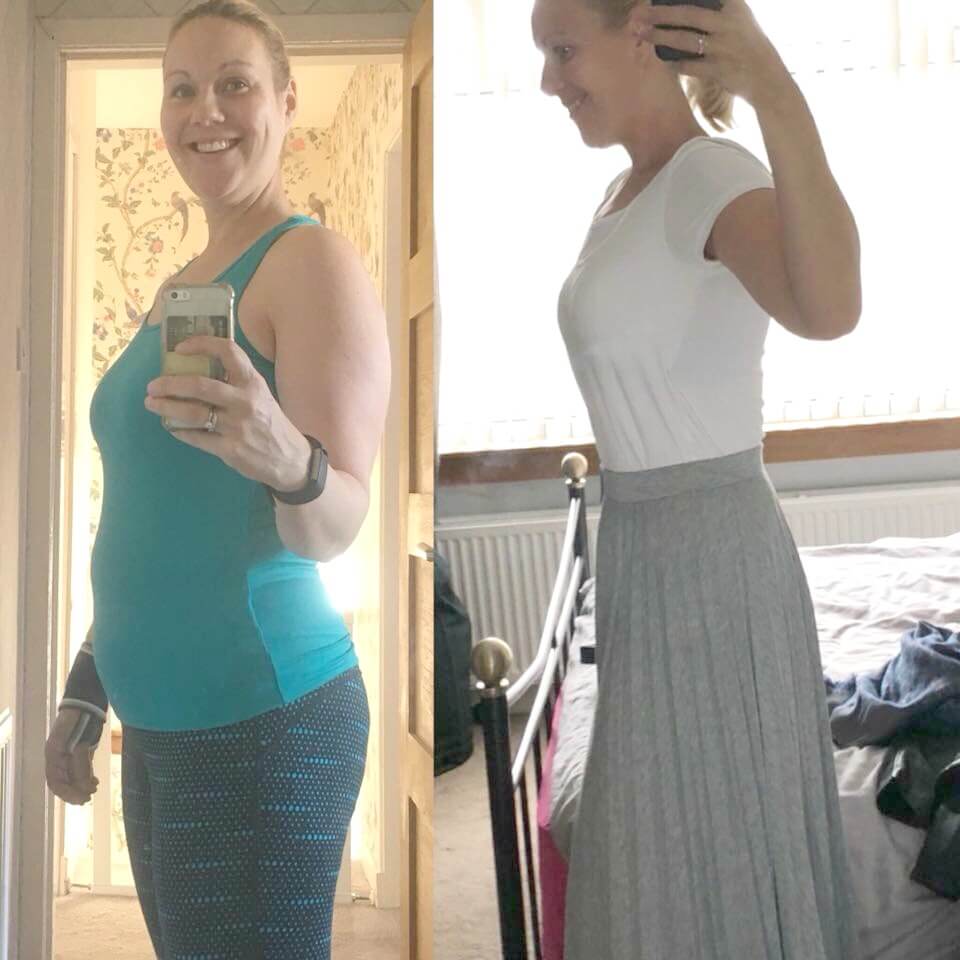 Siobhan Docherty has lost over 2 stone and is now loving buying new clothes to suit her slimmer shape!
"I would never have had the confidence to buy and wear this outfit before joining the 28 Day Weight Loss Challenge.
So not only has the Healthy Mummy helped me lose over 2 stone but it has given me the confidence to go out and enjoy shopping and buying clothes!
The 28 Day Weight Loss Challenge is so much more than a weight loss plan, I feel so lucky I found it when I did. I love everything about it, from the shopping lists, to the meal plans to the exercises! I especially love the UK Facebook support group so much."
Natalie is dropping the pounds while eating over 2000 calories per day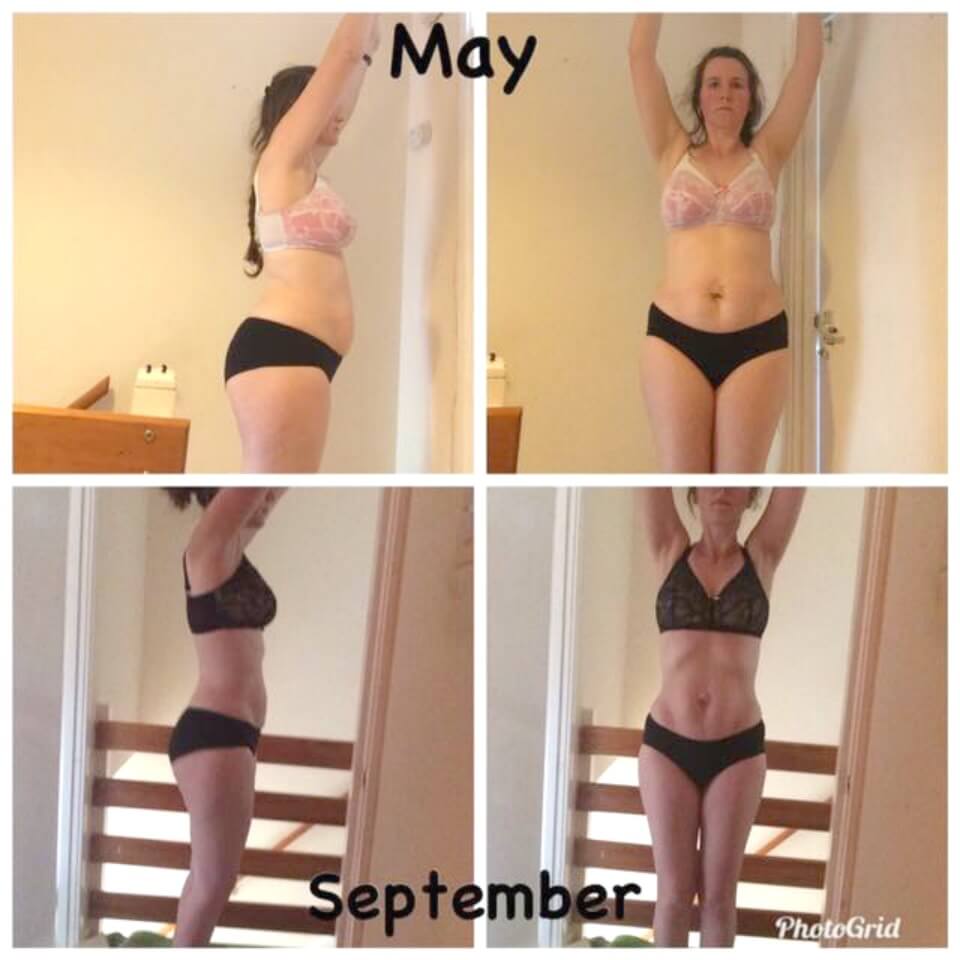 If anyone tells you that starving yourself is the way to lose weight, they need to think again! Natalie Cowie is proof of this, having lost lost 32lbs while eating over 2000 calories a day!
Natalie says "I joined the 28 Day Weight Loss Challenge five months ago. I wasn't really looking for a healthy eating plan, but I knew I had to change my eating habits as my baby was 2 months old and I was putting on more and more weight.
I didn't want 'a diet' as I was breastfeeding. So when I saw the advert on Facebook for the Healthy Mummy it looked perfect. And it has been!
I eat over 2000 calories as I'm breastfeeding. And have lost 32lbs to date.
Not only this, but before the Healthy Mummy my confidence was rock bottom. I hardly went out, except the school run and I was not moving much.
Now, I have the confidence to go out to baby groups, I've started yoga,  and I went to a family party without feeling self conscious.
At the start I never imagined I'd be posting my progress picture, but now I don't mind.
I've still a way to go, (mentally mainly!) but I just love the 28 Day Weight Loss Challenge, it's the best thing as it's sustainable for me."
Aimee and her family are all loving the healthy food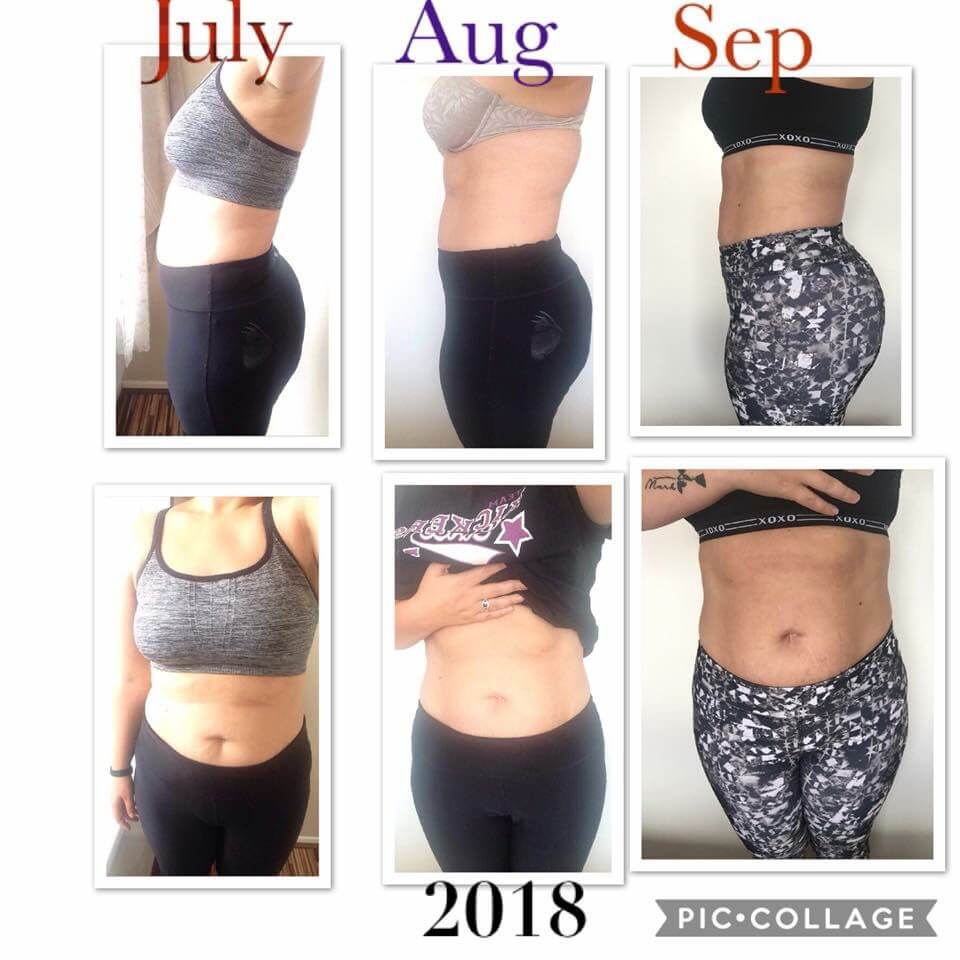 Aimee Louise has lost 10lbs and her family are loving the healthy food from the 28 Day Weight Loss Challenge that they are all eating!
Aimee says "On my 3rd 28 Day Weight Loss Challenge, 10lbs lost, 1 inch off my waist, 1 inch gained on my breast.
I'm so happy with the results so far, I couldn't get in to the leggings on my latest pics they used to roll down but now they stay there.
Loving my Healthy Mummy journey and my family are loving the meals. Happy family, happy mummy!"
Nikki feels stronger and more energised every day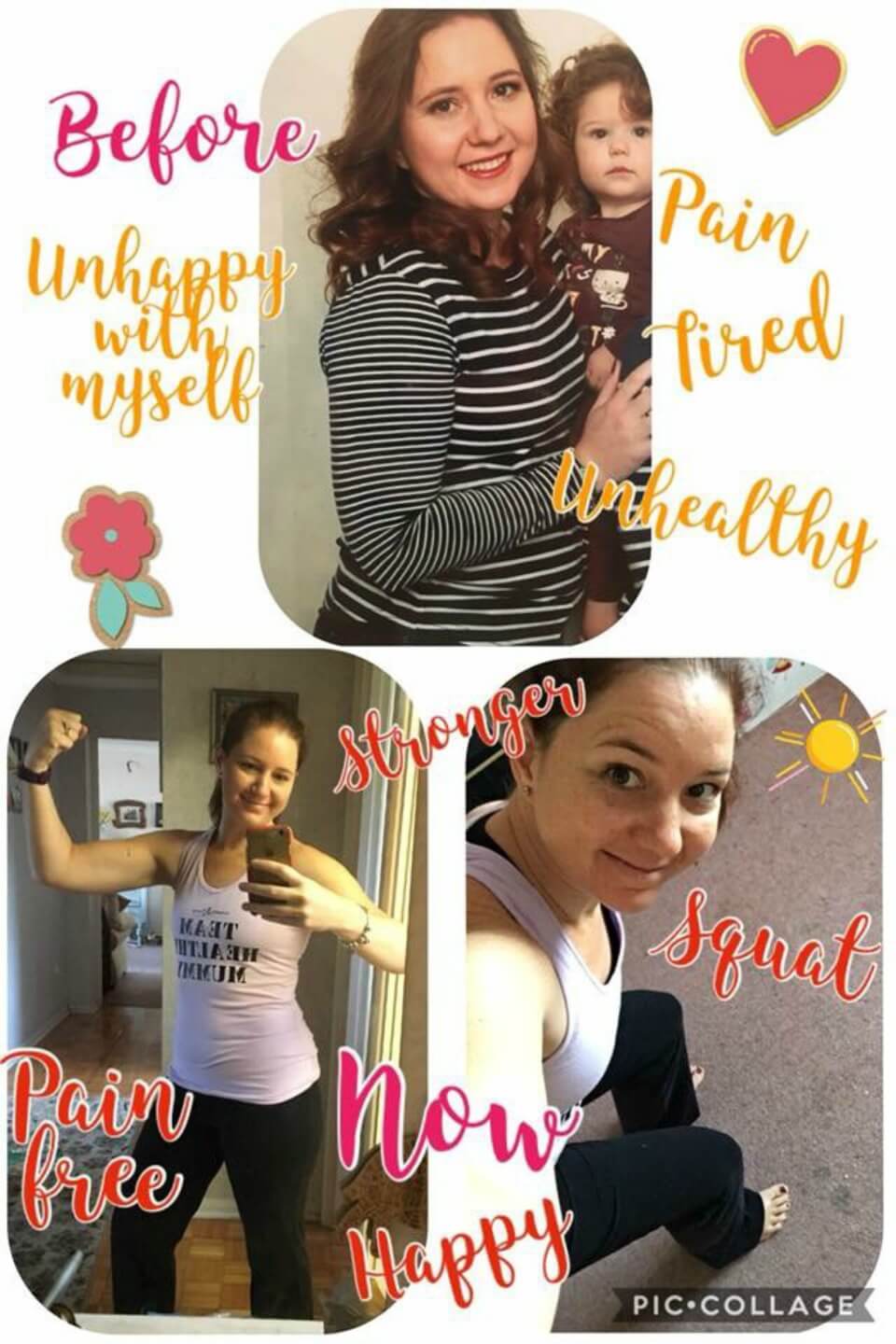 Nikki Lea Eckley has lost 6.6lbs and has gained her health back!
Nikki says "Before joining the 28 Day Weight Loss Challenge I was overweight, exhausted all the time, depressed, and suffered with a lot of pain in my knee which meant I did no exercise.
Today, after 2 months, I'm happier, stronger, have loads more energy and I exercise every day without pain!
I'm even doing squats like they're nothing. 2 months ago I could not do a single squat without wanting to cry!"
Join the next 28 Day Weight Loss Challenge!
With more than 4,000 delicious (and healthy) recipes, 350 exercises & 24/7 support – the 28 Day Weight Loss Challenge is designed (and proven) to help busy mums like you lose weight!
If you would like a sneak peek at some of the meals, snacks and exercises from the 28 Day Weight Loss Challenge you can download our FREE recipe packs HERE.