When you feel THIS good, why go back to how you used to be before joining the 28 Day Weight Loss Challenge?
That's what these 6 mums agree on – this is their new lifestyle for LIFE, not a fad diet for a few weeks or months.
Thanks to the 28 Day Weight Loss Challenge these 6 mums are not only lighter, they're also happier, more confident, and have STACKS more energy!
Want to feel that way? Join us on the next 28 Day Weight Loss Challenge, along with thousands of other mums across the UK.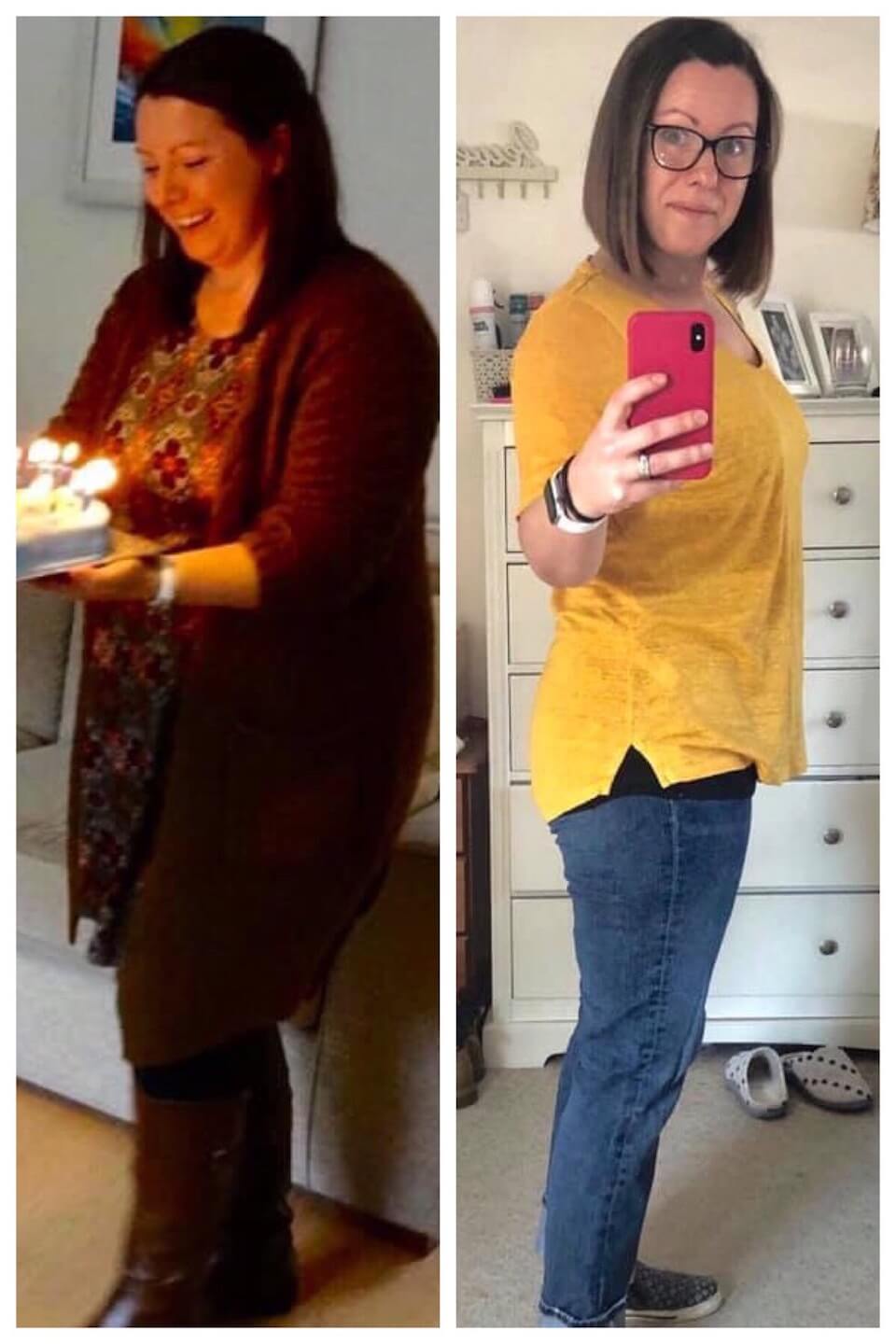 Elizabeth Clare has improved her health in every way
Elizabeth (pictured above) says, "Although my weight loss and health journey started a few years ago, I struggled to stay on top of everything.
I went through a miscarriage in 2015 which halted literally everything I was doing and I continued on a downward spiral from there.
I then joined the Healthy Mummy's 28 Day Weight Loss Challenge a year ago and haven't looked back since.
The Healthy Mummy has not only helped me recover from a second miscarriage last year, but it has:
improved my sleep
improved my anxiety
eliminated migraines
improved my overall health
My weight loss has slowed down at the moment but I'm noticing my shape changing.
I'm exercising most days so building up muscle, strength and general fitness. And this is a major area for me so I am really proud that I am working on this area.
My journey is far from the finish line BUT I am NOT giving this up.  This is my life now! Why would I stop this lifestyle?!"
Rachel Wadsworth lost 10 pounds in 8 weeks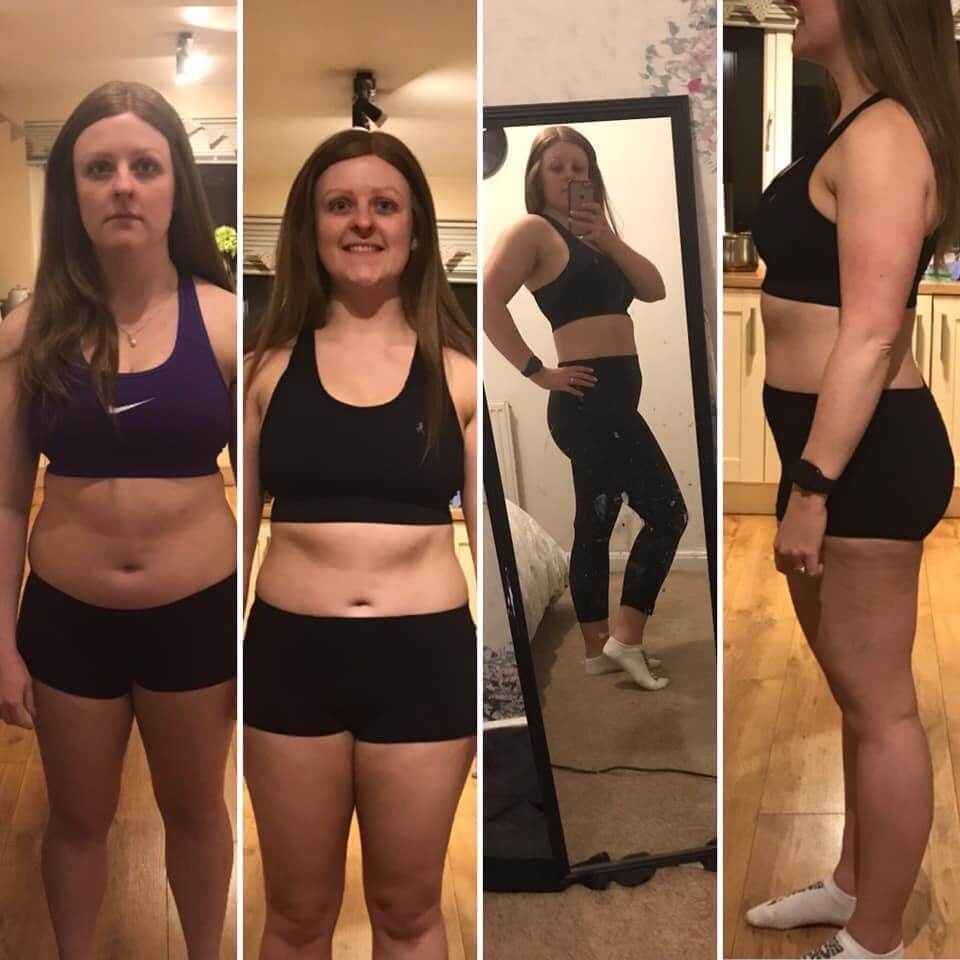 Rachel says, "I'm so happy to have lost a total of 10lbs in the past 8 weeks! To some people the pictures may only look like a small loss but I feel brilliant!
I have tried so many diets before and just got nowhere! The first picture is me 8 weeks ago, and the others were yesterday!
It's not just the weight though for me it's the confidence I now have in my body and the way my clothes feel! Thank you Healthy Mummy and the 28 Day Weight Loss Challenge!"
Tracey Bentley has dropped from a size 14 to a 10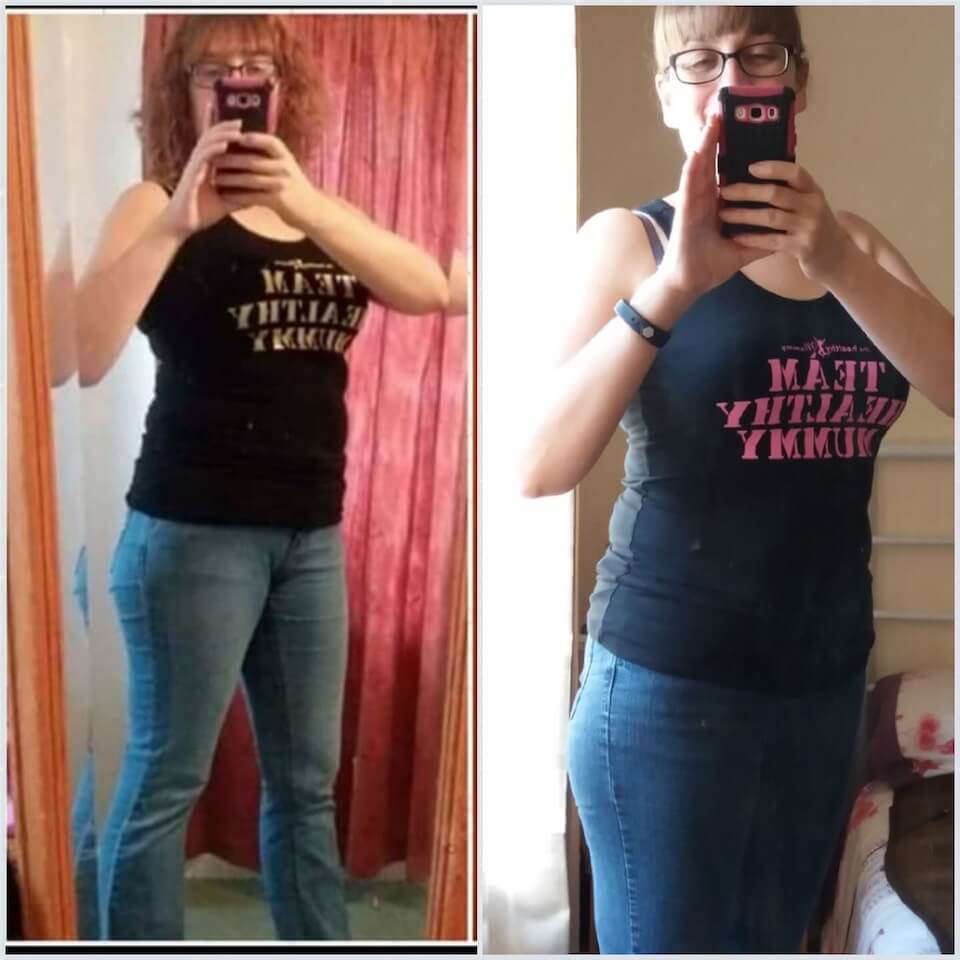 Tracey says, "From four months ago when I just got back into my favourite jeans in a size 14, to today when my new favourite jeans are a size 10!
Still got a mini muffin top but I am being 100% on plan for this final week of the challenge and drinking my water to help shift it.
I can't wait to do my measurements at the end of the 28 Day Weight Loss Challenge!
I think this has been my favourite challenge so far and the meals are amazing!"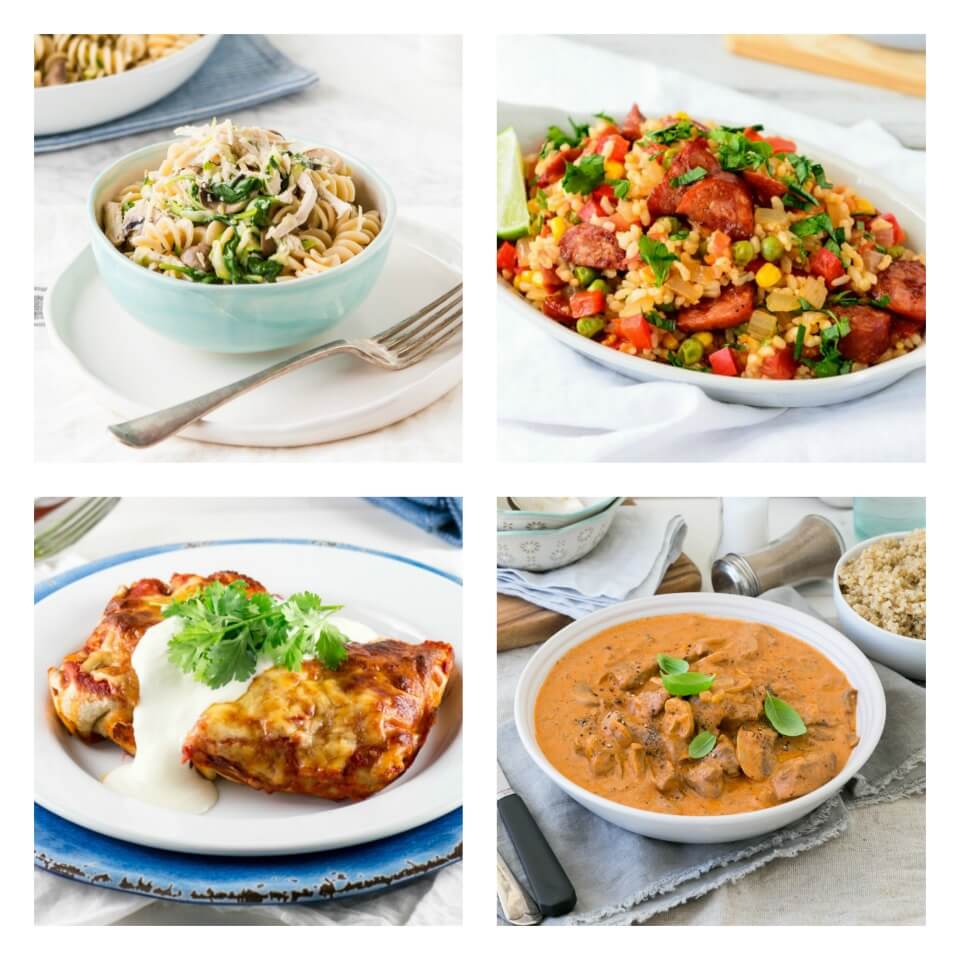 Angel de Franceschi shows what a difference 6 months makes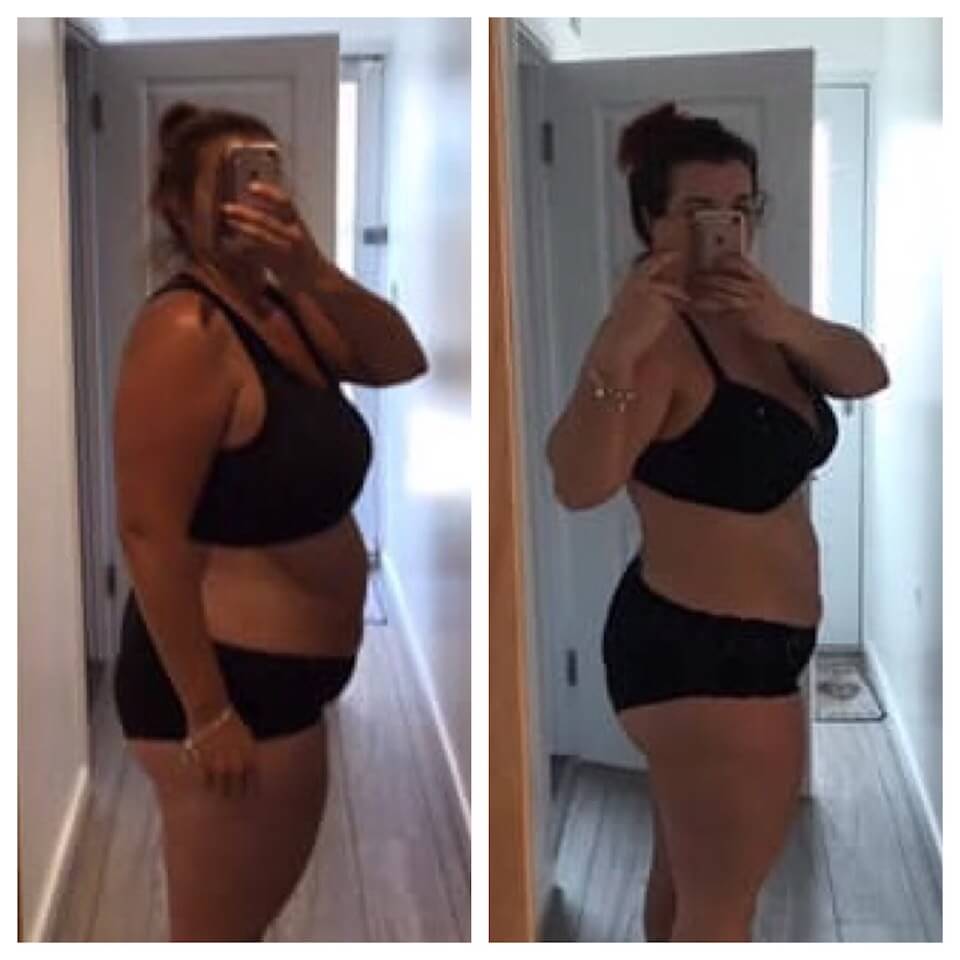 Angel says, "Excited to finally see some changes from the 28 Day Weight Loss Challenge but still a very long way to go!
Excuse the lumps and bumps but this is going to get real! 6 months difference between these photos."
Lynsey Thorne says the 28 Day Challenge even works for a mum of four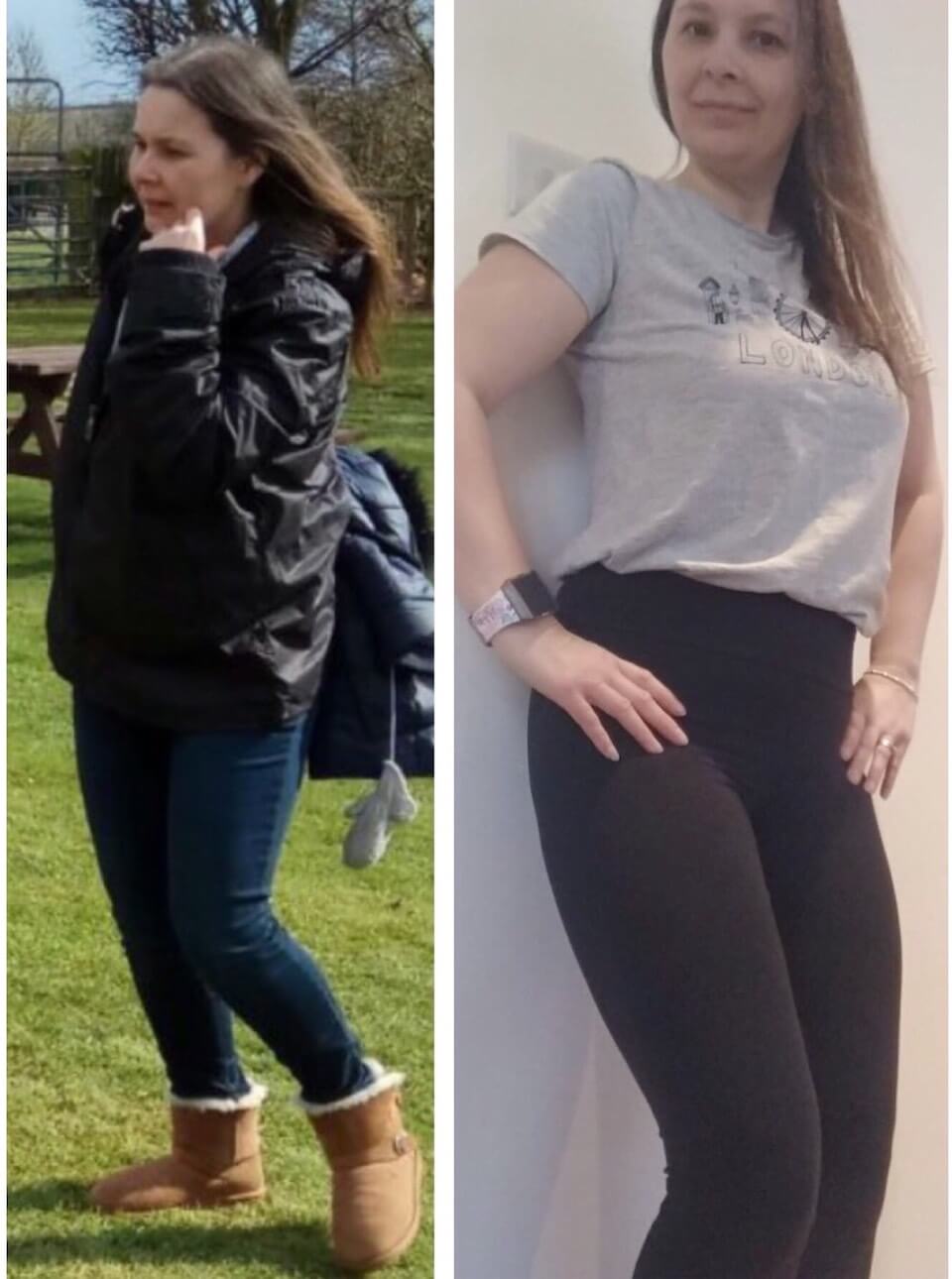 Lynsey says, "Well in a nutshell, I have had 4 babies pretty much back to back and 2 C-sections. We all know how hard it can be to get back in shape after surgery.
I found the Healthy Mummy one day on my news feed and I joined the 28 Day Weight Loss Challenge nine months ago.
I was so inspired by all the ladies who had lost the baby weight and looked fantastic. I have worked hard to get my tummy back to where I am not repulsed by my reflection.
I was eating all the wrong foods during my pregnancies as I was craving sugar and lots of it!
The Healthy Mummy has helped me to change my eating habits and enjoy healthy sugar alternatives like maple syrup, honey and coconut sugar. I now don't crave takeaways, as I prefer to make a healthy takeaway style meal from the 28 Day Weight Loss Challenge.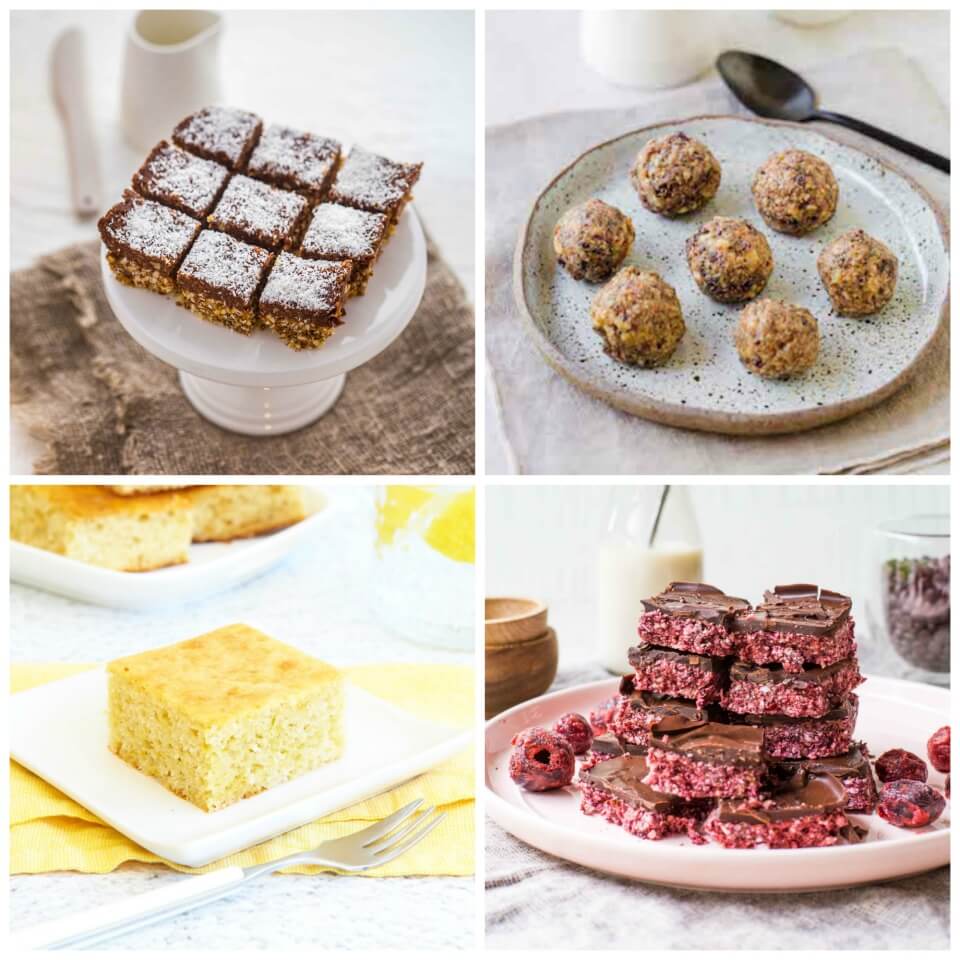 The recipes are delicious, time saving and budget friendly and this plan works for me – a busy mum of 4 under 6.
I am now in a healthy BMI, lost lots of inches (it is so important to take measurements), I have lost over 1.5 stone and have only 7 lbs. to go to my target.
I am finding this last hurdle very difficult to pass but my measurements are showing good drops. I am super motivated and I will get there very soon.
I am now no longer wearing size 14, which was getting tight. I am now finding a size 10 is fitting me well and some are loose. My skin and hair have improved with the Healthy Mummy Smoothies and drinking lots of water.
I have more confidence in my looks and body shape. I am starting to love me again and Healthy Mummy helped me get to this point in my journey."
Sar McGowan has been amazed by the support offered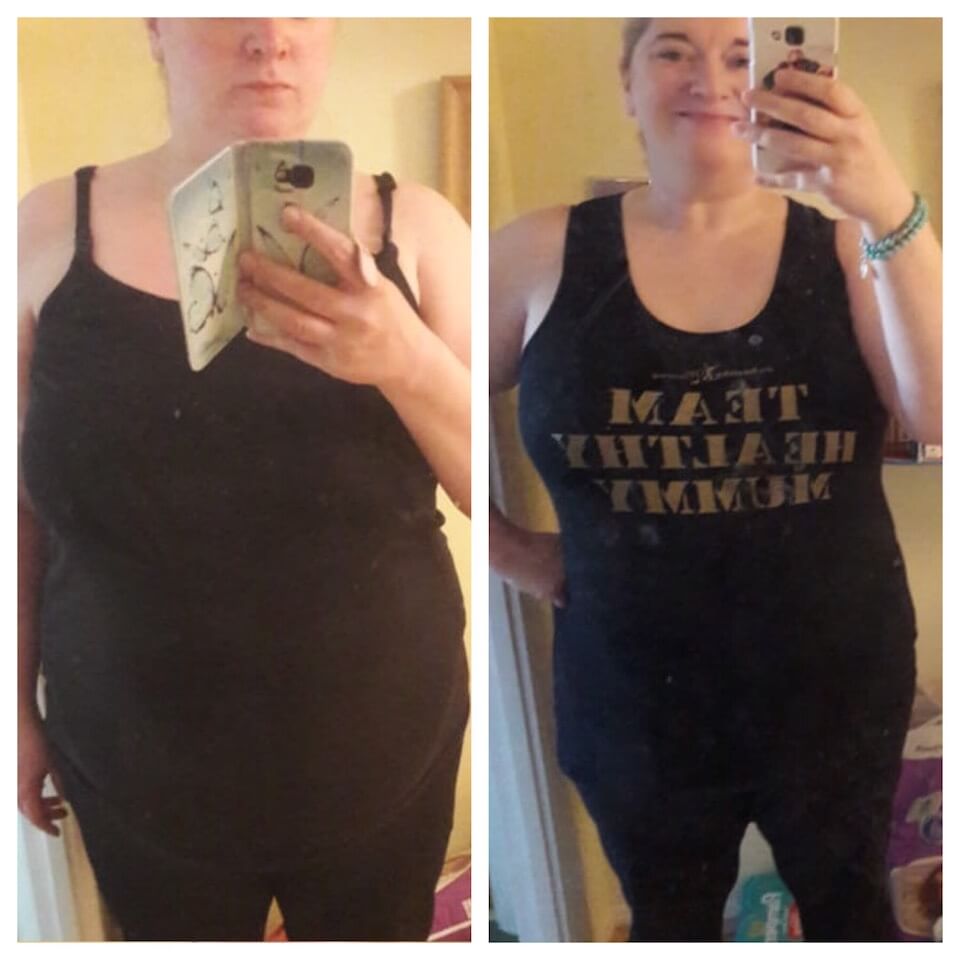 Sar says, "My weight loss journey has been a long one, taking many twists and turns along the way. I went from starving myself through my childhood to early adulthood to eating…and eating everything in sight.
My weight has yo-yoed since my early 20s and then after my 2nd child was born, it just kept going up. It was nine months ago when I realised I had reached rock bottom, I was the heaviest I had ever been and I was broken, physically and mentally.
It was a particularly bad day when I saw an ad for the Healthy Mummy and I felt compelled to check it out and join up to the 28 Day Weight Loss Challenge.
I was so amazed by the support within the Healthy Mummy community group and I felt that it was the place I should be now.
I started my first 28 Day Weight Loss Challenge eight months ago, and I haven't looked back since. The amazing healthy lifestyle and the incredible, inspiring, supportive women in the support group have helped me to achieve so much…
Lost 2 1/2 stone and 3 dress sizes so far
Gained self respect and a healthy relationship with food and myself for the first time in my life
Helped me to realise I am worth it – it is OK to look after myself and to do something for me. My family are actually better for it!
Gained more confidence than I ever thought possible, despite still being a long way from my end goals.
I am happy and accepting of me
I have looked in the mirror and seen my face appearing again- something I never thought would happen.
I have found me!!!
I know I still have a long way to go in this wonderful journey but, for me, I feel like I have already won…every non-scale victory, every lb./inch lost, every bit more of confidence gained from now on is just an added, special bonus!
I am so grateful to have found this amazing lifestyle and awesome Healthy Mummy family – without you I don't know where I would be but I know that with you beautiful angels by my side, I will reach my goals and then some!
Thank you from the bottom of my heart for everything you have done to help this mummy learn to be the best she can be and, in turn, learn to live again!
I am nothing special and if I can achieve what I have, I know you can too! Come on ladies…we've got this!"
Are you ready to kick-start your weight loss?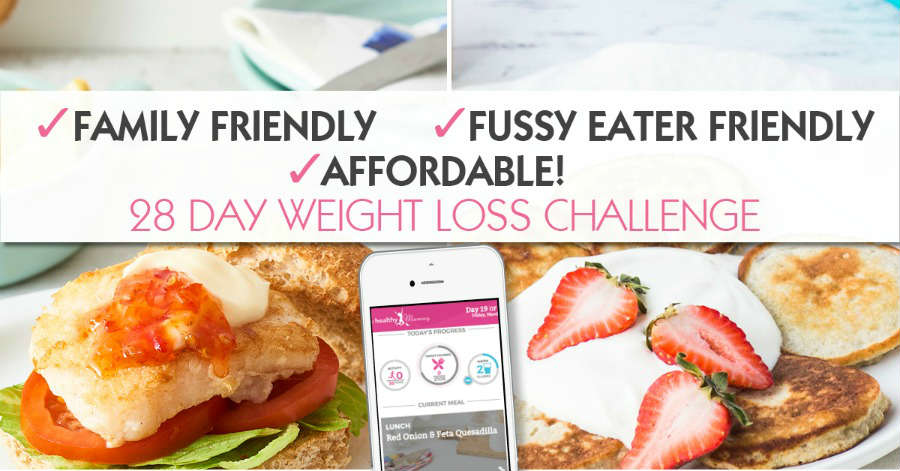 Want to shift your baby weight but feel like you have NO TIME in your day to exercise and eat healthily? That's where the Healthy Mummy's 28 Day Weight Loss Challenge can help.

Our Challenge entails: 
28 days of at home exercise routines (no gym needed) – with video instruction
Customisable and breastfeeding friendly meal plans
Time-efficient exercises for busy mums – under 30 mins
Challenge combines Pilates exercises with interval and circuit training (HIIT)
Suitable for basic to advanced fitness levels.
Home to thousands of EASY-TO-MAKE recipes.
To find out more on the 28 Day Weight Loss Challenge click here.