Two Healthy Mummy mums share how they have successfully juggled going back to work and continuing with their breastfeeding journey. All while trying to lose their post pregnancy weight.
They offer valuable tips for other mums who are considering going back to work but are still breastfeeding.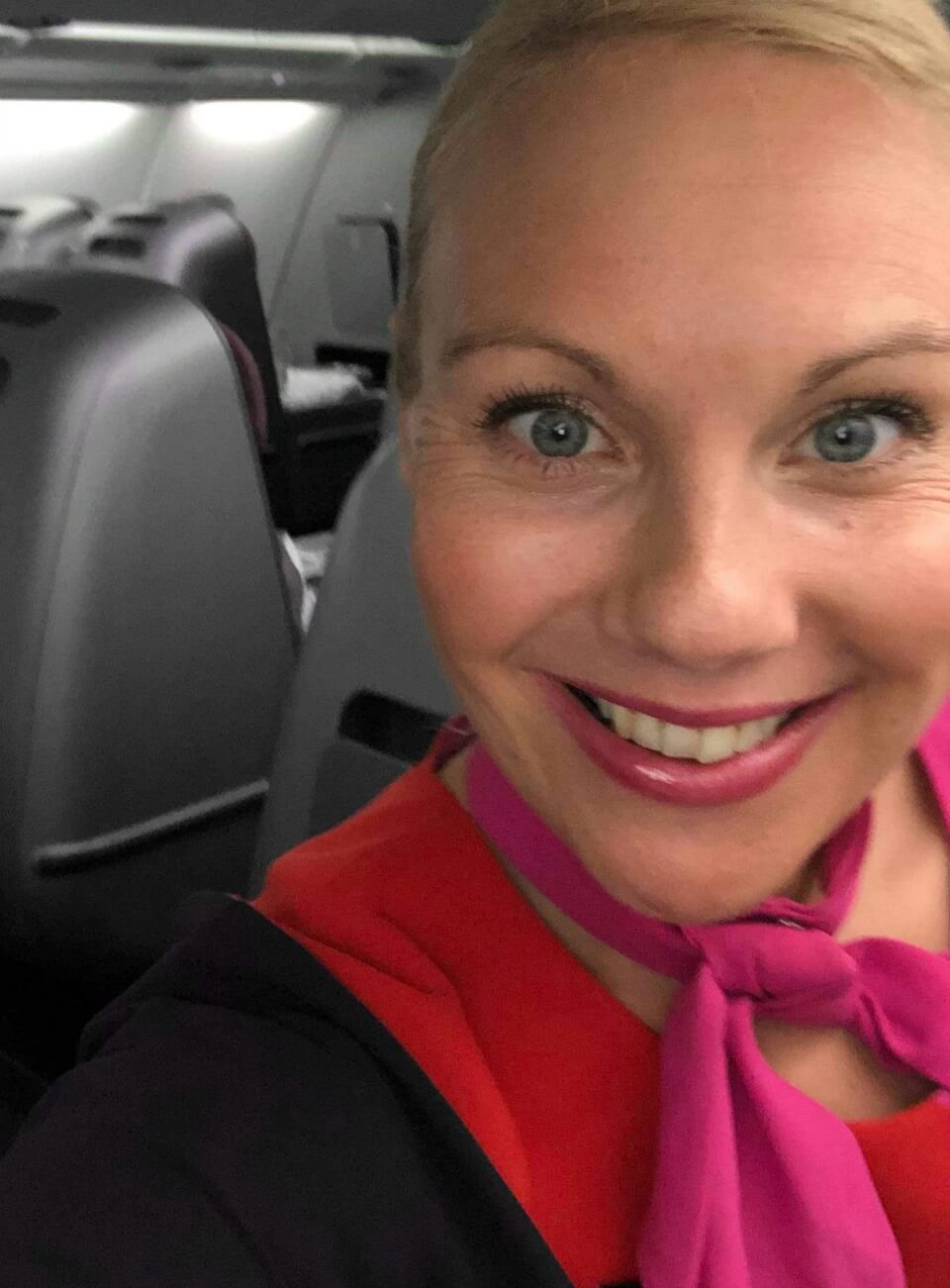 Flight attendant mum juggles long trips away and breastfeeding
Healthy Mummy mum-of-two Siobhan Docherty from Glasgow has a demanding job as a flight attendant.
She is away from home up to a 6 days at a time yet has still managed to continue her breastfeeding journey with her daughter.
A weight loss program that was breastfeeding friendly
Siobhan says "What drew me to The Healthy Mummy in the beginning was that it was breastfeeding friendly!
It is a program that not only SUPPORTS weight loss but SUPPORTS breastfeeding and is suitable for breastfeeding mummies!".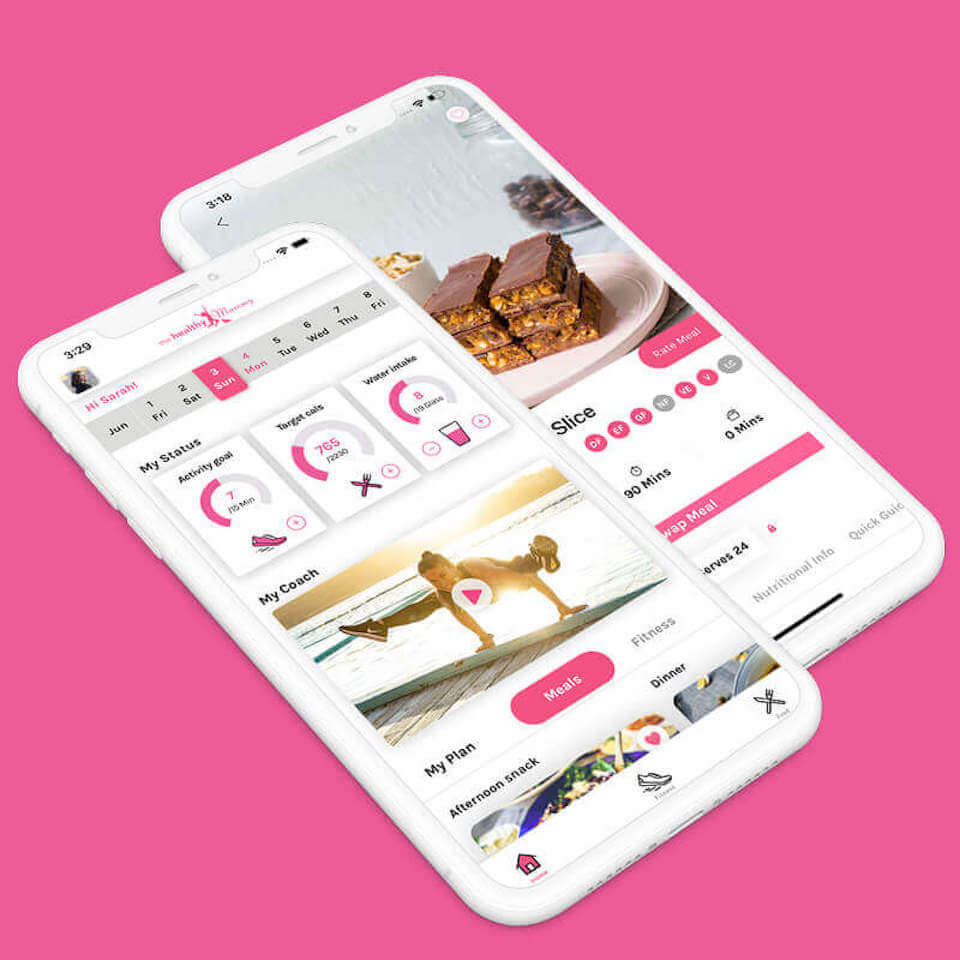 "My milk supply increased"
"I was super aware that I didn't want to affect my milk supply and nor did I want to starve my body!
In fact the opposite happened after I started following The Healthy Mummy 28 Day Weight Loss Challenge meal plans and smoothies.
My milk supply increased and I was losing weight and gaining so much more energy!
My skin was brighter, nails and hair grew faster and I generally looked brighter. I would even go as far as saying glowing even though I was still up every night feeding!".
Weight loss results – 2.1 stone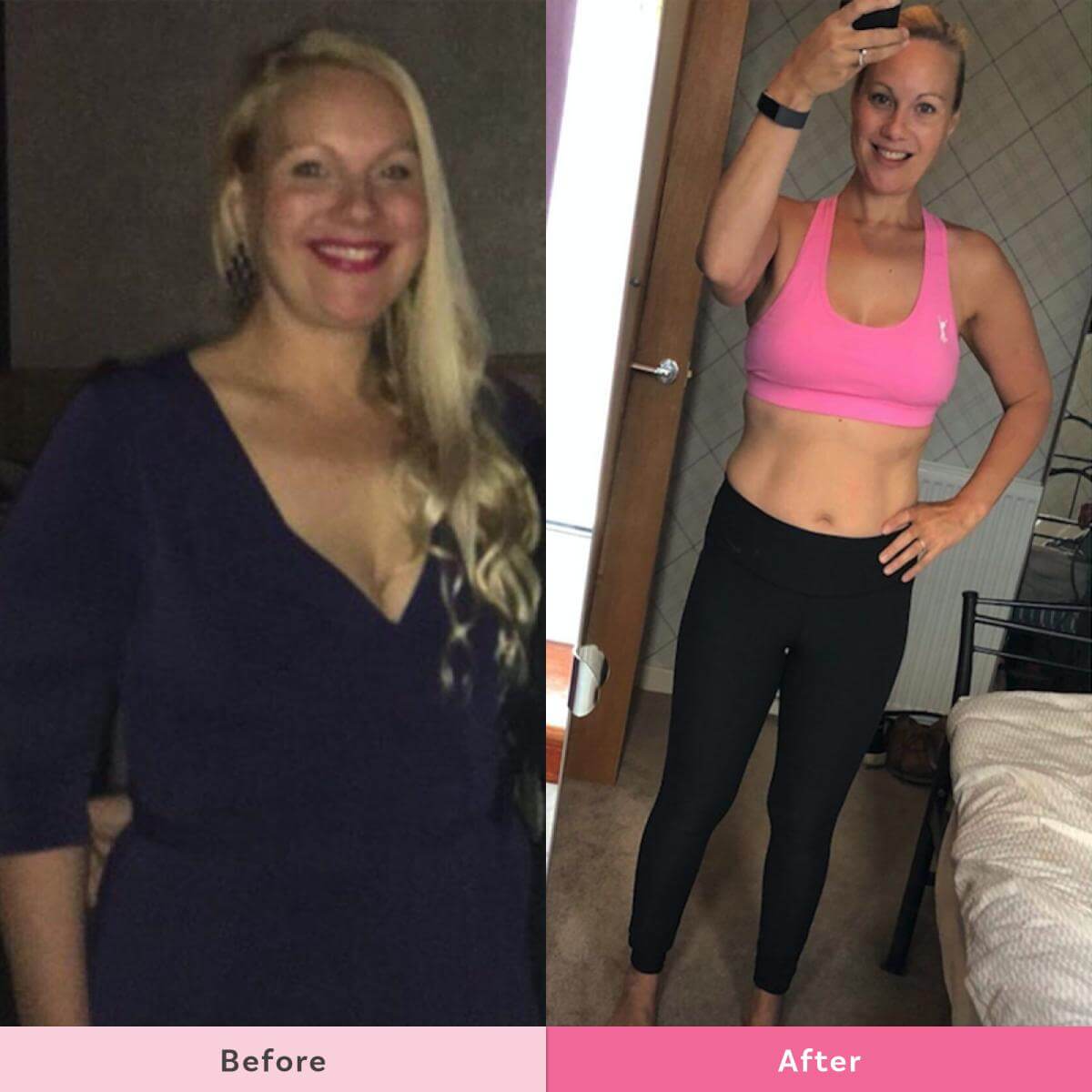 Siobhan has successfully lost over 2 stone following The Healthy Mummy 28 Day Weight Loss Challenges and using the Healthy Mummy Smoothies.
Breastfeeding-friendly weight loss smoothies for the win!
Siobhan says "The Smoothies are quick and easy to make when time is short.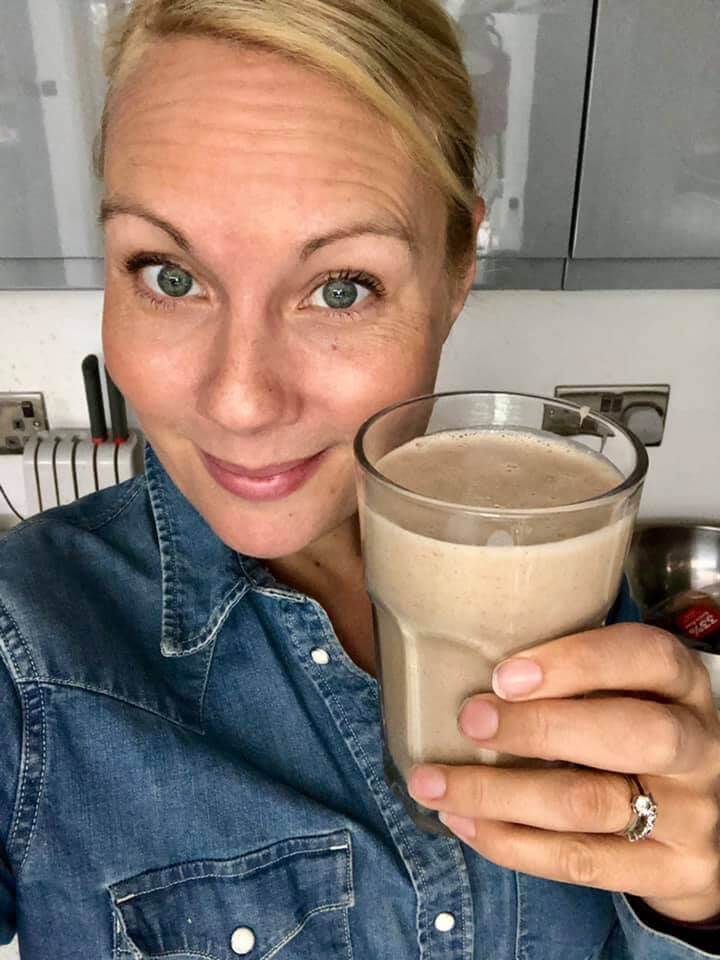 They really have been created for busy mums like myself in mind. It's reassuring to know that they are also full of goodness, contain no nasties and are breastfeeding friendly.
With the convenience of the smoothies I no longer skip a meal and they leave me feeling fuller for longer".
Read 5 ways The Healthy Mummy Smoothie are great for boosting milk supply.
Managing breastfeeding and working away
Siobhan says "I still manage to breastfeed even when I work away from home for up to 6 days at a time!
I just express when away to keep up my supply and then pick up feeding when I get home!
My daughter is completely fine without breastfeeding when I'm away!
We are nearing the end of our breastfeeding journey but this last year while working away as a flight attendant and still feeding, we haven't had one single issue!"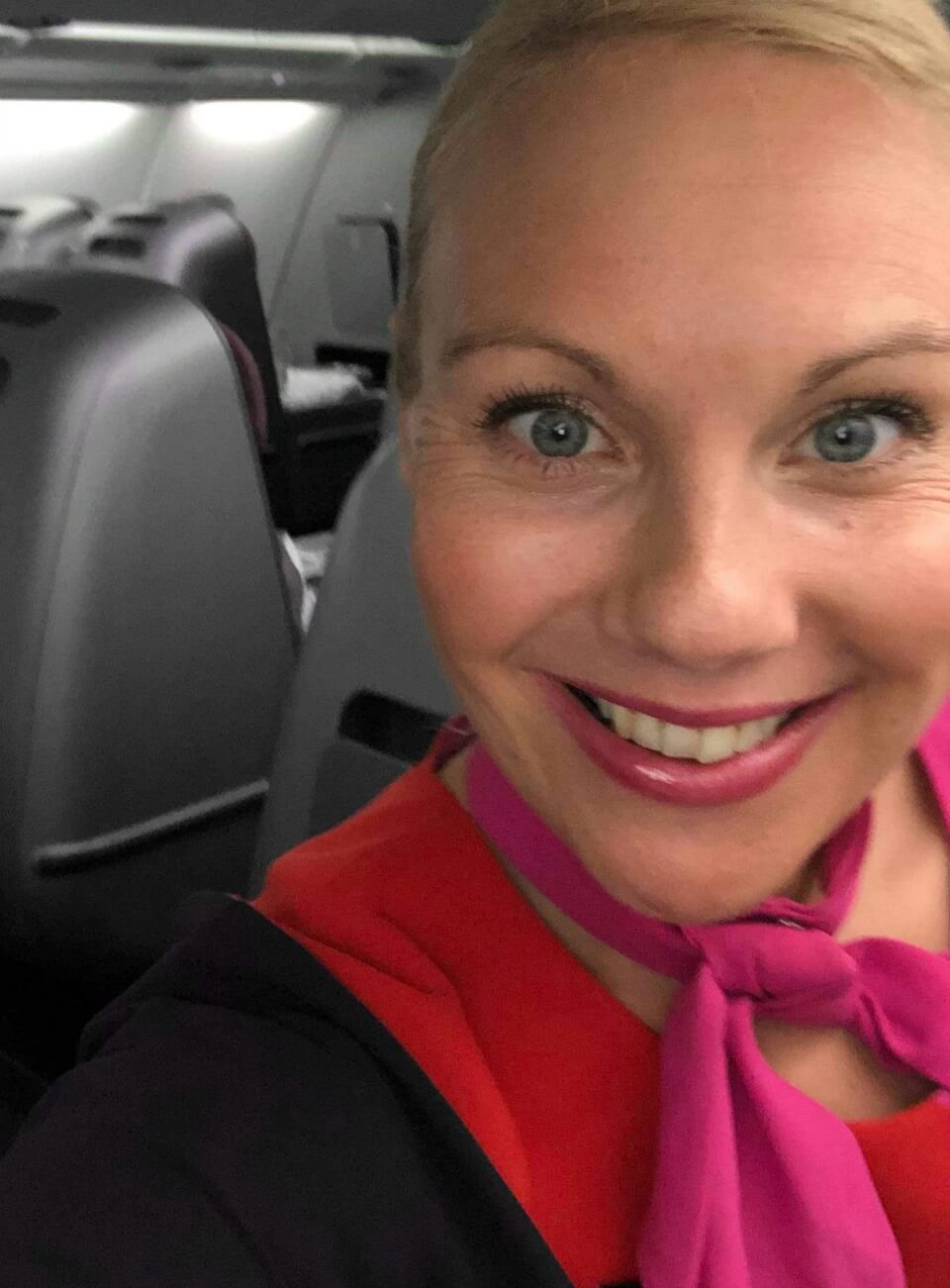 Siobhan's advice for breastfeeding mums – Don't stress!
"My main piece of advice for mums returning to work and still wanting to feed – it is definitely possible and don't stress about it!
I have been out of the country for up to 6 days at a time and we have managed to keep going! I never thought I would breastfeed this long, but it has worked for us".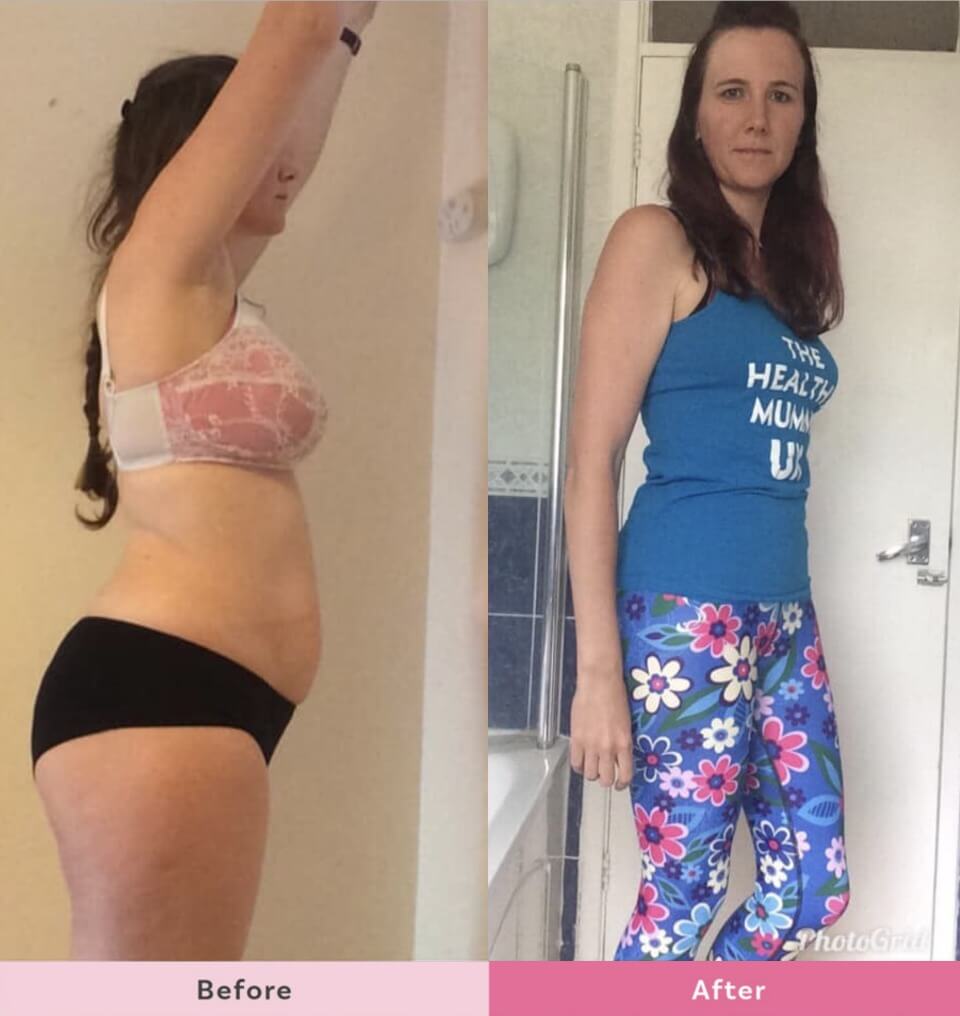 Natalie is a mum-of-five from Basingstoke who has lost 2.5 st following the Healthy Mummy 28 Day Weight Loss Challenges and enjoying the delicious Healthy Mummy Smoothies.
She started her Healthy Mummy journey back in April 2018 when her youngest was just over 10 weeks old.
"A breastfeeding friendly weight loss program was important to me"
Natalie says "Choosing a breastfeeding-friendly weight loss plan was REALLY important for me as I've tried others in the past and noticed a reduction in my supply from cutting too many calories".
When I calculated my recommended calories with The Healthy Mummy it was 2300. This was amazing and seemed manageable. It was one of the main reasons I decided to give the Heathy Mummy a go. That and the yummy Smoothies.
Healthy Mummy Smoothies make snack time so much easier
"The smoothies are great when you need something quick! They make meal and snack times soooo much easier!" says Natalie.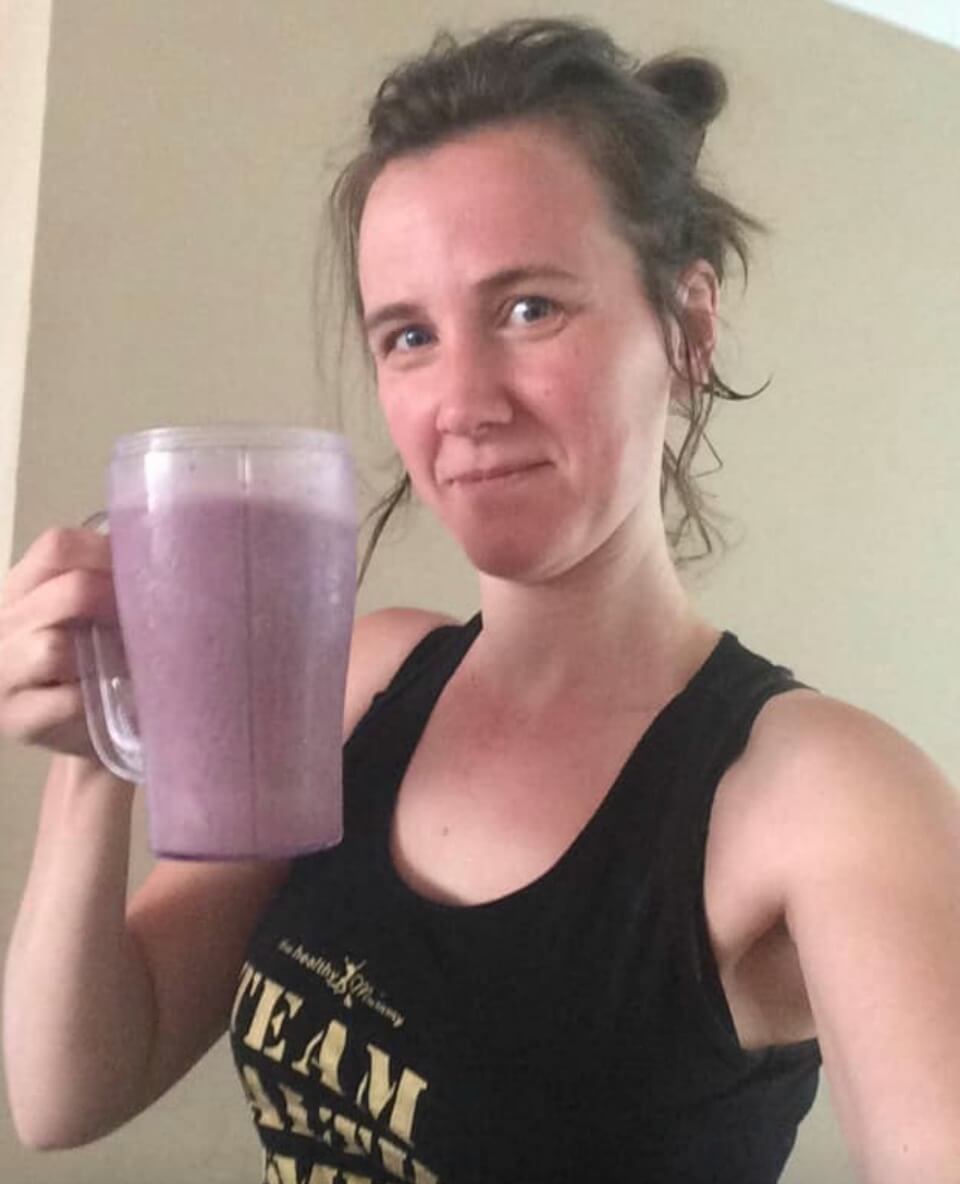 "When my son Ollie was little and needed a feed the smoothies were the perfect thing for me to grab quickly and sit and sip while breastfeeding him".
Read How to know if your weight loss smoothies really are healthy.
Ample milk supply with The Healthy Mummy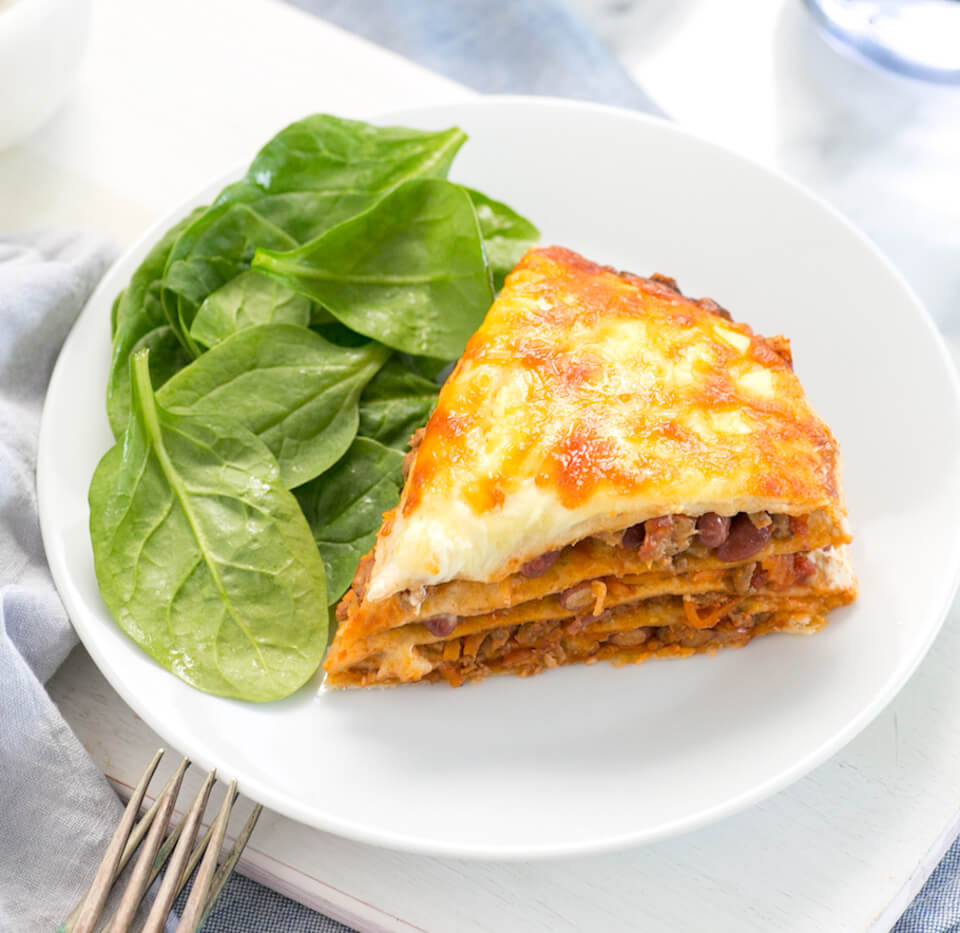 Since starting her Healthy Mummy lifestyle (which involves eating meals from the 28 Day Weight Loss Challenge meal plans and enjoying the Healthy Mummy Smoothies) Natalie says "I have had ample milk supply! My son is growing well, I'm still feeding strong and he's 18 months now".
With The Healthy Mummy Natalie does not have to cut any food groups . She can still enjoy all her favorite foods, but simply learns how to make healthier versions of them. Like this delicious Mexican Lasagne (above). Get the recipe.
Breastfeeding support has helped
Natalie admits that she didn't get great breastfeeding support with her first three children (only with her 4th and 5th), so she wasn't as confident with her first three.
She says "I'm very lucky that I have had great breastfeeding support and have undergone peer support training with my last baby so I've been fairly confident with feeding him since day one".
Managing work and breastfeeding
"When I was working away from home, he was old enough to not need a feed during the day, so there was no need for me to express. I'd just feed him before I went to work and when I returned from work".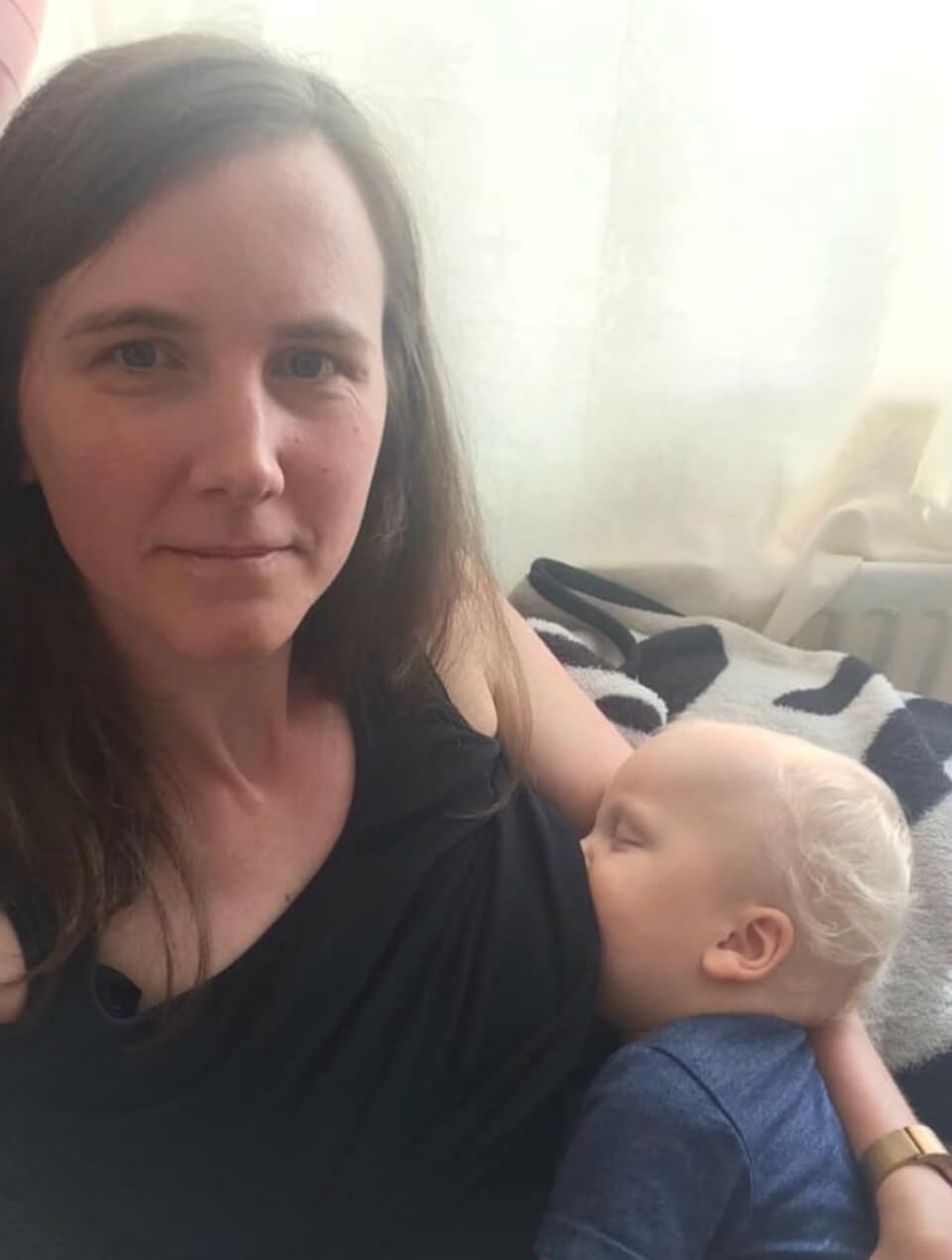 "Now I'm so lucky I get to work from home, so I just pop him on my breast while I carry on working on my laptop!"
Natalie's breastfeeding tips for other mums
"If you are returning when your baby is older (eg doesn't need milk during the day and can rely on other food/drinks) feed, feed, feed while you're there. It's totally normal for little ones (and toddlers!) to want to feed lots (or during the night) while they're with you.
Express when you can for comfort, or so you can leave some milk for baby. Remember a baby can always get more 'from the source' so even if you're not able to express a lot, that doesn't mean there's nothing there for baby."
Such good advice. The Healthy Mummy team would like to thank Siobhan and Natalie for sharing their breastfeeding and weight loss journey with us.
Have you tried our breastfeeding-friendly smoothies?
The Healthy Mummy Smoothie has been created to help mums benefit from a wide range of nutrients which can also help support you on the 28 Day Weight Loss Challenge if you are trying to lose weight.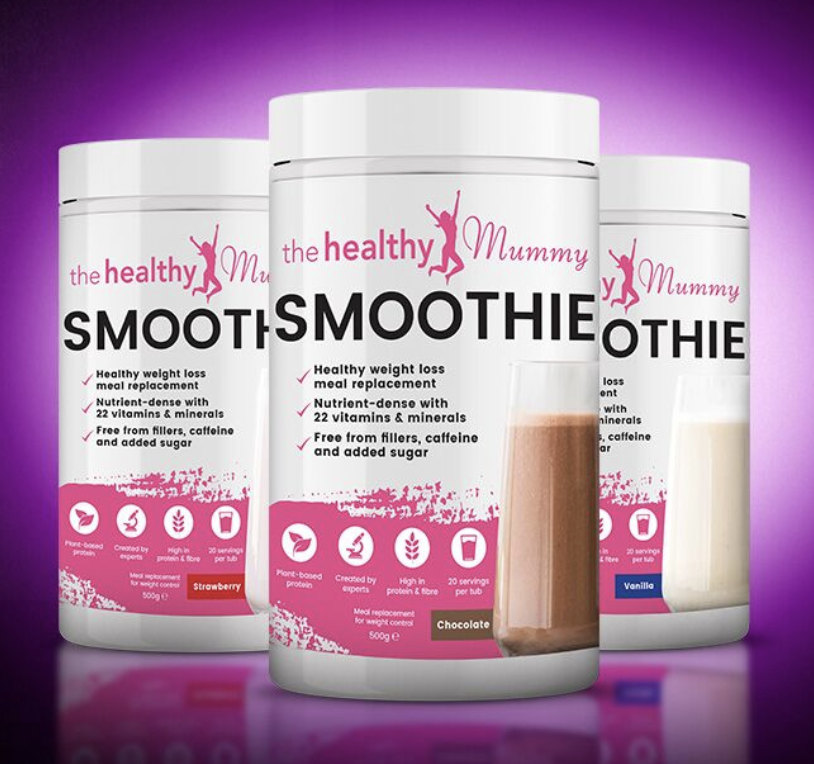 The smoothie range has been formulated by leading nutritionists, dieticians and with input from Monash University.
You can read more about the smoothies here.
It offers an excellent source of essential vitamins, minerals, nutrients and important antioxidants.
Buy your Healthy Mummy Smoothie HERE.
Healthy Mummy Support
To connect with thousands of other mums, be sure to join our Healthy Mummy Facebook Support Group.
Our private groups are a safe place for mums to reach out to one another to share tips, tricks and advice related to all things babies, post-baby weight loss and children's health.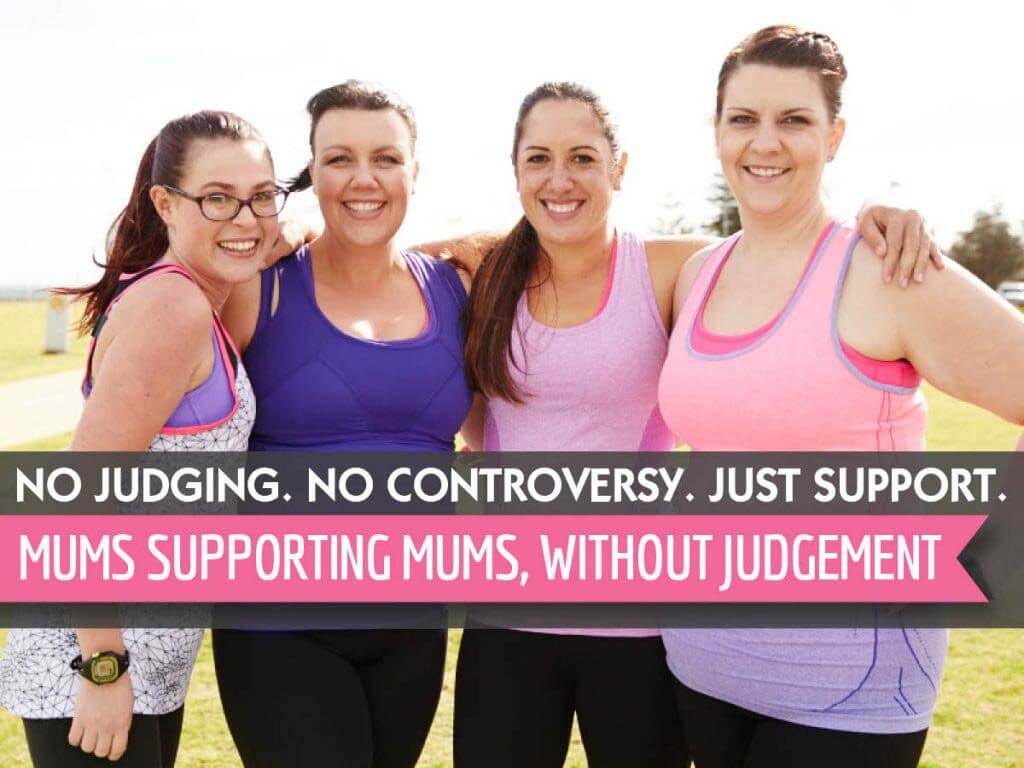 Click here to learn more about our other Facebook Support Groups.
Join the 28 Day Weight Loss Challenge TODAY!
Want to shift your baby weight but feel like you have NO TIME in your day to exercise and eat healthily? That's where the Healthy Mummy's 28 Day Weight Loss Challenge can help.

Our Challenge entails: 
28 days of at home exercise routines (no gym needed) – with video instruction
Customisable and breastfeeding friendly meal plans
Time-efficient exercises for busy mums – under 30 mins
Challenge combines Pilates exercises with interval and circuit training (HIIT)
Suitable for basic to advanced fitness levels.
Home to thousands of EASY-TO-MAKE recipes.
To find out more about joining the 28 Day Weight Loss Challenge for £1 click here.
PLUS – connect with THOUSANDS of other mums on the 28 Day Weight Loss Challenge by joining our free support community here