A new year means a new chance to join thousands of mums and change your life with The Healthy Mummy's 28 Day Weight Loss Challenge.
Throughout January's 28 Day Weight Loss Challenge, these mums will be here to give you advice, guidance and some great motivation tips when you need it.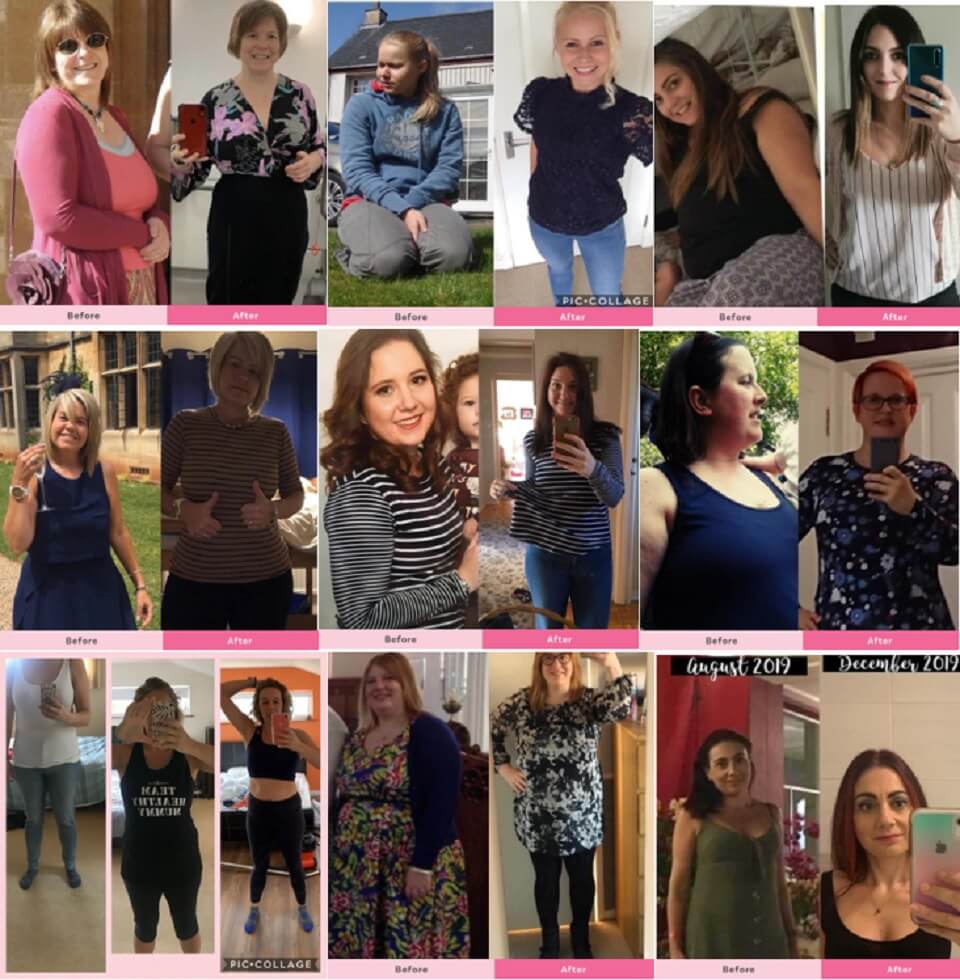 Kick off 2020 with January's Motivating Mums
Today we introduce you to your January MOTIVATING MUMS, with a bit about each mum, and their top tips for keeping you focused and motivated throughout this month's 28 Day Weight Loss Challenge. These mums are here to help you stay on track, stay motivated and kick your goals!
Amanda has lost 17 lbs on the 28 Day Weight Loss Challenge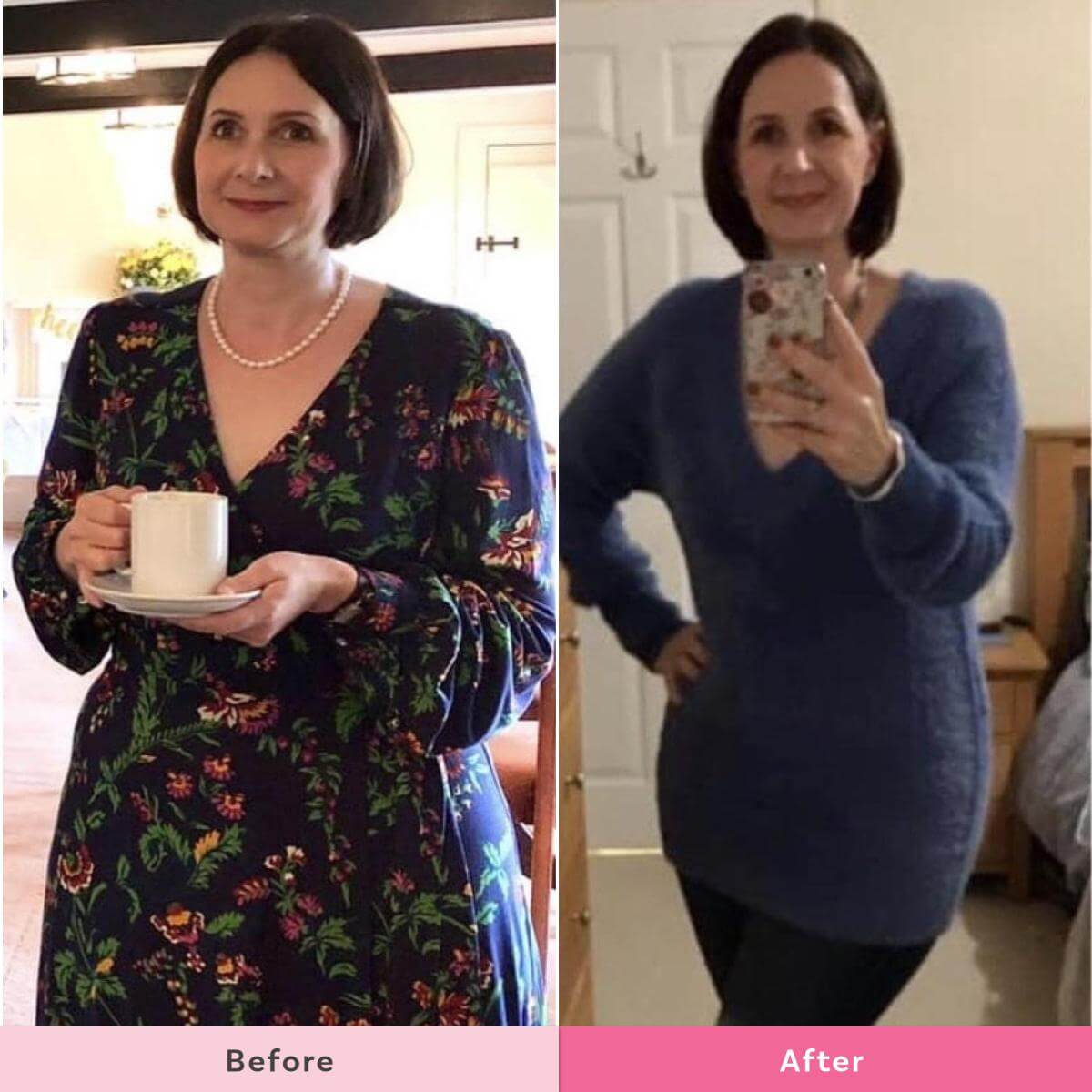 Amanda, 46, is a full time working mum of two boys aged 8 and 9, living in Oxfordshire.
Amanda shares, "I lost 17 lbs between August and October 2019 with the Healthy Mummy 28 Day Weight Loss Challenge, and I gained a whole ton of confidence.
"In 2020 I'd like to lose one to one and a half stone, progress the intensity levels of my workouts and join a new fitness class which combines circuit training and climbing.
"In 2019 the 28 Day Weight Loss Challenge helped me to find myself again – I found my confidence, I found/allowed time for myself, I found a new hobby (joined a netball club after a teeny gap of just 30 years since I last played!!), I found friendship & camaraderie in the Healthy Mummy Facebook group, and I have started to rediscover a body that I recognise rather than the stranger who used to look back at me from the mirror.
"I'm doing the 28 Day Weight Loss Challenge as I want to be the best version of me that I can, and I want to feel happy with myself, and know that I have done the best for myself and my family. I also want to stop thinking about my body, and clothes – I would love to be able to just get dressed in anything knowing that it will look good and not spending ages choosing what to wear & then worrying all day about what it looks like."
Healthy Mummy Smoothies
"I've been using the Healthy Mummy smoothies once or twice a day most days, as I find them so convenient & quick but I know I'm still getting excellent nutrition."
Amanda's favourite Healthy Mummy recipes:
Amanda says, "My current favourite Healthy Mummy meals are the Ultimate Bean Nachos and the Stovetop Lasagne (made with Quorn as I'm vegetarian). My favourite snack is the No-Bake Muesli Bars as they are filling and so easy to make."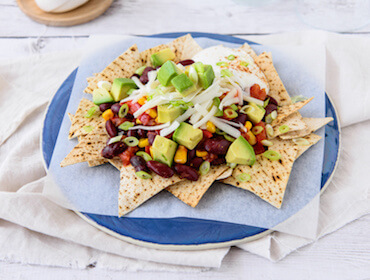 Amanda's 3 tips for success:
Start slow, give yourself time to get used to the app and how the plan works, and test a little bit at a time (E.g. maybe make one snack recipe and 2 dinners in week 1 & build up from there)
Get involved in the Healthy Mummy Facebook group – everyone is so lovely.
Ask questions – there's always someone around to help.
Elizabeth Flewitt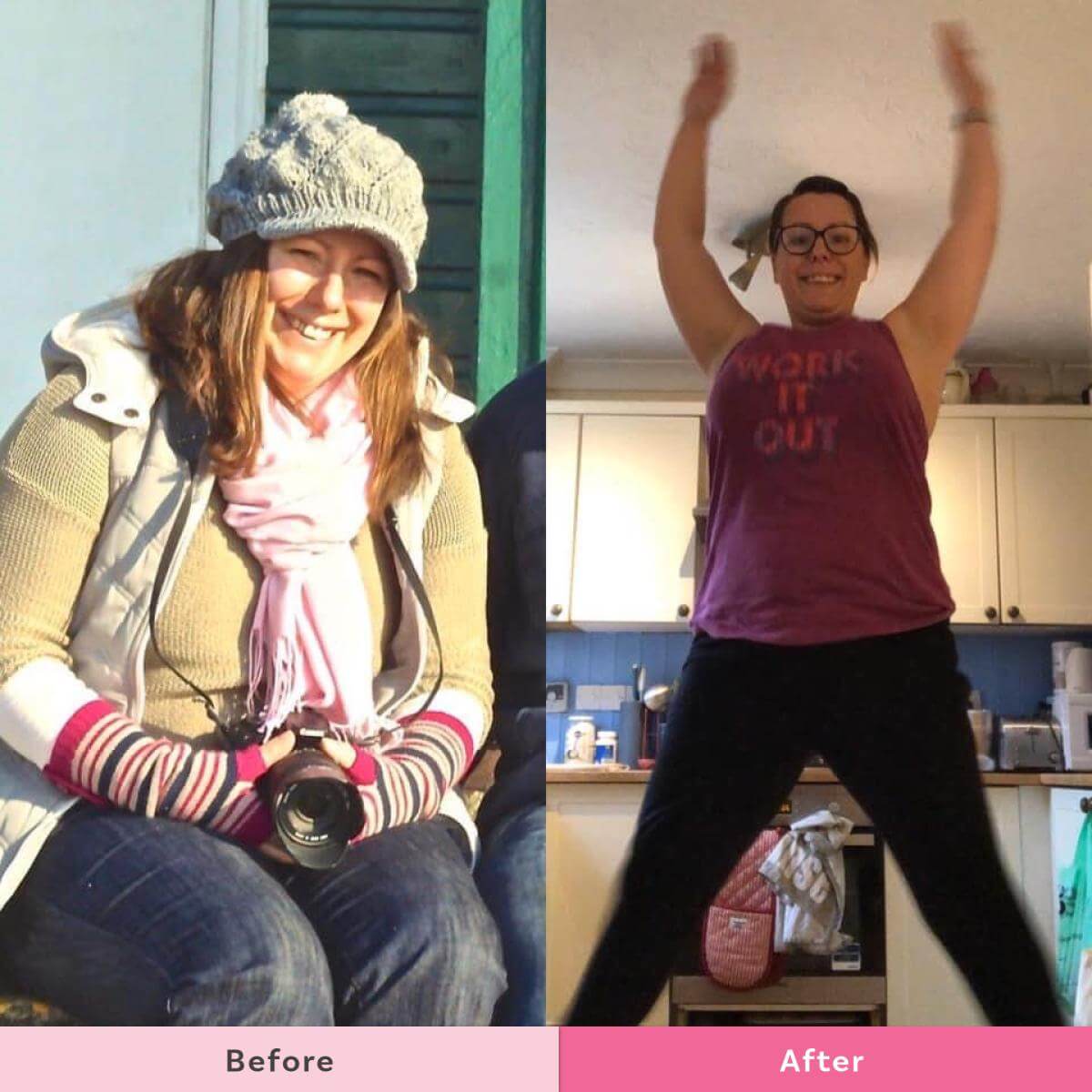 Elizabeth, 39, is a Mum of one from Woking, Surrey.
Elizabeth shares, "I joined The Healthy Mummy in September 2018 after looking for something that would help me gain a healthy outlook on life.
"I had suffered a missed miscarriage in 2016 and was at my largest, size 18. I lost a lot of weight following this taking me to a size 12/14 but was unable to maintain. I was in a real rut of unhealthy/negative habits and was suffering from migraines and anxiety more frequently.
"Since being with The Healthy Mummy I have maintained a size 12 but am on the road to dropping another dress size. That is my goal! I have learned how to eat, drink, move in a way that is healthy, positive and achieves that healthy lifestyle I was after, without missing out on anything I like!
"I don't suffer from anxiety attacks at all now and my migraines are few and far between. This I put down to not only my diet but the support and motivation given through The Healthy Mummy Community. It has helped me with building up my confidence and self-belief."
Elizabeth's favourite Healthy Mummy recipes:
Sausage and Sweet Potato casserole
Healthy Carrot Cake
White Choc and Apricot Slice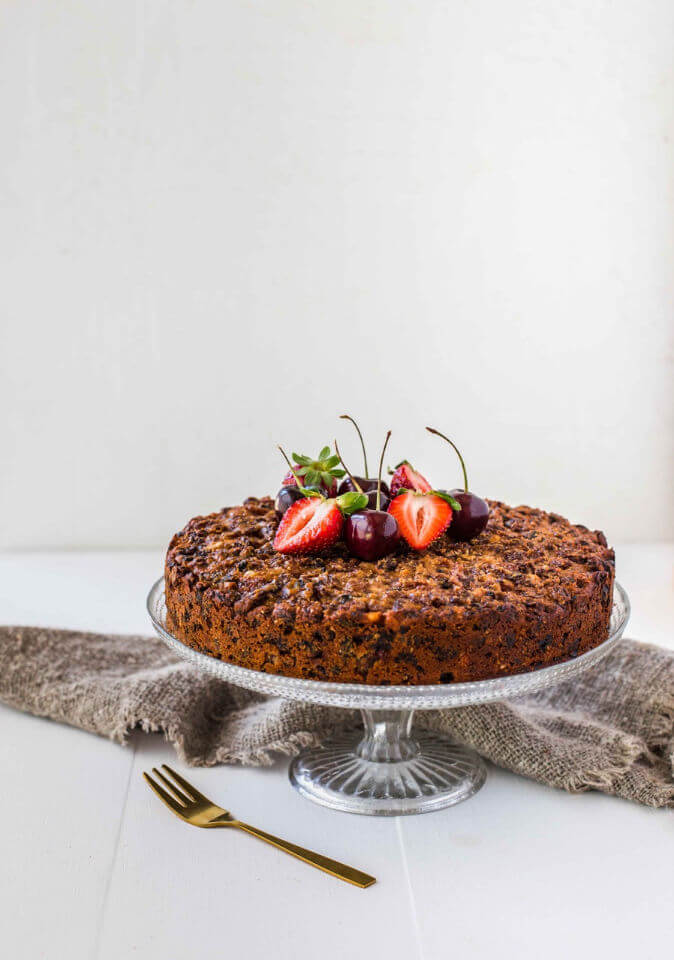 Healthy Mummy Smoothies
"I have been using the Healthy Mummy Smoothies now for a year. They are amazing. From a non milk, non smoothie lover, I am now addicted!! I no longer miss breakfast or snack time. I used to suffer quite badly with bloating but since using the smoothies, this seems to have calmed down and my digestive system on a whole is much better."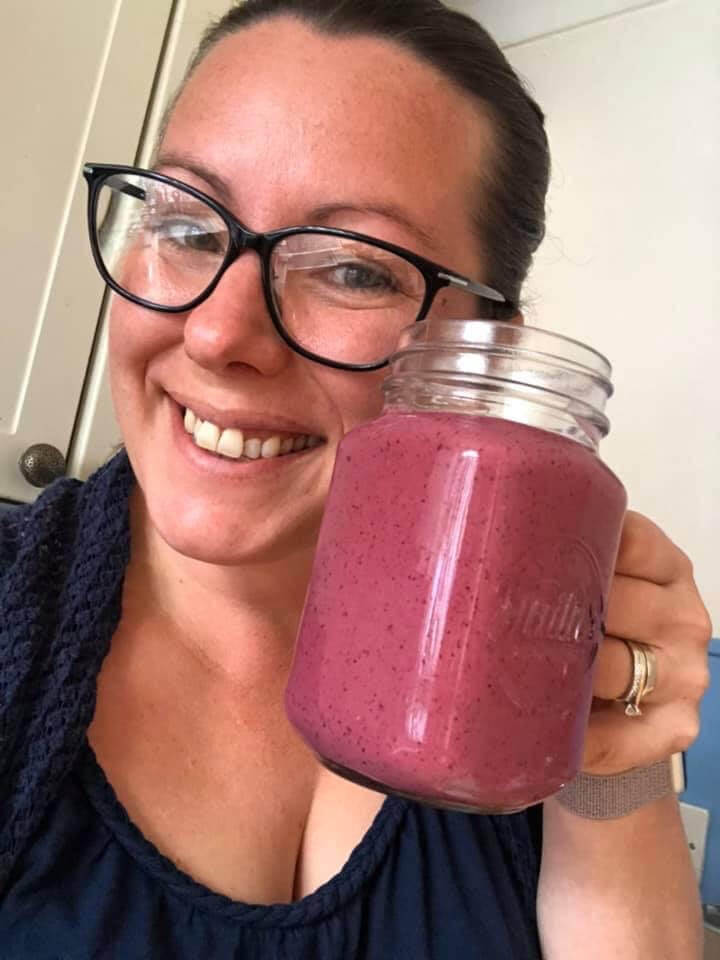 Elizabeth's tips for success:
Take measurements and photos, these will really boost your motivation if the scales don't move.
Lean on the Healthy Mummy support group for advice and to get that inspiration. There will always be someone there to help or who will say something that inspires you.
Make the snacks and meals that are family favourites, if it is a familiar meal but made the healthy way, you won't feel it a struggle.
Get the family involved! Get moving together, get baking together. That way you won't feel you are doing it on your own.
Kaire Konton Smith has lost a stone on the 28 Day Weight Loss Challenge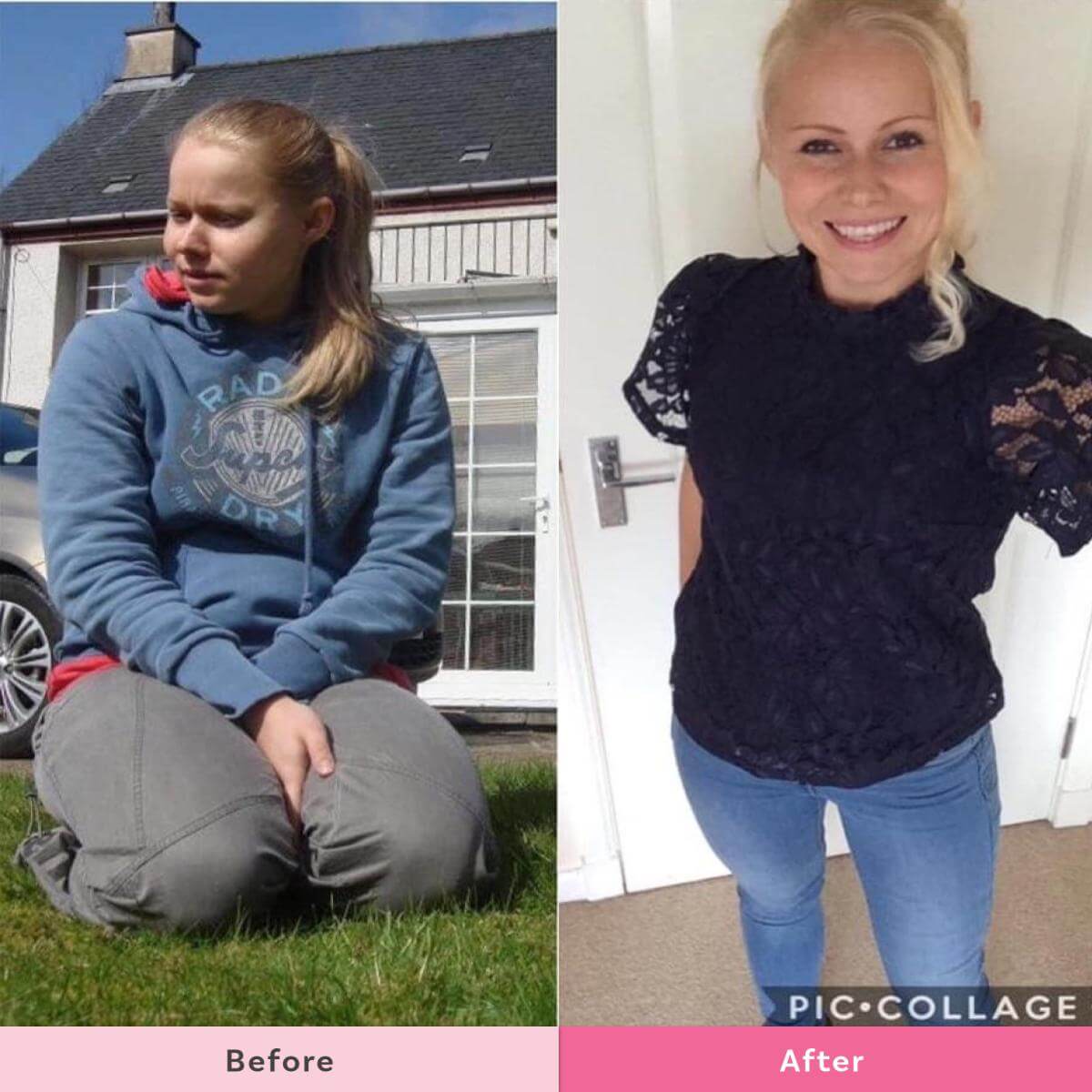 Kaire, 34, a mum of two aged, 6 and 2, from Scotland.
Kaire shares, "I joined the Healthy Mummy 2 years ago after Christmas when I decided enough was enough!
"I was breastfeeding my daughter who never slept well because of her allergies, I was exhausted and lived on biscuits, sweets, and chocolate. My family suffered too, I was too tired to cook so they lived on shop-bought ready meals and jars.
"I went from tight size 12 to tight 8 having lost almost a stone within the first few months. I had also beaten my sugar addiction and got the whole family eating healthier – these were my main reasons for joining."
Kaire's favourite Healthy Mummy recipes:

Healthy Mummy Smoothies
"I've used the Healthy Mummy smoothies for over a year and absolutely love them – they ensure I don't skip meals and keep my immunity levels strong. I hardly have any colds these days."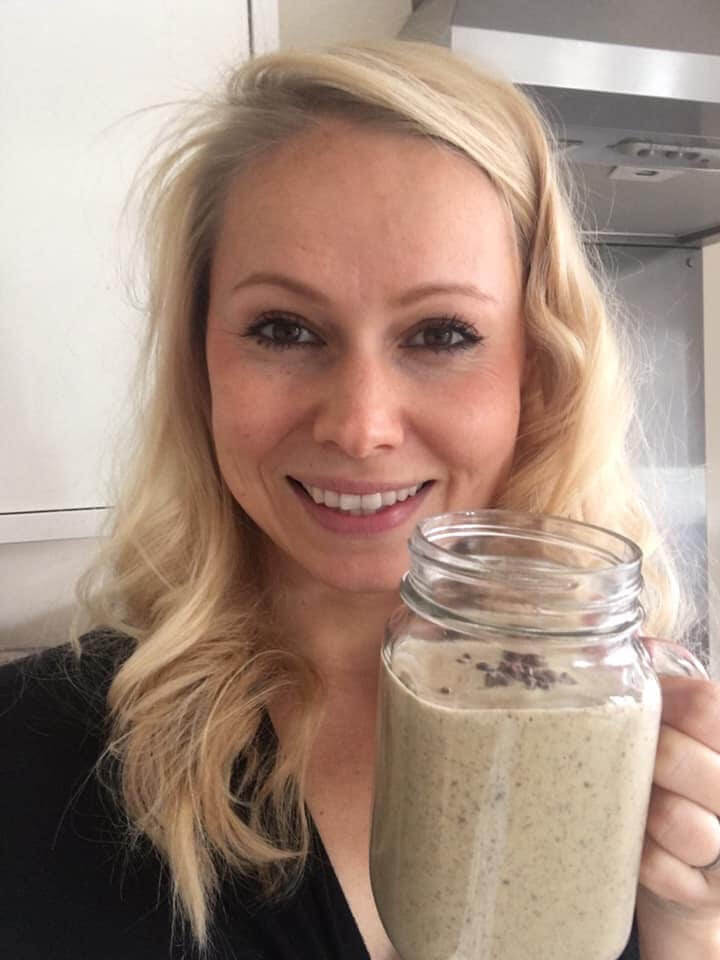 "I managed to maintain my weight loss for over a year, but the recent months have been stressful so I have put on a couple of lbs that I am super eager to lose in 2020. I would also like to tone up and increase my muscle mass vs fat mass."
Kaire's top tips:
Remember to take photos and measurements and complete fitness tests – this will ensure you can measure your progress form every angle, because scales never show the full picture
Start slow. Drink 2 litres of water, go for daily walks, try cooking your family faves the new healthier way
Check out the tutorial videos of the app under your profile, and ask questions if you get stuck. The members are all very helpful and eager to help.
Believe in yourself!
Victoria Holyhead has lost over 6lbs on the 28 Day Weight Loss Challenge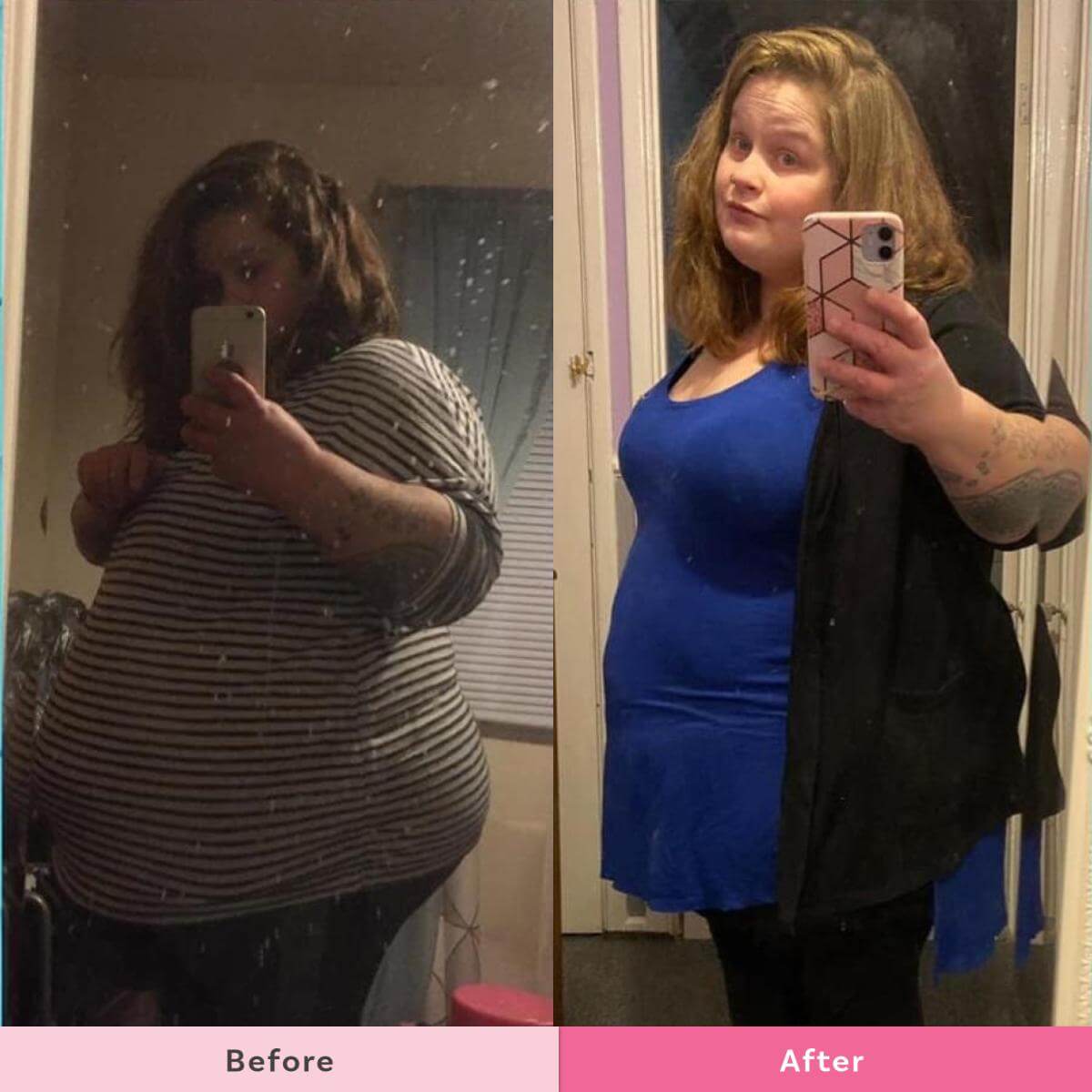 Victoria, 27, is a mum to a 22-month-old daughter and lives in a little village in Northumberland.
Victoria shares, "The results I have seen with Healthy Mummy is a 6.5 pound weight loss on the previous 28 Day Weight Loss Challenge as well as my mental health really improving and my relationship with food. I honestly couldn't live without the Healthy Mummy now it's just my way of life!
"I've been a Healthy Mummy member for almost a year and for most of 2019 it's been a bit of a rollercoaster, but I'm here to stay and I WILL not give up now!"
Victoria's health benefits since joining The Healthy Mummy:
More energy- my fitness levels have improved so much!
Better mental health- I'm a lot happier and confident in myself.
Good relationships with food and exercise.
Most importantly my daughter is happier too because she has a happier healthier mummy.
Victoria's goals for 2020:
Drop a dress size for my birthday in February.
Enter the race for life 5k and run as much as I can instead of walking.
Go into the previous stone bracket (18 stone).
By the end of the year, I want to fit into my goal top – my Healthy Mummy singlet which is a size 16.
Rachael Springford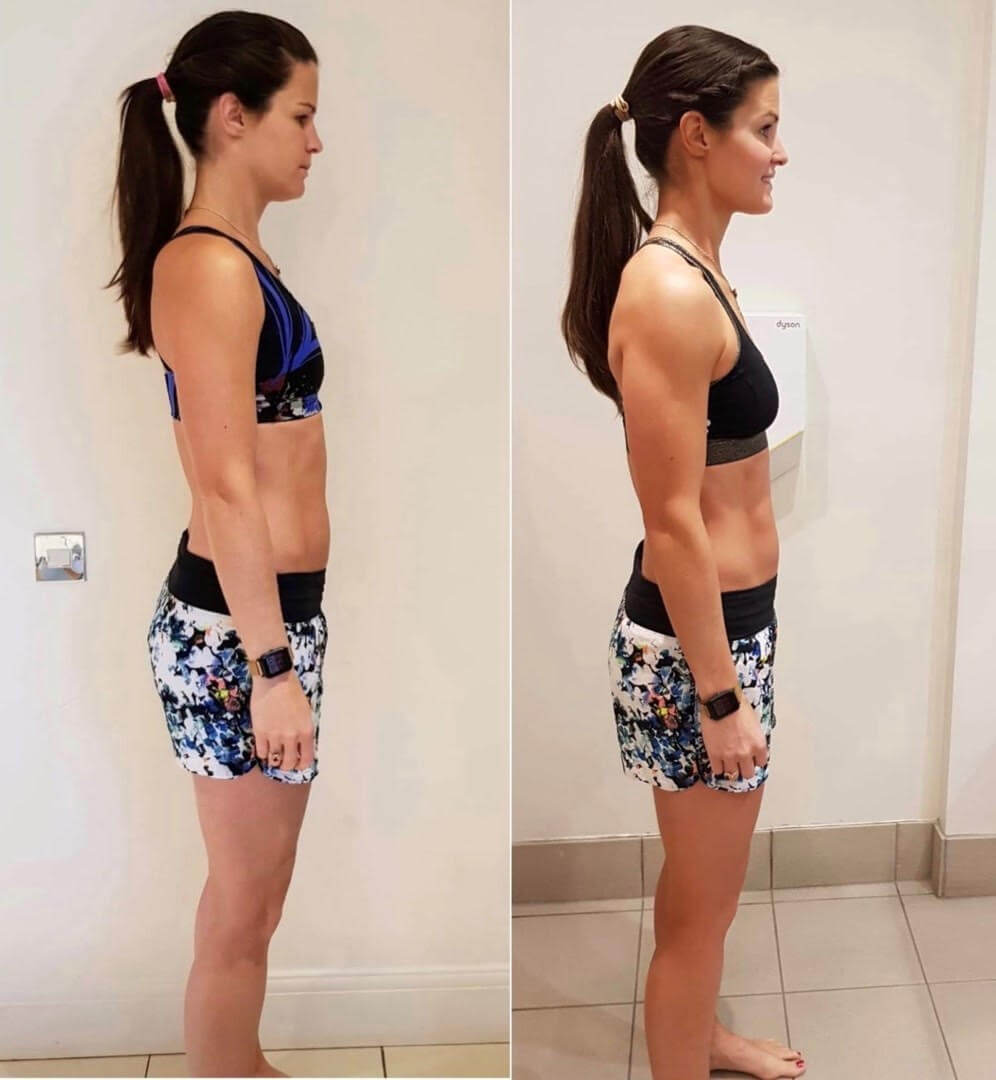 Rachael Springford, 32, is a mum of two children, one aged 5 and the other 19 months old.
"I joined Healthy Mummy 8 weeks ago. My goals for 2020 is to drink more water, tone up my legs and lose 4lbs.
"I have lost the weight I wanted to lose and got my abs back after 5 years!!!"
"I am I doing the 28 Day Weight Loss Challenge for my self to get my confidence back and fit into my clothes again."
Rachael's favourite Healthy Mummy recipes:
"My favourite meal is the Stovetop lasagna ( the whole family loves it) and my fave snack is absolutely the Weetabix slice."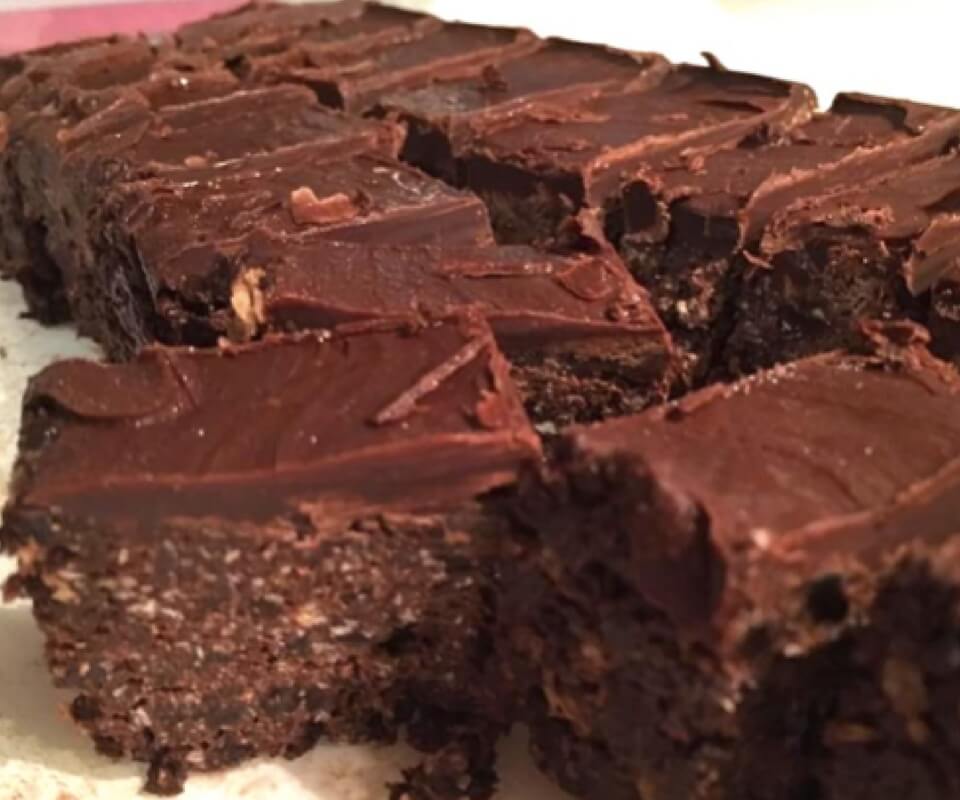 Rachael's 3 tips for success:
Take time to navigate around the app and get to know where everything is.
Be confident to post on the Healthy Mummy Facebook group everyone is so helpful.
Take your before picture so you have something to compare to later.
Katie Elizabeth Kirkham has lost 3.5 stone on the 28 Day Weight Loss Challenge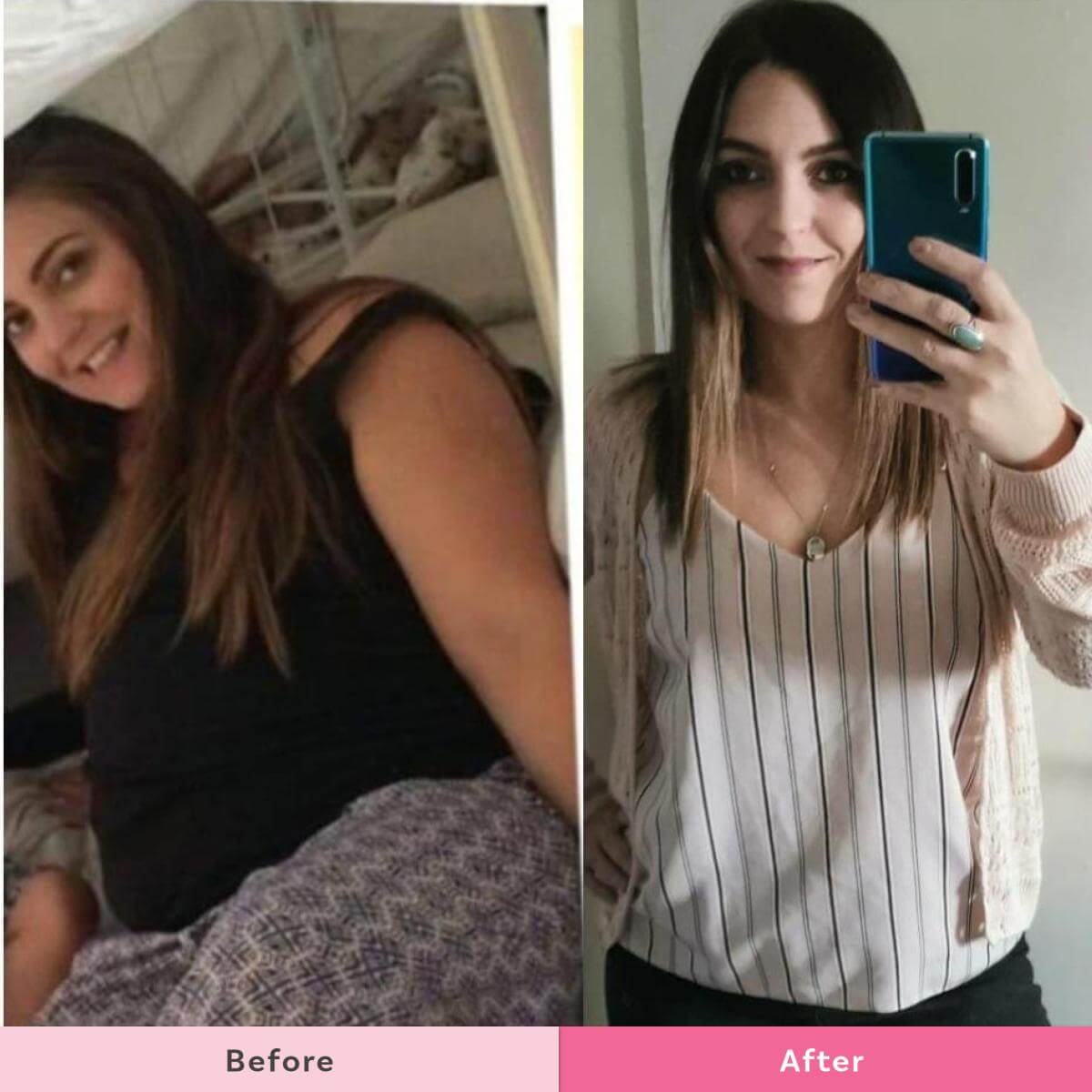 Katie is a mum of 2 girls aged 3 and 6, From West Yorkshire.
Katie shares, "I've lost 3.5 stone following the 28 Day Weight Loss Challenge which took me 12 months to do and I have maintained this for a year and a half. I have gone from a size 16-18, feeling very uncomfortable and sorry for my self to a size 10-12 and loving life again!!
"I'm on my journey to better my self on the inside and out to be a good role model for my girls. My current goal is to tone my body using the app workouts five days a week. Goal setting is my saviour I have different ones all the time!"
"My health benefits have been amazing and I have even managed to stop smoking while on my weight loss journey!"
Katie's favourite Healthy Mummy recipes:
"My favourite meals are Tuna bread baskets, simple Pea and ham soup, Enchiladas, the list goes on! My favourite snacks are Peanut bubble crunch, Hazelnut and sultana chocolate, and Pizza scrolls."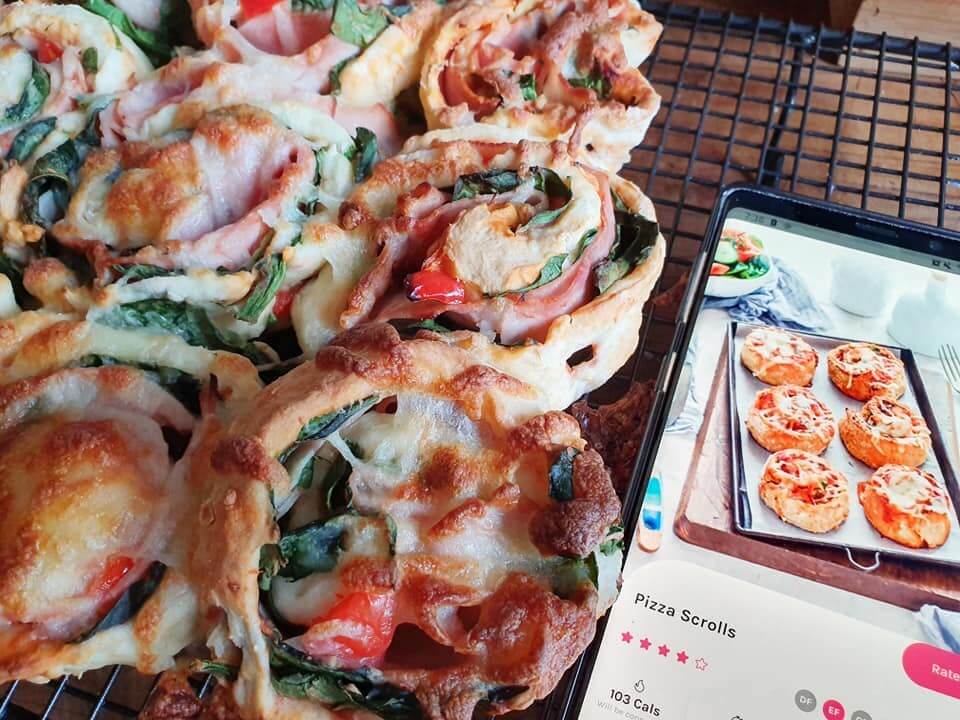 Katie's 3 tips to success:
Take it at your pace it's not a race!
Make the plan work for you! Substitute ingredients, repeat meals whatever makes it easy.
Keep hydrated you will be surprised how much it helps!
Kim Burton has lost 7lbs on the 28 Day Weight Loss Challenge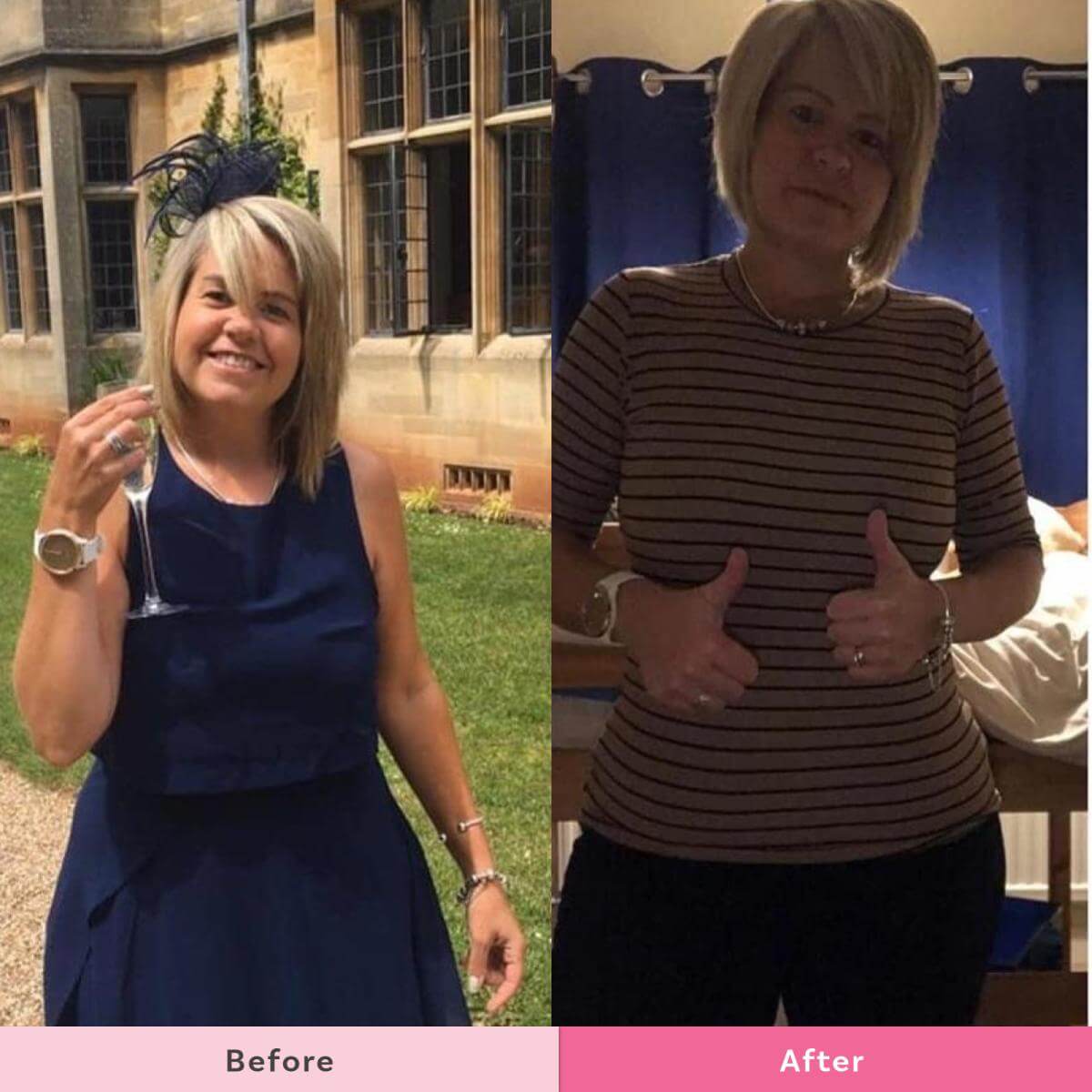 Kim is from Bristol and a mum of two children, Jack 7 and Chloe who is 3.
Kim shares, "I joined Healthy Mummy in September 2019 and I have loved every minute. I have lost 7lbs but my results are NSV (non scale victories) I have lost inches over my body but want to lose more.
"I have been a bit off radar in the last month so I am super excited to start this next challenge especially as it's belly and booty I mean how perfect for after all the Christmas festivities!"
Kim's favourite Healthy Mummy recipes:
Kim says her favourite recipe is Peanut butter chicken curry. "I do love to make pizza my daughter loves it and it's so quick and easy to do."
The Healthy Mummy has also taught me how to cook better using ingredients I never would before like,
coconut oil
coconut sugar
whole meal flours
"I use these to make many snacks which keep me from reaching for chocolate or biscuits, my favourite snack has to be Chocolate Chip Banana loaf it's heaven with a cup of tea."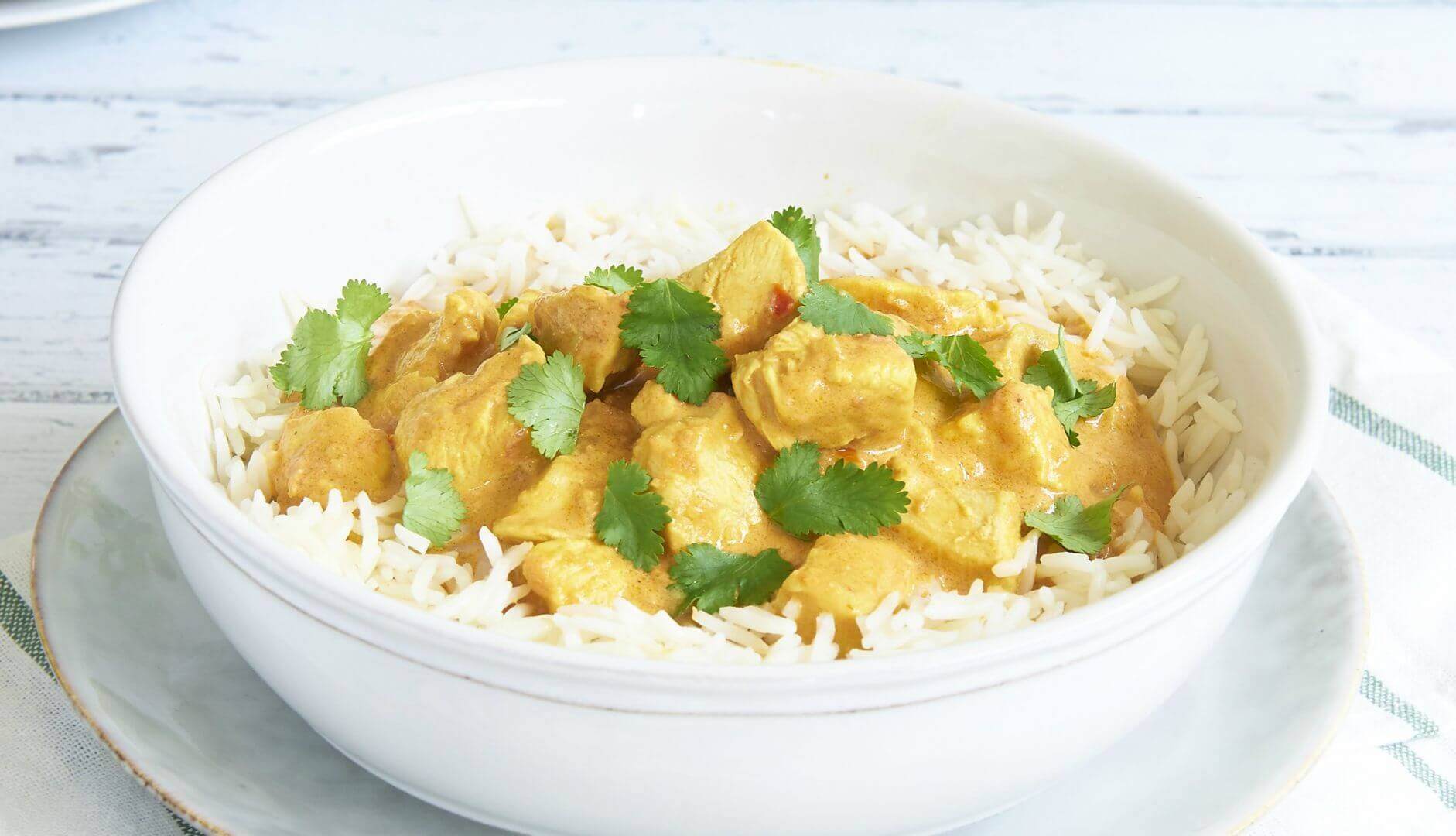 Kim's 3 tips to success:
Take your measurements for the start
Celebrate any victory's you have as these are so important
Keep chipping away at your goal
Stephanie Dalton has lost 2.6 stone on the 28 Day Weight Loss Challenge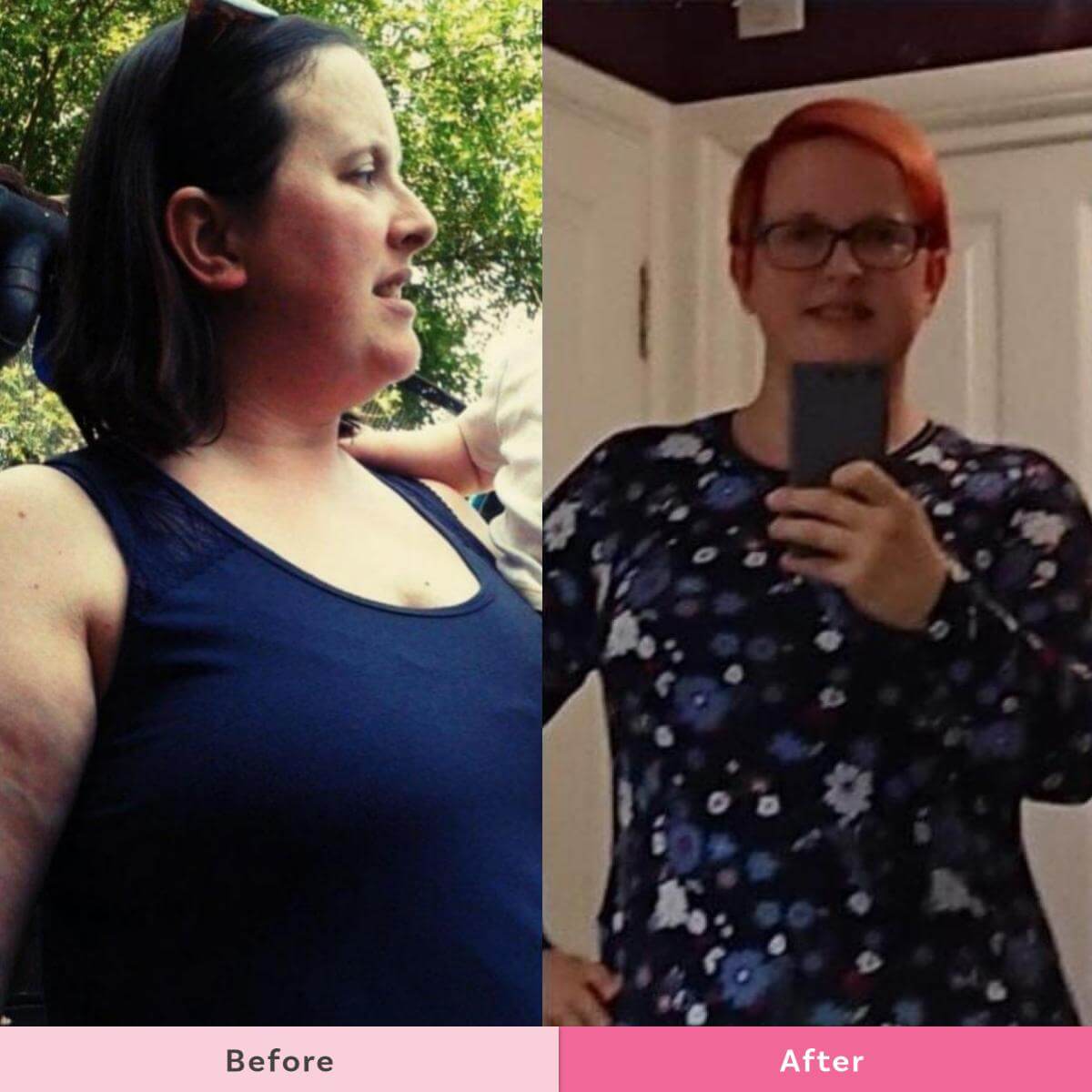 Stephanie, 43, is a step mum and Nanny from Bournemouth. Her husband is a vicar and they live in Kinson.
Steph has 3 older step children aged 21, 17 and 16 and a 7 and 3 year old plus a 20 month old granddaughter.
Steph shares, "I joined Healthy Mummy in April 2019 and have lost 37lb (2.6 stone) going from a size 20/22 to a 14/16.
"I love the 28 Day Weight Loss Challenge as it breaks the journey up into smaller more reachable goal sets and keeps you motivated.
The Healthy Mummy community helps me stay motivated with their constant positive encouragement.
"I never thought I would enjoy fitness but I completely love it."
Steph's tips for success:
Steph shares, "My top tips are, start small, small changes are easier to sustain, be specific with your goals and learn about nutrition and to love yourself and everything else will come easier."
Anne Saxby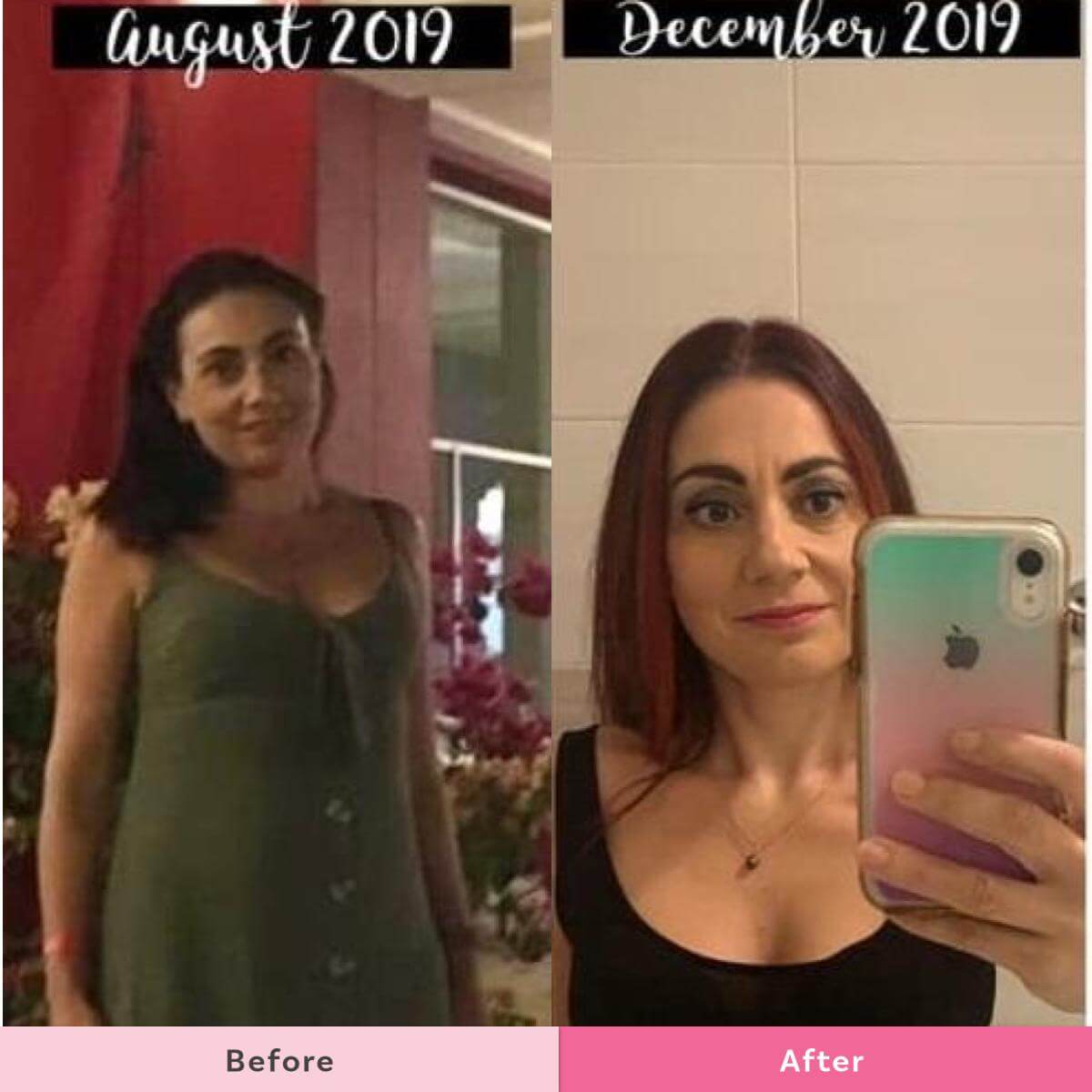 Anne, 42, is a teacher and mum of 4 (14,12,9 and 6) from Gibraltar.
Anne shares, "I've been doing Healthy Mummy 28 Day Weight Loss Challenge since August 2019 and this is the 3rd time I've been a Motivating Mum!
"So far I have reached my target weight in 2019. My aim for 2020 is to maintain my weight loss and continue to tone up!
"I'm doing the 28 Day Weight Loss Challenge to be a fit and healthy mum to my kids and inspire them to make healthy life choices!
"I'm so much fitter, healthier and happier since starting Healthy Mummy. My skin is clearer and I have loads more energy."
Anne's favourite Healthy Mummy recipe:
"My favourite meal on Healthy Mummy recipe is Peanut butter chicken curry and my favourite snacks are Weetabix balls.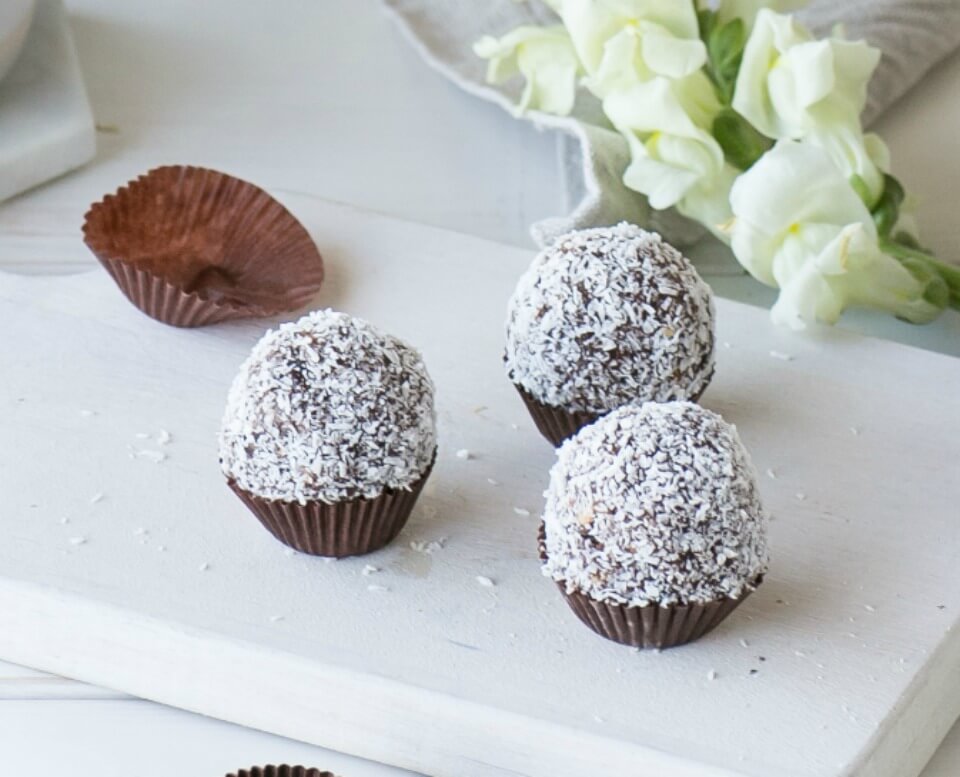 Anne's 3 tips for success:
Fiona has lost 2.3 stone on the 28 Day Weight Loss Challenge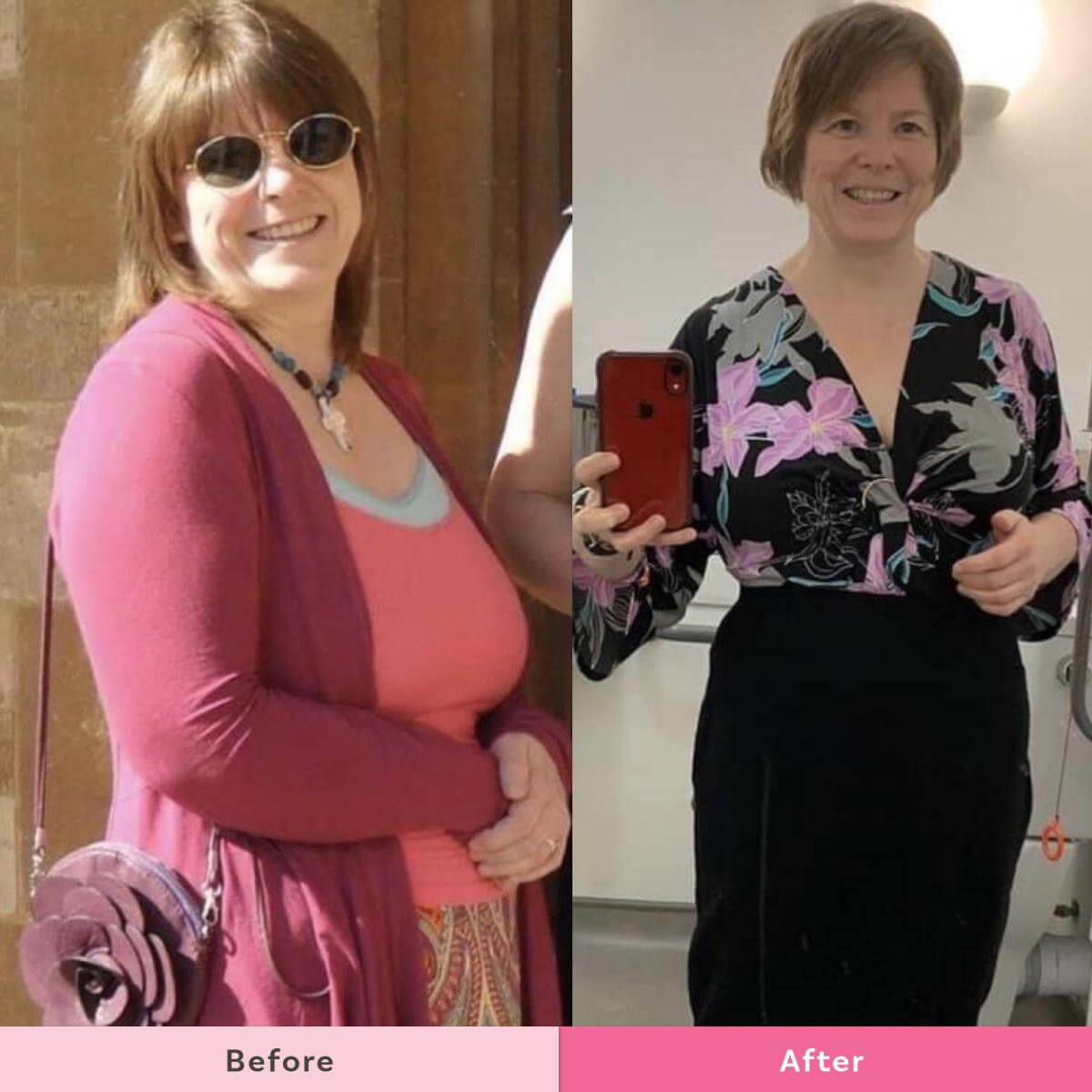 Fiona, 50, is a mum of 3 living in Northamptonshire.
Fiona shares, "I'm now one year into my Healthy Mummy life journey having joined on Boxing Day 2018 at my heaviest weight ever, I don't believe I even weighed as much carrying my twins!
"I became a lifetime member very quickly when I saw amazing results after a very short time of making really very small changes and wondered how really getting into it would benefit me.
"A year later I've lost more than 2.3 stone of my target 3.7 stone, more than 70 cm from my body measurements, as well as no more headaches, gastritis and bad mood swings.
"I drink tons of water now, eat better than ever and get regular exercise including running which I'd have laughed off if anyone ever suggested it before.
"My goal for January is to blast into the next and final phase of weight loss to take me to my goal weight in time for a trip to New York in July with my daughters ballet group as a chaperone. I'd like to buy some new clothes there in my final size.
"I also want to do a triathlon in May, as challenged by a colleague so I'm starting with a 10k run in Scotland with my sister in January which I need to train for."
Fiona's favourite Healthy Mummy Recipes: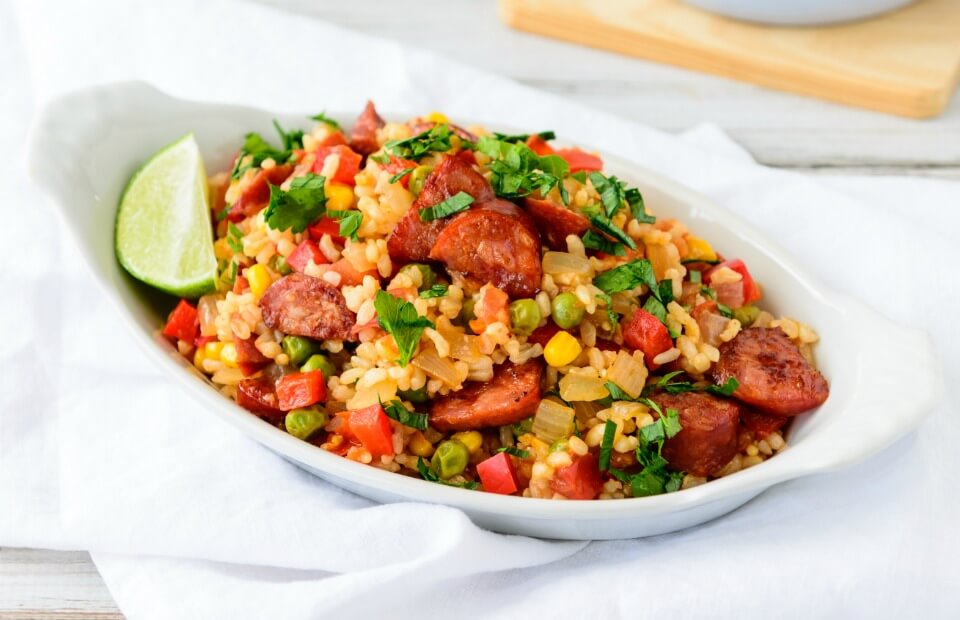 Fiona's Tips:
Take time to get started and change one thing at a time, don't fry your brain trying to change everything at once.
Drink gallons of water, if it's a weak area for you build it up because it will make a huge difference to your journey.
Try some new exercise if you are a bit unsure or bored, anything is better than nothing and 5 minutes will make a difference.
Anna Marie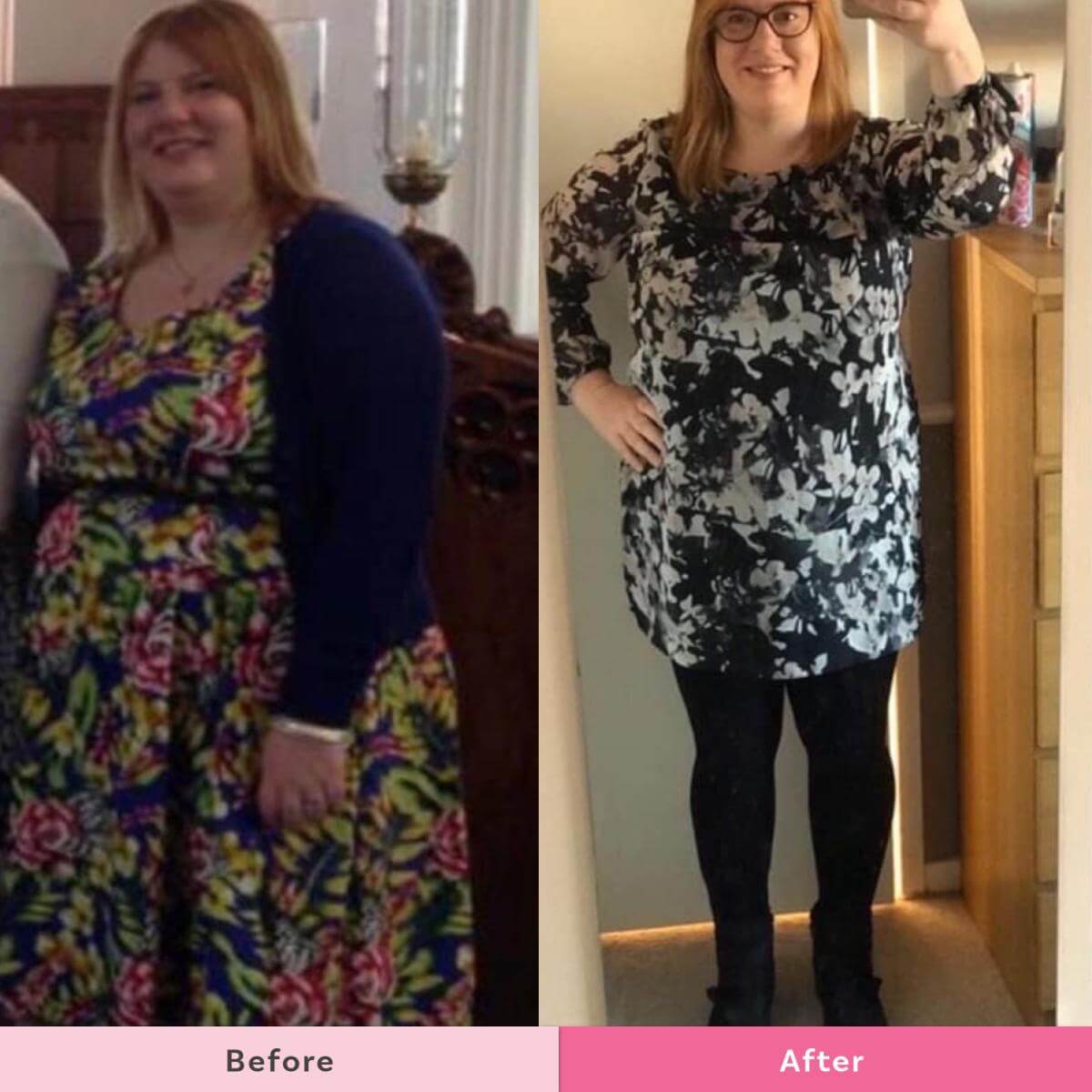 Anna Marie Salisbury, 32, from Sudbury Suffolk is a mum of two children aged 4 and an 8 month old.
Anne shares, "I lost 3.5 stone pre-pregnancy with the Healthy Mummy Jan 2018 – July 2018 and I'm planning to boost my loss in January 2020 and make this year my best yet!
"I'm doing the 28 Day Weight Loss Challenge to be a happier and healthier version of myself to improve my confidence and be able to run around after my children.
"My goals for 2020 is to beat my 3.5st weight loss. I reached my goal of having a healthy pregnancy in 2019.
"I have seen many benefits since starting the Healthy Mummy including increased energy and loads more self-love and confidence."
Anna Marie's favourite Healthy Mummy recipe:
"My favourite meal is the One-pot spaghetti bolognese as all the family loves it! My favourite snack is the Snickers slice."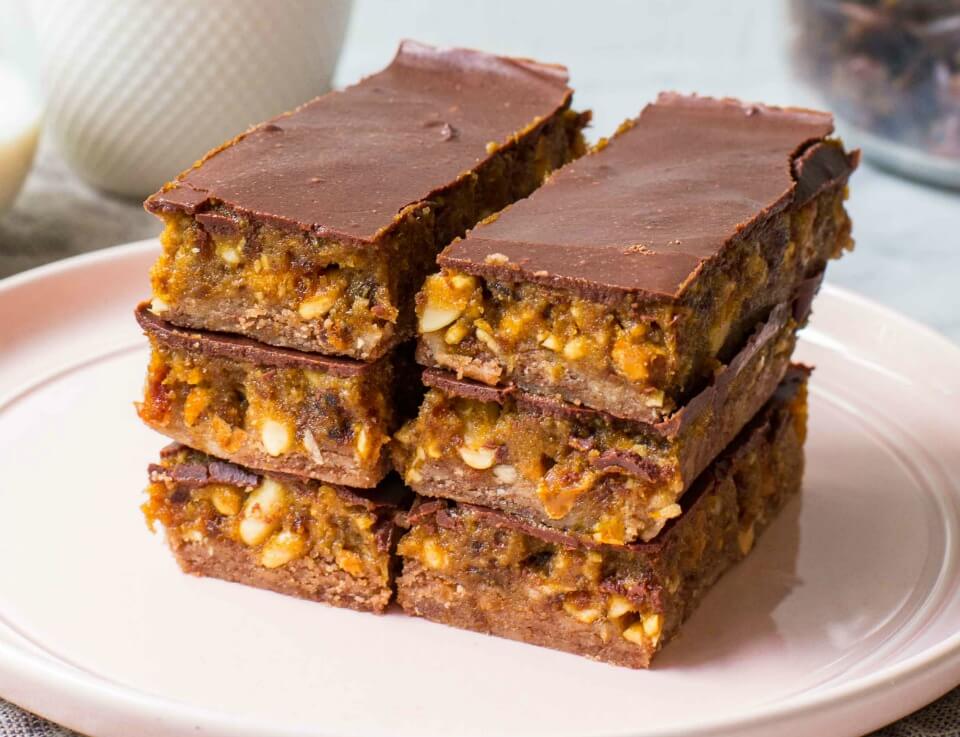 Anna Marie's top 3 tips:
Start small. (Try a Healthy Mummy version of a family favourite)
Up your water intake.
Move more, take a walk or take the stairs instead of the lift.
Nikki Lea Eckley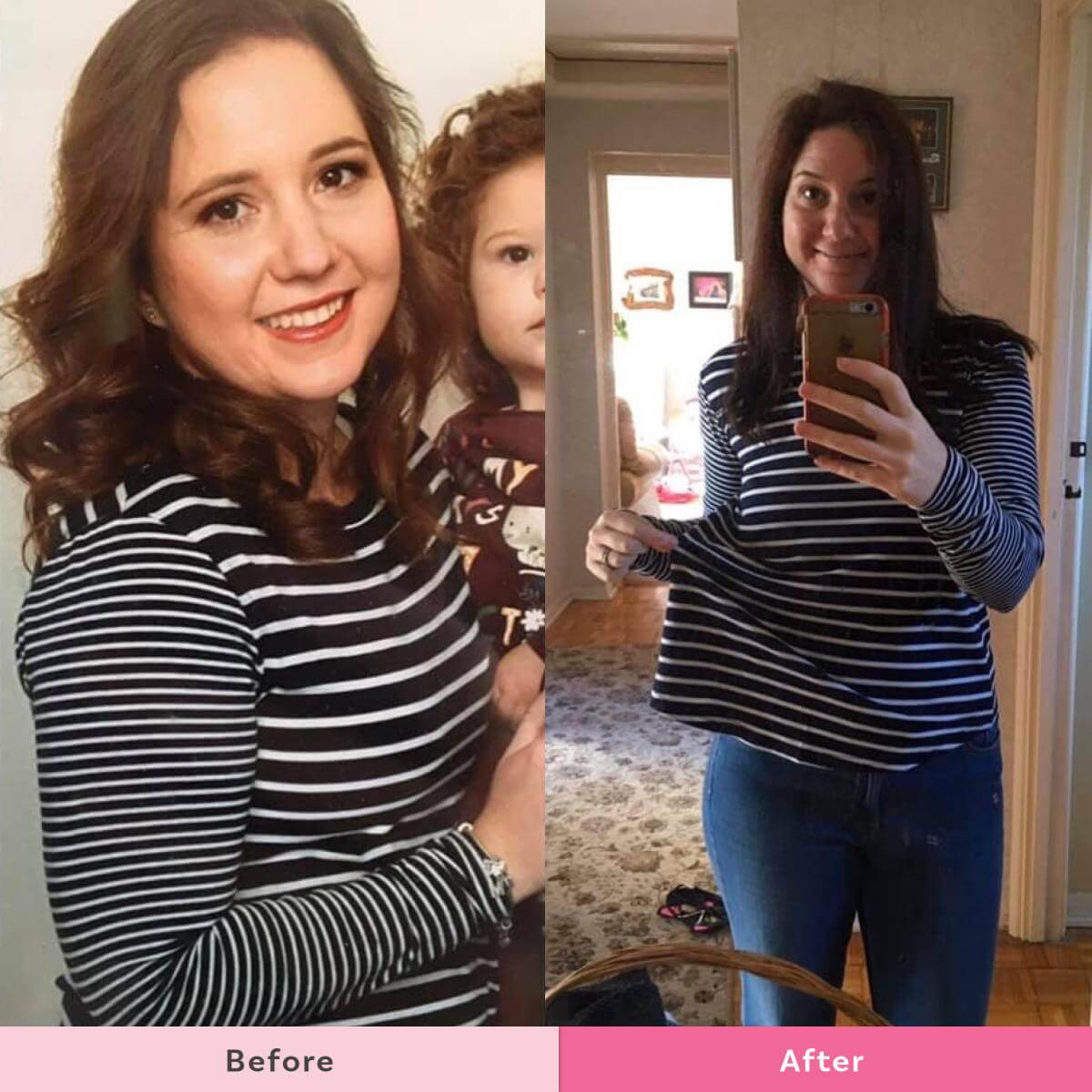 Nikki Eckley, 33, is a mum of two girls aged 4 and 5.
Nikki shares, "I've been following Healthy Mummy 28 Day Weight Loss Challenge for nearly a year and a half and dropped from a size 16 to 10.
"My goals for 2020 are to get back into my fitness routine and work on my body strength.
"In 2019 I have had so many successes, gaining self-confidence and finding myself again, and most importantly being able to say goodbye to all the prescription medications I was on."
"My reason why, is because I was desperately unhappy before, depressed, overweight, not sleeping, in constant pain and my health was becomingly increasingly a problem, with cholesterol off the charts and a family history of early heart attacks I finally realised something needed to change.
"Now that I am happier, more energetic, able to keep up with my kids and exercise, off all medication and pain-free I want it to stay that way!"
Nikki's favourite Healthy Mummy recipes:
"My favourite meals have to be Chicken laksa, Lamb and lentil curry, Nachos, with the kid friendly Beef pie being the top family favourite. Snack wise the Mexican layer dip, Mug cakes, Creme brulee and the delicious no egg Chocolate custard (yes I am all about desserts 😉 )
"I love the Healthy Mummy Smoothies and my favourites would be the fibre full, Apple pie and banana boost…. and I love warm Smoothies on a cold day!"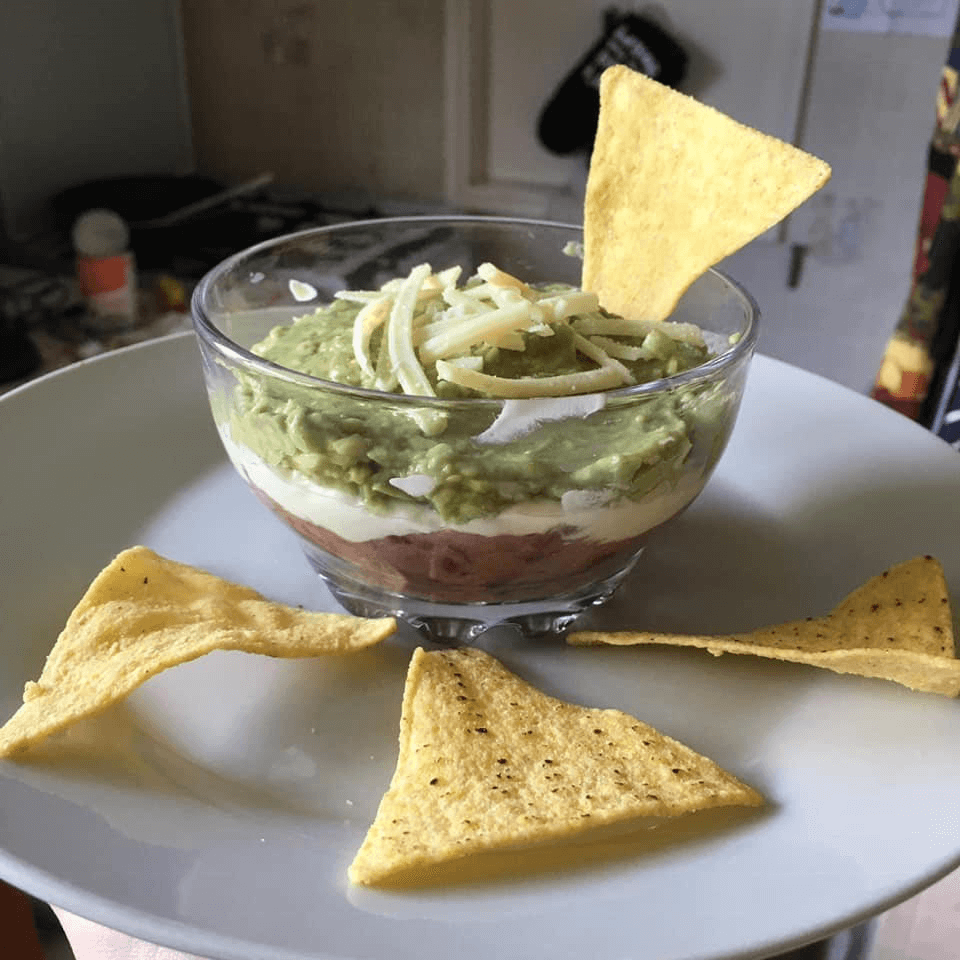 Nikki's 3 tips:
You are worth spending time on yourself and never feel guilty for it. I have come to realise that I am a much better person, mum and wife when I take care of myself too. It's not selfish, it's essential!
Don't deprive yourself, if you have a chocolate addiction and can't live without it then don't try to cut it out, simply make the Healthy Mummy versions like the chocolate Weetabix slice, or Chocolate lava mug cake, so you get your chocolate fix but without all the unnecessary sugars and processed nasties.
Positive thinking, stop the negative thoughts about yourself, every time you catch yourself thinking you've done something wrong or something negative about yourself tell your self to stop, and then think of something positive you've done instead, or something positive about yourself. Positive thinking can really help you reach your goals not just with the Healthy Mummy but in life.
Vanessa McAdam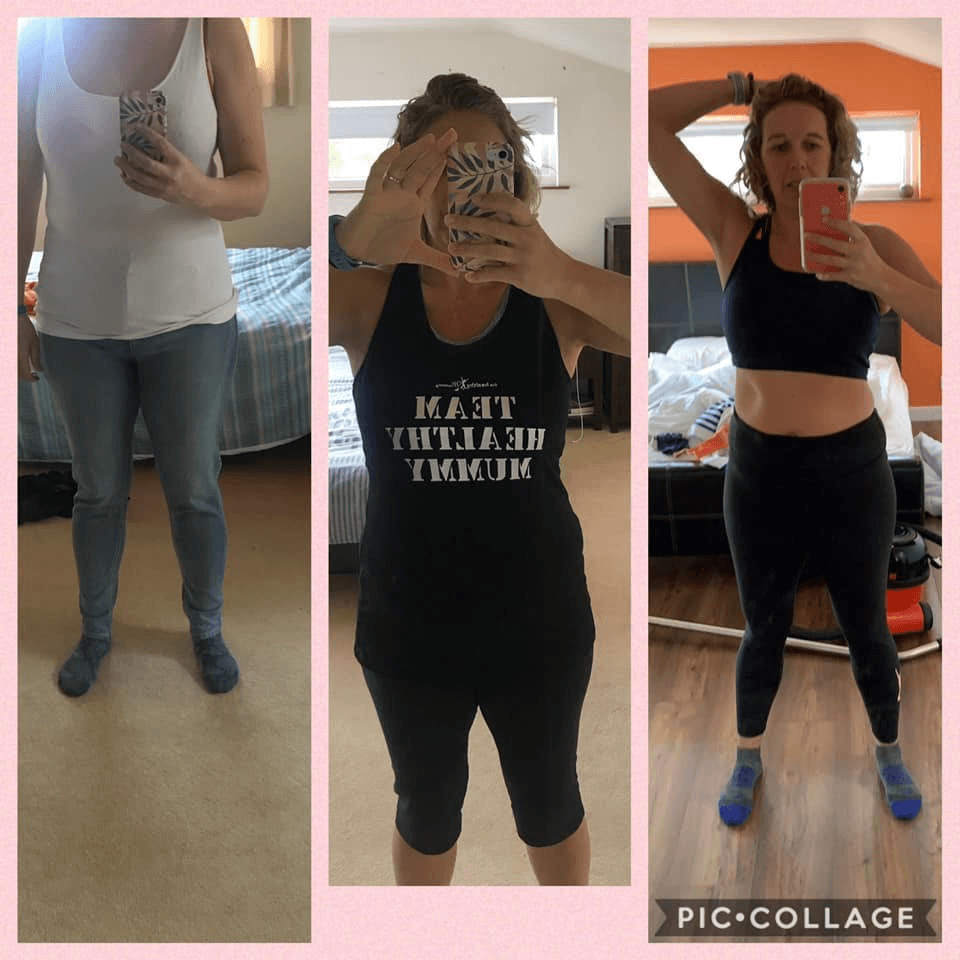 Vanessa, 44, is a mum of two young boys aged 5 and 4 from Bangor, Northern Ireland.
Vanessa shares, "I joined the Healthy Mummy almost 2 years ago now. I saw friends and family doing it in Australia and I was looking for help to shift my baby weight. I had 4 pregnancies in less than 2 years (2 miscarriages) and it had taken a toll on my body for sure. I felt it had affected my body confidence and mental health too.
"I didn't want to try the other diets out there, I like to eat proper, wholesome food and not super noodles so the Healthy Mummy seemed perfect for me.
"I lost 10kg in my first year but then broke my ankle and wore a boot for 8 weeks, but I was determined to not let this setback halt my progress – so I found a way to make the plan continue to work for me and was able to maintain my weight until I was allowed to exercise again. Then in April 2019 I ran my first ever 10k race – it was such an accomplishment for me.
"My goal for 2020 to run more 10k races, and feel confident enough to run at my own pace (slow lol)!"
Vanessa's favourite Healthy Mummy recipes:
Moroccan chickpea stew
Healthy carrot cake
"My favourite Healthy Mummy Smoothie – 100% is almond chocolate with peanut butter – even my husband has it for breakfast now."
Vanessa's 3 tips:
Meal plan and shop for only what you need.
Have snacks prepped and ready.
Be consistent – eat to plan and exercise when you can.
Maria has lost 1.5 stone on the 28 Day Weight Loss Challenge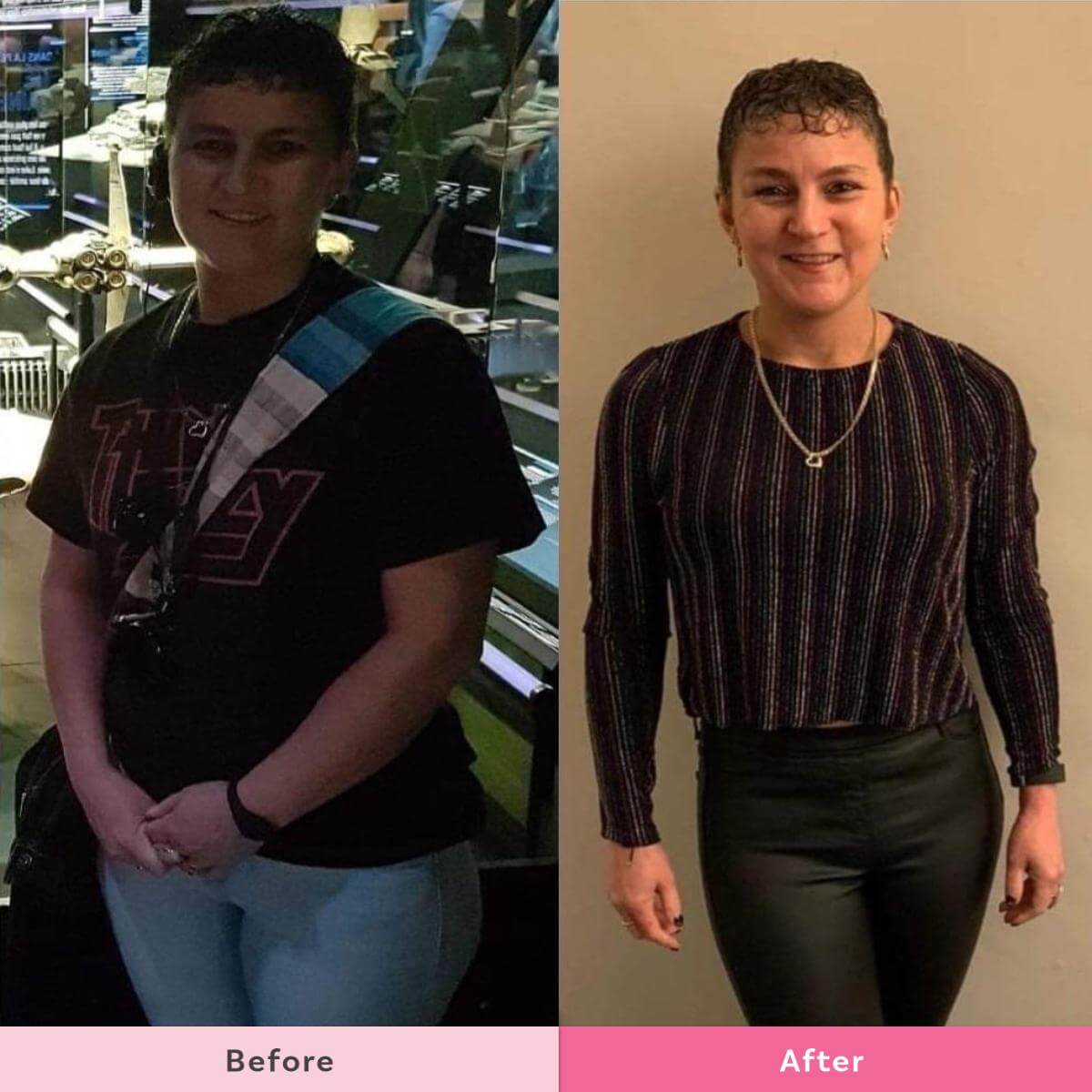 Maria Quantrill, 48, lives in Northamptonshire with her husband of 21 years and two children who are 18 & 14.
She works part time in a senior school and absolutely LOVES her job!
Maria shares, "I joined The Healthy Mummy in October 2018 as I needed to look after my body and I wanted to feel healthier.
"I am currently in remission from very aggressive Stage 4 cancer. I was told I would be lucky to stay cancer-free for one year. I'm currently 8 1/2yrs clear!!!
"My main aim was to look after my body so it can look after me, but I have been amazed by how amazing the Heathy Mummy way of life has made me feel so much stronger, inside and out.
"Just by eating healthily I have lost 1.5 stones and feel so much better for it."
Maria's favourite Healthy Mummy recipes:
"My favourite meals are Spanish Rice, Stove-top Lasagne, Beef Rendang. My favourite snacks are Choc chip Banana loaf (which I make as muffins), Peanut Butter bites and Currant & carrot loaf.
"I love my daily Healthy Mummy Smoothie for my lunch. I love mine with as many frozen berries and banana as I can squeeze in!!
"I have found the other mums in the Healthy Mummy community to be an invaluable group of like-minded ladies and there is always someone able to help with any query that you may have and I am going to help as many of you as I can!"
Thanks for sharing a little bit about yourselves Mums! We look forward to joining you on the January 28 Day Weight Loss Challenge.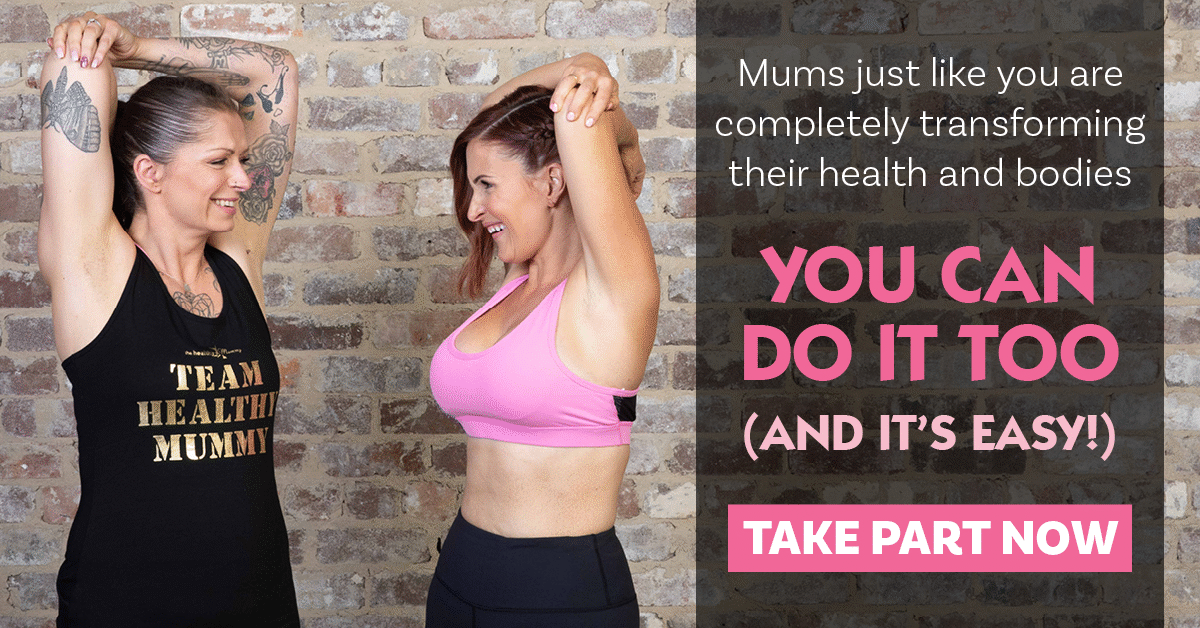 The mums only 5 star rated app with over 2.2k reviews in 8 weeks!!
● Nutritionist & chef designed weekly meal plans FOREVER
● Personal Trainer crafted At-home workouts- 28 minutes and under. ALL fitness levels catered for plus post pregnancy FOREVER
● Daily Motivation from My Coach and our NEW MindPower program FOREVER
● Personalised Shopping lists to make life easy FOREVER
● Over 4,000 healthy and delicious recipes at your fingertips FOREVER
● REAL TIME support from The Healthy Mummy Team and OVER 200,000 other mums FOREVER
● And BONUS Smoothie pack !
Join the 28 Day Challenge NOW! CLICK HERE for all the details.