Belly fat. Eek! It's a trouble area for many of us. Our flat and toned pre-baby belly seems so far away now. BUT NEVER FEAR you can get your abs back and blast away that belly fat. All it takes is a whole lot of determination, healthy eating and knowing which exercises are best for sculpting those obliques.
In this article (with the help of Healthy Mummy personal trainer Wendy Smith) we reveal 5 of the best exercises for blasting belly fat.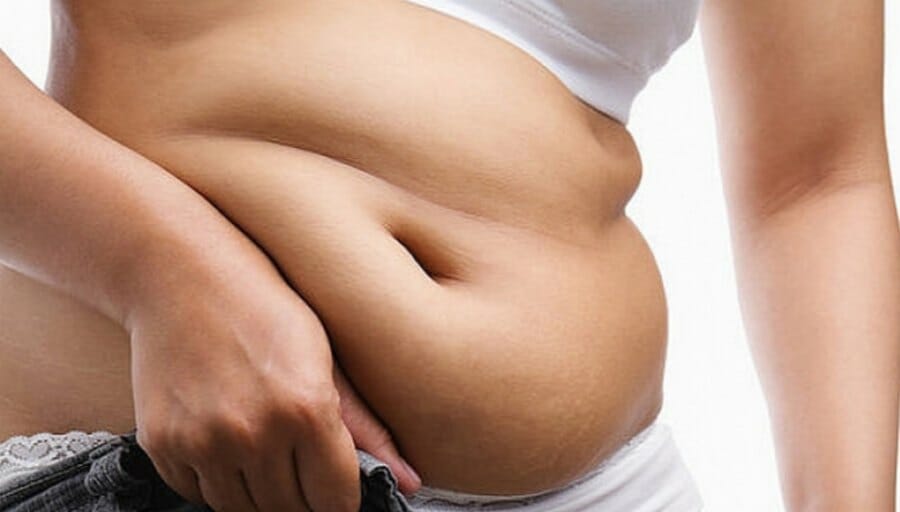 5 best exercises for blasting belly fat
It's super important to flag that you cannot 'spot' reduce fat. That is, you can't assume that by just training abs you'll see a killer six pack in no time.
Awesome weight loss results come from exercising and looking after the whole body.
However when you combine targeted training (such as the below 5 exercises) with a healthy diet plan like the 28 Day Weight Loss Challenge  and cardio (think HIIT, Tabata and Dance Fit) you'll notice a more and more defined, less wobbly tummy.
1. Plank with ball roll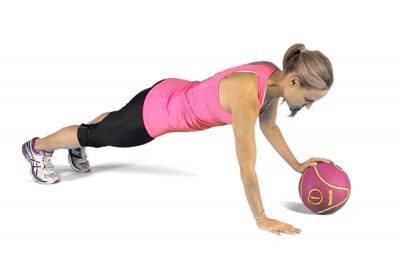 Starting Position: Start in a plank position with feet spread wide apart and arms directly underneath shoulders. Place a ball under your right hand. Keep your upper body strong and engage your core, while keeping your back straight.
Execution: Engage your core by pulling your belly button toward your spine and roll the ball over to your left, cupping the ball with your left hand and placing your right hand down onto the mat. Next, roll the ball over to your right hand again, keeping your core and lower back strong and stable as you lower your left arm to the floor and return to starting position. Repeat exercise.