Chilli lovers rejoice!
A new study has found that there are some INCREDIBLE benefits to eating the fiery red pepper.
According to a study published in the Journal of the American College or Cardiology, eating chillies four times a week could cut the risk of heart attack and stroke by 40%.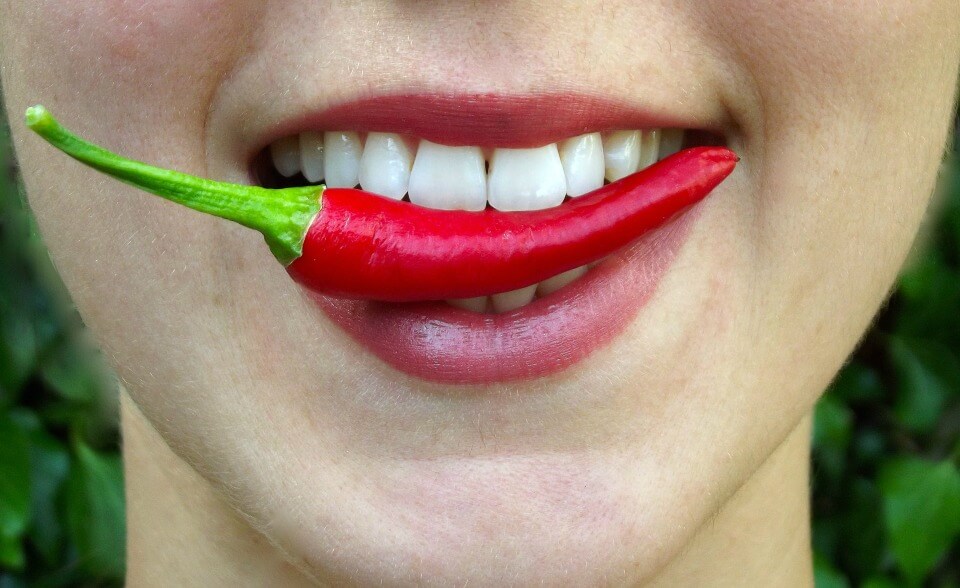 Study finds eating chillies 4 times a week could cut your risk of having a heart attack
Italian researchers tracked the eating habits of 23,000 volunteers for a period of eight years and found that those who ate chillies were less likely so suffer fatal health conditions.
Experts believe the hot plant has many amazing benefits for your heart.
"An interesting fact is that protection from mortality risk was independent of the type of diet people followed," said study lead author Marialaura Bonaccio.
"In other words, someone can follow the healthy Mediterranean diet, someone else can eat less healthily, but for all of them chilli pepper has a protective effect."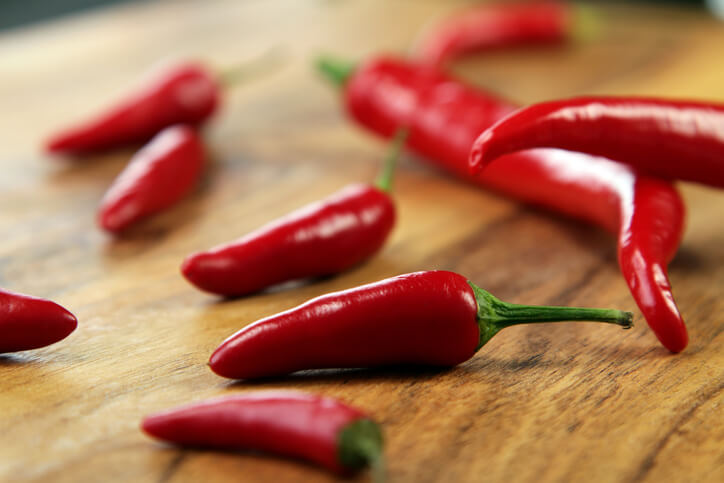 However, Duane Mellor, who is a dietician and senior teaching fellow at Aston Medical School in the UK, believes more research needs to be done.
"This could suggest it is how chillies are used as part of an overall dietary pattern and lifestyle," he said.
"It is plausible people who use chillies, as the data suggests also used more herbs and spices, and as such likely to be eating more fresh foods including vegetables.
"So, although chillies can be a tasty addition to our recipes and meals, any direct effect is likely to be small and it is more likely that it makes eating other healthy foods more pleasurable."
Fancy chillies now? Check out our Pork Jungle Curry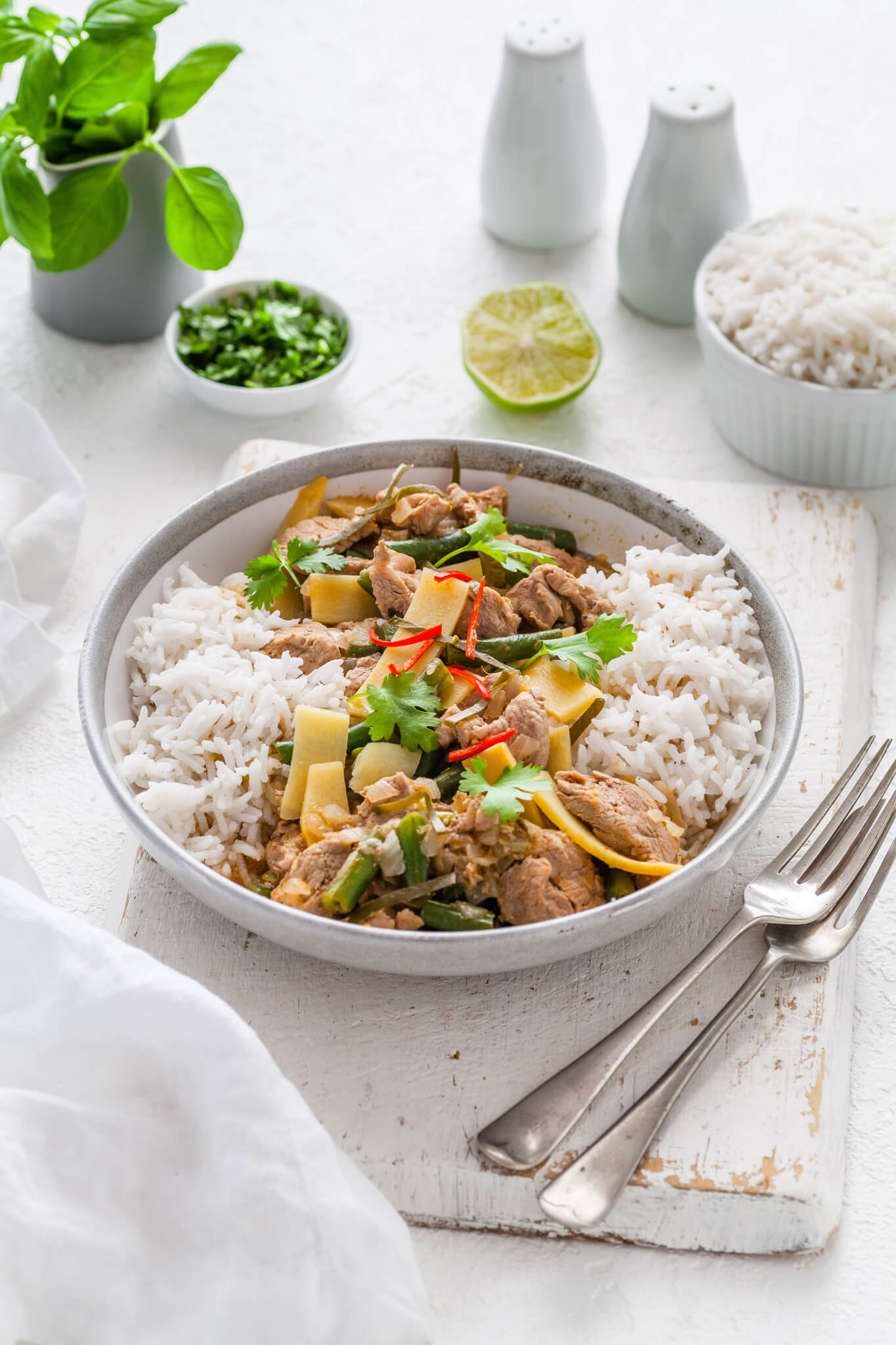 An easy to prepare and tasty Thai inspired curry that will suit the whole family.
You could use chicken or beef instead of pork if you prefer. Adjust the level of chilli to suit you and your family's tastes.
Check out the recipe for this here.
Chilli bean and bacon soup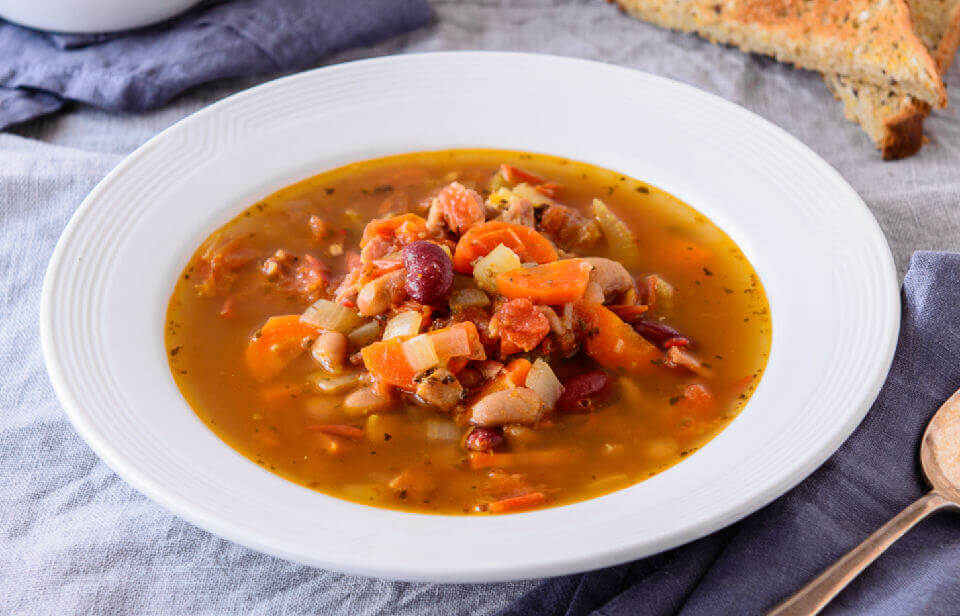 Some nights you just crave something comforting like this healthy and warming chilli bean and bacon soup.
Grab a few key ingredients from the fridge and the pantry and you can have a healthy, family-friendly dinner sorted quick smart.
It comes from our 28 Day Weight Loss Challenge. It is a perfect recipe to make a double batch and freeze for those busy nights when you just don't have time to cook.
Feel free to reduce or remove the chilli if cooking for children.
Find more recipes on the 28 Day Weight Loss Challenge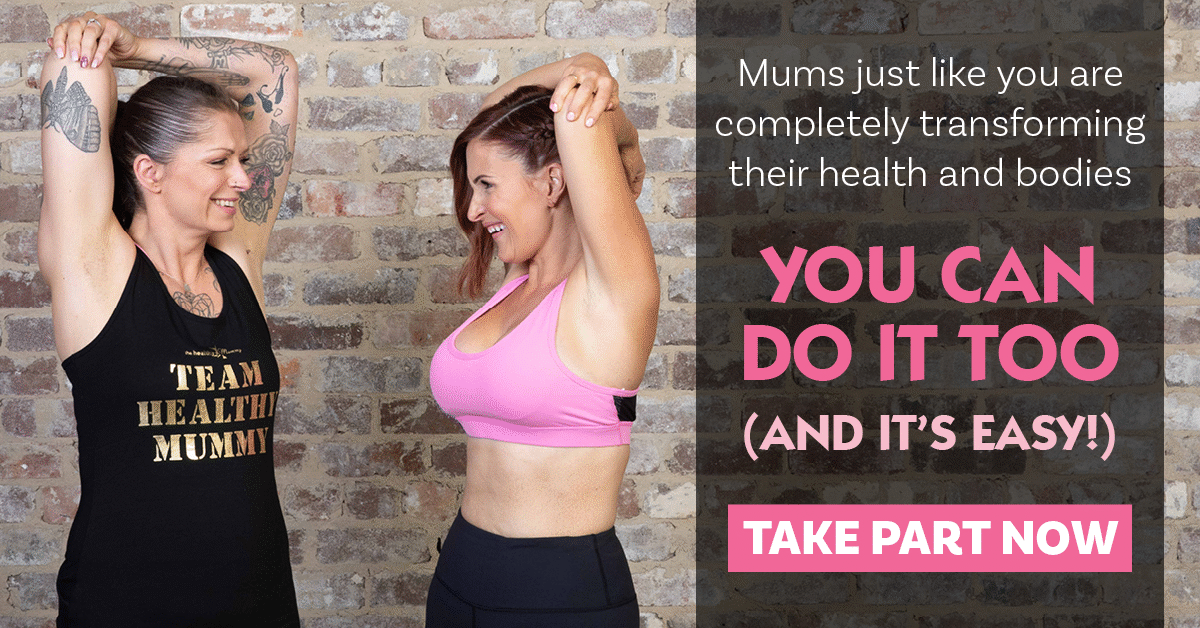 The no.1 mums only health, fitness & weight loss program – 28 Day Weight Loss Challenge.
It is like a PT, Coach, Nutritionist & Chef – ALL IN YOUR POCKET – with EASY to follow food & fitness plans
You get unrestricted access to :
● Nutritionist & chef designed weekly meal plans
● Personal Trainer crafted At-home workouts- 28 minutes and under
● Daily Motivation from My Coach
● Personalised Shopping lists to make life easy
● Over 4,000 healthy and delicious recipes at your fingertips
● REAL TIME support from The Healthy Mummy Team and OVER 200,000 other mums