One of the great things about the 28 Day Weight Loss Challenge is the range and variety of exercise options available. A great way to make sure you get moving and exercise is to do something fun – and what's more fun than putting your dancing shoes on!
That is where our DanceFit workouts come in. They are fun, simple and easy to do in the comfort of your own home or why not get some friends together and bust a move as a group?
4 benefits of exercising with DanceFit
Our DanceFit exercise routines are accessible to all 28 Day Weight Loss Challenge members via the Healthy Mummy's 28 Day Weight Loss Challenge App.
DanceFit is easy
You can get dancing with DanceFit in your lounge room, you can take part with your kids, get moving in your pyjamas – however and wherever you like! No need for fancy gym memberships or expensive activewear for this one ladies.
How awesome is that?
DanceFit is fun!
As you shimmy and shake you will release a bucket load of HAPPY endorphins. Not to mention your energy levels will go through the roof. Just check out Healthy Mummy Rae below with her lycra and cheerleading pompoms!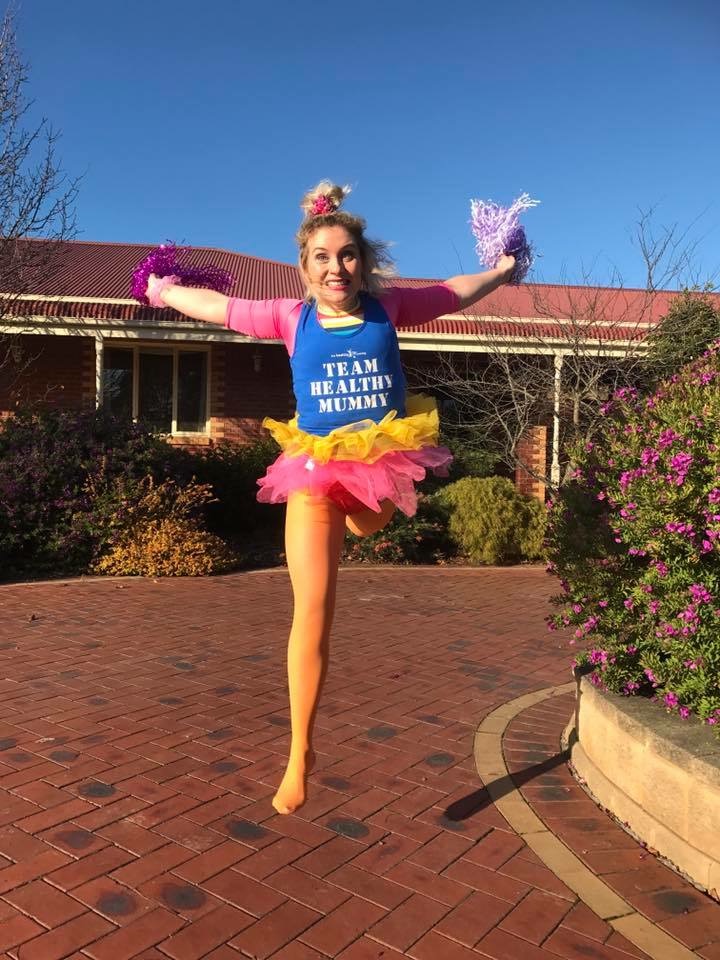 DanceFit only takes 10 minutes!
Want to get fit FAST? As in under 15 minutes? Well, DanceFit can HELP!
DanceFit is a fast and effective workout that has you moving and burning calories within just ten minutes. You can literally work out and see major results in less time it takes for you to do your hair, take a shower or enjoy your morning coffee.
DanceFit burns calories!
Depending on your BMI and your current fitness ability, the calories burnt may vary per session but on average, you can burn anywhere between 100 and 200 calories per 10-minute session.
FREE DanceFit Workout
The DanceFit videos are available to members of the 28 Day Weight Loss Challenge via our App! Be sure to DANCE YOURSELF FIT TODAY!
How to access DanceFit on your app
You must be a Challenge member to access DanceFit on your app. Simply log in to your app, select 'Exercise' on the bottom menu, then select DanceFit. You can do you DanceFit instead of, or in addition to the Exercise Plan! It's up to you!
Not a Challenge member yet? SIGN UP TODAY!
DanceFit is just ONE of the many exciting PARTS of our 28 Day Weight Loss Challenge.
More on our Challenge
Our 28 Day Weight Loss Challenge is an affordable, customisable weight loss program PROVEN to help mums reach their weight loss goals.
Our Challenge entails:
28 days of at home exercise routines (no gym needed) – with video instruction
Customisable and breastfeeding friendly meal plans
Time-efficient exercises for busy mums – under 30 mins
Challenge combines Pilates exercises with interval and circuit training (HIIT)
Suitable for basic to advanced fitness levels
Home to thousands of EASY-TO-MAKE recipes!
Find out more HERE