Whoever said carbs are the enemy or that pasta is considered a 'cheat meal' didn't read this…
A study shown in BMJ Open, illustrated that pasta, when eaten in a low-GI diet, can actually help you lose weight!
Lucky for you, we have numerous pasta recipes, on our 28 Day Weight Loss Challenge, think Spring Vegetable Lasagne, Prawn Marinara or the family-favourite Pasta and Meatballs.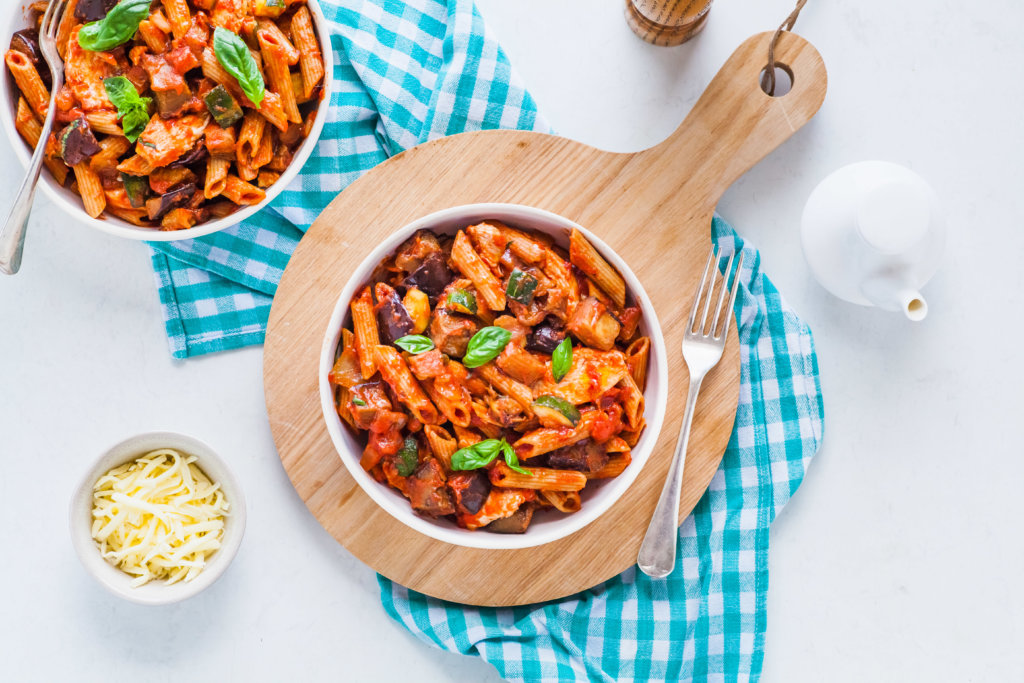 How pasta may help you lose weight
Researchers from St Michael's Hospital in Toronto found that those who ate pasta as part of a low-GI diet actually ended up losing a small amount of weight, 1.38lbs* to be exact.
"In weighing the evidence, we can now say with some confidence that pasta does not have an adverse effect on body weight outcomes when it is consumed as part of a healthy dietary pattern," said lead author, Dr. John Sievenpiper.
The study looked at the impact of pasta consumption on the body weight and BMI of 2,488 participants. They ate 3.3 serves of pasta per week (YUM) and were assessed from data collated by 30 randomised control trials.
The analysis then demonstrated that eating pasta as part of a low GI diet resulted in a significant weight loss of 1.38lbs when compared with diets higher in GI over a follow-up of 12 weeks.
Getting hungry? Try our healthy Carbonara recipe.
Higher GI diets include foods that release their glucose into the blood quickly, leaving you hungry soon after consumption.
Dr. Sievenpiper's study clearly states that lower GI diets may result in greater body weight reduction compared with higher GI diets because lower GI foods have been shown to be more filling, delay hunger and decrease subsequent energy intake.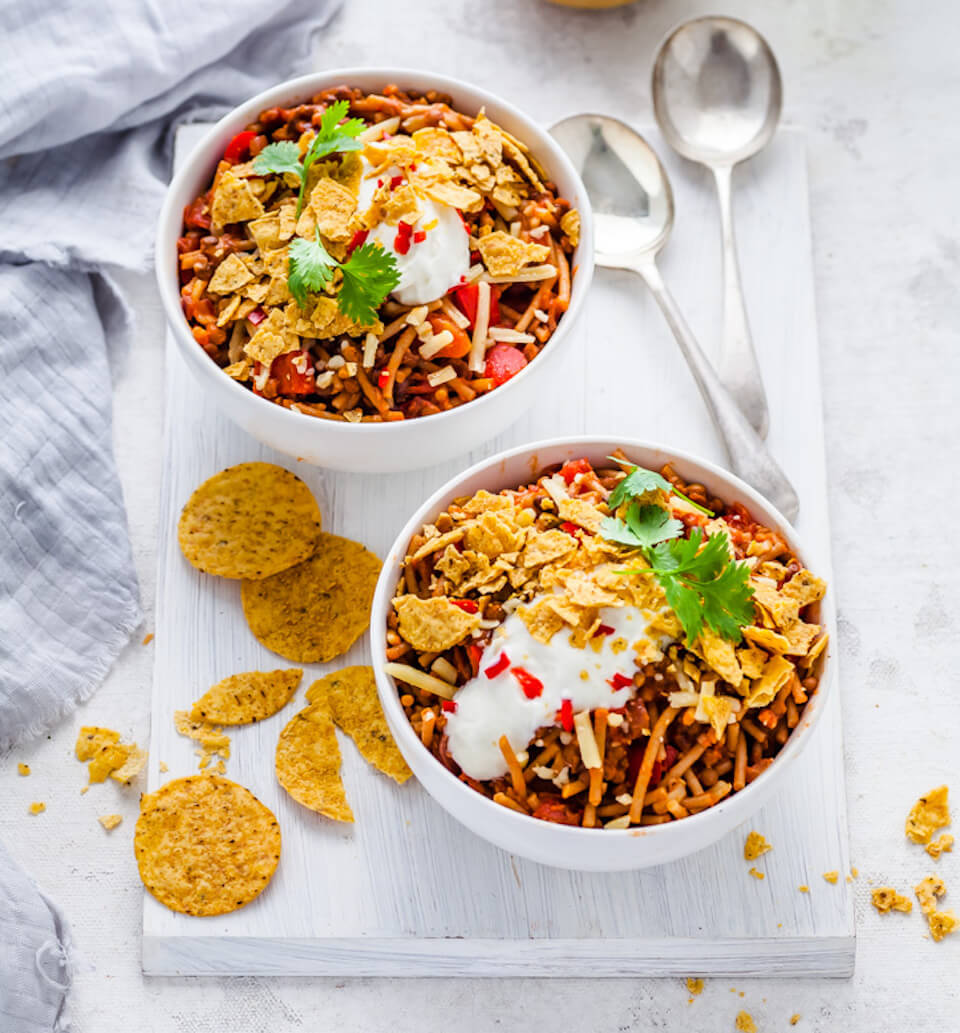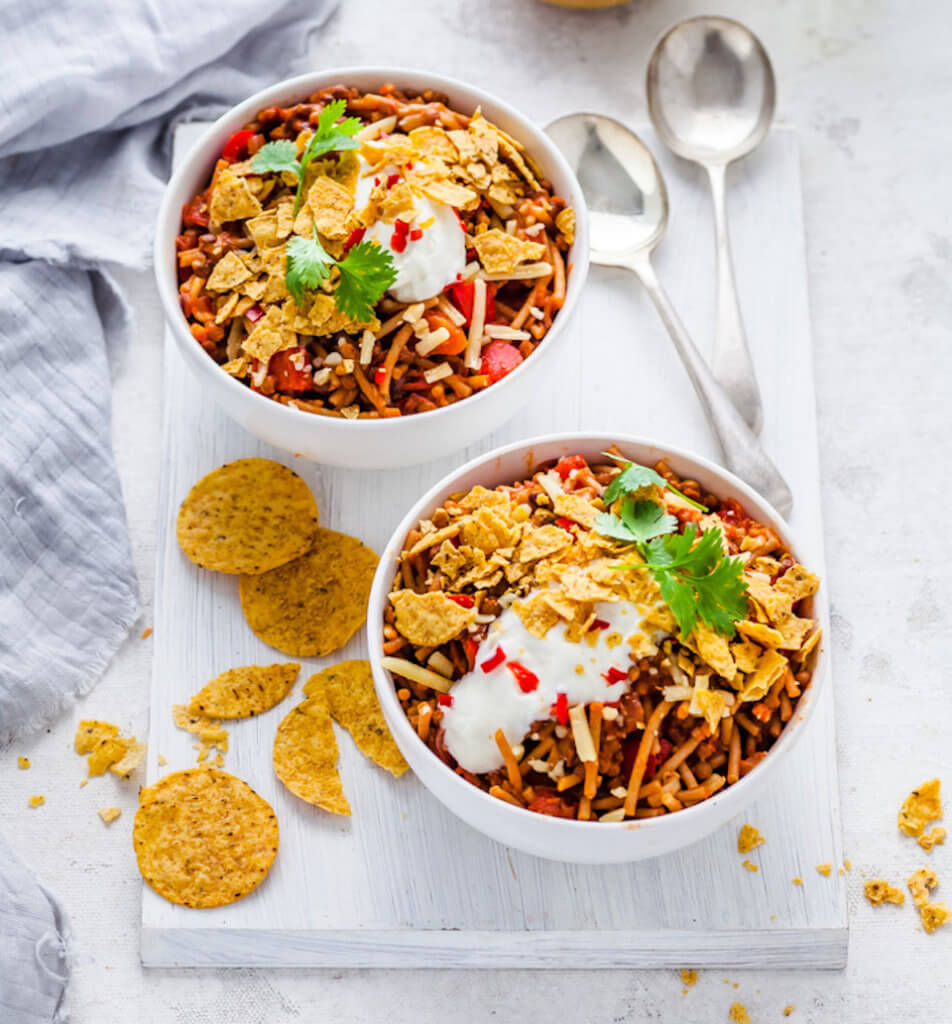 So all in all, what we can take from this recent study is that although more research needs to be done to determine weather or not 'pasta will have similar effects in the context of other 'healthy' dietary patterns such as a Mediterranean diet,' pasta does not make you gain weight, especially when you are pairing low GI pasta dishes with fresh homemade sauce as opposed to sauce that comes from a jar (full of sugar and most likely high GI). Try our amazing Cheesy Taco Pasta (pictured above).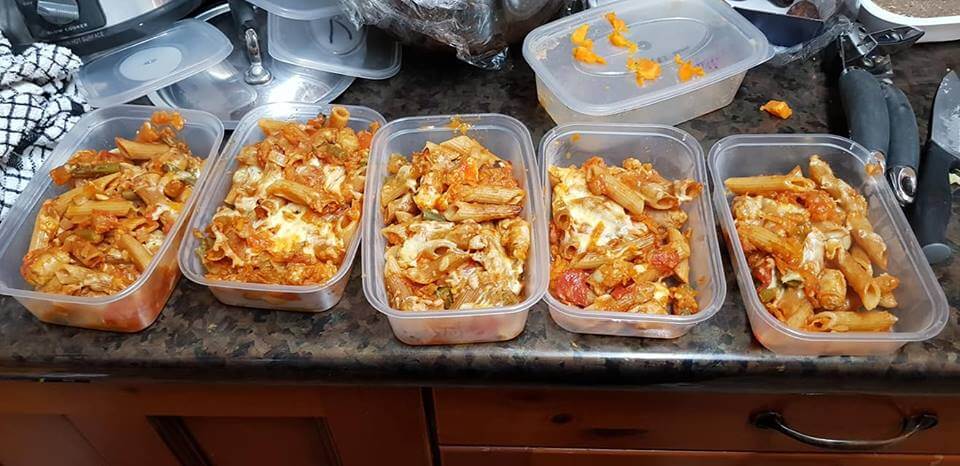 Here at The Healthy Mummy we believe that when eating a balanced diet from ALL the different food groups, including pasta, you can see great weight loss results. Choosing higher nutrient-dense foods over higher GI foods is what we encourage on the 28 Day Weight Loss Challenge, as making healthy food choices is ultimately going to lead to healthy results!
It's studies like the one conducted above that make The Healthy Mummy's mission that much clearer, enjoying life while still seeing results.
Are you ready to kick-start your weight loss?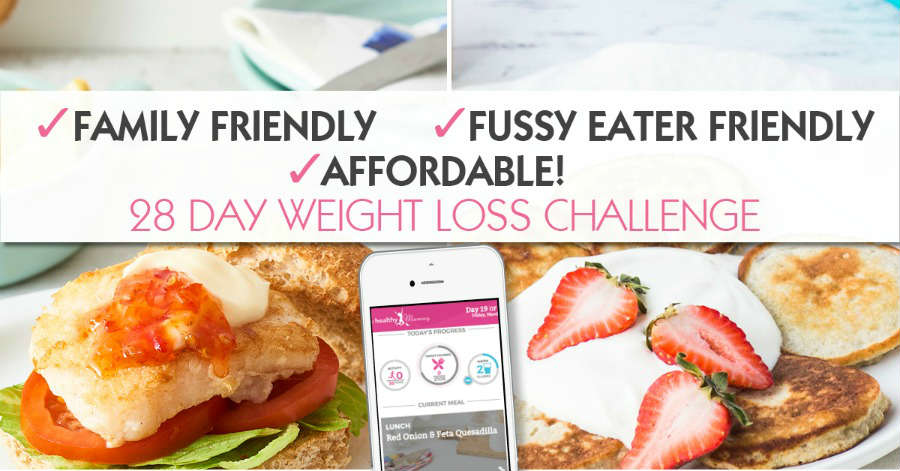 Want to shift your baby weight but feel like you have NO TIME in your day to exercise and eat healthily? That's where the Healthy Mummy's 28 Day Weight Loss Challenge can help.

Our Challenge entails: 
28 days of at home exercise routines (no gym needed) – with video instruction
Customisable and breastfeeding friendly meal plans
Time-efficient exercises for busy mums – under 30 mins
Challenge combines Pilates exercises with interval and circuit training (HIIT)
Suitable for basic to advanced fitness levels.
Home to thousands of EASY-TO-MAKE recipes.
To find out more about joining the 28 Day Weight Loss Challenge for £1 click here.
PLUS – connect with THOUSANDS of other mums on the 28 Day Weight Loss Challenge by joining our free support community here.